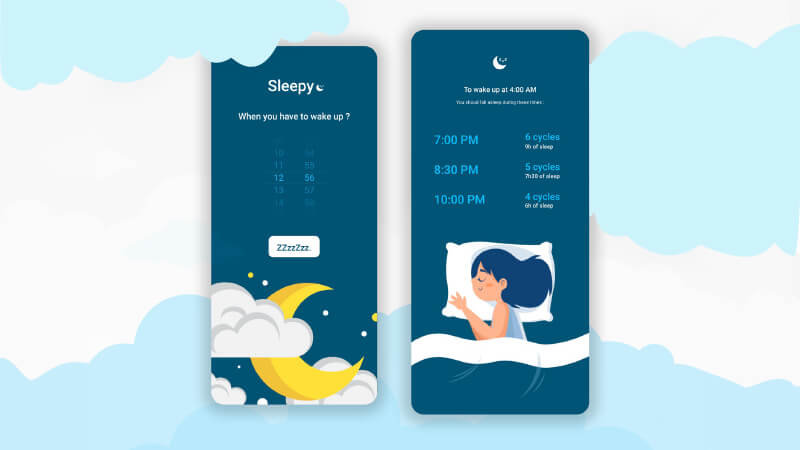 Having Trouble Sleeping? Try These 7 Apps
In this modern age, a lot of people have trouble sleeping at night, or even suffer from insomnia. The small device in your hand - on which you are probably reading this - might be the most life-transforming invention of all time. It may have opened up a world of possibilities, but that might be at the cost of our sleep or eye health. According to a few studies, overexposure to blue light emitted from these screens might harm our eyes. Since blue light also affects our circadian rhythm, using digital devices at night might tell our body that it is daytime. That's where prescription blue light glasses come in - they block most of this light from reaching your eyes.
But these devices are not to be blamed, it is the way we use them that makes things trickier. Ironically, the very same phones have a host of apps that can help us sleep better. These cool apps for android and iOS can help us fall asleep faster, track our sleep or even guide us on meditation. They are mostly audio-based, so you won't have to spend a lot of time booking at screens. In this blog, let us review the best sleep apps that you can find easily on your phone.
1. Headspace
Headspace has made a name for itself as a meditation app, but it's also great for sleep. You may have seen its documentary on Netflix. The free version has "sleepcasts," which are 45-55 minute-long audio experiences (kind of like adult bedtime stories) that help you visualize calming experiences, like a slow-moving train or a walk through a garden. There are new stories every night, so you'll never get bored.
2. Noisli
This really easy programme allows you to construct your ideal sleep soundtrack by selecting from a variety of noises (such as thunder, wind, white noise, and even the bustle of a coffee shop). You can put together a sound combo that you like and save it in the app for later use. Recommended: If you're using it overnight, keep your phone plugged in—otherwise, you may wake up to a dead battery.
3. Pzizz
This one is even listed on the NHS' digital apps library. With Pzizz, you can set a timer for the length of a sleep session so it plays a soothing dreamscape (read: a combination of music, voiceovers, and sound effects) while you snooze; then, you can wake up to the built-in alarm. You'll need to upgrade for more advanced features, like the ability to choose different sounds, but the app offers a seven-day free trial.
4. Slumber
This is one of the best apps to help sleep. Slumber offers a combination of experiences to help you fall asleep, whether it's meditation focused, a six-part bedtime story series, or the sound of a warm jacuzzi. You can also choose a background noise (like rain or the ocean) to play for up to 10 hours after the main track ends. New sleep-inducing stories and meditations are added each week, and you can listen to them all if you upgrade to the premium version (otherwise, you can get many episodes for free).
5. Calm
Calm's app is simple to use, and the Sleep Stories section includes bedtime stories (for kids and adults!) read aloud by folks with calming voices, such as Matthew McConaughey. Only a few stories are available for free, but a subscription unlocks a massive library of meditations designed exclusively for sleep, as well as stress and ASMR categories!
Cost: free for some features; $70/year for full access (includes a seven-day free trial)
6. Sleep Cycle
The Sleep Cycle app is for you if you want to know how you slept. It keeps track of your sleeping patterns and gives you advice on how to get the most out of your slumber time. It also contains an alarm clock that softly wakes you up when you're in your lightest sleep period, so you'll feel refreshed when you wake up. Just keep in mind that no sleep tracker is 100% accurate so if you're really struggling with your sleep, you may need to see a dedicated sleep specialist.
7. 10% Happier
If you haven't discovered a sleep app that works for you yet, 10 Percent Happier is a good place to start. It has a variety of meditations, including sleep meditations, that range in length from three minutes to 45 minutes and which are designed to help you relax and fall asleep. There are also meditation courses in a range of genres available, as well as the option to message a coach for additional help.
Apart from these 7 apps, make sure to try blue light lenses to provide comfort to your eyes. When you buy prescription and non-prescription glasses, make sure they have an anti-blue light coating. And remember to cut down on screen time!
Our Latest Stories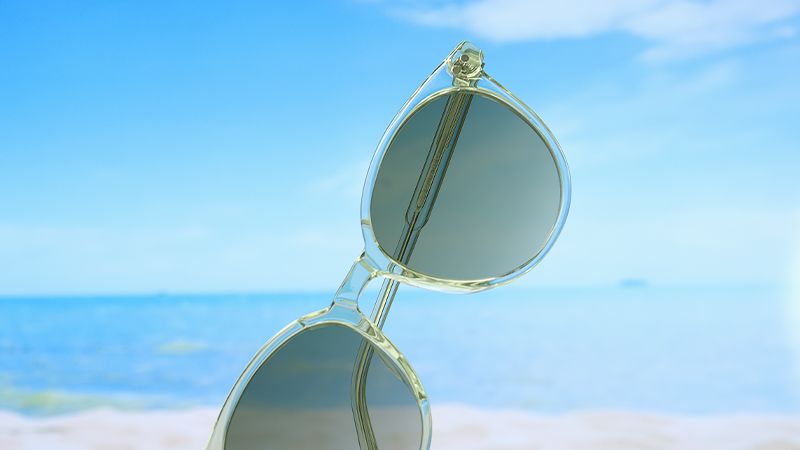 H
Halina Tseng
Published on May 26, 2022, 8:10 am
Make Waves with our Beach Sunglasses!
Beaches and sunglasses go hand-in-hand: they help you see better and block glare, while making you look cool! Should you go for polarised sunglasses? Read on!
Learn More
24Hr Dispatch Via Specscart Rocket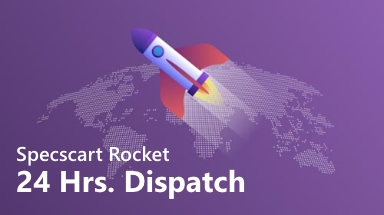 Surprisingly fast delivery for every last minute occasion. Glasses at your doorstep With a hell-for-leather chase!
Buy Now
Read More
---
Hello,
fellow reader!
An exciting offer is on the way to your inbox!
You like to read stuff, and we love that about you.
Enter your email-ID below and we will send you an exclusive offer!