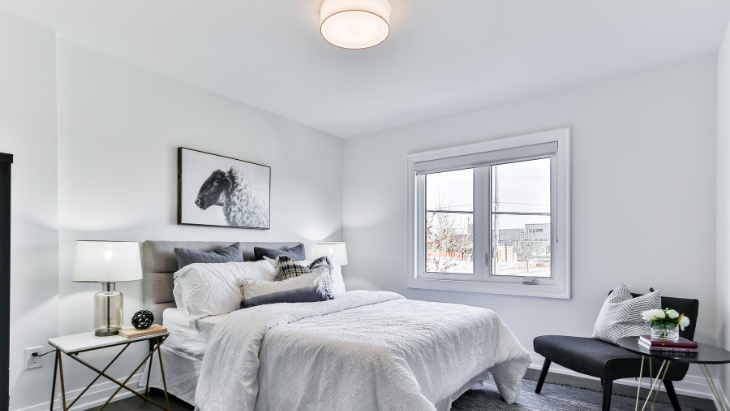 How to choose the best lights for your new home?
When you think of potential factors that could be damaging to your eye health, you probably think of screen time, smoking and UV light. I bet you never take the lights bulbs in your home for a threat to your eye health.
The lighting system in your home or office could be hurting your eyes and you are blaming your smartphone. When you move to a new place or renovate your home, do you even consider the effects of different types of lights on your eyes?
So, before you get those classic designer chandeliers or the rise and fall pendants ceiling lights to change the ambience of your home, make sure they're safe for your eyes as well. Let's know why lightbulb choices matter and the best home or office lighting solution for the eyes.
Why does lighting matter for optimal eye health?
There's no doubt that the focus on limiting energy consumption has led to the increased use of fluorescent lighting solutions in the past decade.
While it's a smart idea to equip your home or office with energy-saving light bulbs, it could be damaging to your vision if you overdo it.
As per a study by Australian National University, exposure to this kind of lighting for 45 hours or more in a week could lead to vision-threatening disorders such as cataracts or pterygia.
How do cool lights affect your eye health?
"Cool" or "bright white" fluorescent bulbs emit an excessive amount of UV radiation which equals to what you get from the sun. While you can wear prescription sunglasses when you're outside, it would be odd to sport shades at home.
If you spend too much time in this type of light (which I am sure you do whether you're a working professional or student), you might be putting yourself at the risk of irreparable vision damage.
The chances of developing cataracts get higher as you age. However, indirect exposure to white fluorescents increases your chances of developing cataracts by 2 to 12%. And if you look at these light sources with naked eyes, the risk will grow exponentially. So it's important that you choose only the best home or office lighting sources for your eyes.
The worst light sources for your eyes
Cool white light bulbs
Bright white and fluorescent light bulbs are the most damaging to your eyes. These lighting solutions emit a high amount of UV and thus pose the greatest degree of threat to your vision.
Cool white LED bulbs also produce blue light. Even if the amount is not as high as it's in incandescent bulbs, it's enough to cause vision damage in the long run. If you don't want to experience eye strain due to poor lighting, avoid cool bright lights.
Halogen bulbs
Although halogen bulbs are obsolete in the UK, if you still use them, you should be cautious of their potential effects on your ocular health. Halogen bulbs mimic daylight and emit both UV and blue light. This type of overly bright light could cause eye strain if used for long periods.
If you use halogen bulbs after dusk, you might feel difficulty falling asleep or eye strain. While using blue light glasses will help to reduce the visual discomforts from these bulbs, these light sources must be avoided at all costs.
Compact fluorescent bulbs
CFL bulbs replaced incandescent bulbs but couldn't hold their popularity for long. These bulbs contain mercury and when they break, they release mercury gas which could be dangerous, especially for children.
CFLs are also infamous for giving off UVB lighting and a good amount of blue light. This could lead to sleep disruption and insomnia.
The best home or office lighting solutions for your eyes
The right lighting can reduce eye strain. With this thought in head, let's take a look at the best home and office lighting options for your eyes. Alternative light sources are available that are safer, change up the ambience of your home and are a lot more energy-efficient.
Warm incandescent light bulbs
Incandescent light bulbs come in three options - clear, frosted and daylight. These bulbs used to be common light sources in every household until other more efficient options became available in the market.
These traditional bulbs produce warmer lights and emit less UV than bright white bulbs. Incandescent lights are generally cheaper. But, they take a lot of heat to glow so there's always a chance of burnout. These bulbs are also deemed bad for the environment.
LED bulbs
LED bulbs are the most used lighting option in the UK. they are energy efficient and last longer than incandescent light. Although the price point of this option is quite high, the durability of the bulbs makes the cost worth it.
It's a popular belief that LED light sources give off blue light. However, these bulbs are available in a number of colour options. However, warm LED bulbs emit light with a yellow tone than LEDs that produce cooler light with a blue tone.
Why are red spectrum bulbs the best at night?
For optimal eye health, red spectrum light bulbs are the best. They stimulate the production of melatonin - a sleep-inducing hormone.
Just swap your regular bedroom lights with red bulbs to prevent sleep disruption even if you use a smartphone or any other digital device at night. These bulbs don't produce red light. They are quite similar to CFL or LED bulbs in glow except they increase red wavelengths and melatonin production.
While you can't leave your home dark, you want to invest in the best home or office lighting options for your eyes. Use natural lighting such as sunlight where you can. And if you spend prolonged hours in CFL lighting, make sure you get tinted glasses or blue light filtering glasses.
You can preserve your eye health by making a few changes in your home lighting. You'll see the results as you get older.
Our Latest Stories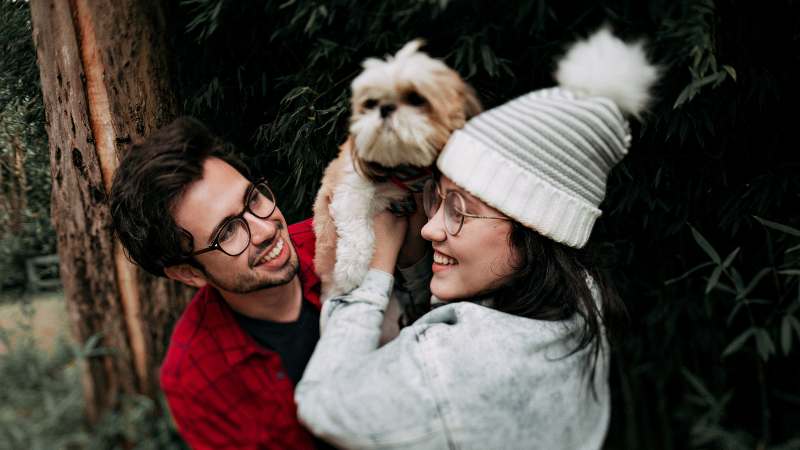 24Hr Dispatch Via Specscart Rocket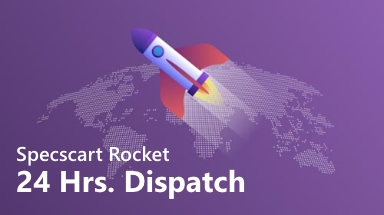 Surprisingly fast delivery for every last minute occasion. Glasses at your doorstep With a hell-for-leather chase!
Buy Now
Read More
---
Hello,
fellow reader!
An exciting offer is on the way to your inbox!
You like to read stuff, and we love that about you.
Enter your email-ID below and we will send you an exclusive offer!