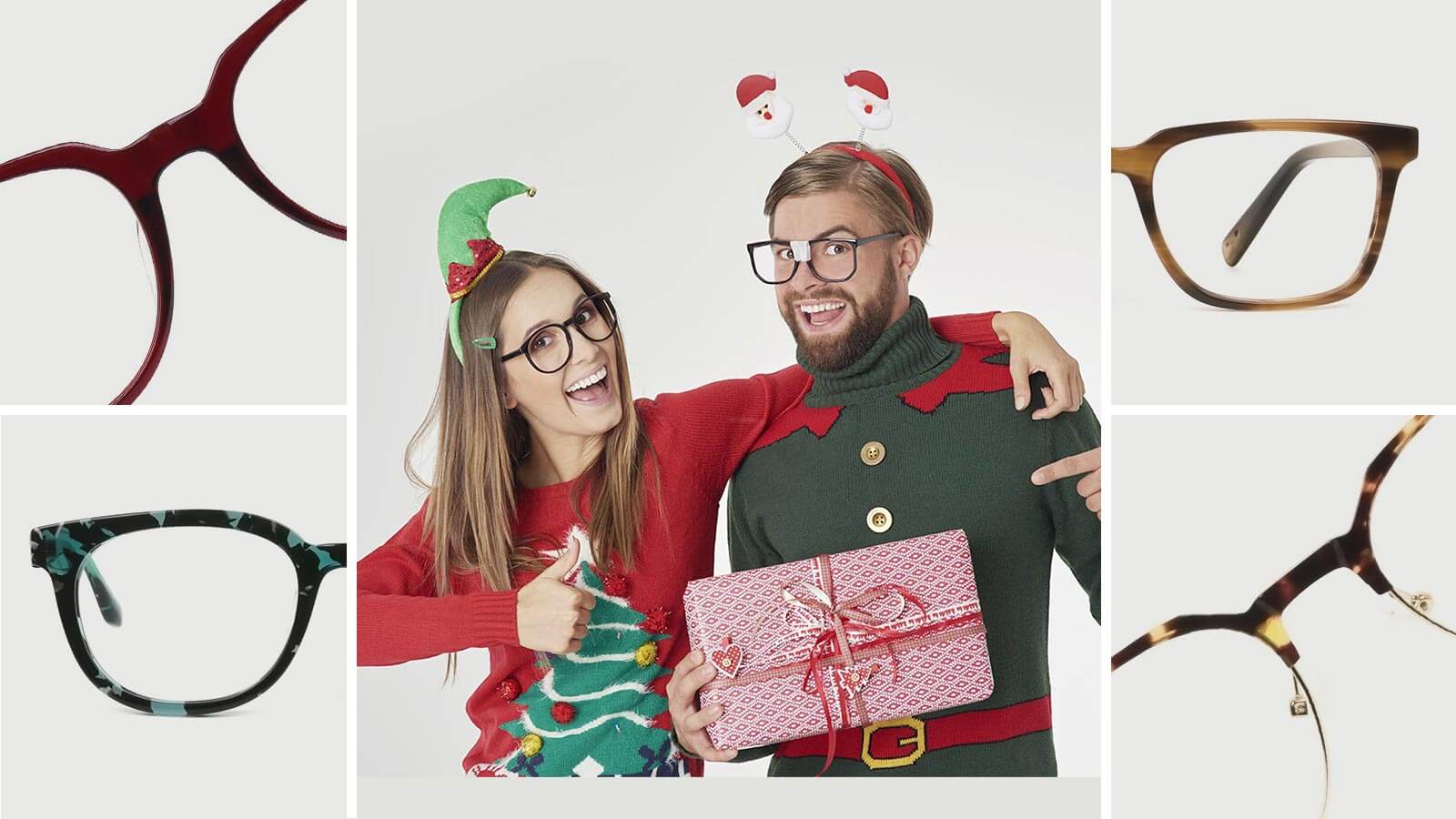 Gifts for Christmas 2020 - Gift ideas for everyone on your list
It's been a tough year, and we've all been waiting for Christmas desperately. And the best thing about this festive season? The gifts! An inevitable tradition that's for home and hearth - but why go with regular gifts. To put simply: it's time to get creative and search for unique Christmas gifts that do both, fashion and function Whether you're looking for a gift that involves a Christmas splurge, or just something low-key that'll put a smile on their face, trendy glasses for men and women are the best choice
We've put together the perfect Christmas gifts ideas to surprise your loved ones with not only beautiful but fashionable presents under the tree.
Gifts for Her
We have gifts galore to make your special lady feel super special this seasonal. From cat-eye to bold colour glasses, here are some of the best Christmas gifts for the women in your life.
1. Rose gold Round glasses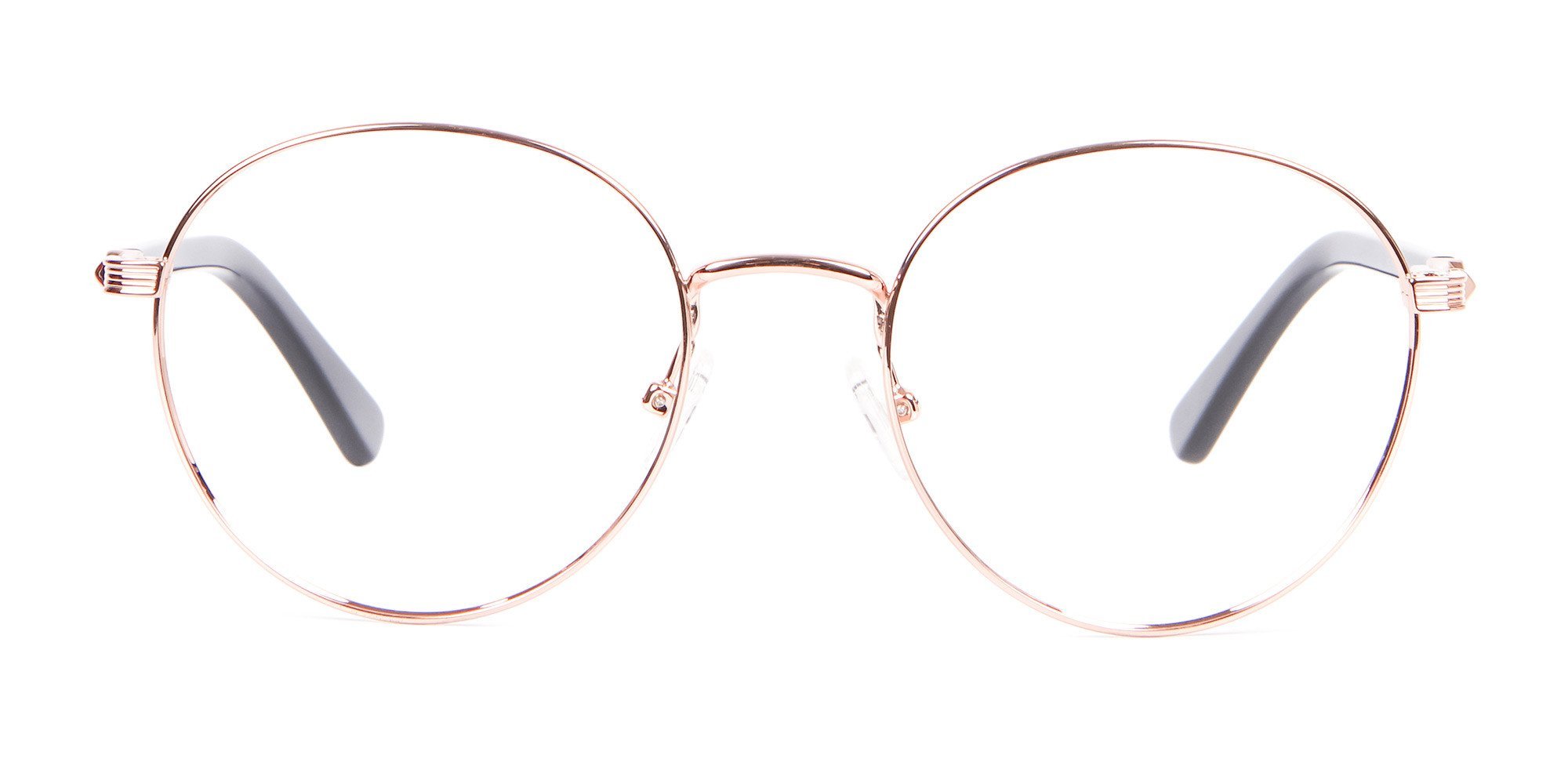 Hyde is a charmer in its soft aesthetic feel for the ladies out there. What makes Hyde so special - you ask? Subtle, polished and elegant, the three words are enough for being the most desirable. For the women who hate over-the-top fashion, these glasses are a versatile gift that goes with all of their outfit choices.
The rose-gold colour is the colour of excellence that opposes falling short of anything. The colour has a charming appeal, placing it somewhere between luxury and fashion. It isn't as gaudy as gold, or as timeless. It's modern and sartorial!
2. Transparent Nude Pink glasses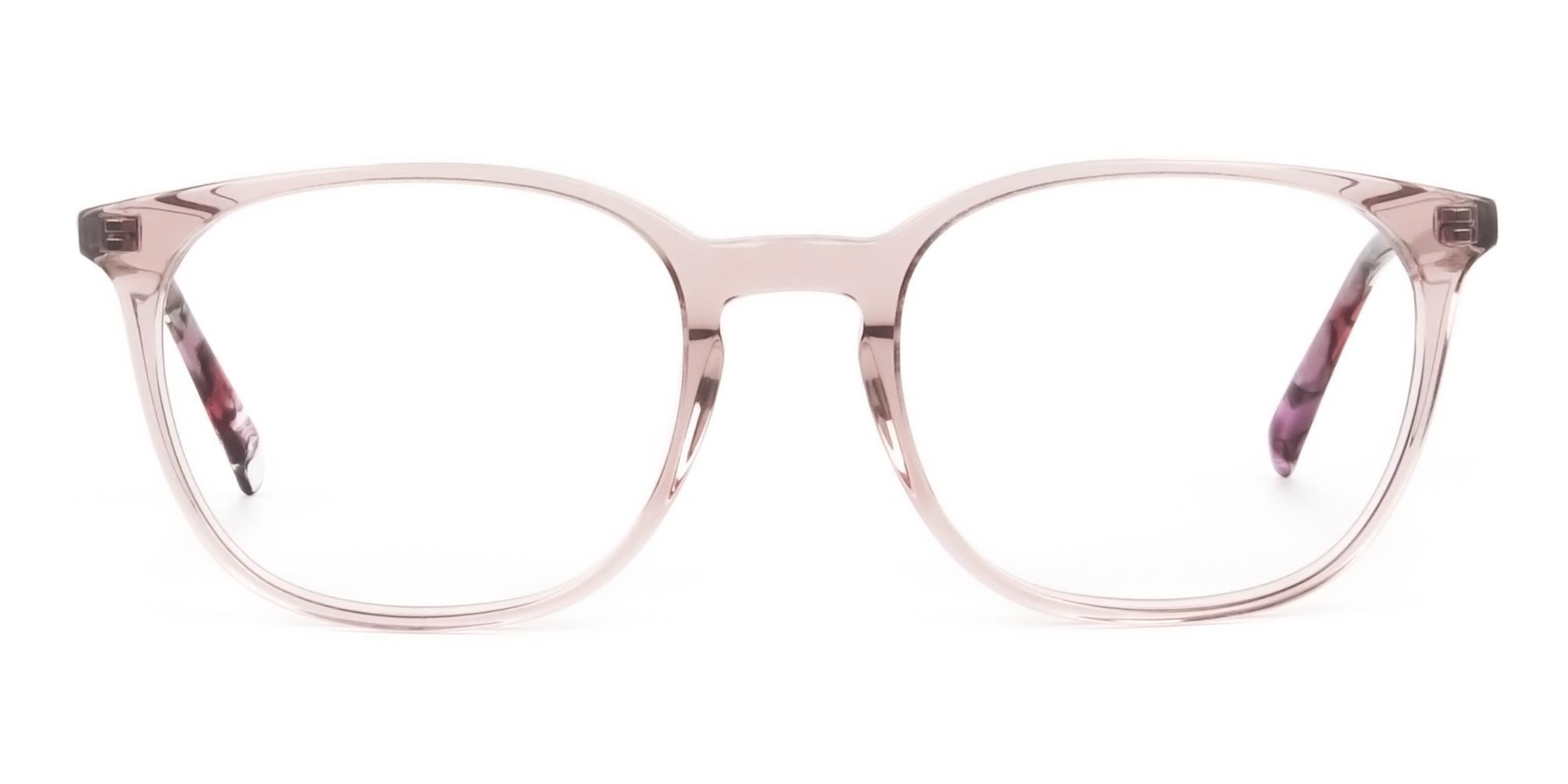 In case the news didn't reach you, warm transparent glasses are a new trend this season. It's a warm hug in the Christmas season. If there's a trend and frame worth gifting, transparent glasses with warm accents are the one. Our Egerton in nude pink in one such warm shade that people still can't get enough.
You'll always look the best in colours that are medium in-depth, rather than light or deep. These transparent nude pink glasses make use of transparent design and light pink colour to stand out. Rather than opting for the traditional crystal (the clearest clear), choosing these nude pink that not only comes with the reflective aspect of crystal but also subtlety and sophistication. Making it the best Christmas gifts ideas for your bae.
3. Amber Tortoise Cat-Eye Glasses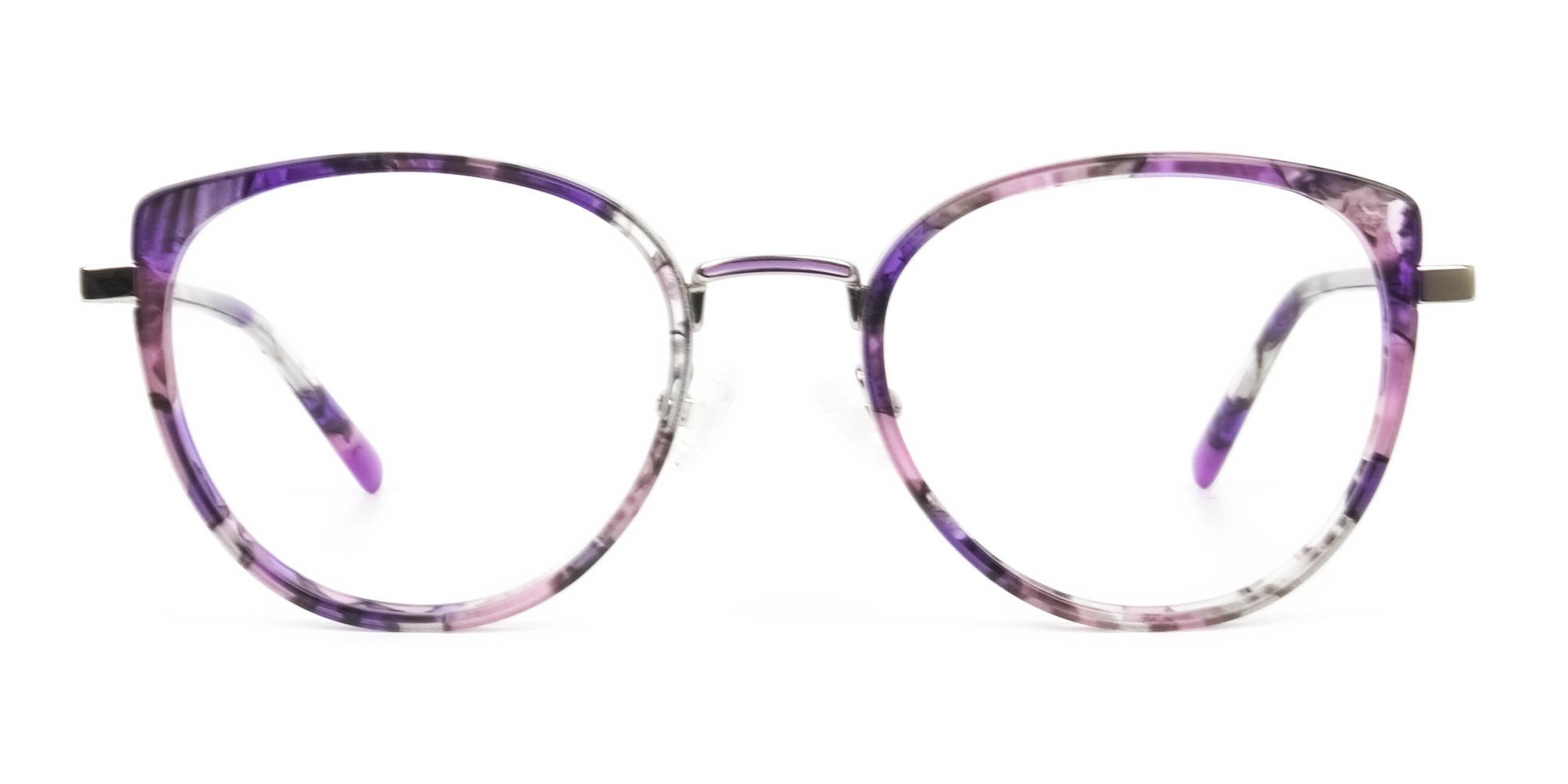 Gifting them something that's less serious, fun and colourful -matching their personality is the best one. These yellowish-orange tortoise cat-eye glasses are one such glasses gifts that are vivid and big, perfect for the holiday look. The design of these cat-eye glasses is spectacular, starting from round lower edge to upswept angles. Beautiful in its butterfly-shape, it's for every bubbly woman that you know.
Fashionably speaking, these beigy-orange tortoise frames are a deep-coloured blend of shapes and material. Made out of both acetate and metal of the purple shade, these frames are a rare commodity.
4. Dark Cherry Cat-eye glasses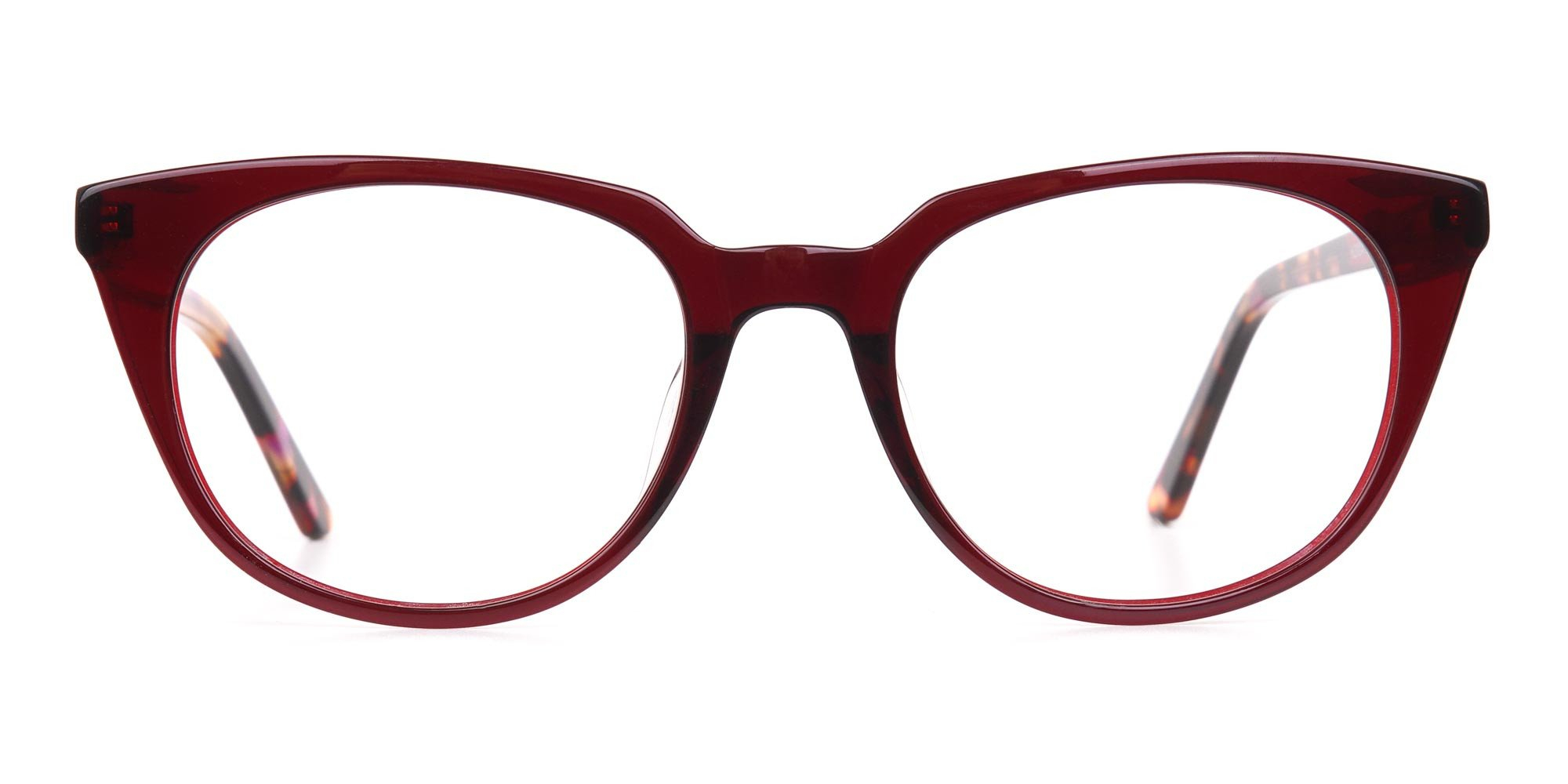 For the petite and sophisticated ladies in your contact list, these dark cherry cat-eye glasses would be a treasure. Talk about a more charming designer glasses than Worsley in its sensual and sultry dark cherry shade. Completely a ladies-frame, these glasses have the heart of many women across the globe for its subtle yet assertive feature.
Gift them their new glasses that'll happily be the statement piece for a party look. Why tame your confidence and boldness, when it can be expressed elegantly with these glasses. The rest is on you to decide, if only you want to miss out the most unique and sexy Christmas gifts for women.
5. Lightweight Gold & Brown glasses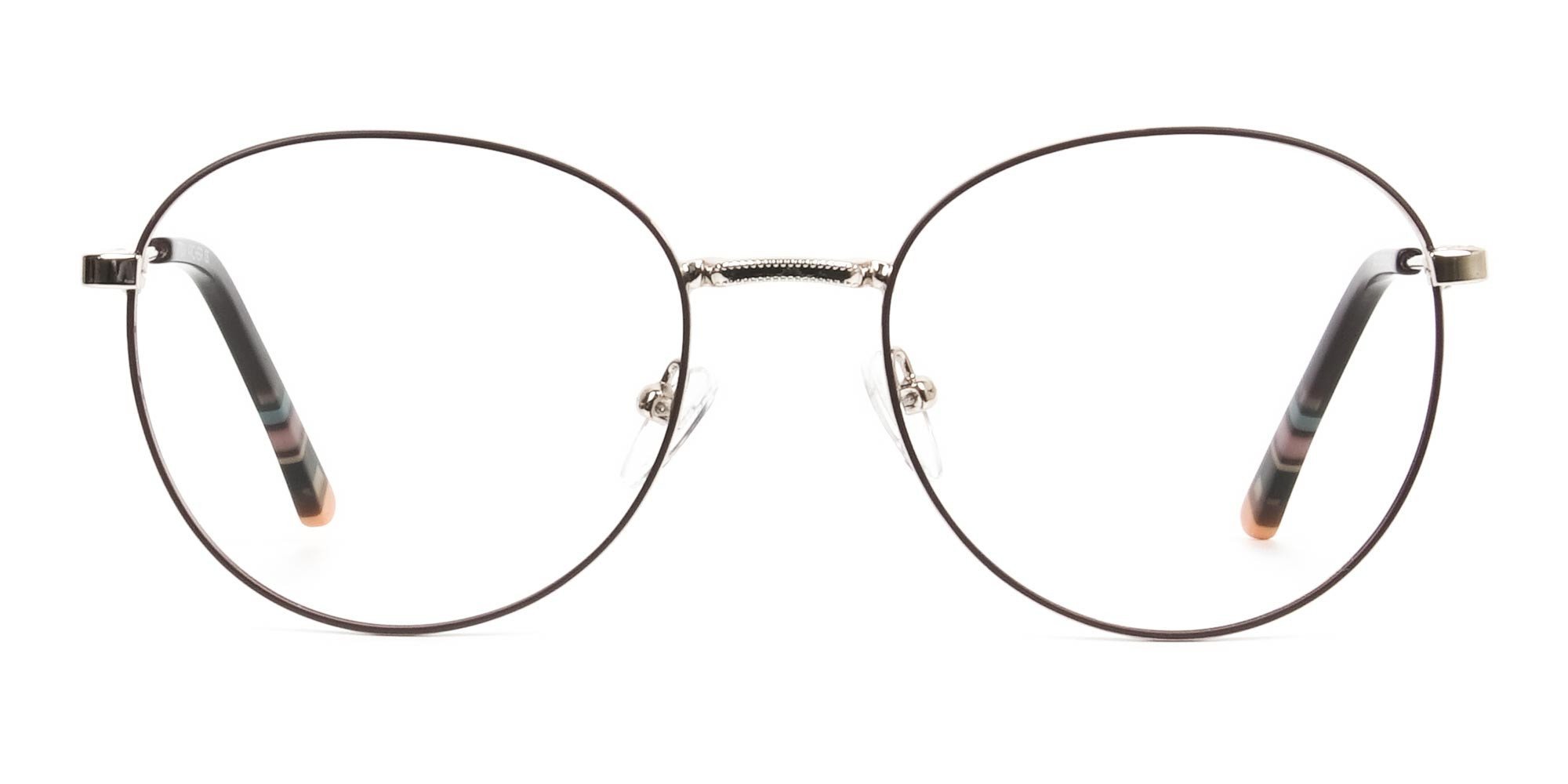 For the ladies with most fashion tips, Elton would surprise them for its perfection. From the shade to design, and material, these lightweight gold & brown glasses are flawless. Made for the women with comfort priority along with elegance, these glasses are sheer beauty. Channel you inner John Lennon with these glasses or admire them for its lightweight, either way, you'll fall in love.
Surprising them with the ultimate frame that complements their blazer, jackets, and sweaters isn't an easy job. Thank god for Elton, you found the best Christmas gift worth bragging.
Gifts for Him
Looking for the best Christmas present for your dad, brother, granddad or hubby? Whoever the main man is, treat them with designer and stylish frames of all times.
1. Stripe Brown Acetate glasses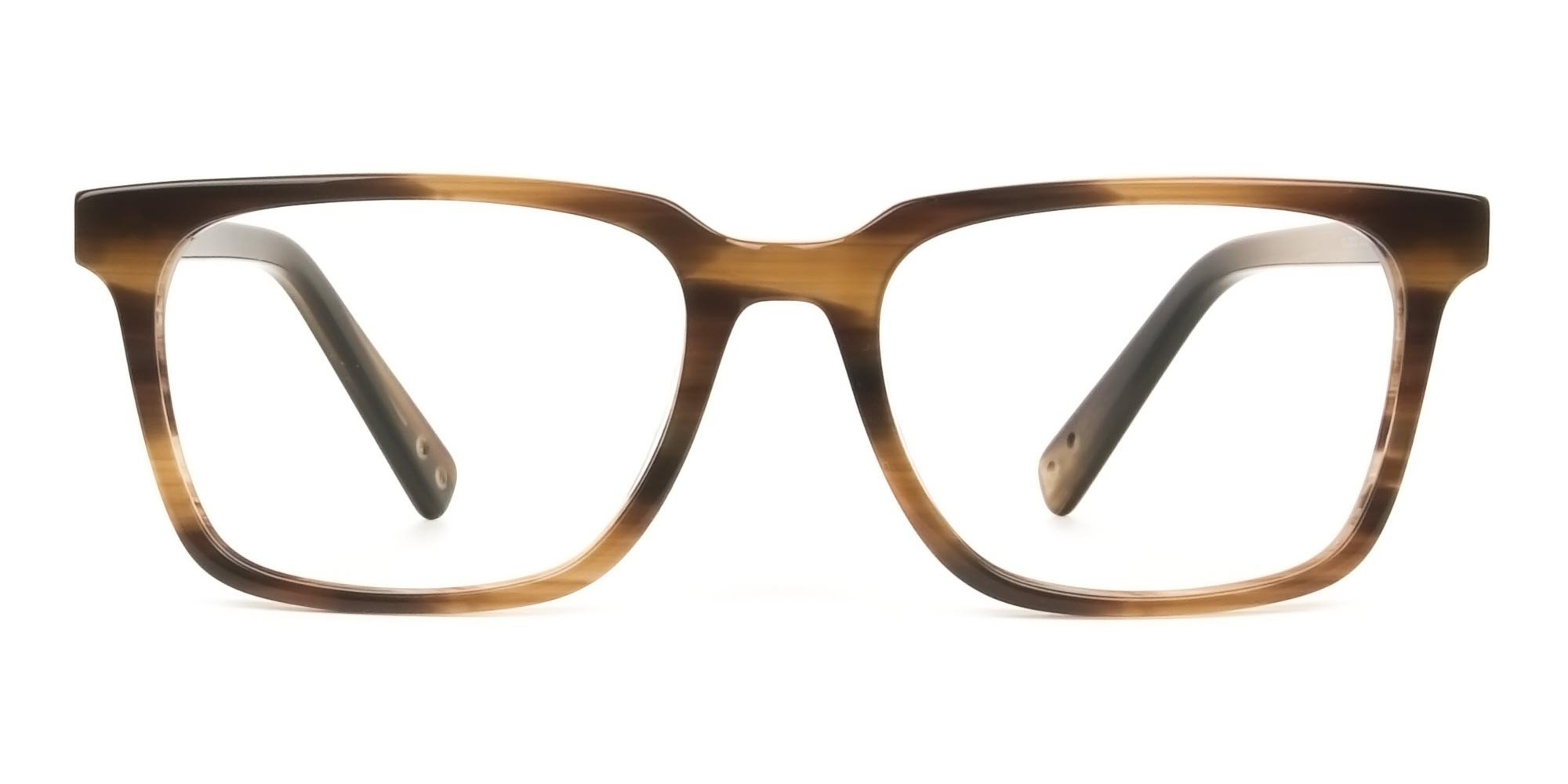 For men, who prefer to look seriously assertive and confident, these stripe brown acetate glasses are the perfect gift. The least boring frame of all time, smooth in its earthy colours of brown and mud-yellow. Gifting boys the frame that'll go with every attire is made easy. Choosing a dark frame in brown or black with sharp edges are a must for a first and lasting impression.
Tell them they can easily trust Gotham with outdoors and indoors looks. These frames smoothly sail with off-duty men's essentials with morning meeting looks. Giving them these new glasses is a way to tell them to show their confidence more.
2. Havana & Gold Clubmaster
Men with timeless fashion admiration must get their hands on our Havana & gold glasses. Consider those the intellectual types. Wearing the browline is safe to say makes you look very insightful and knowledgeable. We all know those who'd want to fake them on a first date or for an interview. A lifesaver, to the least.
The deep yet brighten up colours are enough to convince why you'd want them. With an upper geometric-shaped browline and key-hole nose-bridge, the devils in the detail.
3. Crystal Grey Round Frames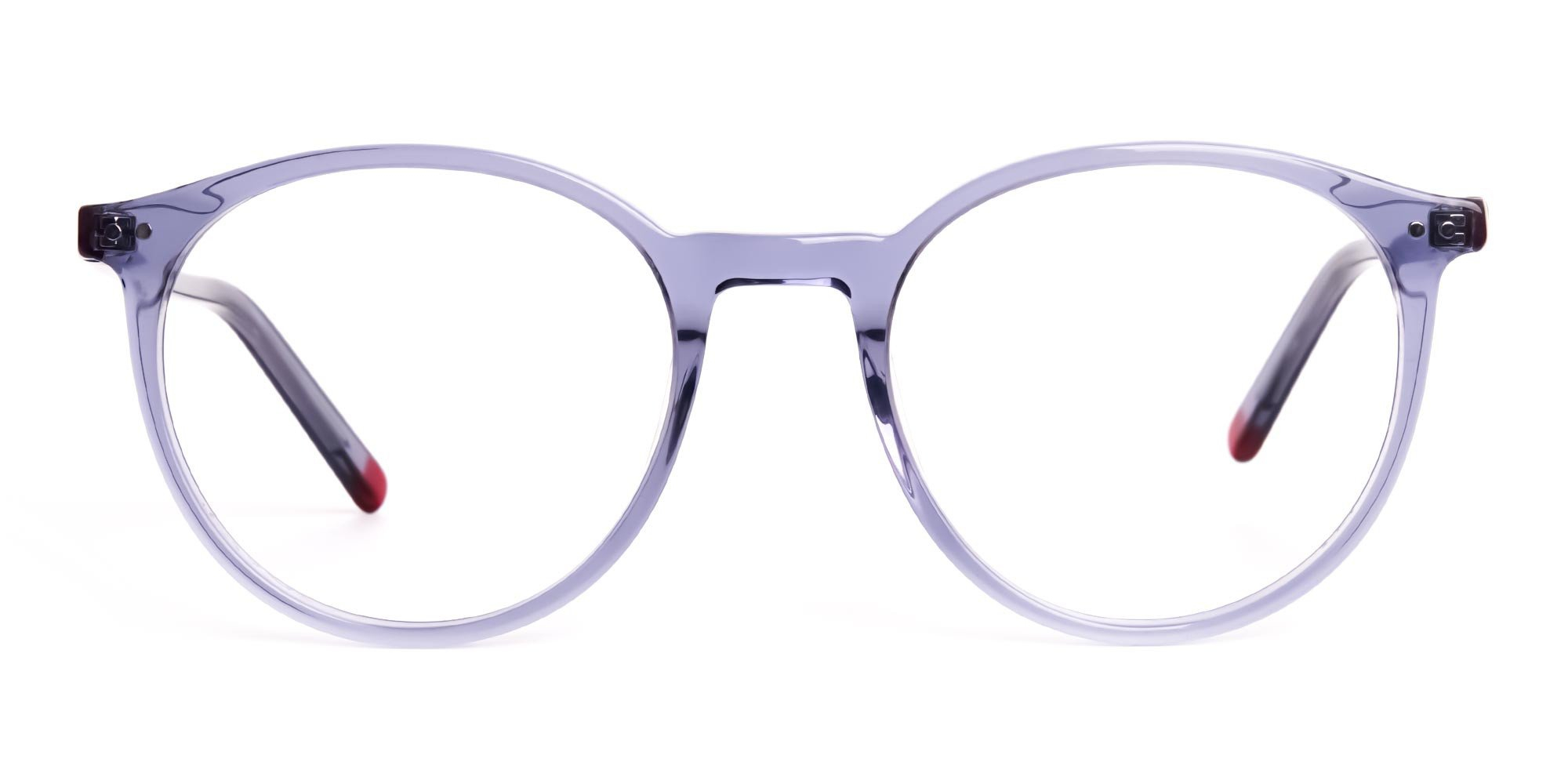 For the days when you want them to look nothing but the best. Our crystal grey round glasses in its perfect shape and colour is the right pop of colour for the holidays. When we say colours, it's not just any generic shade, only the royal one such as deep grey. Now, imagine if you could give someone a perfect frame, that's versatile with outfit, complexion and face shape. Great thing, right?
To top it off, these glasses are all about a youthful appeal. It's made to make you look young, making it not only exciting but a necessary Christmas gift.
4. Black and Gold Aviators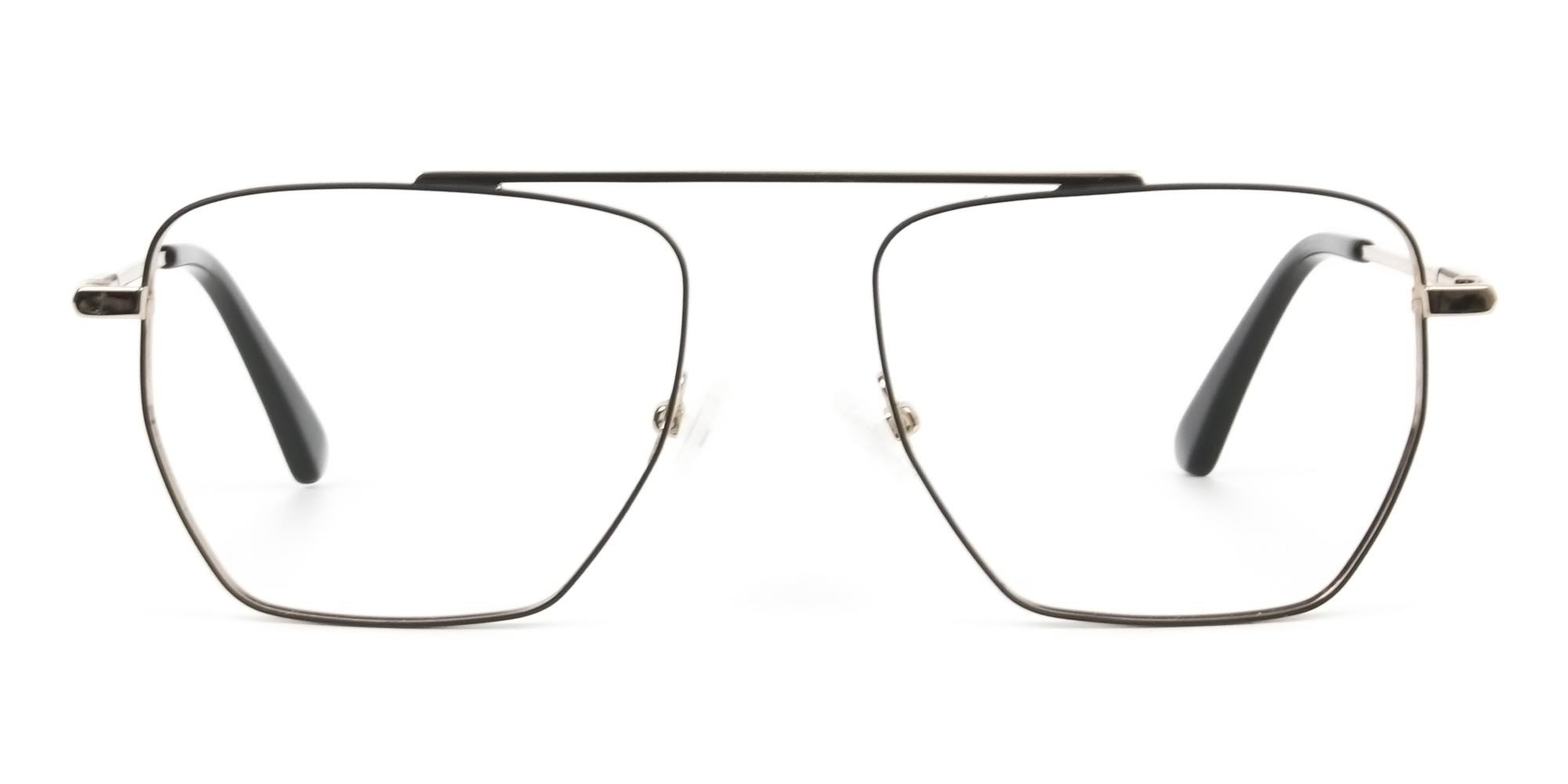 The only way to get rid of men's outdated Aviator glasses is to replace it with a better one. The beloved frames aren't going anywhere, but giving them the reworked classics of aviators or wayfarer is a modern trade.
For the love of exaggeration on the classic design, the reworked frames take a nostalgic approach with modern colours and design.
5. Tortoise Turquoise Green Glasses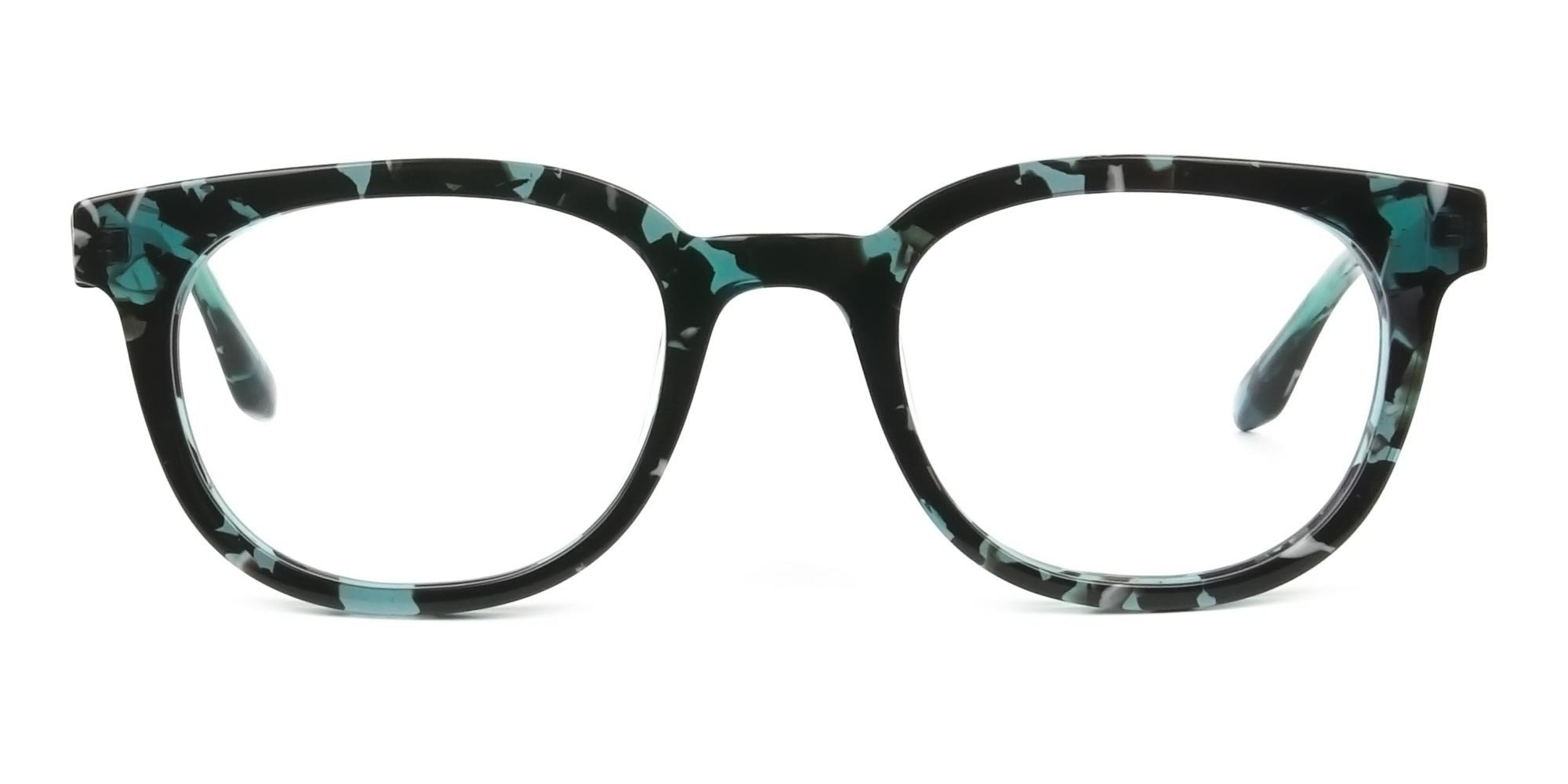 As far as bold style goes, nothing goes beyond our turquoise green glasses. Less like a frame, more of a luxury, these glasses are some fashion miracle. Redefining men's fashion all the way with an artistic choice of colours, it's a perfect gift for a type.
Our Latest Stories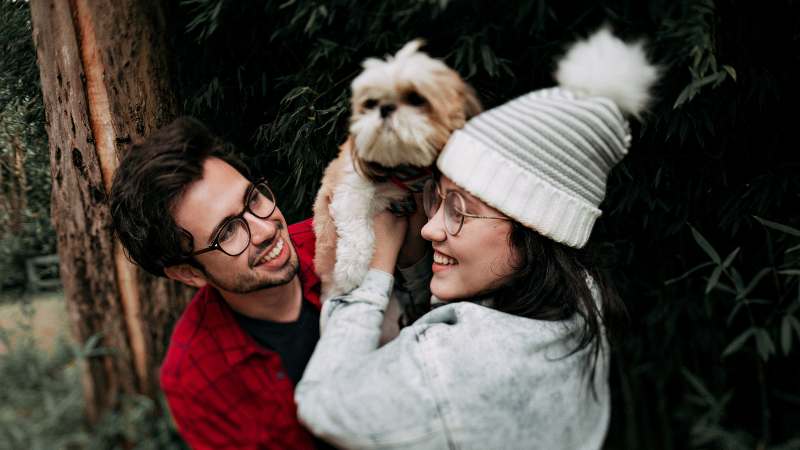 24Hr Dispatch Via Specscart Rocket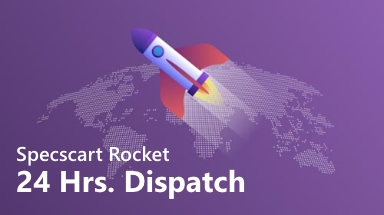 Surprisingly fast delivery for every last minute occasion. Glasses at your doorstep With a hell-for-leather chase!
Buy Now
Read More
---
Hello,
fellow reader!
An exciting offer is on the way to your inbox!
You like to read stuff, and we love that about you.
Enter your email-ID below and we will send you an exclusive offer!