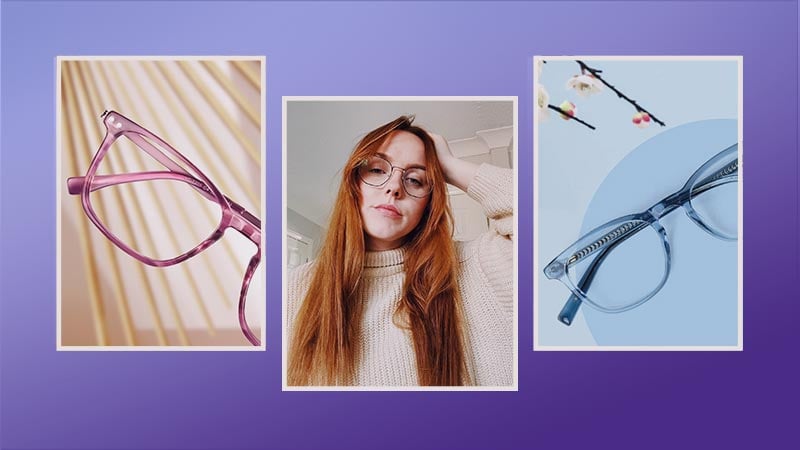 5 Best Women Glasses Trends 2022 And How To Style Them
There's no better accessory than a pair of glasses to refresh your look, give a new perspective or just brighten up your mood. Whether it's virtual meetings or finally going out for vacations, glasses are the first fashion accessory people notice. That's probably why 2022 has brought a variety of new eyewear styles – especially women's glasses!
Inspired by celebrities, fashion influencers and the latest seasonal trends, we have rounded up a list of the most popular women's eyeglasses trends 2022. Whatever the occasion or outfit, these frames are all you need to level up your game.
Read on!
Women's Glasses Trend 2022
1. Rock on with Clip-ons!
2022 fashion is all about being practical. And what's more practical than 2 frames in one? You can easily turn your eyeglasses to sunglasses with a quick clip. They're perfect for a day at the beach or a sunny day out. With the clips on, they look cool and heavy-duty, while protecting your eyes from the glare. Without the clips, they're perfect as a prescription eyeglasses trend in 2022.
Expert tip – Apart from beachwear, you can also match clip-ons with smart casuals like jumpsuits or stylish pants.
2. Go Big with Large Glasses
Big is in! After years of minimalism, maximalist fashion is trending in 2022. This is especially true for women's glasses, with oversized shapes that fully cover the eye range. They also provide a charming retro touch to your look, like our wide frames collection. Whether it is prescription glasses or fake ones, they have captured the imagination of influencers and designers all across the world. That is why they are one of the most trendy glasses for women.
Expert tip – When buying big glasses, look for a size that doesn't exceed your eyebrows or rest on your cheekbones.
3. Popular Glasses Trend for Females in 2022 – Cateyes!
No women's glasses trends list is complete without cat eye glasses, no matter what the year! Cat eye frames in 2022 are popular in their traditional shape, with sharp upsweeps. Whether acetate or metal, these glasses add a sassy and bold touch to your look. You can wear them to the office for a bold and confident look, or to a cocktail party as a distinctive style accessory. They accentuate your personality and highlight the shape of your face.
Expert tip – If you have sharp features or a squarish face shape, go for roundish cat eye glasses that will accentuate your features.
4. Athleisure or Street Style Glasses
If you prioritise comfort over everything, then dive into this trend headfirst. These glasses are made of light, impact-resistant materials and are perfect for outdoor activities. Even if you plan to chill around in your home all day, they are perfect as loungewear style. They are the latest spectacle frames for females in 2022.
Expert tip – Keep it cool and comfy in a pair of joggers and a sweatshirt. You can also dress it up or down with classy athleisure or jean shorts. For the best sports chic inspiration, you can look up to Kendall or Gigi. You can try out our sports glasses to get a more polished look.
5. Retro Squares
Not your typical squares! These glasses are slightly bigger and have thicker outer rims. They give an ultra-glamorous and fashionable look. Because of their classic vibes, they go well with bold, stylish clothing.
Expert tip – Like cat eyes, these glasses are perfect for the office or a day out with the ladies. Pair them with dresses or shirts.
6. Go Green
First came metallic glasses in silver and gold plain black glasses, then plain black acetate glasses. In the past few years pastel colours became popular, like blue, red and pink – especially in crystal translucent. And now, green is one of the freshest colours (pun intended!) when it comes to woman eyeglasses trends 2022. Whether it is forest green tortoiseshell or jade green crystal glasses, they will add a unique and trendy touch to your look.
Expert tip – Since it is a neutral shade, it goes with all outfits and skin tones. Green glasses will look best with casual outfits.
Trendy Female Glasses for Oval Face Shapes
Oval face shapes are one of the most common among women! With a narrow forehead, soft and curvy chin and long chin bone, a lot of frame styles perfectly suit this face shape. A perfect shape in all means, 2022 glasses trend that would keep up the best of the performance. Getting glasses has never been easier if you are looking for something super angular and sharp with corners that provides the much required hype to your features.
If you're looking for new sunnies for the summer, you can also check out our sunglasses trends
What's your pick?
I understand it's hard to make up your mind when there are so many trendy women's glasses for 2022 to choose from. Check out the latest frames in our women's glasses collection, and use our Free Try at Home feature to try them out for free!
Our Latest Stories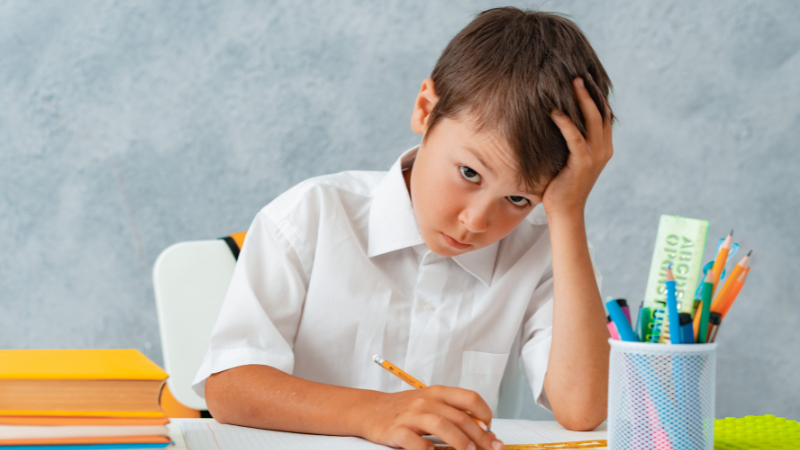 24Hr Dispatch Via Specscart Rocket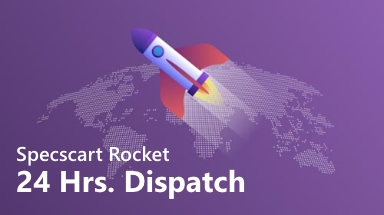 Surprisingly fast delivery for every last minute occasion. Glasses at your doorstep With a hell-for-leather chase!
Buy Now
Read More
---
Hello,
fellow reader!
An exciting offer is on the way to your inbox!
You like to read stuff, and we love that about you.
Enter your email-ID below and we will send you an exclusive offer!