The Blog
A Frame For Every Game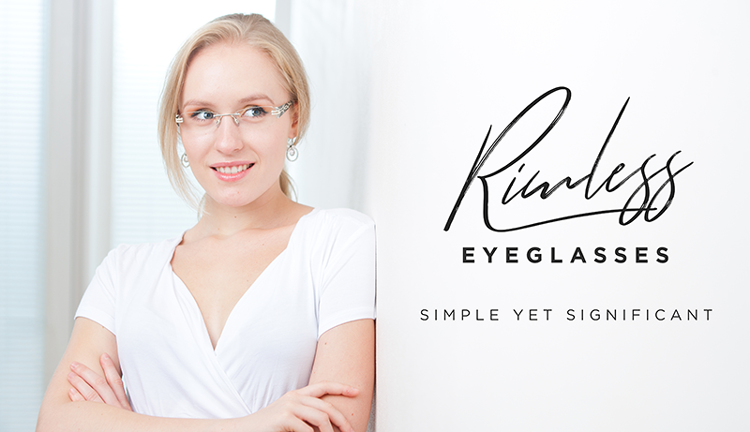 Rimless Glasses -The Invisible Trend
By S. K. Published on October 24, 2018, 3:37 pm
Are you afraid of wearing glasses? Do you find yourself taking off glasses every time you come into public eyes? Invisible glasses are the solution for you. Add aid to your vision or a fashion accessory to your daily look with these rimless. Adjust your level of frame visibility from the varied options of a rimless, semi-rim glasses to full rim glasses.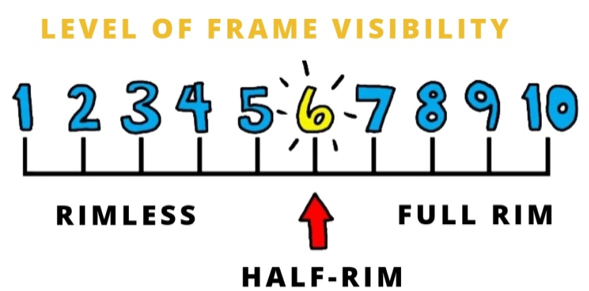 If you are still searching for reasons to why choose rim glasses? Here are some fun facts about invisible glasses:
1. Bridging a trend with a proud history
Invisible glasses frames were a popular style of eyeglasses from the late 19th century when an Austrian inventor named Johann Friedrich pioneered a rimless monocle to promote minimalist eyewear as back in those days wearing eyeglasses was not considered an acceptable fashion trend. It has slowly evolved over the years, as a frameless designed eyewear trend, which we most commonly associate with the iconic style of celebrities like Steve Jobs and Richard Gere.
And did you know that Robert Marc who manufactured Steve Jobs rimless frames, had a long list of clients waiting for him to manufacture the same for them. It went to a point where the company had to place consumers on a three-month waiting list. But why wait, when you can order and get it delivered at your home. With Specscart, select, choose and buy the frame of your choice and get the benefit of 24-hour dispatch for prescription glasses.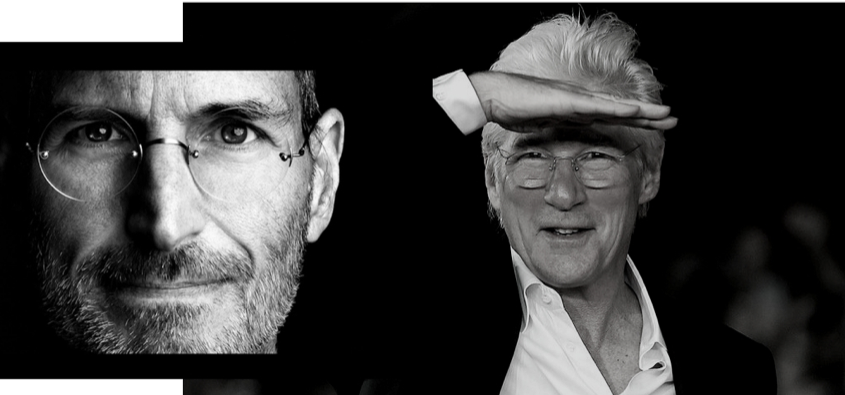 2. Yes, they are durable
The carefully sculpted invisible glasses can sustain damage more easily than any other eyeglass designs. Rimless and half-rim glasses have a lightweight construction and comfortable fit absorbing all your fear of wearing glasses by ensuring longevity.
3. It disappears on your face
If you like to keep your look as natural as possible then invisible glasses also referred to as frameless glasses are the answer to your prayers. Choose from the variety of Specscart range of invisible glasses that are light and easy to wear.
4. They are for everyone
As we discussed in our last blog, about the frames that match your face type. These eyewear glasses go well with everyone and any look. The vast selection of frames ranging from half rim to invisible frame adds an interesting and attractive style to your look. They might not be able to transform your look but will definitely provide you with the functional benefit.
5. No frame, No block view
Eliminate the border around your vision while driving or reading a book in the library. Wear the invisible frame with confidence and eliminate the old and dull look. You won't be disappointed as you merge into the rimless trend.
Rimless glasses? Check them out here !!
ABOUT
Specscart : A pair of great frames shouldn't leave your wallets bare. Born in the Manchester University, Specscart aims to show that glasses are not just sight correction instruments - but fashion accessories. From manufacturing their own glasses to a game changing website interface which allows users to choose & customize highest quality eyewear, the independent student startup is changing the way glasses are sold & perceived.