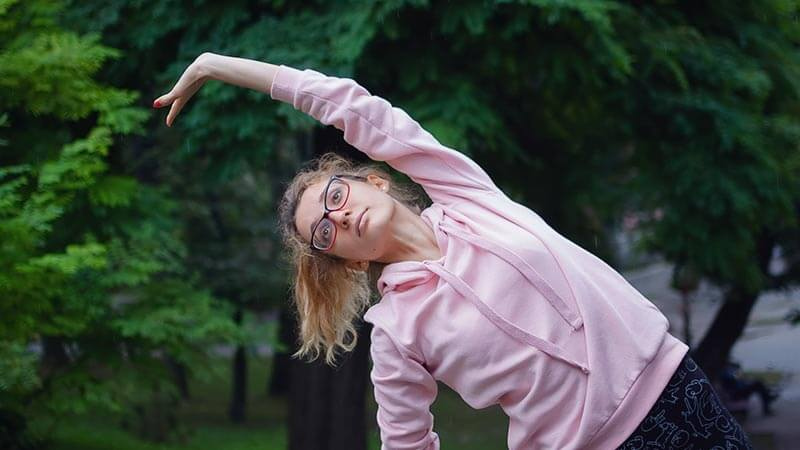 Workout with glasses? Let's make it work out!
Are your glasses ruining your workout routine? Do you spend half your time at the gym fixing your glasses?
I understand how it feels to be in this situation. There's nothing worse than putting your focus on a workout and your glasses being a point of distraction.
While glasses and exercise may not be an ideal match, it's a necessity for a lot of people.
Not using glasses at the gym when you have vision problems is not only inconvenient but dangerous as well. You can't risk adjusting your treadmill speed to a limit that you can't match.
But what if I tell you that glasses and workout can actually work out together?
Best glasses for exercise
Your regular spectacles are not enough to go with your fitness goals.
When looking for glasses for exercise, make sure you aim for styles made for activity. The frame material should have a nice grip and should not slip down your face even when you're sweating.
You don't have to look anywhere else as we have a huge collection of sports glasses at affordable prices. The frames are made from TR90 material which is lightweight, durable and impact resistant.
The style of the frame is simple so you can wear them to your office as well. The slightly curved shape of the lenses will enhance your peripheral vision and provide extra support to your glasses.
The soft temple arms are perfect to stay put against your skin through excessive sweating and hard physical activity.
The lenses are impact resistant which means that they won't break or damage from falling or hitting a concrete surface. Our workout glasses are extremely lightweight so you don't feel comfortable while breaking a sweat at the gym.
Tips for working out with glasses
Although your glasses are not the right type of glasses for exercise, you can try out certain things to make the amalgamation easier.
Switch to a glasses strap
A glasses strap or band will work wonders to keep your eyewear in place while you're doing pushups or burpees.
A tight strap will work better and give you a firmer grip. It will hold your frame in place even during the rigorous workout routine. If the strap is loose, your glasses may fall off when you engage in a high endurance activity.
Try out our sports glasses and set the trend at your gym. Look every bit cool and stylish while you're killing it on the treadmill.
Keep lens cleaning wipes handy
Lenses fogging up due to sweating is so common during workouts. But when this happens, you must have a cleaning cloth or cleaning wipes handy to wipe the lenses off sweat.
You can either carry a cleaning cloth in your gym bag or put a few wipes in your pocket. Clear vision is important to prevent any injury at the gym. Foggy lenses can hamper your visual field and elevate your risk of accidents such as tripping on equipment (or a person).
Your frame must fit
You can't achieve your fitness goal with a loose frame. If they don't fit you properly, they will slide around and bother you. You can either get them tightened at an optical store or buy a new pair of workout glasses that fits your needs.
If your frame is oversized, then replacing it would be a smarter decision. Choose glasses that fit you perfectly and won't be a source of trouble when you're working out.
Ear grips and adjustable nose pads
Nose pads help in securing your glasses at a single position while ear grips don't allow your frame to move behind your ears.
Adjustable nose pads and ear grips are important to avoid interruption and discomfort during your favourite exercises.
When you buy sports glasses or prescription glasses from us, you get free frame adjustments from our experienced opticians. Glasses that fit good look good. We are willing to go the extra mile to give you that perfect fit.
Choose a lighter frame
I know you must be thinking to yourself, 'oh that's news, but a lighter frame can be a game-changer for your workout routine. Heavy frames tend to be a hindrance when you're making those rapid movements.
So now you know how to mix your glasses with your daily workout. You'll look cool while lifting weights and won't be caught up in fixing your glasses every 2 minutes.
Our Latest Stories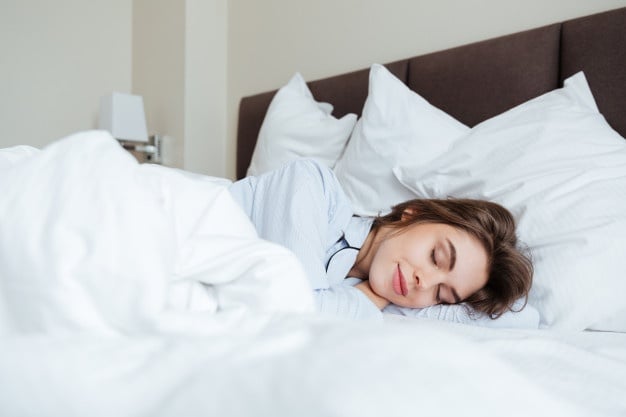 G
Gemma Gough
Published on December 25, 2021, 5:58 pm
Proper Sleep - A Prerequisite For A Healthy Lifestyle!
In this fast-paced modern era, humans have got deeply involved with the hustle and bustle of life. It is not at all an option but a necessity, given the increase in human consciousness towards living a life full of goals and ambitions. But, there is a downside to this. It is not at all a complaint, but just one of the passing transitory phases in the evolution process of human beings. But, what is it?
Learn More
Specscart Blog
Want the latest update on designer eyewear, shades or glasses? Our blogs give exceptional insights into the latest eye care measures and eyewear trends, fashion and style hitting the streets of United Kingdoms. From finding an optician or optometry near you to the latest designer glasses or sunglasses for the summer and spring fashion, you'll learn something useful every day. We publish regular informative measures on eye care, the latest design in eyeglasses and sunnies, celebrity specs and fashionable choices you can make in your lifestyle to up your fashion game. Read on to find information about various glasses types, eye condition and fashion trends in a fun and simple way that you would fancy with a cuppa tea.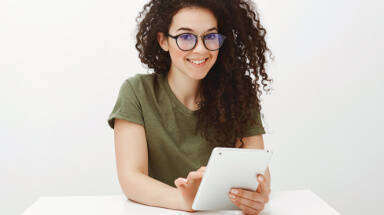 X-Blue Lenses
Gamer or hustler, your eyes can take only so much of digital blue light.
Give them the protection they deserve.
Buy Now
Read More
---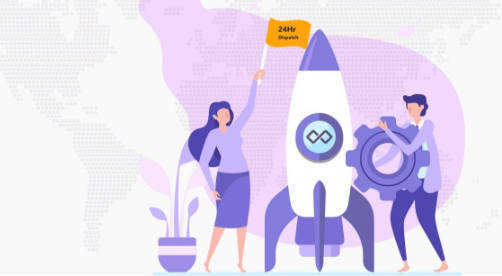 Specscart Rocket | 24 Hr Dispatch
Surprisingly fast delivery for every last minute occasion.
Order Now
Read More
---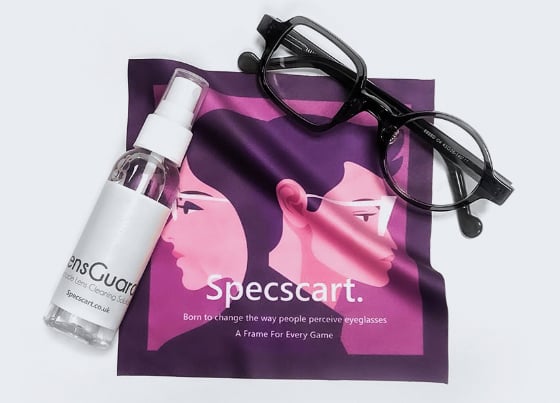 Specscart's Eyewear Cleaning Kit
Let no virus threaten you. Clean your spectacles with an antibacterial eyeglass cleaner that comes with a washable cleaning cloth of the finest quality.
Buy Now
---
Free Try At Home
3 lenses, 4 frames, 7 days - direct to your home for free.
Time to get choosy.
Try Now
Read More
---
Hello,
fellow reader!
An exciting offer is on the way to your inbox!
You like to read stuff, and we love that about you.
Enter your email-ID below and we will send you an exclusive offer!