Free Shipping & 24 Hr Dispatch. Even On Weekends!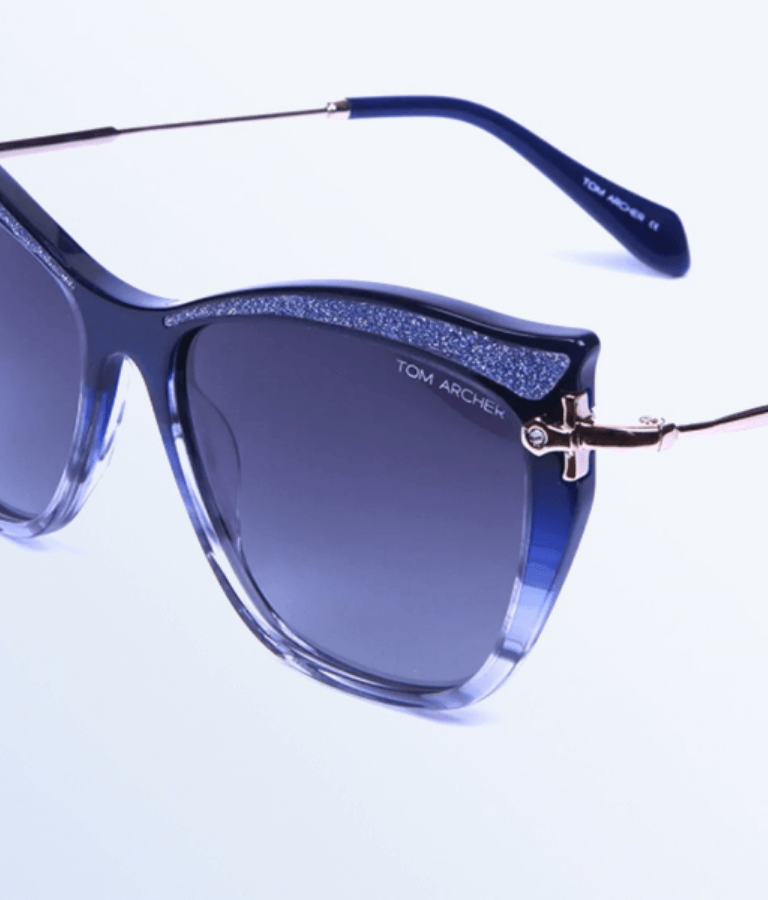 Embellished Sunglasses
Time to amp up your style

Embellished sunglasses are in trend and there's no reason you don't want to have them. As fashion geeks, we must check out every in vogue and stylish trend and review it. When we do that for hairstyles, clothes, watches, shoes, bags, jewellery then why not for sunglasses? We must, right? That's the reason why we bring embellished sunglasses and all about them so that you can instil some passion for them and get them for an enthralling experience yourself!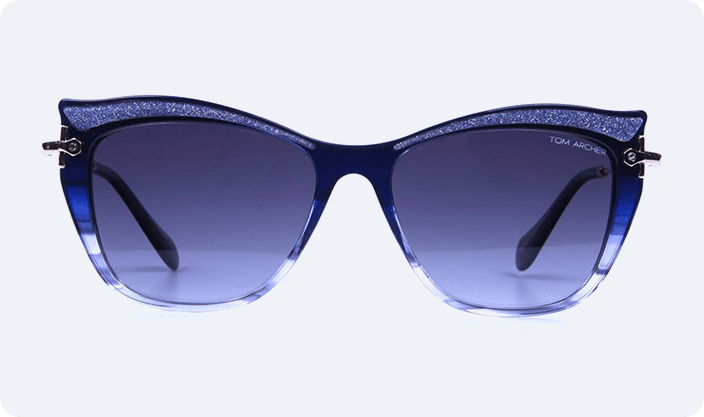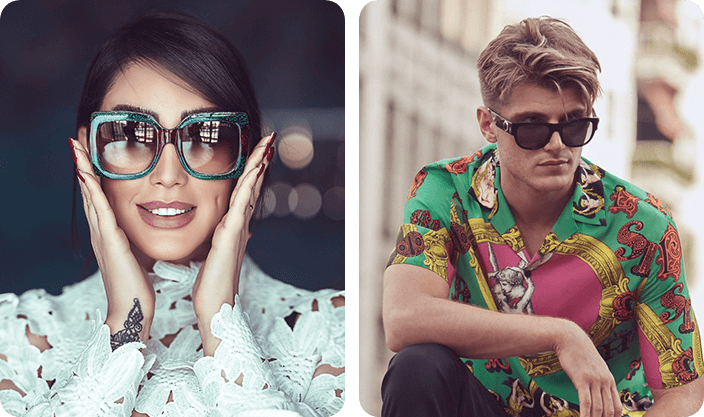 Embellished Sunglasses - Change your shades, change your appearance.
The fashion-conscious and modish style freaks know that embellished sunglasses are the most desirable accessory of this time. It can add elegance, charm, and grace to your personality instantly with no efforts.
The word 'embellished' itself suggests that it is likely to make something more attractive by adding certain decorative features into it.
Embellished sunglasses can help you steal any show and make you the king or queen of the room. Yes, you read that right! King, as well. While it is a surprise that men too wear embellished sunglasses, what's even more surprising is that they love it. Especially, if it's for something quirky and fun like a beach party.
Of course, there's no surprise about the fact that women fancy embellished sunglasses like they fancy their jewellery. The variety is intriguing indeed. A-Morir Embellished Sunglasses, Philipp Plein crystal embellished sunglasses, Krewe Octavia glam sunglasses, and more. But if you love a subtle and sophisticated look, then Marc Fabien's photochromic glasses might be your best bet. Go and have a look yourself!
Whether it's for travel, beach parties, or even a casual day out with friends, embellished sunglasses will help you stick out a mile. Beware though! We don't take the responsibility of the jealous yet admiring glances and the wholesome shower of compliments you will get.
If you are still wondering whether to try them or not, well allow us to suggest. You should! Why not when your favourite celebrities don embellished sunglasses frame with style day in and day out. Yes, we are talking about beauties like Rihanna, Lady Gaga, Taylor Swift, and Olivia Palermo. In fact, Taylor Swift is famous for her crystal-studded stone embellished sunglasses that made a killer style statement in her fantastic music video 'You need to calm down'. Well, it seems like the listeners couldn't agree with her. All they could do was get excited by the scintillating pair of sunglasses.
One thing is for sure though, these celebrities know it pretty well that embellished sunglasses are an awesome way to add a classic style statement to your outfit. After all, who wants to let go of the feminine elegance with mesmerising diamante and floral nuances that some floral embellished sunglasses bring with them for us to flaunt.
Plus, in the female category, you will get a lot of varieties such as flower embellished cat-eye sunglasses, almond flower sunglasses, Black rim metal flower embellished sunglasses, heart embellished sunglasses, tortoiseshell embellished sunglasses, embellished mirrored sunglasses and many more embellished sunglasses designer.
What's special about embellished sunglasses?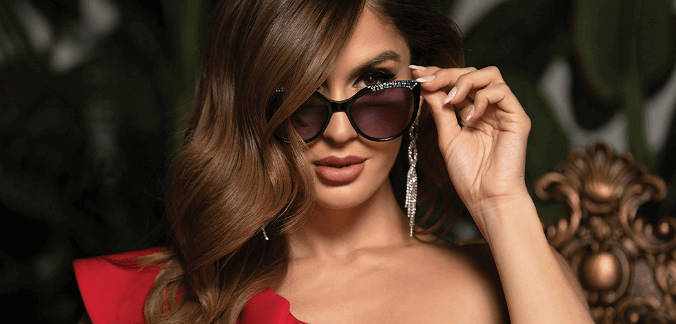 These sunglasses will make you stand out of the crowd.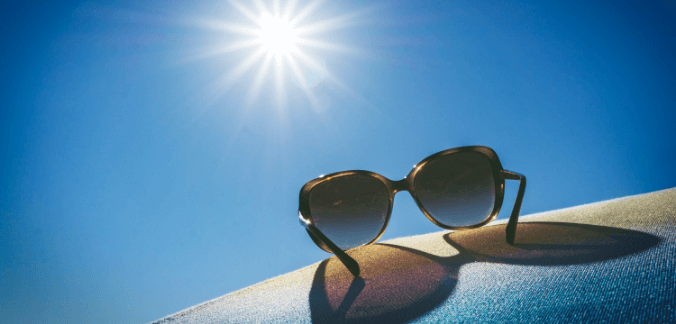 They will cover your eyes and protect them from the UV rays.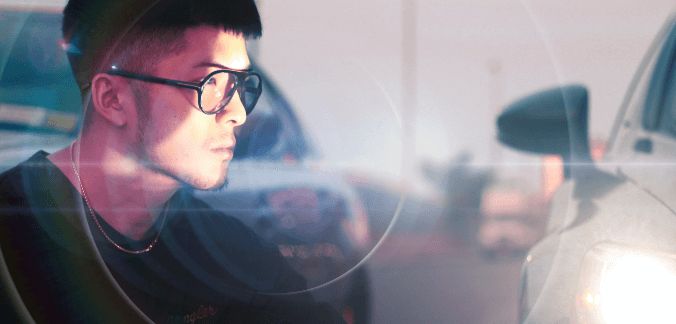 They are anti-glare or polarized sunglasses.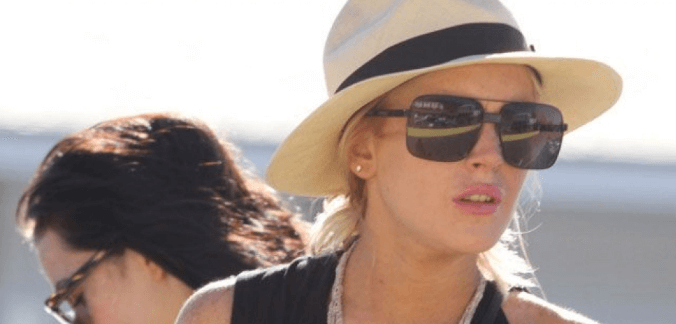 Not to mention, they look lavish and express the charms of the rich.
DIY Embellished Sunglasses for a Delightful assortment of your own.
Of all the magnificent ways to decorate your sunglasses and flaunt them, we have brought a curated list of techniques and styles that you would love to try. And anyway, we must all have some craft time like children every now and then.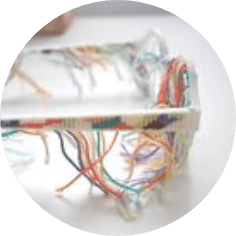 Embroidery
You can create and forge cross stitch design to your frame that helps you add a spark to your looks.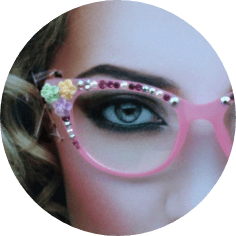 Pastel flower
You can superglue the flower on to your sunglasses; it looks super cute and stylish.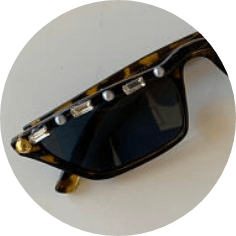 Pearls
You can add pearls and gems on to it so that it will add a little glam.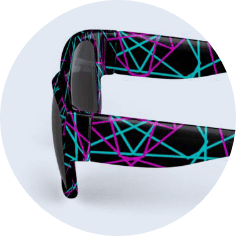 Geometric design
With the help of nail paint, you can draw Geometric design to your frame.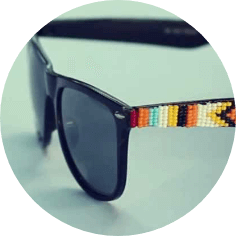 Seed beads
By only glueing seed beads on the top of the frame, you will make your sunglasses attractive.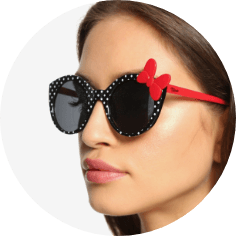 Bows
You can surprise your little girl by glueing a plastic bow on your sunglasses.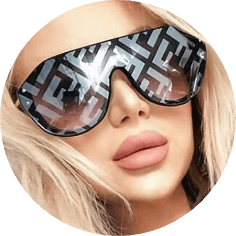 Mirrored
You can glue mirror pieces to your sunnies to give a shimmering look.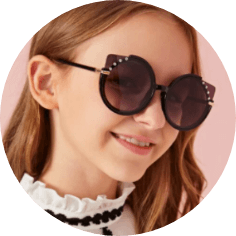 Rhinestone pearl sign
You can glue rhinestone pearl sign on your circular shades and enjoy the pearly vibes.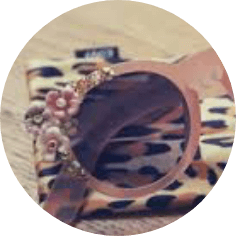 Big fake flower
You want to give a floral look to sunglasses, you can glue a big fake flower along the top rim of the pair.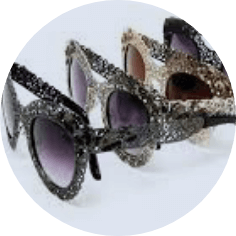 Lace
You can place a piece of lace on the top. This is one of the simplest ways to glorify your pair.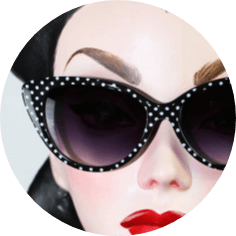 Polka dots
If you want a retro appeal, you can design Polka dots with nail paints.
---
Where to Buy
Specscart's Store
---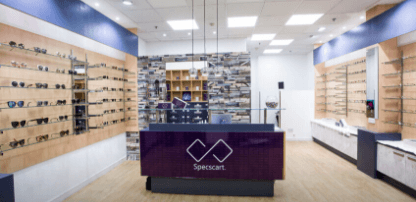 Store - 79, Walkden Town Center Manchester - M28 3ZD
Call - 0161-3125767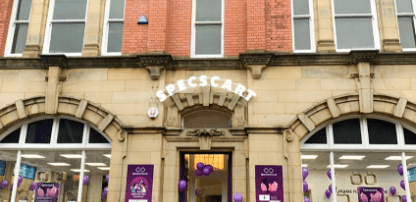 10 Union Street Bury Greater Manchester - BL9 0NY
Call - 0161-3125763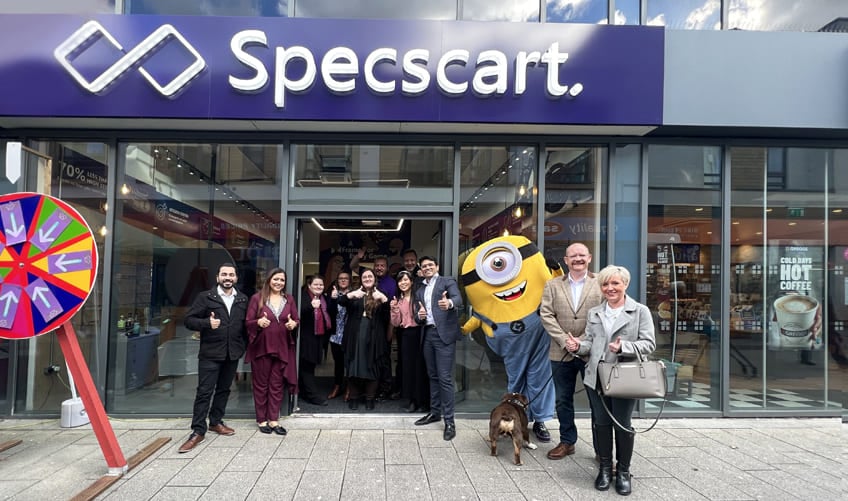 Unit 9A Eden Square Shopping Centre Urmston Manchester - M41 0NA
Call - 0161-3125758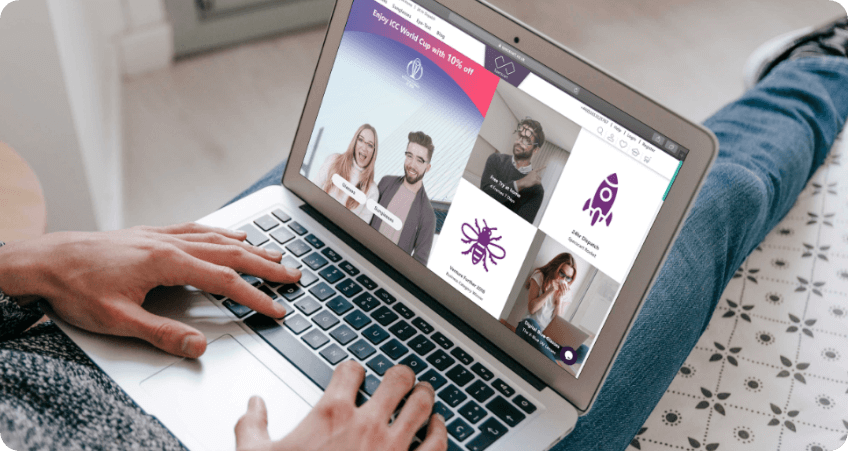 At Specscart, you will easily find a pair of designer embellished sunglasses both for men and women. We help you select the right style and design from the variety available. Enjoy a pair from charismatic cat-eyes to embellished round sunglasses. Wondrous wayfarers to embellished oval sunglasses. Embellished aviator sunglasses, to square embellished sunglasses, and many other captivating styles.
Don't forget, all your fashionable embellished sunglasses at Specscart come with UV400 lenses and polarised filters without any cost. These make sure you never have to worry about the harmful ultraviolet rays - UVA and UVB of the sun. That's extremely crucial to ensure because style and fashion are of no use if you are diseased sith something as terrible as cataracts, conjunctivitis or worse vision loss. Also, you can choose for photochromic glasses or prescription sunglasses as well, depending on your requirements.
Specscart also gives its customers a 30-day return facility, free shipping, and cancellation advantage. This makes the whole process of buying sunglasses or any other eyewear products smooth and customer-centric. To add to that, Specscart also has an anti-bacterial eyewear cleaning kit. So, you can keep your sunglasses clear of any viruses or bacteria by wiping your lenses with the cleaning solution and the high-fibre cloth that comes in the kit. If need be, you can also tighten and fix the screws of your sunglasses with the little screwdriver added in the kit. The overall aim of Specscart is to keep you comfortable while you flaunt the best stylish embellished sunglasses.
Get going, choose your favourite pair of embellished sunglasses from Specscart right away!