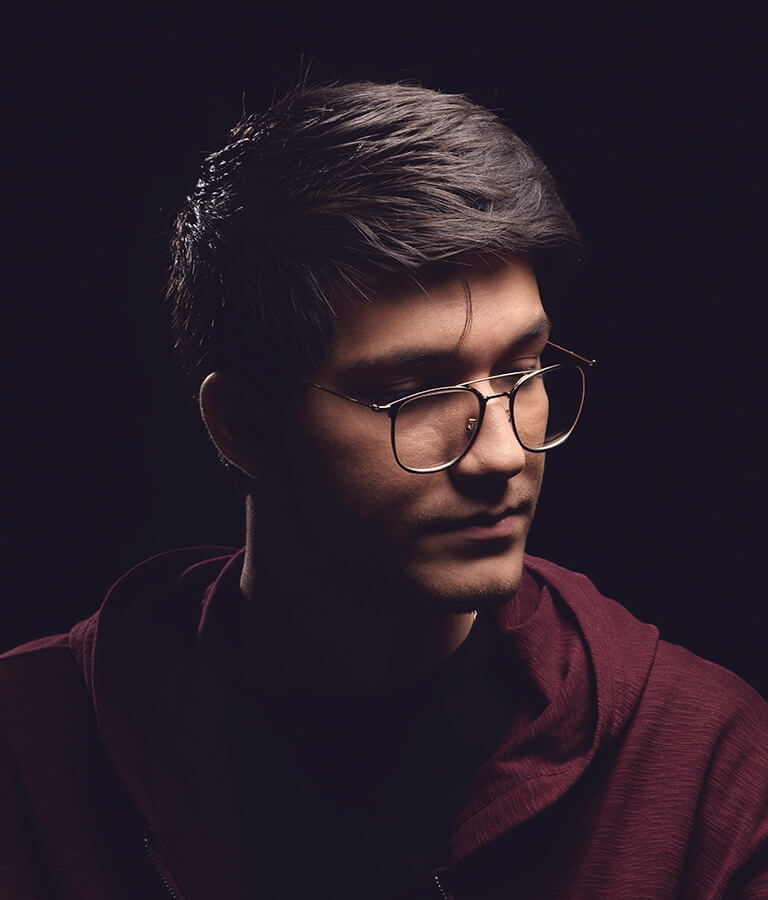 Aviator Glasses
Feel Like a "Top Gun"


Reach new heights with Aviator Prescription Glasses
Over the years, aviator glasses have evolved in a way that everybody likes to give them a try. If you feel wearing glasses will mar your style statement, well, think again; for, with aviator glasses at your rescue, you can. Invented by Bausch and Lomb in 1932, this iconic style of mens' aviator glasses dates back to wartime origins. With a large teardrop shape and smooth rounded corners, they were originally an improvement over the traditional wraparound goggles with thinner frames. Interestingly, aviators have been around for the longest period of time, but have still managed to retain a timeless appeal, even amongst the current generation. One of the primary reasons for the popularity of aviator glasses is that they work very well with smart or casual outfits. While they were famous originally as aviator glasses for men, they are now popular among women as well.
Aviator glasses were originally made for men.
Aviator glasses were originally made for men. There's no better way to feel great and confident other than classic aviator shapes for men. The unique style and classy looks make sure that men get a stunning look. They are somewhat oversized as the fashion demands but without being heavy. There are all types of frames available which can be chosen according to your looks. From silver to gunmetal, you can greatly vary your look with the choice of colour. After Aviator began originally with the name of pilot glasses, a wider range of lens shades and finishes were seen in the market. And quickly these reflected lenses were made famous and gushed in popularity immediately, owing to the sense of secrecy generated by totally obstructing the eyes from view. Other aviator developments along the years have comprised of rimless and semi‐rimless aviator glasses frames and a change away from those classic deep metallic colours to cheerful, bolder types, even black ones. Recently, there has been a lot of re‐designing for aviator eyeglasses making them a totally different version of the original 'pilot glasses.
Shop Men
For women, the aviator shape offers a unique style.
Aviator glasses for women offer a unique style. Aviators began as a men's style, but now they've transitioned seamlessly into women's style. A sober sized glass is already popular amongst women, the aviator shape offers a stylish alternative for a new fashionable look. Tweaks like no nose-bridge and a roundish lens shape have made them even more prevalent. Women's aviator glasses fashion is on trend and choosing the correct glass frame is tricky but if done correctly, can add beauty to your looks. The key to choosing a flattering frame is acting accordingly to your facial shape and skin colour. Pick a frame that enhances your facial feature to the full extent. There is a plethora of range of these pilot glasses available for women. Whether you have a round face shape, oval face shape, square face shape, oblong face shape or any other face shape, the aviator glasses frames are exclusively available for you ladies. For Aviator glasses ladies are free to choose any of them. Wearing glasses, be it due to vision problems or as a fashion statement, is very much in trend these days. Though eyeglasses are traditionally associated with the nerdy look, but with changing times, they are being viewed as a cool fashion accessory. It only adds to your whole look, giving a new dimension to your overall personality. Pilot glasses not only highlight the face in an appealing way, but also have a very dynamic vibe to them. Be it celebrities or influencers, these aviator glasses seem to strike the right chord with one and all, leading the fashion game year after year, when it comes to eyeglasses.
Shop Women