Favourite Collections
There's an eyewear style for every mood and occasion. What's your pick?
24H Dispatch
Free Worldwide Shipping
30 Days Free Returns
Free Home Trial
Made In UK
Free Eye-Test For Everyone
Our Stores
Free Coatings
At Specscart - it's Free and will always be.
Anti-UV
Anti-Glare
Impact Resistance
Anti Scratch
Free Returns
We've a no-questions-asked, 30 Day return policy.
Learn More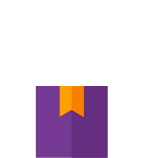 Britain's finest spectacle frames and glasses frames made to the highest standard
The new age of buying glasses online and spectacles frames have arrived and is considered reliable, trendy, fastest and invites everybody to join in. Specscart is changing the way people buy glasses. Specscart designs premium quality designer eyeglasses frames that are suitable for different occasion and for every other hour. Are you wearing the same spectacle frames for all the purpose and occasions, whether going out for dinner or going shopping with friends? Avoid wearing the same eyeglasses frames for all occasions; boost your style by adding matching designer eyewear to transform your personality! Undoubtedly, vision clarity, eye protection and style are the most important factor while ordering glasses online; Specscart crafts tremendously stylish pairs of spectacle frames which are eager to become part of your personality and invite compliments. Select attractive designer eyewear online from Specscart and change your looks and confidence to a different level.
New ways for buying glasses online and spectacles online
Time has changed drastically worldwide and spectacle online and eyeglasses frames online have revolutionised more of fashion accessories that people prefer to wear at work, while at leisure and to match with their clothing and face shape. Specscart team observed that eyewear industry has remained stagnant for years, dominated by a monopoly of certain big players - making a person's most intimate accessory simply as an eyesight correction device which people used to hideaway. Time has changed in the eyeglasses spectacles in UK market ever since Specscart has redefined the way people look at spectacles frame and now everyone can buy spectacles online to suit their mood, jobs, outfit and holidays. The great news is that now everyone can afford to buy glasses online UK and Specscart is offering great quality glasses specs online at affordable prices. To make it simple for eyeglass users, multiple options have been giving to select the desired design in different colours, material, brand and with requisite lenses. Change your look the way you want to be with Specscart enticing range!
Why Specscart started?
Specscart was started in 2017 at Manchester University with the vision to change the way people buy spectacle online . At Specscart, we believe that spectacle frames and eyeglasses frames are the most intimate accessory a person can have to enhance their vision as well as looks. We feel people should have a place in their wardrobe for their favourite pair of specs glasses in various designs and brands matching with their outfits. However, due to the high costs and boring appearance of specs glasses, people took glasses as merely an instrument of corrective refractive errors of eyes. It is impossible to afford to buy 10 pairs of glasses when certain retailers charge over £100-£150 for a decent pair of glasses specs, excluding any advanced protection coating? For example, if you want to buy extremely stylish specs frames like cat eyeglasses, aviators, tortoiseshell, wayfarer, oval, leopard print etc. you would have had to shell out a fortune. And why would an optical glasses user burn his pockets for this accessory when he has the correct vision. Specscart is born to solve this very problem and to change the eyewear industry for good whether it is for eyeglass frame online or offline.
Complimentary advanced protection coatings
Every spectacle manufactured at Specscart is fully loaded with advanced impact-resistant, scratch-resistant, anti-UV, and anti-reflective coatings, which is offered as complementary to its valued customers free of cost. Avail 50% DISCOUNT ON SELECTED SPECS FRAMES, when you buy spectacle online We are in the process of making perfect pair optical glasses frames accessible for anyone and everyone who were unable to afford earlier. We have been successful in connecting costumers directly with manufacturers while eliminating all the middlemen. At Specscart one can easily get a high-quality pair of spectacles frames starting from just £29.99 only. Be it charming rounders, retro rectangular, circle or fashionable cat-eye frames for glasses, you'll find every style of glasses specs on our online as well as offline stores. Thinking of reglazing glasses, you are at the right place. Specscart replaces worn-out lenses with fresh lenses of your choice in your favourite pair of existing or old frames..
Multiple brands' specs glasses our served on our cart!
A brand gives the authority to buy a particular product over other similarly available product in the market. In our daily life, nothing remains constant, everything keeps changes, likewise, Specscart practices to meet ever-changing eyewear requirement. Once you pick a pair of favourite branded designer glasses, there is no looking back. We bring you the whole family of popular spectacles brands frames for glasses for men and glasses for women under one roof of Specscart including Calvin Klein, Hackett, Marc Fabien, Salvatore Ferragamo, Ted Baker and our own houses specs glasses brands Tom Archer. The identity you want to adopt, Specscart is ready to build the image for you. Express yourself by picking any of these alluring branded designer glasses.
Various style statements our spectacles and glasses frames Create!
Style is the statement of your personality. And you must know how to carry fashion on your twinkling eyes which will be a part of your identity. Our designer glasses and spectacle online brands consist of enormous styles accompanying different shapes, size, pattern, material, tints and colours. The materials used for the specs glasses and sunglasses are flexible Titanium, quality metal, advanced Acetate, High-Grade Plastic, TR90 and stainless steel. The superior quality lenses are manufactured from Polycarbonate, Trivex and High Index Plastic material. Single Vision, varifocals, photochromic or tinted all kind of lenses are manufactured in conformity to the prescription provided. Calvin Klein and Hackett offer some elegant style in Rectangular, Wayfarer, Round, Aviator and Cat-eye shape. Flatter or Flaunt, Marc Fabien specializes with chunky Rectangular and retro cat-eye frames for glasses. While "classy" Salvatore Ferragamo and Ted Baker are dealt with vintage and the elegant rectangular, wayfarer, round and cat eyes frames. The richness grabs in the sparks of eyes. Last but not the least, the exclusive, hero of the house, Tom Archer flows with Rectangular, Wayfarer, and Round, Browline, Oval, Aviator and Cat eye.

When you desire to buy glasses online UK let Specscart fulfil all your wishes pertaining to designer specs. Do not lag behind if you wear power lenses; indulge in the designer glasses online which execute the task effectively with style. If designer cheap glasses is your destination for a pocket-friendly buy, then, fortunately, you have landed on the right place for assorted best optical glasses designer brands. The supreme quality, detailed and comfortable designer glasses specs can make you appear 'apple of every eye' while you enjoy an endless list of comments, likes and compliments on your selfies.
History of different spectacle frames and glasses brands
Curiosity raises questions in our head. Have you ever thought the brands you always cherish, how it started? Let's go on a tour of Once upon a time era, when branded designer glasses was just a dream. Calvin Klein doesn't require an introduction, his products speak. Klein had first set shop in 1968 and soon gained popularity by Vogue's Magazine in 1969 when he was featured. He expanded the legacy in 1971 by adding women's clothing in the collection. His work felicitated by several awards. By 1977, the brand had branched out into scarves, shoes, belts, furs, cosmetics, jeans, menswear sunglasses and sheets. "Say it a long journey"!
Jeremy Hackett and Ashley Lloyd joined hands in 1979 and started with own small stall selling on the clothing after cleaning and repairs. As the business developed globally, handcrafted materials from the finest acetates and meticulously Bespoke tailored, he entered into another stage, entitled as "Hackett Bespoke Optical" and "Hackett Bespoke Sunglasses". "Spoken and chosen"
Salvatore Ferragamo, the name signifies luxury and sophistication. This brand took place from the rise of 1900. He got his hands first on customised shoes for Hollywood stars by 1927. Through the late '30s and '40s, he went on to craft stylish footwear whose vibes have been thoroughly travelling till date. Later, his family had put the effort to establish the brand after his death in 1960. "Was, now and forever to be appreciated."
"Quintessential", Ted Baker initiated the journey in 1988 as a shirting specialist of exceptional men designer wear. Persuaded by the ladies' demand, he stepped right into women's clothing line as well. A perfect mixture of distinctive design, beautiful quality and unconventional creativity introduced him as the eyes of optical collection.
Specscart produced the brand with soft, smooth material made up of Plastic and Acetate, stainless steel, Titanium, Metal and lightest TR90. A display of bold, beautiful and sophistication "Call it the new member of town!"
What type of spectacles and glasses frames you may get?
In simple words, just like the way you want. Specscart offers an exclusive collection of various eyewear online in styles, colours, texture and size. Rimless or Invisible often describes the agenda behind the lenses. The true inner goals reflect in the glasses lenses and personify the dignity. Specscart knows how to make it easy for you with these spectacles glasses frames. Folks around you surely take in some serious way, just pass a smile it could surely make someone's days. Half Rim glasses is another type available at Specscart, indeed justify the title of 'Trendy' encircles the half per cent of the lenses. Full Rim plays another important role which can either turn your sportive, geeky, sophisticated and so on. It never runs out of compliments. Thus, Specscart enables itself at your service 24*7 so when your quest ends it will be us. Our Half Rim and Full Rim in Calvin Klein, Hackett and Marc Fabien, Salvatore Ferragamo and Ted Baker categorise works in a parallel way, you can find the Full Rim. Tom Archer has a large bag, which grabs every eyeball with Full, Half and Rimless. What's your type?
Our wide range of specs for you that you can buy online
The in-house brand of Specscart - 'Tom Archer' manufactures exclusive eyewear online, which persuades you to have the feel of graffiti in one wall of this site. More than a hundred stylish frames for glasses in ten vibrant colours, with a bunch of styles and types, as if someone turns the place beautiful to choose one or more than for ourselves. Referring to eyewear, companion' wouldn't be wrong as it drives and hangs outs with us in our regular days. So if you have to find one or more than that, choose something worth. Specscart have your favourite eyewear available in all the styles with Half Rim and Full Rim Type with Tom Archer's wide variety with the commitment to provide ultimate eyewear frames, whichever you find.
Why choose us?
Specscart has been established to serve you in a diversified way with the extremely premium quality products under its umbrella. Adding to it, we would like to provide you with the golden period of Corrosion-free hinges warranty for one year. For your high expectation, Specscart offers you the most affordable glasses online. Our promising vision is to fulfil every demand and desire of the trusted customers, about newly launched spectacles online frames and offline at the store. The mission of Specscart stands for 'your vision' and to be a medium where customers can buy glasses online UK. We assure you, the more you want, the more you get, every time, at any place!
Apart from that, there are various other services you would love to enjoy for your designer spectacles frames. Have a look!
Try at home: We know it becomes cumbersome to find specs online only to find at the end that the designer glasses you chose were not as happening as you thought them to be. So, we let you choose up to 4 pairs of specs frames online and get them along with the lenses for a free trial at home for a week. If you like them, you can place an order for your spectacles and we'll deliver them to you quickly. If you didn't like them, you can freely order another set of 4 pairs to try the designer spectacle frames and have fun trying.
24 hour dispatch: Specscart offers the delivery of your specs frames the very next day by dispatching your chosen spectacles online within 24 hours of the order. How? Well, that's the beauty of the advanced technology used in our labs and our experienced technicians.
Free Returns: Didn't like the new pair of spectacles you bought online? Don't worry, you have 30 days to make a decision and return your designer spectacles. After all, why shouldn't you when you can get another lovable pair of specs frames within a day.
Home Eye-test: Don't have time to visit the store to get a home eye-test? Specscart presents a solution by sending an optician at your doorstep for a comprehensive eye test that helps you find the right strength of lenses to order your new pair of spectacles online.
Corporate eye-test: In this day and age, where 99% of the work that employees do happens with their eyes on the screens, it is crucial to ensure that they are using vision corrective spectacles. But, what if they don't have time for regular eye-tests? Specscart is the solution. We come to your corporate setting for an eye-test for all your employees and help you get specs online at the best prices.
Reglaze glasses: Love your old frames, but need new lenses? Order a new pair of specs online and post your old frames to us. Let that save you the money you could have spent on a new pair of spectacles frames while getting a cool new pair.
Free NHS Eye test: Specscart lets you avail the free NHS eye-test and get the right prescription made. You can also have it done regularly to know when is the right time to change your spectacles.
Our promising vision is to fulfil every demand and desire of the trusted customers, about newly launched spectacles online frames and offline at the store. The mission of Specscart stands for 'your vision' and to be a medium where customers can buy glasses online UK. We assure you, the more you want, the more you get, every time, at any place!
SPECSCART award winning spectacle frames and glasses online uk company
This has been made possible by winning the UK Venture Further Award 2018 and The Albert Gubay Award 2017. Specscart is backed by Manchester Enterprise Centre (University of Manchester) who awarded our start-up by giving monetary funding and free retail space for 2 years. What happens when there's a great demand for an accessory, yet it is being sold at artificially high prices. A better alternative is born. You'll find every available style of spectacle frames on Specscart. We make shopping for pairs of prescription glasses, and sunglasses online UK fun and easy!
Read More
Google & FB Reviews

Amy Rodgers
Order placed and dispatched on the same day, and delivered the next day! Amazing service! I ordered some blue light glasses to help me while working at home, and I love them. The quality and look of them is amazing. Will definitely be buying more soon so I can keep changing my look.

Sewell Quereshi
Excellent service, excellent quality, super prices. Picked up specs today and yes impressed, great prices as well.Can't fault.well done Specsart! Thanks.

Suzie Mason
I used the online service to try on 4 pairs at home and I purchased from the selection. The whole process was smooth and easy. The blue light filter was good value and worth buying as an extra as I am on the computer a lot.

Michael Bester
Great customer service, and cheaper than high street opticians. Would definitely use them again.

Peta Jackson
Really lovely staff, slight miscommunication about the lens but it was all sorted, hassle-free and with a smile. I love the glasses, the whole range is stylish and I absolutely love the pair I chose!

Flatch
I found the whole experience very pleasant and easy. The staff are all very friendly and helpful especially Jo whom was a big help to me with choosing the frames from the excellent range on display.

Emily Floeser
I needed my lenses updated and thinned. I was able to easily post my frames to Specscart and had them back with new lenses within a week or so. Quick and easy! I'll probably use them again in the future.

Cloud9 SLRiosH
Amazing service and quick delivery! Definitely be ordering again once I've got my prescription sorted, super happy with my new glasses. Even came with the tools for maintenance and cleanliness!

Tim Ferris
Excellent service, fast and very very good price. Im thrilled with my new glasses, I can't believe it was all done online, way better than the high street big stores. THANK YOU

Aisling Cassidy
So impressed with the servicing and how quick I recover my glasses. Honestly will be ordering all my glasses from here

Miko Coffey
SO FAST! Got my free home trial frames in less than 24 hours, and my prescription sunglasses in 48 hours. Great price, excellent service, and great freebies in the box with my glasses (cleaning solution and mini screwdriver keyring). Fantastic service all around.

Craig Sullivan
First class service. Every single member of the staff that dealt with me was well-informed, polite and helpful. I shan't be using anywhere else again!

Marius Binkulis
Very helpful staff extremely friendly Julie made me feel at ease. Very pleased to be under your care again . Very good service. Good value and quicker service then anothers opticians. Thank you

Betty Vickers
Visiting your Walkden surgery was a pleasure. Excellent service & help with excellent choice of specs. Very prompt order reasonable prices and delivery. Will recommend and certainly visit again in the future.

Natalia Seweryn
FANTASTIC SERVICE! Swift, professional, great quality and with no hidden 'surprises', oh I forgot to mention that Specscart is probably one of the cheapest if not the cheapest on the market. 100% recommended!

Sue Rourke
Fantastic service in shop when I purchased my glasses 12 months ago. I also had need to contact them whilst we were all in lockdown as I lost a lense, probably in a freezer whilst shopping and I was very grateful to specstart as this was sorted by renewing lenses and all by post.. Thankyou very much specstart.

Marco Covelli
I didn't spend a fortune on my glasses but I was treated like I did. The turn around was amazing, I ordered on the Friday afternoon and received them on Tuesday morning and that was with a prescription. For the price I paid the glasses are of great quality. Will be definitely ordering more pairs.
J Albone
Amazing ... quick dispatch &delivery , confirmed at each step of the process... saved my driving holiday :) fab range of specs!! Will be back 100% great service all round ... well done!!!

Athena Nathalia
Best customer service and a very quick turn around. High quality glasses with reasonable price and a perk of home trials. I would highly recommend Specscart!

Michaela
I would just like to say that Specscart is a fab company! I discovered them a year ago and have purchased glasses from them twice now, they've got such a wide variety to choose from and have a brill customer service team! Will definitely be purchasing from them in years to come! :)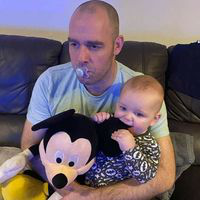 Chris Bean
Absolutely quality service.. quick.. perfect vision.. and really high quality frames. Will never go to (a high street optician not to be named) ever again.. just get your prescription and order online. I will never look back.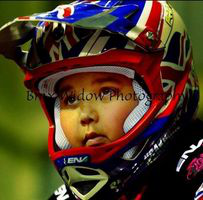 Rod Ilangakoonge
Great customer service from Halina via email. Glasses are amazing, mega thin lenses and completed quickly. Brilliant.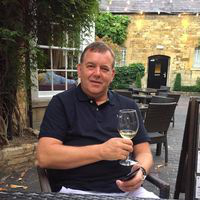 Derek Heath
Brilliant service !! got an eye test on a Sunday ! I can collect my new glasses ,next day ,, Monday ! Carnt say better that that thx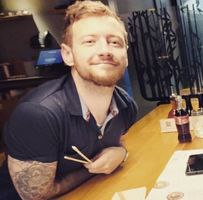 Oliver Collins
Fantastic service from start to finish. My prescription is stronger than most and needed some changes, they were in touch with me instantly even with it being the weekend. Glasses were despatched and delivered less than 48rs from ordering online. Fantastic product and vision is perfect. 5*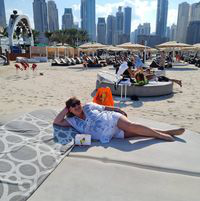 Jacqueline Caldwell
wow! prescription sunglasses delivered within 1 week of order, amazing quality and the price!!! under £45 and they feel alot more expensive than than. lovely touch also with the screwdriver keyring and glasses cleaner. Cant reccomend highly enough. will certainly but from them again.
AWARDS.
FOLLOWERS. REWARDS.
Our work speaks for itself ‐ Specscart has been awarded first prize in Venture Further 2018 Business Category. We are constantly working to innovate new ways and technology to become UK's leading Eye Care provider.