Free Shipping & 24 Hr Dispatch. Even On Weekends!
What do customers say about us?
From eyewear quality to innovative services, there's a lot to say about us! Read on and find out for yourself!
Our customers mean everything to us, and seeing you happy makes us happy. From affordable frames to Home Try-On and 1-Day Delivery, we make sure to deliver the best online eyewear experience, and we do it all for you!
The quality of glasses
Best in class materials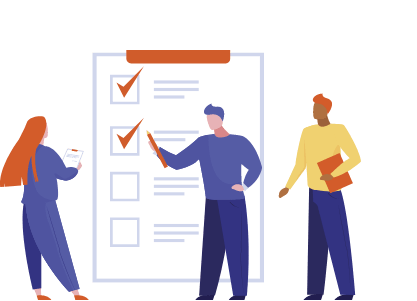 From custom-designed cellulose acetate to ultra-lightweight titanium, we use nothing but premium materials for our frames.
Order Now
Product Quality Reviews (4)
---

Very impressed with the quality and price of the glasses offered. Really easy to chose frames and order with fast delivery. The 180 degree viewing tool on the website is excellent. Customer service is amazing. Forget the high street shops, specscart is much better. Would highly recommend!
Read More
---

Order placed and dispatched on the same day, and delivered the next day! Amazing service! I ordered some blue light glasses to help me while working at home, and I love them. The quality and look of them is amazing. Will definitely be buying more soon so I can keep changing my look
Read More
---

Just collected two further pairs of glasses from the Bury shop, yet again a fantastic service by excellent professional staff, all made on the premises within 48 hours at unbelievable prices, best quality and price in Bury. Excellent.
Read More
---

Really impressed with the quality and quickness of this firm. The only thing I would say is that the delivery status was not correct. I was working on a deadline as was flying away and the glasses came next day but the delivery status still hadn't said delivered. I was worried that I wasnt going to get them on time. But I did within 24 hrs so was well satisfied. Thank you.
Read More
---
See All
Try at Home 2.0
Shop online, try offline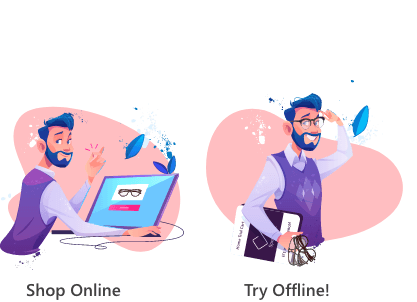 Our Home Try-On program allows you to try 4 frames for seven days—all for free.
There are also 3 new lenses and laser light included!
Try Now
Home Trial Reviews (4)
---

SO FAST! Got my free home trial frames in less than 24 hours, and my prescription sunglasses in 48 hours. Great price, excellent service, and great freebies in the box with my glasses (cleaning solution and mini screwdriver keyring). Fantastic service all around. Strongly recommended.
Read More
---

I used the online service to try on 4 pairs at home and I purchased from the selection. The whole process was smooth and easy. The blue light filter was good value and worth buying as an extra as I am on the computer a lot. The whole website experience is truly user friendly and the product categories are easy to browse through.
Read More
---
I started off by ordering the home try on service which was great - it came super quickly and had everything you would need within it. I found some frames that I really liked and placed an order. Specscart then got in touch and explained to me that thinner lenses would better suit my prescription, and asked for further details before making the glasses to ensure that they were correct. This would mean the delivery would take between 5-8 days but it ended up coming much faster - approx. 3-4 days I think. Overall awesome service and would highly recommend! I did notice the glasses were a bit blurry when they turned up but it turns out Specsavers gave me the wrong prescription so they're fixing them for me!
Read More
---
"I never ever leave reviews but I am so happy with the service and the products! Il be honest I tried glasses direct but honestly their glasses was more expensive and no where near as much choice I was amazed when I ordered the home trial they come in great packaging with 4 pairs of your choice and 3 individual lenses the anti glare digital glare and the sun lenses and a blue torch so you can trial which one u prefer if your not sure what type on lense to buy this really worked well for me as I wasn't sure which one to use this helped me decide too :) I new within 10 mins which glasses I liked by trying them on so went online ordered them also got 10% off and ordered on the Sunday evening and was at my door by Tuesday afternoon!
If your concerned about having to adjust the arms you can actually adjust them yourself with their quick video online with a hair dryer and a bowel of water, luckily mine didn't even need adjusting which I was surprised about as I have always to to adjust every pair I've had at the optitions I've told my friends and family how u can adjust with having to go to an optitions and they was pleasantly surprised too I've convinced them to use the website next time they need new glasses Your prescription can simply be uploaded if you have it and they just simply go by what info is applied on there
Out of all 11/10
Hope this helps you won't regret it, I definitely will be using this website form now on :) this website needs to be advertised more"
Read More
---
See All
Fastest Delivery
24hr dispatch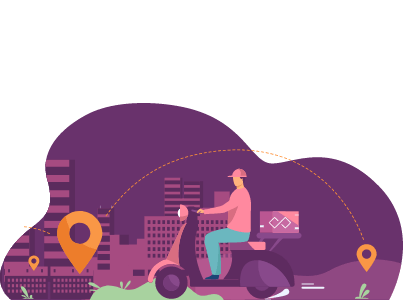 With our direct to customer model and express shipping, we deliver most frames to customers the very next day.
Order Now
Shipping Reviews (4)
---

"Amazing ... quick dispatch & delivery, confirmed at each step of the process... saved my driving holiday :) fab range of specs!! Will be back 100% great service all round ... well done!!!"
Read More
---

I can honestly say I was really impressed with every aspect of service from Specscart. Great design frames ( now I have a new favourite ) quick delivery, quality product, easy to use website! I wish this company every success, would definitely recommend you get your next glasses from Specscart. I like my new glasses so much I'm thinking of getting another pair!
Read More
---

Received a pair of beautiful, sturdy and stylish glasses which feel wonderful and well-made, complete with a beautiful presentation box that includes a spectacle care spray, minimalist design glasses case and even a nifty screwdriver keyring for when the glasses get loose. Words cannot express how impressed I am not only with the glasses, but the customer service online and over the phone when I accidentally ordered too thick lenses for the frame. Instantly a repeat customer. Never have I been so impressed by such speedy delivery and beautiful packaging of a product where I felt the need to call them and congratulate them on their excellent work. Thank you for my sexy new look Specscart.
Read More
---

Superfast delivery service, outstanding quality specs, both originals and reglazed frames. I have no problems at all with my near and distance vision lenses and the blue light blocking tech is spot on. The custom handling experience is exceptional, and I will be using this company again, highly recommend them, you won't be disappointed.
Read More
---
See All
Customer Service
Easy, simple and straightforward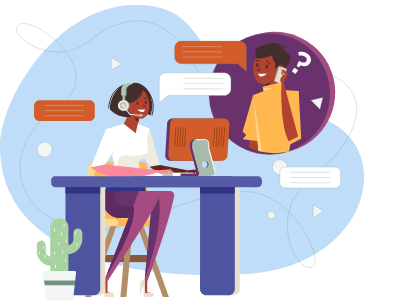 We pride ourselves on out-of-this-world customer service. Our philosophy: Put customers first and leave them feeling fantastic.
Shop Now
Customer Service Reviews (4)
---

Excellent service, excellent quality, super prices. Picked up specs today and yes impressed, great prices as well.Can't fault.well done Specsart! Thanks.
Read More
---
FANTASTIC SERVICE! Swift, professional, great quality and with no hidden 'surprises', oh I forgot to mention that Specscart is probably one of the cheapest if not the cheapest on the market. 100% recommended!
Read More
---

From start to finish the service received was exceptional. My eye test was arranged and I was put at ease as this was my first trip out since shielding for a year. There were many different styles of glasses to choose from and my glasses arrived less than a week from my eye test. The quality of the glasses are excellent and I would have no hesitation in recommending them to my friends and family and I might even go back for some sunglasses. Thank you Janet.
Read More
---

Very professional excellent service. Received glasses next day. Prices are very competitive. Will recommend 100% to everyone
Read More
---
See All
Retail Store
Up, close and personal!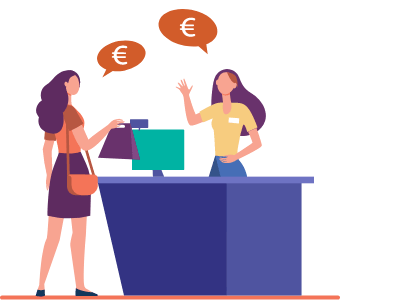 We've 3 retail stores in Manchester with a great staff who'll guide you in purchasing new frames. More stores coming up soon!
Stores Near You
Retail Store Reviews (4)
---

Very helpful staff extremely friendly Julie made me feel at ease. Very pleased to be under your care again . Very good service. Good value and quicker service then anothers opticians. Thank you
Read More
---

Best Opticians I've been to. Thorough eye test, got funky new glasses and have just had a pair reglazed. All the staff here are amazing, and Gemma was super helpful in finding me the right pair of glasses and helping me out with my second pair. Superfast in getting my glasses made up, ready for picking up. Lovely touch with the lens cleaner and accessories also with each pair. Won't be using any other Opticians again, now I've found Specscart. Brilliant Company!
Read More
---

I went to the Walkden branch for a eye test and I can honestly say the customer service was amazing. The lady with short hair on the front was so helpful - she went out of her way ringing round different stores to get the glasses I wanted! Also the service was really fast - I got my glasses within a few days. Definitely recommend and I will definitely be going back! Thank you!
Read More
---

Every member of the team is so friendly, helpful and kind. Thank you all for your help, would 100% recommend Specscart to anyone who asked. Thank you to Gemma and the team for always keeping in touch, you guys are honestly 10/10 !!!
Read More
---
See All