1 Week Free Home Trial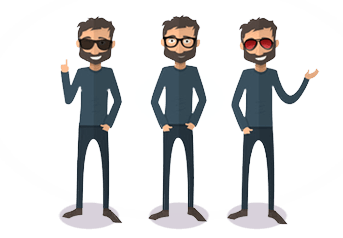 Shop Online Try Offline
If you're confused about which frame to buy, you can pick out a selection of maximum 4 frames to try at home using our free try at home glasses service. You've got 7 days to take them for a spin and decide which one(s) to buy. Don't forget, shipping is free both ways!
Pick up to 4 frames and we'll mail them to you for free. Try them out for 7 days and see which ones you like the most.
After choosing your favourite(s)? Buy online anytime or call us and we'll send you a fresh pair with your provided prescription.
Return your try at home frames once your 7 days are up, by simply placing your box in the post with the prepaid returns label.
All Done! Your new glasses are on their way or waiting for you!
30-day Money Back Guarantee