Free Shipping & 24 Hr Dispatch. Even On Weekends!
Large Sunglasses For Men And Women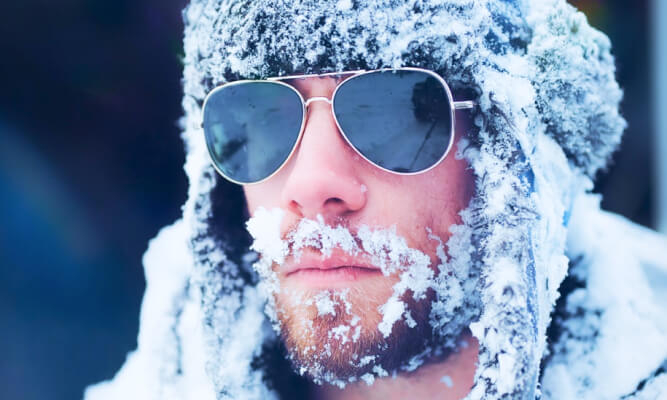 Oversized Sunnies For Men: Your Charm Enhanced
The classic aviators get induced with fun when complemented with oversized frames. In the case of geometric shades, it is as if they were meant to be oversized. Having a pair of aviator sunglasses with multiple tints adds a classy feel to your wardrobe. And then comes oversized variants of the sharp square sunglasses with their suave and urbane appeal. We have got them all in our collection of oversized sunglasses in UK for men.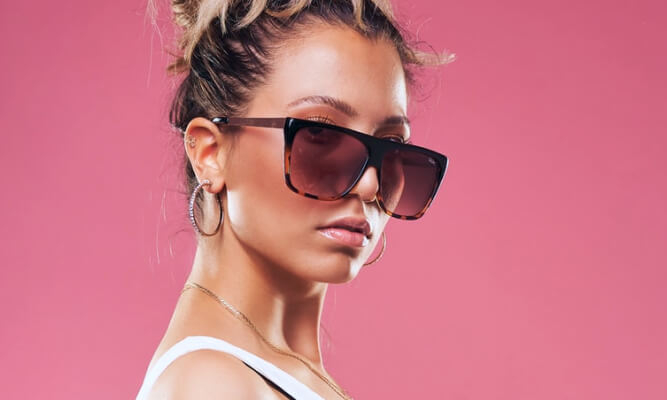 Oversized Sunnies For Women: Overloaded With Elegance
After Audrey Hepburn's iconic look with the big sunglasses in "Breakfast at Tiffany's", these styles became a rage among women as they tried to emulate her look. Buy big sunglasses for women from our distinctive collection, which is fine-tuned with the latest trends. From the sassy angularity of cat-eye oversized sunnies for women to the classic aviator sunglasses, these big shades for ladies will impart all the flair that you deserve.
Stylish Big Size Sunglasses
Nothing complex here, just simple stuff with more or less symmetrical sides and sharp angles. Oversized square sunglasses are one of the hottest trends today. Whether you plan to just relax by the poolside or bask at the beach, these pairs will live up to all your moods and occasions. Order oversized square sunglasses from us to bring an end to your search for an ideal outdoor eyewear.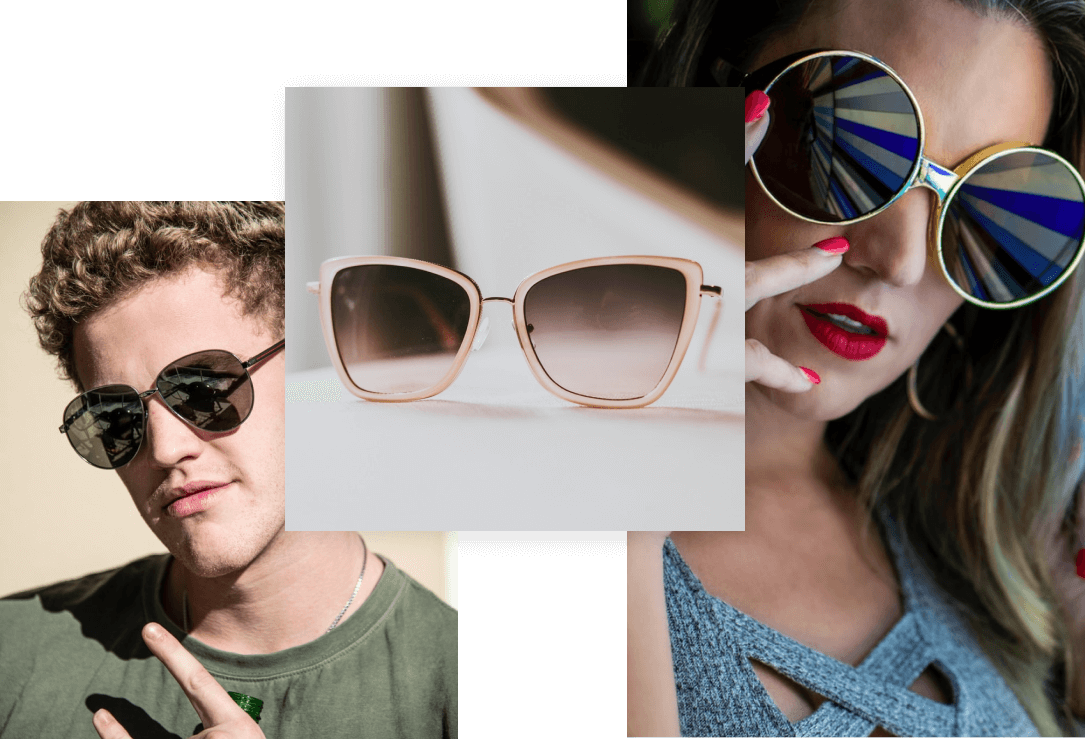 Huge Designer Sunglasses: Every Persona's Pair
Looking for a pair of sunnies that can accompany you from the lofty mountains to the sea-level beaches? Our creatively crafted oversized designer sunglasses collection will certainly exceed your expectations. From retro-leaning oversized round sunglasses to crisp oversized wayfarers, to ultra-modern oversized geometric frames, order oversized designer sunglasses online to tackle hot sunny conditions with a cool style.
Large Sunglasses: The Beauties of the 70's
The 70s have been one of the iconic years in the fashion and film industry. The oversized 70s sunglasses have always caught the attention. Whether it was oversized cat-eye sunglasses or the oversized aviator sunglasses, they have always been the star of the show. Create your vintage look with our oversized 70s sunglasses. Our sunglasses are made with acetate, and metals that give them a perfect finish.
An ideal recreation of the 70's look with a pair of large frame sunglasses for women makes them exclusive fashion of the 21st century. The 70s have been the era of oversized sunglasses, while the 90s were the era of tiny sunglasses. But the 21st century demands both. Large sunglasses with casuals are the most comfortable attire for all. Whether they are oversized black sunglasses or oversized square sunglasses, they make things easy. Gear up for your most comfortable look with a pair of massive sunglasses.
Oversize Pairs For Every Face Shape
Oversized sunglasses are perfect as long as it suits your personality and comfort. Any face shape can flaunt their look with these big sunnies. It's just a matter of choosing the right pair for your face that makes you stand out among all. The sunnies have a way of centering the eyes and making your features appear well-proportioned.
Cat-eyes and square sunglasses work the best for a heart face shape, whereas one having an oval or oblong face shape can go for any pair, including the aviators. A round face person can flaunt rectangular and square frames to bring out softened angular features of the face. Round and oval sunglasses are best suited for square-faced people. You can choose your favourites from Specscart for a sassy and classy look.
Why Buy Large Sunglasses From Specscart?
Oversized designer sunglasses come in various shapes and sizes. The right pair of oversized sunglasses makes a person stand out and also helps them to protect their face from the UV rays of the sun.
Specscart offers free protective coatings, 100% UV protective lens with UV400 and free shipping on every order. Specscart offers premium quality sunglasses with exclusive styles that range from the cat-eye sunglasses to the big round sunglasses, making it the reason to choose over other brands.
FAQs About Oversized Sunglasses
What are oversized sunglasses?
Oversized sunglasses are, as the term suggests too-big-for-your-face sunglasses that have been in the trends for quite some time now. They help you avoid the damaging UV rays to a greater extent while also bringing a fashion-forward look.
Who can wear oversized sunglasses?
Anyone can wear oversized sunglasses. All you need to ensure is that the frame doesn't touch your cheeks when you smile, they don't show your eyebrows through the lenses, and aren't too heavy for you to handle.
Where to buy oversized sunglasses?
If you are interested in oversized sunglasses of admirable quality along with polarised lenses that protect you from UVA and UVB light, then Specscart will be the right place for you. In fact, any frames you order come with anti-glare, anti-UV, scratch-resistant and impact-resistant coatings.
How long will the dispatch process take?
Does the shipping of oversized sunglasses cost anything?
Not at all! Whatever you order at Specscart is always shipped free of cost.
Why do people wear oversized sunglasses?
Oversized sunglasses have always been a fashion statement for people, be it men or women. Moreover, the large sunglasses provide more protection from the UV rays of the sun. But do make sure to wear the right size of the oversized sunglasses.
Are oversized sunglasses out of style?
The oversized sunglasses are not out of style. Infact, the 70's beauties are making a fashion statement in the modern era.
What face shape for oversized sunglasses?
The oversized sunglasses look good on every face shape and size. Just make sure to choose the right, comfortable and secured pair that enhances your look.