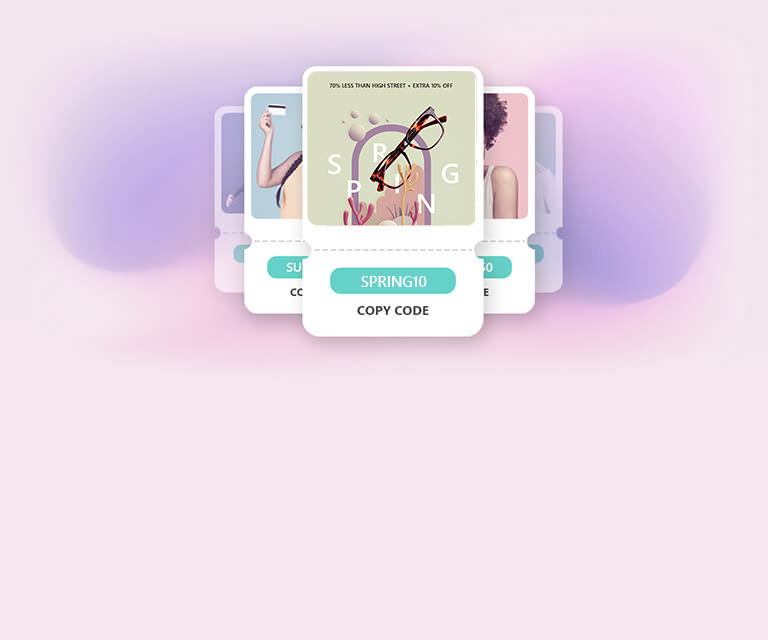 Specscart Promo Codes
The closest thing to a Free Lunch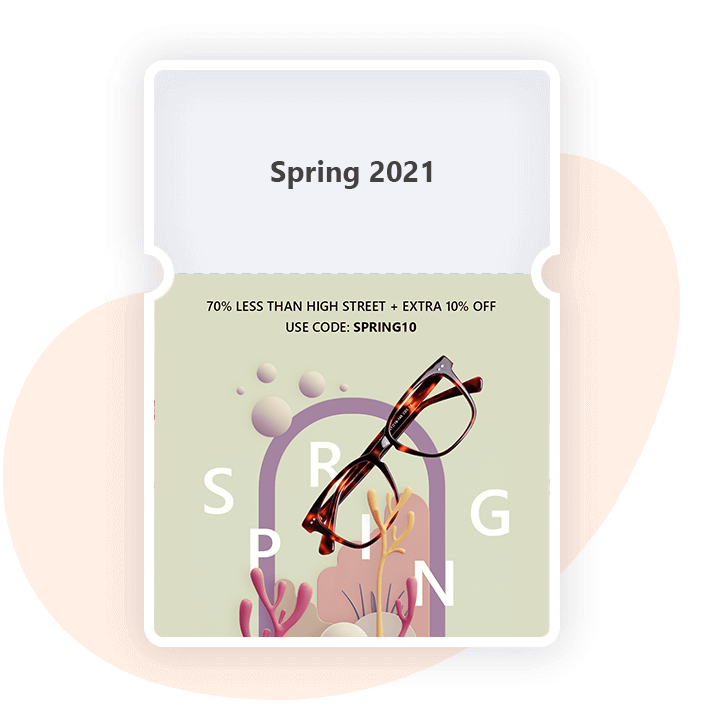 Celebrate Spring 2021 with 10% Discount
New season calls for new frames! Especially when the lockdown restrictions are being eased and Spring season is fully blooming. People are raring to go out with new accessories and looking for offers on boots, glasses, etc. Even if you're planning to stay home for a long time, new glasses will be perfect for your Work From Home look. And your search for a Spring deal on eyewear ends here! Get 10% off on glasses and sunglasses by using the code Spring10. That's in addition to our low cost glasses range, which costs 70% less than high street!
---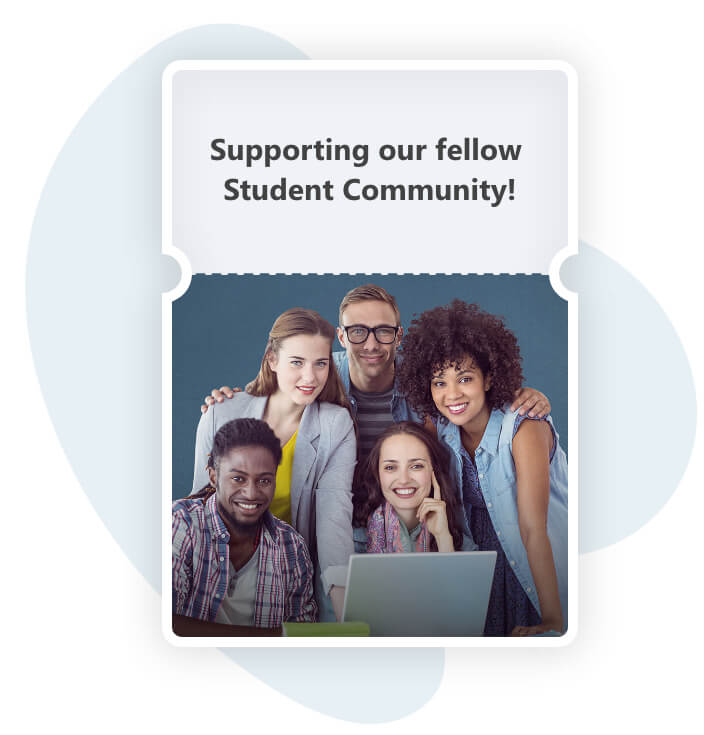 Free Protective Coatings
Necessity - Why not Complementary?
We know the struggle is real when you have to live your best life on a student budget! We want to make it easier for you to wear trendy eyewear while keeping your eyes protected. Why should anti-reflective coatings cost a bomb? That's why we have made all necessary coatings complementary, including anti-scratch, anti-UV and anti-glare coating for computer use.
---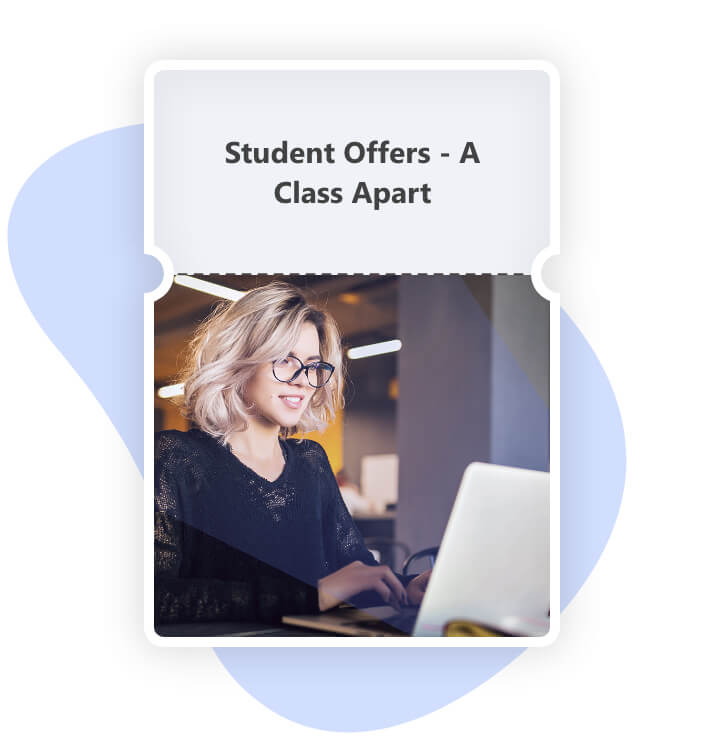 £5 Discount On X-Blue Lenses
Spending too much time in front of a screen? We've decided to support our fellow students with a £5 off promo code!
X-blue lens technology is specifically designed to block the harmful blue light emitted from digital screens. They'll act as your allies while you spend hours working on dissertations and course work (and watching Netflix!) With this special student discount, we want to make anti-blue light lenses much more accessible. Can't say no to this offer!
---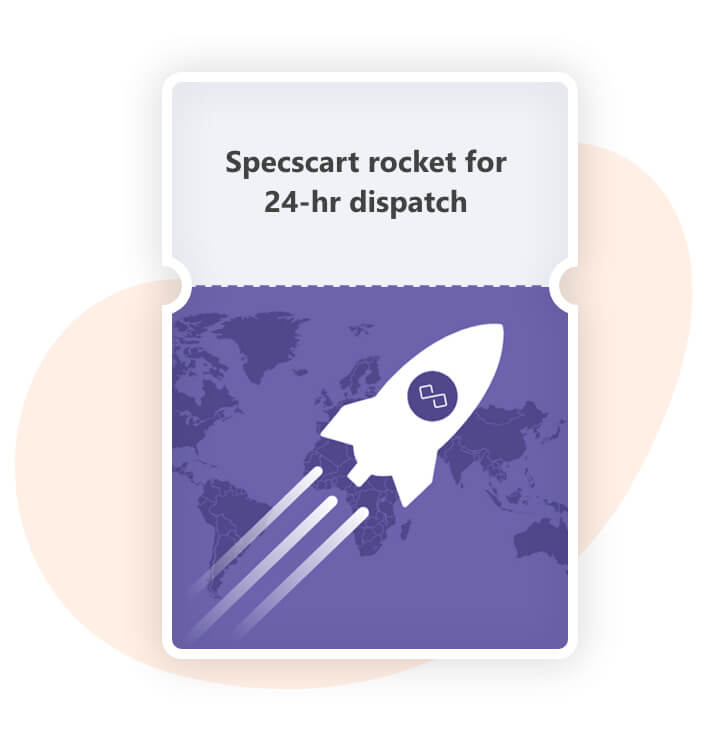 Specscart Rocket
Need glasses immediately? Our founder broke his last pair of glasses during University exams - and that was the inspiration behind launching Specscart Rocket to produce glasses at a lightning fast speed.
Almost all of our orders are dispatched between 24-48 hrs depending on your lens type & prescription - making it one of the fastest deliveries in the UK. This 24-hr dispatch has been made possible by leaving out all middlemen and manufacturing in-house.
---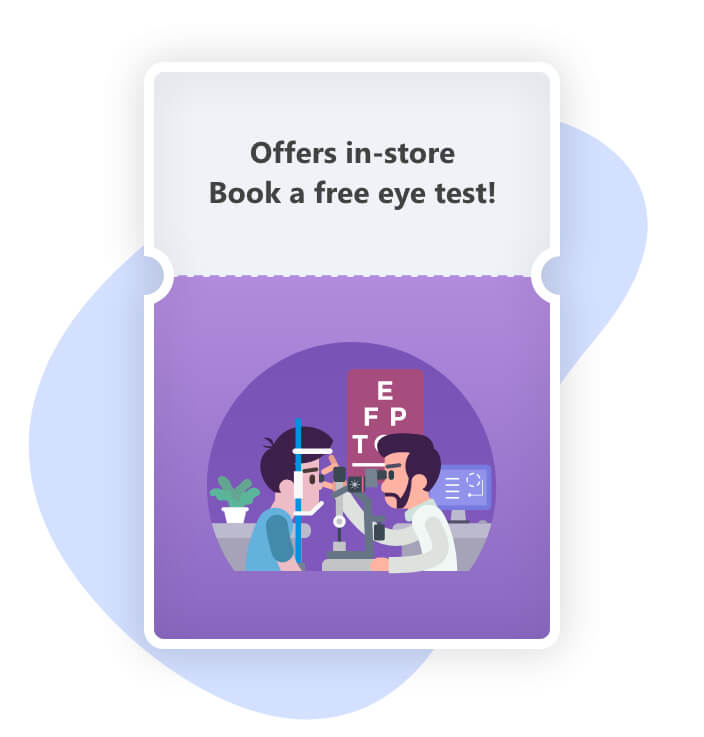 Free Eye Test
We offer free eye tests for everyone at our stores.
You can either book an NHS free eye test or a private one. Since the cost of an eye test at some stores are too high, we're offering even private eye tests for free. Each comprehensive test takes around 30 minutes to complete. So what're you waiting for, book a free eye test at Specscart today!
---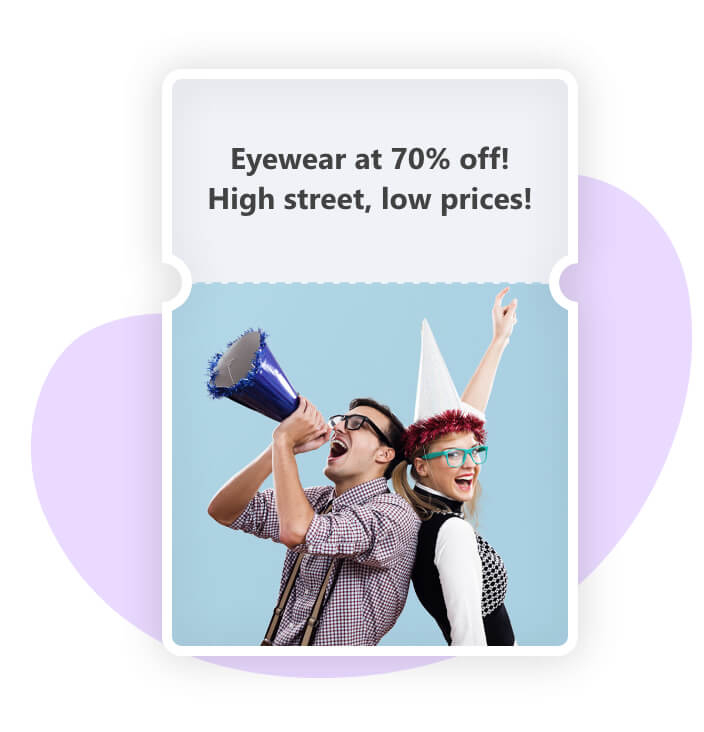 Eyewear At 70% Off
Put your best face forward, on a budget!
Why should buying designer eyewear cost an arm and leg? By designing and manufacturing our own eyewear in-house, we've perfected the model of providing discounted sunglasses and glasses. Your search for the best sunglasses offers and glasses deals ends here! And you don't even need any promo code or sunglasses coupon, our affordable range of frames already come at 70% off!
How To Use A Promo Code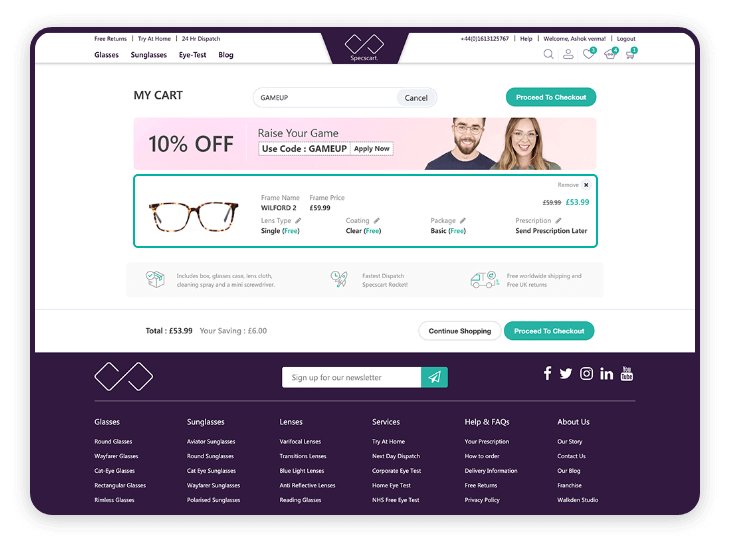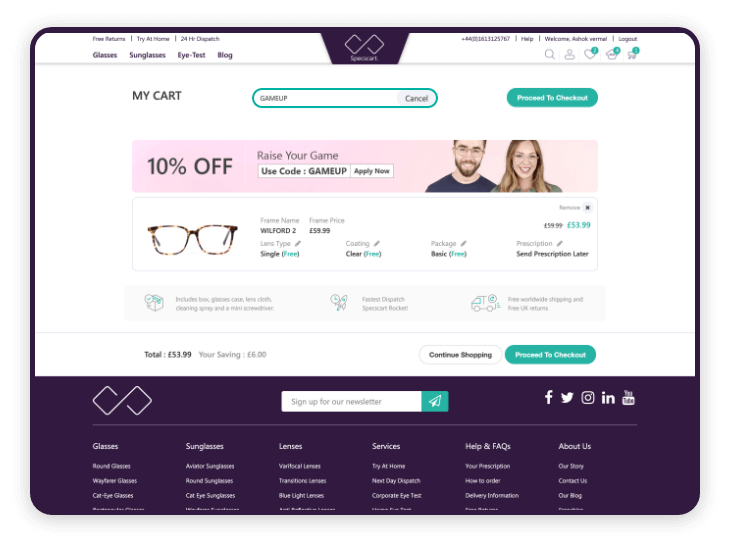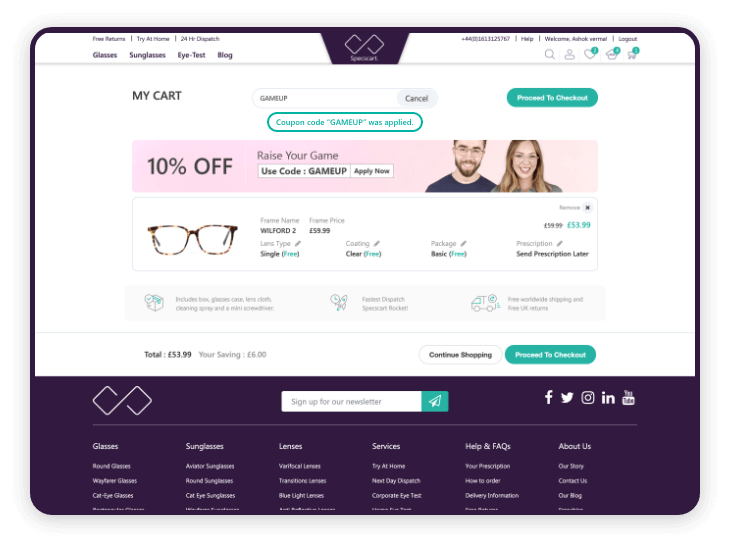 Add your favourite frames to the cart
Enter the promo code in the given bar and hit enter
Your discount code should now apply if it fulfils the T&C
Add your favourite frames to the cart
Enter the promo code in the given bar and hit enter
Your discount code should now apply if it fulfils the T&C