Free Shipping & 24 Hr Dispatch. Even On Weekends!
Innovation Forum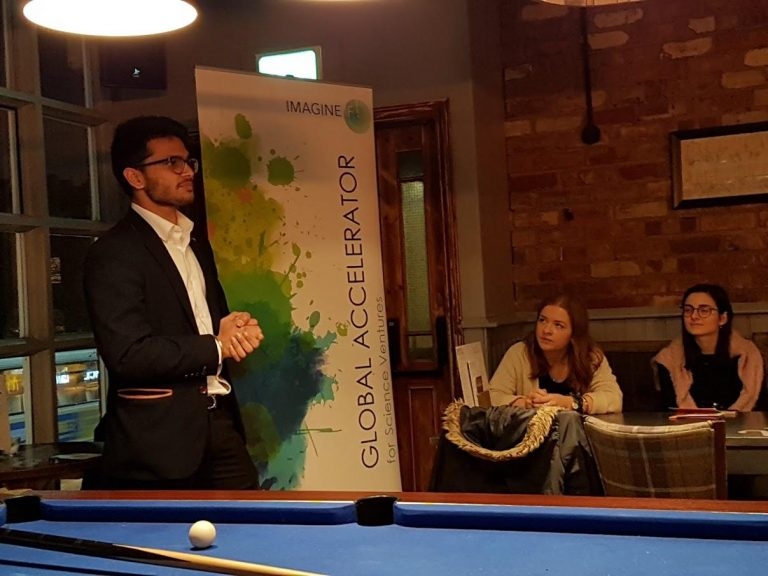 → Read the full article here
On 15th March 2018, the Innovation Forum Manchester held a second edition of "Pitch in a Pub". More than 35 young innovators gathered in the cosy pub Turing Tap, to listen, learn and discuss the innovative ideas of young entrepreneurs.
Specscart's Mission Explained
In this edition, our special guests were: Siddharth Sethi, Specscart and Sonia Houghton, Cryosphere Services Ltd.
Siddharth explained to the audience the aim of his new-age startup: selling trendy eye-wear at revolutionary prices. Specscart's mission is to change how we look at eye-wear; from being just an instrument of sight correction to a fashionable accessory. This Interesting talk was followed by provocative questions. The audience wondered who would be the end-user of this trendy accessory and what his vision was on expanding the market.
The event was followed by a hot discussion between young and experienced entrepreneurs, academics, students and professionals about the future of science and innovation, how to set up a business, and how to commercialise products. There was interesting networking about marrying science and business and all of this, in a relaxed atmosphere!
The Innovation Forum Manchester would like to thank: our speakers for sharing their innovative talks and ideas; our guests who created a friendly atmosphere; and all the sponsors and partners of Innovation Forum Manchester.