A Retro Touch
With frames fully covering the eyes, oversized glasses give a retro touch to your look. In modern times, they are perfect for a geeky cool look.
Practical and fashionable
Oversized glasses are as practical as they're stylish. They're very comfortable to wear and sit well on your nose.
How To Style Oversized Glasses
Oversized eyeglasses can be used to create a fun fashion statement with any outfit. Men can pair oversized glasses frames with a cardigan for a casual funky look. Women can go for cat eye oversized glasses with a dress to channel their inner Audrey Hepburn. In whatever shape, large glasses are the trend of the season and can be worn in any way!.
How To Style Oversized Glasses
Oversized Eyeglass Frames Can Be Used To Make A Fun Fashion Statement In Every Season. Pair Oversized Sunglasses With A Floral-Patterned Sundress For A Casual Summer Look. Wear Cat-Eye Frames With A Little Black Dress To Channel Your Inner Audrey Hepburn, Or Style Aviators With A Well-Fitting Turtleneck Or Blazer For A Polished Autumn Or Wintertime Look.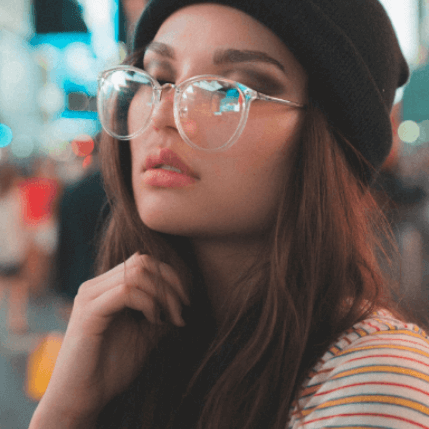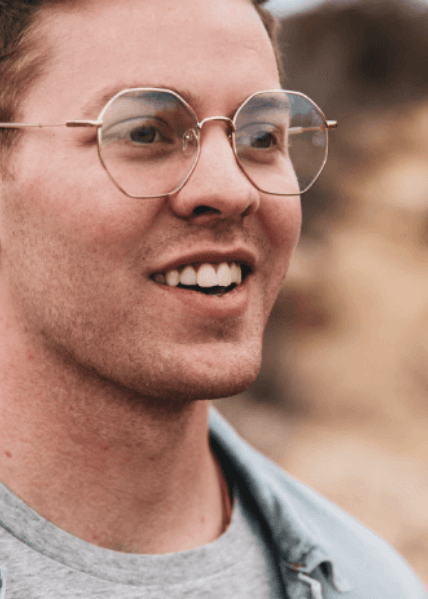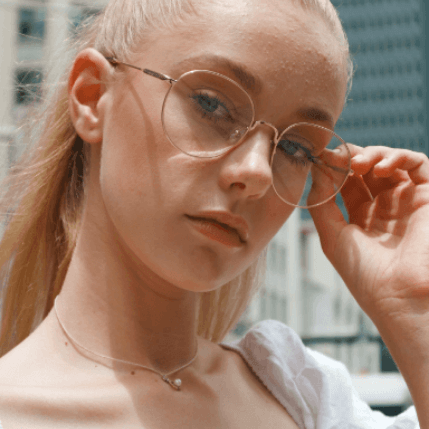 For Men And Women Both
As with all things related to fashion, eyewear trends also keep incorporating retro or vintage styles. Perhaps it is nostalgia that makes people want to go back to simpler times, or the styles of yesteryears are completely unmatched even today - whatever the reason, they are making a huge comeback. One such trend is oversized glasses, which were immensely popular in the 70s. Think of large black glasses in movies and shows of that time. Gradually, newer styles made their way and these large frames started being thought of as too "nerdy". But well, the very same large glasses are in demand these days for a "geek chic" look. In fact, it sets apart your look from the regular rectangular frames. It gives a certain celebrity-like look, and can be incredibly fashionable.
Times have changed, glasses are more than just an optical instrument, they are an important fashion accessory for people. That is why even people without a prescription are going for oversized frames. Retro aesthetics have merged with modern trends to create stylish frames - for example clear oversized prescription glasses.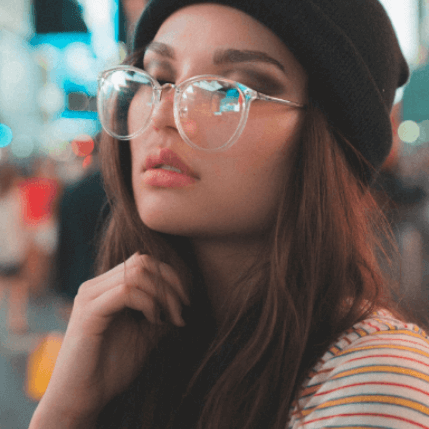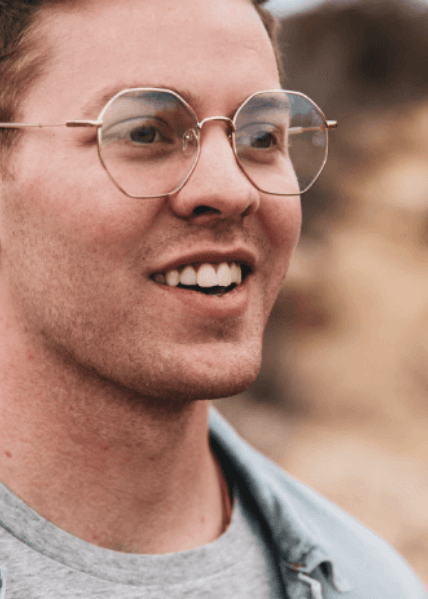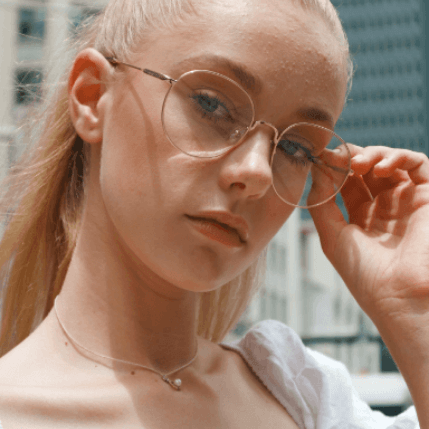 But What Exactly Are Oversized Glasses?
As the name suggests, these are pretty big glasses. But contrary to popular belief, you don't need to get extra large glasses frames to hop on the oversized trend. At Specscart, our range includes slightly larger than usual frames that you can wear in your everyday life. You don't have to get one of those extremely large ones that only look good on magazine covers. A helpful rule of thumb is to get frames that just fall short of covering your eyebrows, and sit above your cheekbones without touching them. Women can go for a slightly larger frame than this as well.
Let Us Look At The Various Shapes Of Oversized Glasses.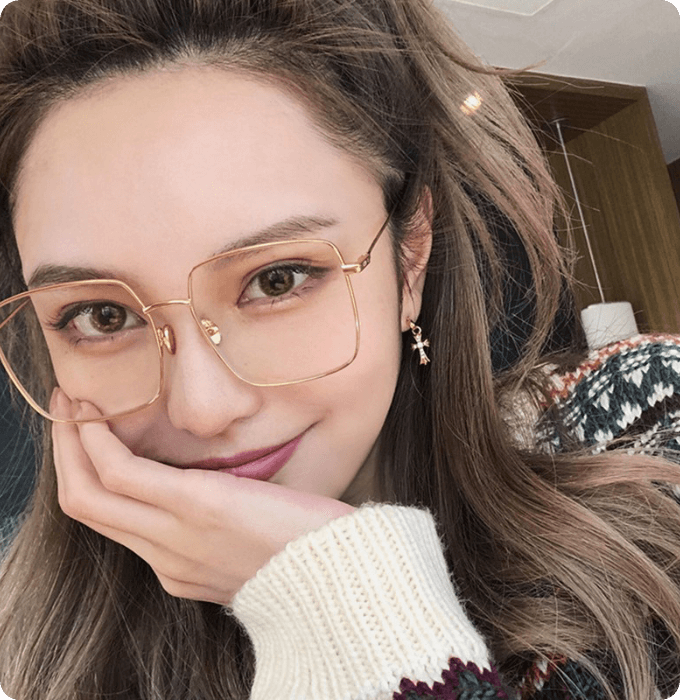 Square Oversized Glasses
The most common of the lot! They immediately bring back memories of chunky retro glasses. But modern oversized frames are available in a thin frame as well. And apart from the classic black colour, you can choose from different shades like blue and brown. One of the most popular colours include the tortoiseshell print, which gives a very sophisticated and elegant look. Pair them with a sit and you're all set for that business meeting. Square oversized glasses particularly suit people with a round or oval face shape, as the sharp edges of the frame help balance the features.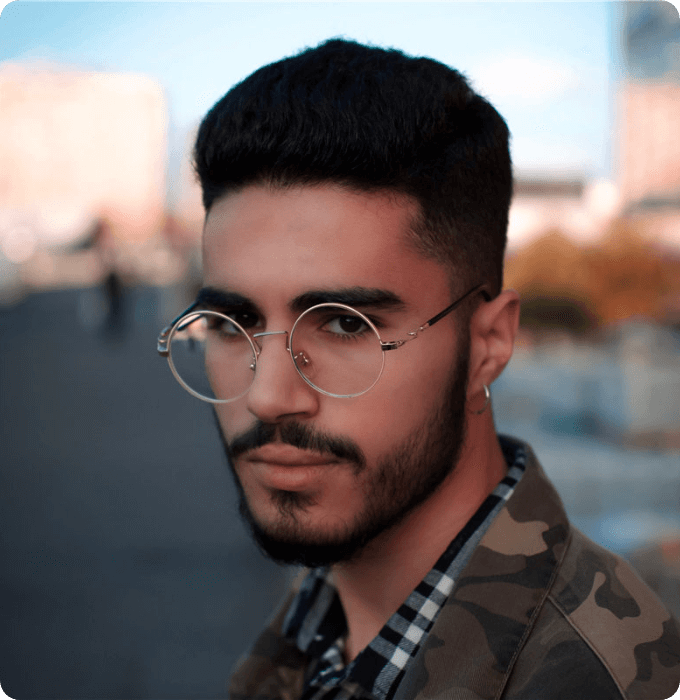 Oversized Circle Glasses
Conversely, round glasses particularly suit people with square face shapes, as they help soften the sharp and angular features. Oversized round glasses give a very trendy and creative vibe, so they'll be perfect in an industry like design or communications. Apart from a perfect round, you can also go for subtle shapes which are a mix of circle and round. They are also popular in both acetate and metal. Metal round glasses (such as in titanium) look a bit more formal, although that depends on your overall attire. They also give a very Steve Jobs-like vibe. Oversized round tortoiseshell glasses are popular in new colours like blue, apart from the regular warm shades like honey brown and yellow.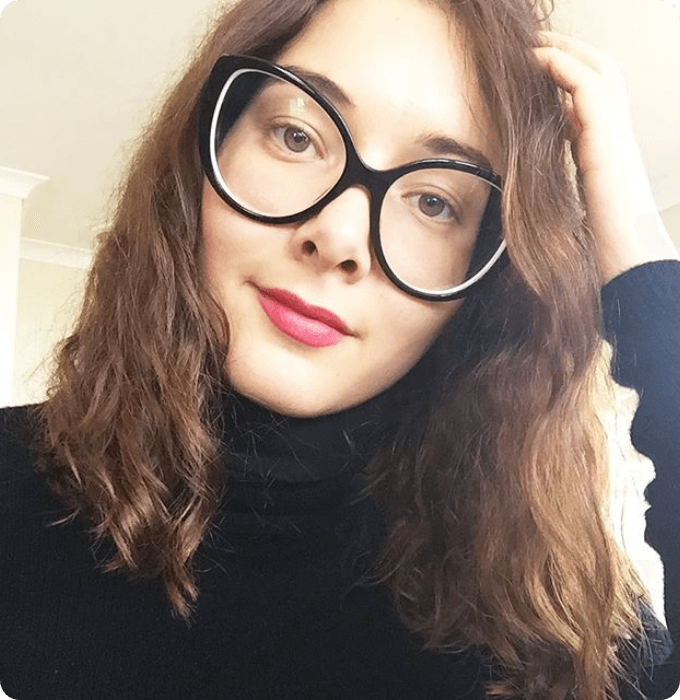 Oversized Cateye Glasses
A favourite among the ladies! This is quite a bold, sassy look which will set you apart from the crowd. While these glasses used to be called "librarian glasses" in the past, they are now popular among ladies from all walks of life. Afterall, the librarian can be really sassy! Women's oversized glasses frames are perfect for a power look, so wear them with formals for the best effect.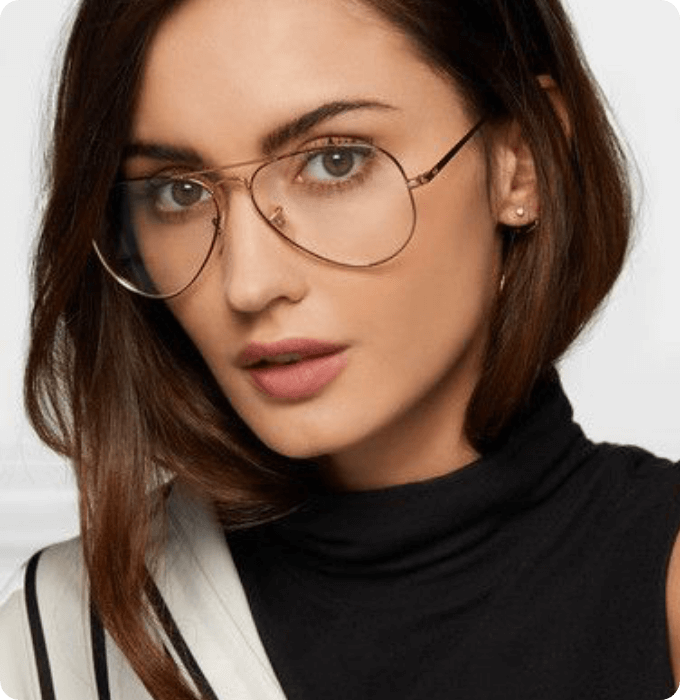 Aviator Oversized Glasses
Aviators are bigger than usual frames by design, particularly the classic teardrop shape. They look great not just as sunglasses, but as prescription and non-prescription glasses as well. Modern aviators are popular in acetate as well, which gives them a trendy look. Apart from that, there are various particular shapes and colours to choose from.
Tips To Buy Oversized Glasses
As mentioned above, oversized doesn't have to mean extra large eyeglasses. Here are a few tips to get the perfect size.
01
Make sure your oversized glasses frames don't cover your eyebrows fully. They also shouldn't touch your cheekbones. Do the smile test - even while grinning widely they shouldn't touch your cheekbones.
02
They should not be wider than your face (apart from cat eye frames, in which the upswept part of the frames sometimes exceed the face width)
03
The arms should rest comfortably over the ears
Apart from these factors, make sure you feel comfortable in oversized glasses, because nothing else is more important.