Free Shipping & 24 Hr Dispatch. Even On Weekends!

Free Fully Loaded Lenses

Anti-UV

Anti-Glare

Scratch Resistant

Impact Resistant

All inclusive
Marble Glasses
The Design of Excellence
Your Wardrobe Needs

Free Fully Loaded Lenses

Anti-UV

Anti-Glare

Scratch Resistant

Impact Resistant

All inclusive
Marble eyeglasses are the latest trendy fashion and can set you apart from the crowd. Gone are the days of monotonous old-fashionable glasses. Eyeglasses are now everyone's style and vogue statement. People generally recognise you with your face, so the eyewear you choose becomes your identity. The right pair of eyeglasses can help you look charming, high-class, aesthetic, and style-freak.

Designer eyewear is a must-have part of any fashion-lover's closet. No wonder marble eyeglasses trends are so popular amongst men and women. You can wear prescription pairs, reading glasses or even non-prescribed eyeglasses aka fake glasses to revamp your look and add a refreshing zeal.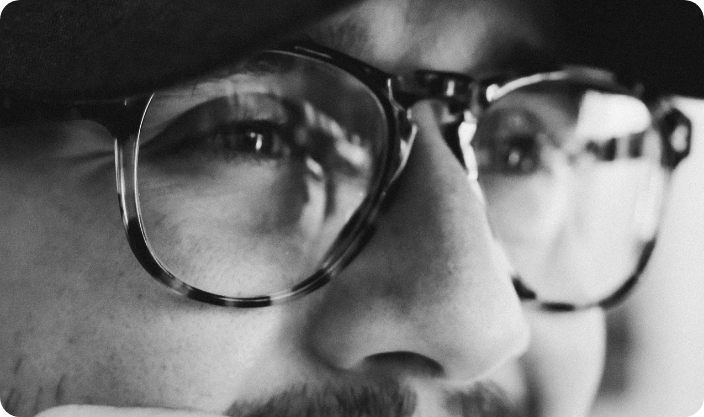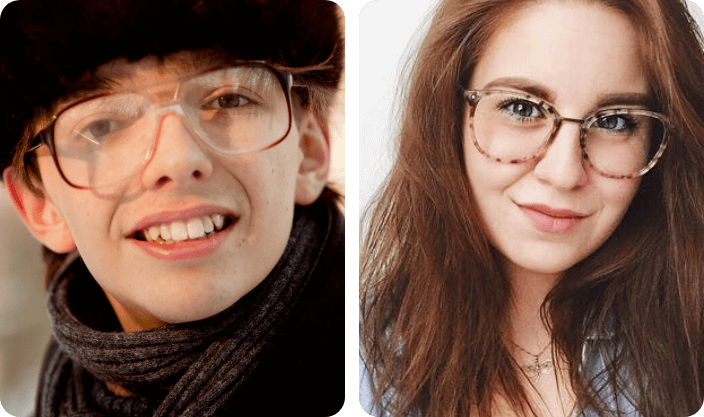 What do your eyeglasses say about you?
There is a current shift in trends where eyeglasses are a must-have fashion accessory. Eyeglasses can help you to see the real you and will create the image you want. The significant key for this is that you have to choose the right eyeglasses frames that will match your personality and lifestyle. And the marble eyewear is the "Design of Excellence" that speaks for your brilliance.
Latest Eyewear Trend: Marble Eyeglasses
Marble eyeglasses frames are topping the latest trend charts, whether in their white, grey or brown versions, or the bolder, colourful counterparts. These frames love expressing their subtle and fashion-forward vibes.
Marble adds a touch of elegance to a look with a dab of the most-wanted opulence to a style you wish to characterise. The style captures attention in the form of Marble reading glasses, clear glasses, and prescribed eyeglasses frames. The best part about them is that they suit both men and women alike.
Whether you're looking to complete a classic look or want to get dressed to amaze, marble frame eyeglasses will ace the job. People love appealing personalities and elegant designs. And you can be one with these hot and savvy marble glasses frames.
They are eyeglasses for everyone.
Each of us has different style choices and fashion needs. But marble glasses are available in all kinds of styles to fulfil those requirement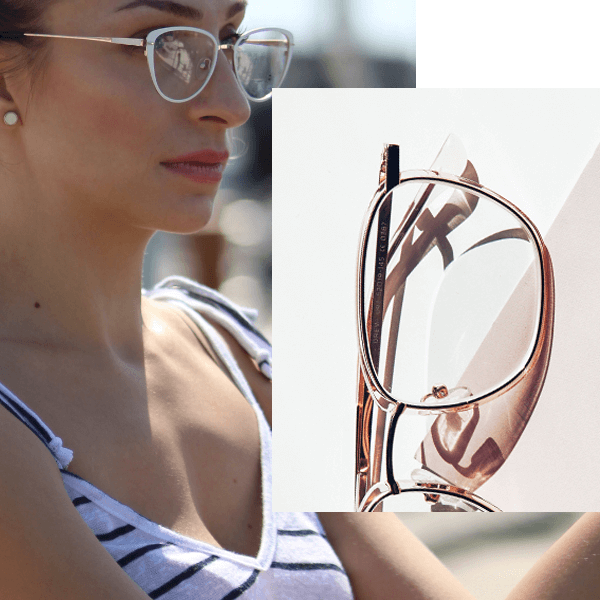 Eyeglasses for Professionals
You can go for classic shapes such as ovals, rectangles, and wayfarers. Avoid bright colours. Opt for traditional shades of gold, silver, brown, grey, and black.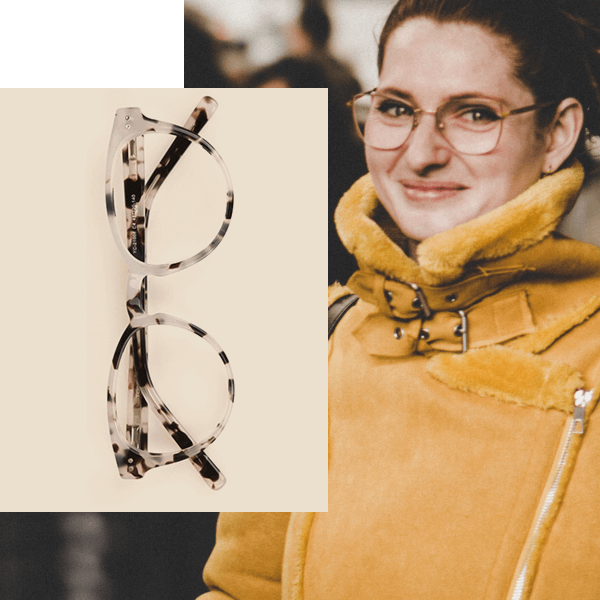 Eyeglasses for Seniors
If you are nearing your retirement age, it doesn't mean that you have to wear stodgy, old-fashioned glasses. To keep looking young and fashionable, you can consider marble eyeglasses frames. Shapes such as rectangles, oval for men and cat-eye, round shapes for women are good choices to think about.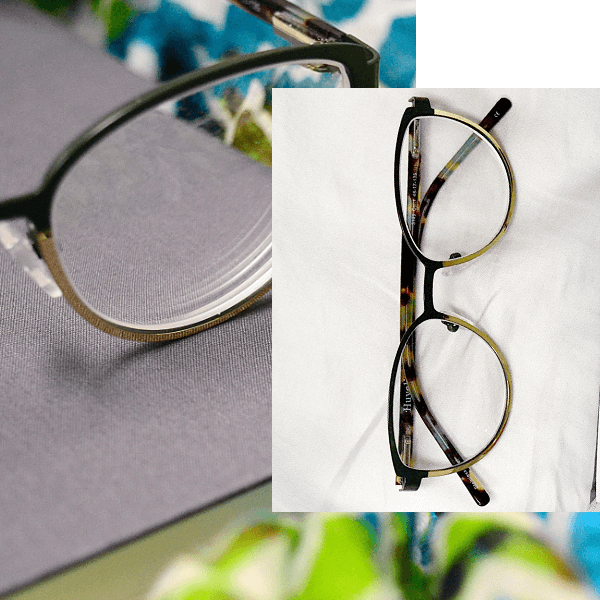 Eyeglasses for Students
Don't be afraid to express yourself. Whether you're studying art, science, engineering, literature or business, your glasses are something that help you to develop your identity. Amplify your spirits with marble eyeglasses that are available in an assortment of colours and sizes for you to become the eye-puller.
But what is so special about Marble?
We can all concur that marble is nothing new. So why is it a prominent and popular eyewear trend?
Prehistoric eras were pretty much mesmerised by it, and they have built magnificent structures that stand to this day. As marble is used in building designs and art, it can be followed back to many thousands of years. When interior and fashion worlds meet, they bring out the fanciest style to rule all the fashion trends.
So, this season, let marble eyeglasses frames bring you stylish stone age vibes and rejoice the trend.
How is the assortment of Marble Eyeglasses Frames?
You can shop for marble glasses for men and women from a lot of varieties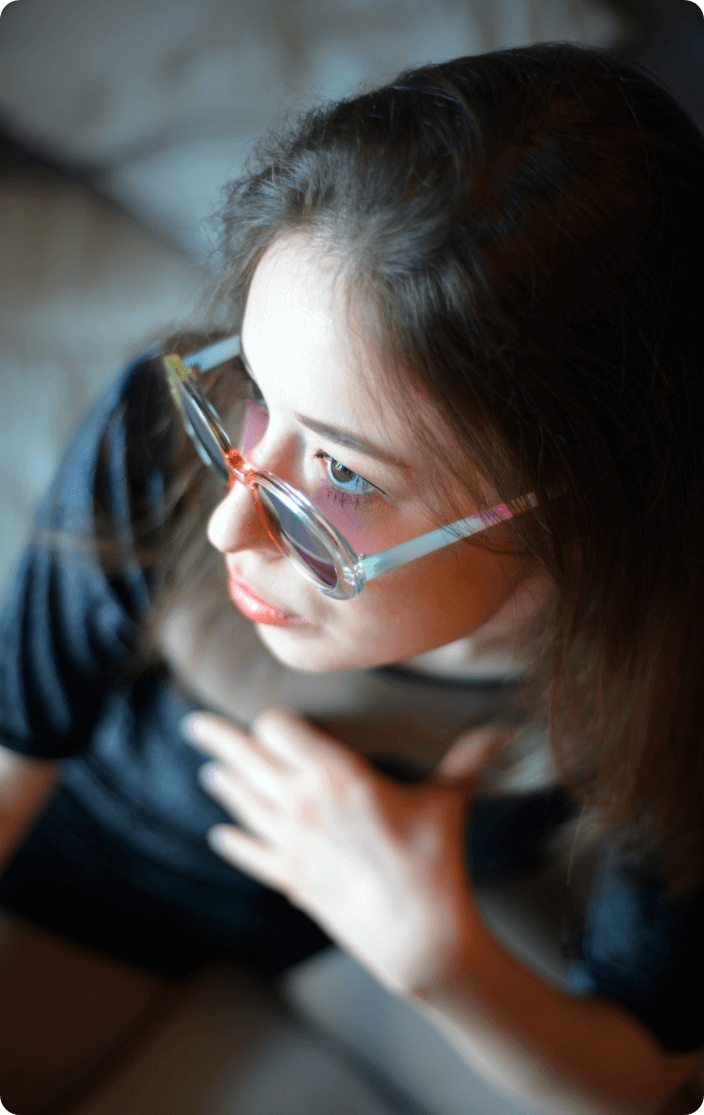 Women can go with narrow oval cat-eye marble texture eye frames. And also go for Round marble sunglasses.
Women's Half-rim frame with Marble finish, moon cut coloured mirror lens, round glasses are also now in the trends.
Men can go with the square marbled grey frames.
Fynn glasses in marble grey look admirable on both men and women.
You can have a look at the grey and white marble eyeglasses that are the glasses that are designed to fit most faces and colour tones.
Vintage blue marble wire eyeglasses frames help bring nuances of the olden times to the table.
Round marble prescription glasses and airy gold are also in trend.
Super-fine frames in white give a substitute to the super-convenient staple black frame.
The rectangular front in semi-gloss white and the arms in a contrasting grey with a super-subtle sparkle.
The unique thing about marble eye frames is that you can get all these varieties in both prescribed and non-prescribed lenses at Specscart.
What are the advantages of owning a pair of Marble Eyeglasses?
Fashionable and Strong
Marble eyeglasses are one of the most stylish eyeglasses. They look strong and sturdy and can be worn for years to come. You can trust that your marble glasses frames will last for as long as you need them to.
Hypoallergenic
Marble glasses are also hypoallergenic, which means they do not react with the skin, which can be very important for those who suffer from skin sensitivities. This makes the eyeglasses very comfortable to wear for long periods, as they won't induce any sort of side effect.
Various shapes and intense colours
The marble glasses frames have amazing colouration results that are bold, bright, and lively. Marble glasses come with different shapes, style, and shiny texture. So, you will love to don these marble glasses frames routinely.
Try Marble Glasses Frames For a Sassy Look
Men and women who are fashion conscious about their looks can choose varieties of designer frames available at Specscart.
You can find your best pair of marble eyeglasses here. We have a free try at home service to satisfy your needs. So, you can choose and try four pairs of your favourite frames without any hassle. We also offer top quality UK high standard marble prescribed glasses and marble reading glasses to protect your vision, and you get a 30-days money-back guarantee.
With our next-day delivery service, don't wait to try your bold and sassy eyewear. Nobody can ignore the enhancement marble eyeglasses create when added to your daily lifestyle. We have more than thousands of eyewear designs, with a choice of colours and materials to suit your taste.
Shop the season's hottest trends in eyeglasses right here at Specscart. See what's new in our stores today! Why miss the fun of shopping - by style, colour, shape, and more?
Questions On Your Mind ?
Do marble glasses suit everyone?
Fortunately, yes! Marble glasses can suit anyone, all thanks to the variety they are available in. Square, Wayfarer, Oval, Round, Cat-eye, Browline, Oversized, Dual-tone, Tortoiseshell, Aviators. The list of styles you can choose from is quite long. So, there's always something for everyone. Plus, they are hypoallergenic too.
Are marble glasses made of real marble?
No, marble glasses aren't made of marble. They are made of acetate designed in a way that looks appealing like marble. Thus, adding its vivid nuances to your appearance.
Are these available for home trial?
Yes, Specscart offers a completely free 7 day home trial for marble frames. You can choose any 4 frames of your choice.
Is the shipping of marble glasses done free of cost?
Not only for marble glasses, but for every piece of eyewear you wish to buy at Specscart, the shipping is always free worldwide.
How much time will it take you to dispatch my order?
If your eyeglasses have simple prescriptions or none, we'll dispatch them within 24 hours. Eyewear with complex prescriptions or coatings, take a little longer as we ensure the lenses turn out 100% perfect. Visit the dispatch page on our website to know more.
Exclusive launches, early offers and some fun.
Be a part of our mailing list!