Free Shipping & 24 Hr Dispatch. Even On Weekends!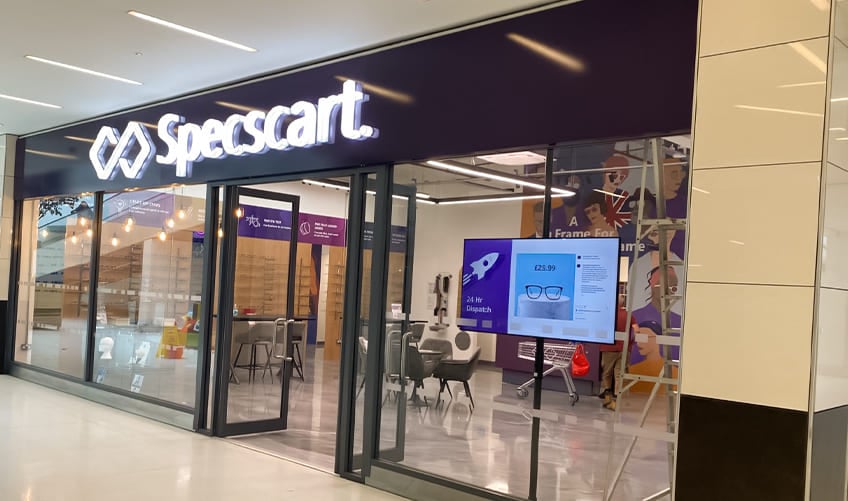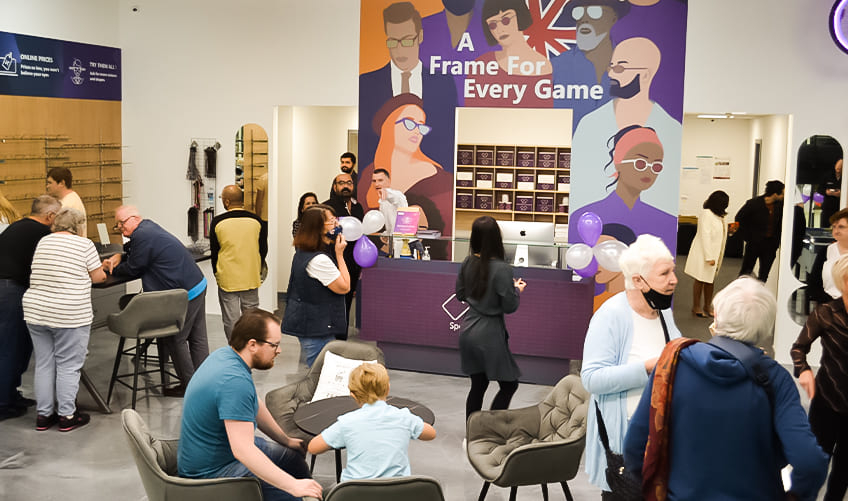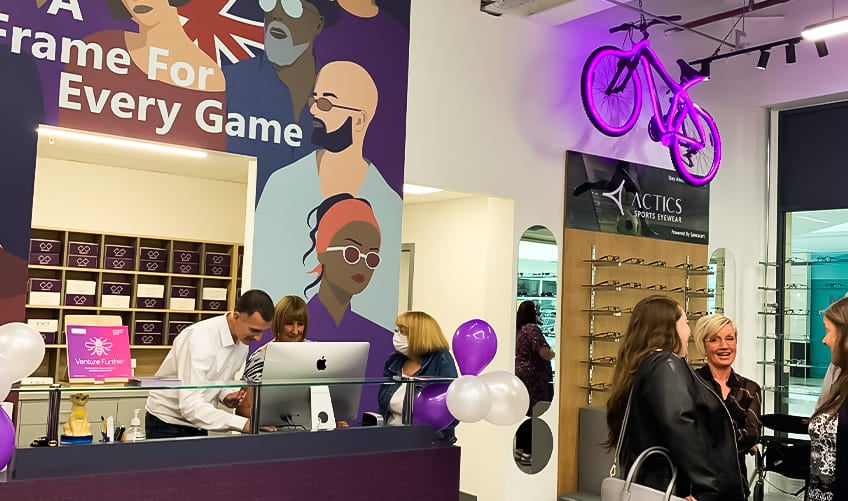 About Specscart Walkden Store
The very first Specscart store! Although we moved Specscart Walkden to 4x bigger premises in the same shopping centre in 2021, we received the former retail space after winning the Albert Gubay Award in 2017. And that's what started this ambitious journey. The community in Walkden supported our young start-up when nobody knew us. That gave us the knowledge, confidence and experience to expand further and include more services like Fast Dispatch and Free Eye Tests.
In Store - Advantages
Next Day Collection
Collect single vision non-complex orders the very next day!
Unlimited - Trials
Try on any glasses, as much as you want!
Frame suggestions
Each person walking through the doors is like family to us – we'll help you choose the best frames.
Personal Attention
Have any questions about your prescription, lenses or coatings? Ask anything from our team!
---
Walk in for new glasses, a free eye test, free adjustments or just to browse.
Book a Free Eye-Test Today
Under 18's are required to be accompanied with their parent or Guardian for Eye tests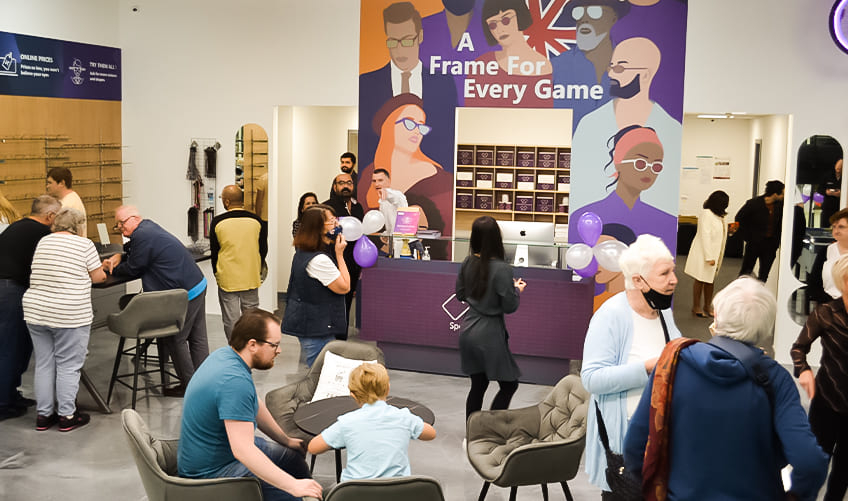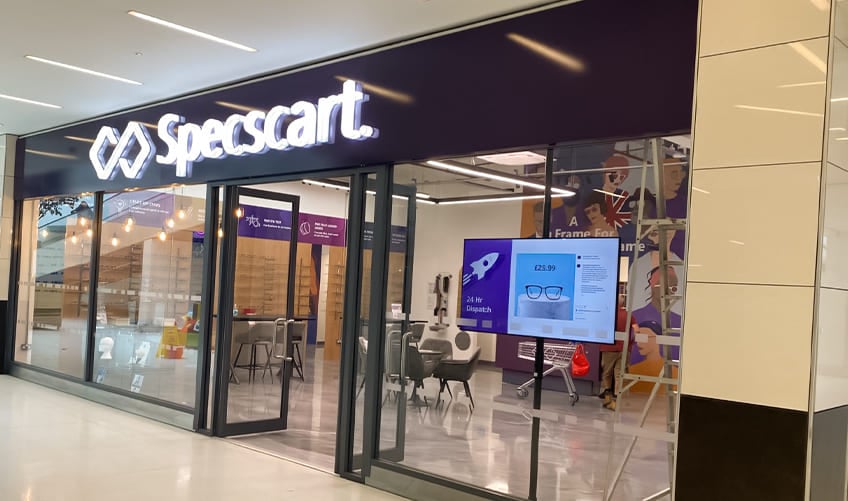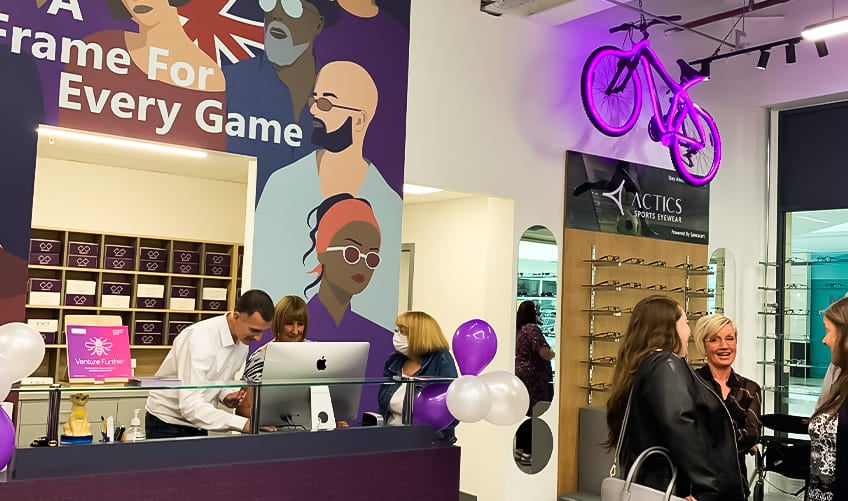 Walkden - Manchester
Your Eyewear Store - Next Door, Pop In To Pamper Your Eyes
Mon - Sat
9:00 A.M. To 5:30P.M.
Sun
10:00 A.M. To 4:00P.M.
Book a Free Eye-Test Today
Phone | 0161-3125765
Address |

Get Direction
Walkden Town Center, Unit 160-161 Manchester - M28 3Zh
Optician in Walkden, Worsley. Hurry! Book a Free Eye Test Now with Specscart.
How long has it been since last time you had your eyes tested? Are you waiting for the two-year period due for another eye exam? Do you know eye test is not only to check eyesight related issue, but also offer you a picture of your health status? So here we've got good news for you - Specscart's Walkden shop now offers free eye test for everyone (with NHS eye test available), which aims to provide anyone with chances to have the regular eye test.
Why is it Important to do the Regular Eye Test?
The eye test is necessary for detecting the potential eyesight issue, such as myopia or farsighted, which could lead to headaches and eye strain. Especially nowadays we are over-exposed under the screens that increase the risks of eyesight problem and the blurry visions. Therefore, the regular eye test is suggested to prevent the deterioration of eyesight issues. Moreover, eye check can do more than looking into your eye health - it could also detect other serious health problems from the early stage. During the comprehensive eye test, the optician can also observe the possible stroke, cancer and chronic disease such as diabetes, hypertension etc. Therefore, the routine eye test is important to give you the understanding of your overall health status. Though it is recommended by NHS that having an eye exam for every two years, but we suggest that you can have your eye test every 6 months, or whenever you find the sight changes.
What to Expect from our Free Eye Test
Specscart's Walkden shop offers free comprehensive eye test, with the qualified optician doing multiple tests including visual acuity, visual field, colour blind, glaucoma test etc. to exam the eye health from every aspect. A comprehensive eye test usually takes around 20 to 30 minutes. And we suggest that you can bring along the latest prescription/ current pair of glasses when coming for the eye test. A list of medication history will be helpful if applied.
Free eye test for everyone (NHS eye test available) in Walkden
Our eye test is totally free for everyone. And NHS funded eye test and glasses are also available. So, don't wait for the next eye test until you feel something's not right in your eyesight. Schedule an eye test to treat your hard-working eyes - especially the regular eye test is highly suggested to prevent any possible eyesight problem or health issue from the early stage. And booking an eye test is so easy - You can simply visit here and book in the free eye test online. Alternatively, you can call 0161-3125765, or walk-in our shop located in the Walkden Town Centre to arrange a free eye test with us. For any query regarding the free eye test, please kindly visit our help page for our contact details and speak to our team.
Opticians in Little Hulton, Boothstown, Swinton, Bolton, Farnworth, Kearsley, Clifton, Little Lever
You want a free eye test and we want to give you the best service. That's the reason why we have stores covering quite a many areas around. So that each one of you around gets to avail our free eye tests. The areas that we cover are Little Hulton, Boothstown, Swinton, Bolton, Farnworth, Kearsley, Clifton, and Little Lever. These cover more than 5 miles and make us capable of serving you all in maximum numbers possible.