What is Pupillary Distance?
Pupillary distance (PD) measures the distance between the centers of your pupils. This measurement is used to determine where you look through the lens of your glasses and should be as accurate as possible.
Seems too technical? Don't worry - measuring the PD is super easy with a ruler and some patience (plus with the help of a kind friend)
How To Measure Pupillary Distance Using Ruler or Card
Scale Method : Measuring your PD is extremely easy with a ruler and the help of a friend.
You simply have to stand in front of a mirror, take a ruler and measure the difference between the distance between the centre of your right and left eye's pupil.Apart from a ruler, you can also use a measuring tape or an app on your phone.
1. Stand around 8 inches to 1 feet away from a mirror.
Place a ruler horizontally against your eyebrows. Close your right eye, then align the ruler's 0 mm with the center of your left pupil.
2. Look straight, then close your left eye and open your right eye.
The mm mark that lines up to the center of your right pupil is your PD.
3. Leave it to us
If you are unsure about measuring it yourself, you can also take a measurement photo using which we'll check the PD for you.
Some Additional Tips To Measure Pupillary Distance (PD)
Whilst the distance between your pupils is one length, you'll have to halve it to work out the PD for each eye, e.g. if your PD is 60mm, your left and right eyes will be 30mm each.
If you can't halve your PD to a round number, no problem - split them to the closest 0.5mm, e.g. if your PD is 60.5mm, fill in: right = 30mm, left = 30.5mm. We see this quite a bit so, don't worry, we know how to deal with it.
The average PD is somewhere between 58-68mm. If yours falls outside this, or you have a prescription over +/-6 SPH, get in touch with us and we'll give you a helping hand.
Visiting one of our stores? Easy, our retail assistants will measure your PD for you.
Why is Pupillary Distance Measurement Important?
If your PD isn't right, it can cause eye strain, fatigue, or simply not being able to see properly. The higher your prescription, the bigger the effect an incorrect PD can have.
Your eyes should view the world through the best part of your lenses and since your pupils are in the middle of your eye, we make your lenses with that central point in mind. So, get measuring!
Don't forget: if something doesn't feel right, you can always contact us for corrections.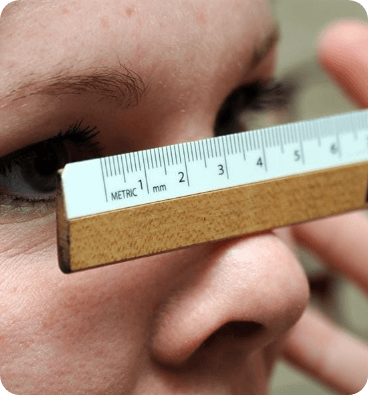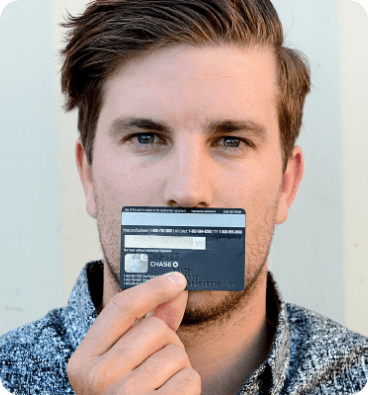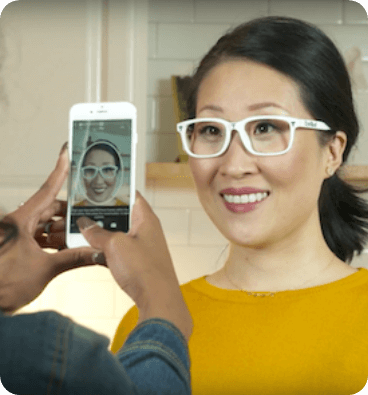 How To Measure Your PD!
FAQs