Free Shipping & 24 Hr Dispatch. Even On Weekends!
Quintessential Hackett Glasses Frame
Made To Polish Your Looks
Since its launch in 1979 in London, Hackett features men's clothing and accessories with the classic British personality. Hackett's designs aim to stylise men of all ages, and from top to toe. Their smart play of the retro inspirations adds the young soul to the traditional British style, which twists the old fashion into the modern look. The introduction of Hackett's glasses collections further characterises men's fashion with the extreme sophistication. The delicate silhouettes and textures of Hackett's glasses are quintessential to polish men's everyday dress codes. Their perfect fusion of the vintage and trendy remakes the classic‐ shaped glasses as the iconic fashion. The fabulous finish of Hackett's frames eyeglasses offers the desired looks that are just perfect to go with the masculine charm.
Hackett Acetate Glasses
Acetate is one of the most popular materials for modern glasses. Features the rich colour selections and the improved flexibility, acetate enriches the eyeglasses with distinct choices of styles. Hackett's acetate range characterises the philosophy of the classic remake, and blends simple mix of navy blue, tortoiseshell and black that surprisingly creates the smart variations to match men's daily wears. The neutral finish of Hackett's acetate editions tuned men's eyeglasses with the modern charm. Hackett's new selections in the milky tones further add the trendy touch to the refined acetate frame. For those pursuing the avant‐ garde style, Hackett's latest range introduces the see‐through frames that silhouette the fashion‐forward charm. Discover Hackett HEB218 here to complete your tempting looks.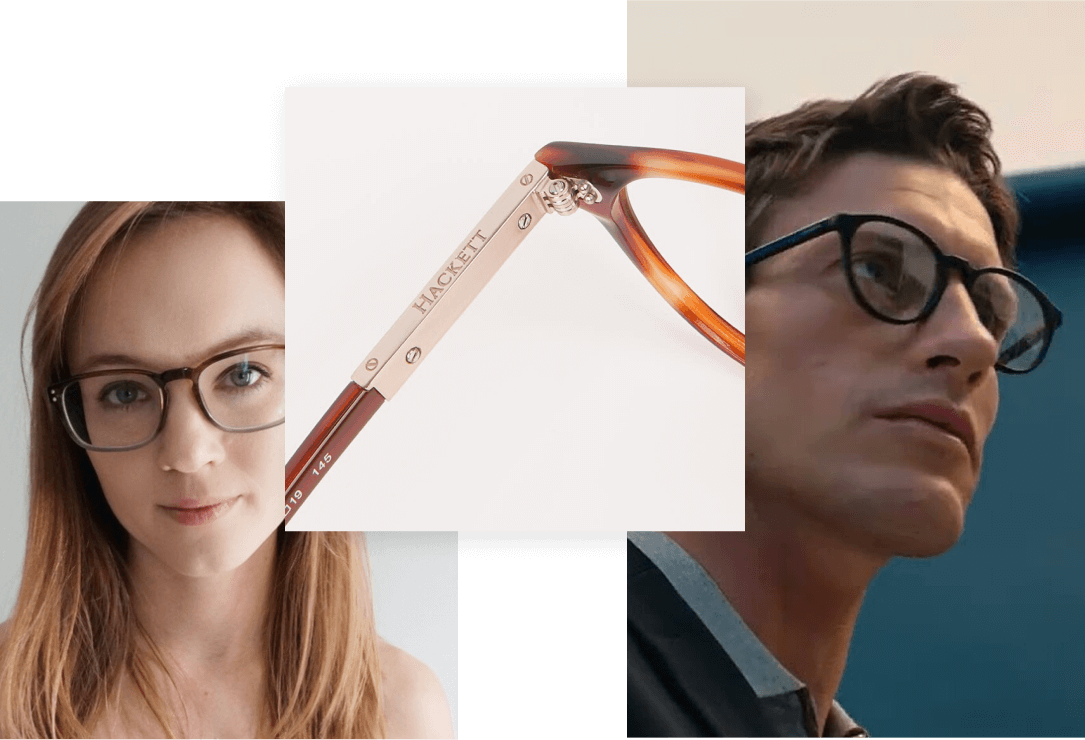 FAQs
Which styles and colours are Hackett frames available in?
You will find Hackett frames in a great variety to smile at. From retro rounds to classic rectangles. That too, in unique colours and patterns like tortoiseshell.
What is the material used in these frames?
High-grade acetate and metal is used in the Hackett frames we have for you.
Are there any shipping charges?
Not at all. At Specscart, whatever you wish to order is always shipped free.
By when can you deliver the glasses?
If you order today, your glasses will be dispatched in about 4 working days. The delivery, however, depends on the country you reside in. If it's UK, you will receive your order the next day of its dispatch!
Where to buy Hackett eyeglasses?
Specscart is one of the best places to buy Hackett eyeglasses from. What makes us suitable is the fact that all our glasses come with free add-on coatings. All essential ones. Be it anti-glare, scratch-resistant, or anti-UV coatings. Plus, you can also avail a free 30 day no questions asked return. Although, that might be never required as we're sure you'll love your pair of Hackett glasses.