Free protective coatings with every frame
Anti-UV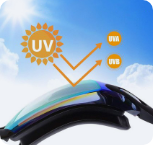 Anti-UV coating
It empowers the lenses to block incoming UVA and UVB rays from the sun to offer crucial outdoor protection
Anti-Glare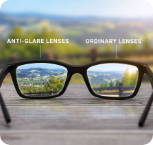 Anti-Glare
A hard, thin filter used to cut down the reflection of light, allowing it to pass through
Impact Resistance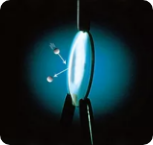 Impact Resistance
The strong material strengthens your lenses, helping prevent physical damages
Anti-Scratch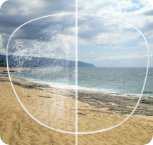 Anti-Scratch
A protective layer that helps prevent scratches, making lenses more durable and safer
Wide range of Prescription and Non-Prescription Glasses at Specscart® UK
If you're looking for glasses online, you've come to the right place! If you haven't heard, they're the new cool. With the right pair, you can totally transform your look. Gone are the days when you would be called a nerd or a geek for wearing them. (Actually, geeky is the new cool!) They're also no longer just instruments of vision correction. In fact, a lot of people opt for non-prescription glasses as an accessory for their face. And since it's the first thing people notice about us, we can't think of a more intimate accessory. When it comes to frames, you can now get really thin lenses even if you've relatively higher power. So think of them as a cool fashion accessory - your personal style statement.
Before we talk about style guides, tips, and latest glasses trends like
clear frames
, let us properly introduce ourselves first.
We're Specscart, an eyewear startup born in Manchester. We've a simple but lofty objective - to make high quality and trendy eyewear super accessible. We offer both glasses and sunglasses, with brands including Tom Archer, Marc Fabien,
Ted Baker
,
Calvin Klein
,
Hackett
and
Salvatore Ferragamo
. Specscart's latest designs and a rich colour palette of frames make the glasses a must-have fast fashion accessory. While we have different clothes and shoes to match our daily styles - why not the same for eyeglasses? And a pair of glasses is what showcases the most of your personality. It can be a simple pair of black frames or something quirky in cherry red. So why not choose from one of Specscart's finely-crafted fashion glasses.
Specscart Rocket - innovation for quick delivery
Have you ever broken or misplaced your glass just before an assignment, interview or any other important occasion? We know the struggle! Our founder broke his last pair of glasses just before an exam, and any pair of decent prescription glasses cost well above £100. On top of that it usually takes around a week to get them ready and delivered. That's why we developed a state-of-the-art lab in Manchester and partnered with Royal Mail 1st Class to dispatch glasses the very same day, to achieve
next day glasses
delivery. Apart from conditions like bank holidays or special orders like varifocals and Transitions, we aim for 24hr dispatch for all our orders - so that you can have the latest styles in your hand in the shortest possible time. Why wait or spend time going to find a high street shop, only to get disappointed when you run out of time or the shop does not have the prescription glasses designs which you like. With so many people wanting stylish power glasses to match their daily events or outfits, it's easy to see why people have several pairs of eyeglasses instead of just one pair.
Our own eyewear brands, Tom Archer and Marc Fabien, are handcrafted in the UK with premium materials like cellulose acetate, titanium and stainless steel and even wood. The rich textures of glasses come in multiple shapes like
round
,
rectangular
,
cat-eyes
,
wayfarer
etc. The smart fusion of materials reimagines the classic eyewear designs with a trendy finish. And without the hassle of visiting opticians - Specscart provides you with the most convenient and comfortable prescription
eyewear shop
that allows you to browse all the newest collections and
try at home
for free.
Types of lenses
Once you are able to understand the prescription, the next thing to select is the right type of lenses for your glasses. The lenses can be of the following types:
Single vision lens which has only one power in the entire lens and can correct any one of the vision disorders.
Bifocal lens that has two powers i.e. negative power in the upper part and positive power in the lower part of the lens.
Varifocal lenses or progressive lenses consist of more than two power zones in the one single lens and are better than bifocals. It can cure farsightedness, nearsightedness while also helping in intermediate vision correction.
Coatings of the lenses
As per your requirement and as the Optometrist suggests, the advanced coatings on the lenses include anti-UV, anti-glare, anti-scratch, impact-resistant, and anti-blue light coating.
An anti-blue light coating is used to block high intensity blue light rays emitted by tech screens like laptop, computer, tablet, smartphone, and television, some LED bulbs and the sun. Blue light blocking glasses can reduce eye strain and prevent severe eye diseases like cataracts and macular degeneration. This is one among the multiple
benefits of blue light glasses
.
While we already provide the first four coatings for free, you can get the other two coatings added on your prescription glasses or fashion glasses at a very minimal price from our website.
The evolution of glasses
Ever wondered how your favourite accessory came to be? While people have had vision problems since ages, prescription frames weren't so easy to come by (well, they still aren't, due to the monopolistic nature of the industry by some companies).
The very first glasses are considered to have been invented in the late 13th century, made of bones and quartz.
Glass replaced stones for lenses in the 14th century
The first eyeglasses shop opened in the 17th century - right here in the UK!
It was only in the 20th century that eyewear became an important accessory and people started emphasising a lot more on comfort.
21st century - Glasses became cool! An important fashion accessory, even people without any need for vision correction wear glasses today for various reasons, like following trends and protection from blue light, UV, glare, etc.
Clear frames - the latest trend
The biggest trend to have come about in the recent years is clear frames. You can find a variety of
transparent glasses
for both men and women in various shapes, like round, rectangular, cat eye, etc. While they started with completely see-through transparent frames, they are now available in various shades. You can find all these crystal eyewear on our website in shades of crystal blue, brown, nude pink, cherry red etc. There are also part-translucent glasses, where the temples or arms of the glasses are a solid colour, and the front part is translucent.
The biggest benefit of these glasses is that they suit almost all face shapes and complexions. Since they draw most of the attention to your face and are minimal in nature, they go along with everything. When it comes to occasion as well, think of transparent frames as multi-purpose - as they're equally appropriate for a day at the beach or fancy dinner. You simply cannot go wrong with clear frames.
High street prescription glasses at accessible prices
Your frames speak a lot about your personality. In the present day scenario, frames are one of the best ways to make yourself stand out. Ever thought of crashing the party in style? Or thought of looking elegant, magnificent, and a classic in your office meeting? Or even why to wait for a special occasion when you can have a geek chic look every day and that too without burning a hole in your pocket.
Dazzle Now - Buy Modern Eyewear
So now we get to the point - with wide variations of trendy prescription glasses, they shouldn't just be an optical instrument. The
eyewear trends of 2021
display a mix of classic designs with modern and experimental styles. So, if you wish to flaunt retro glasses without looking old-fashioned, or if you are on a quest to find the right frame to compliment your personality, this is your time with such an overwhelming variety of styles and designs.
Oversized glasses - Style with protection
The pandemic clearly seems to have influenced this year's fashion trends as the customers are demanding outfits and accessories that can make the wearer feel protected from the virus. This season, we witness more of thick-rimmed oversized glasses in the collections. Ditching the 90s mini frames, prescription eyeglass trends 2021 have shifted to huge frames, though the "grandaddy" eyeglasses still rule the stores around the UK. Experts believe that these face-shielding huge framescan protect you from the virus to some extent.
Round glasses - The classic comeback
Vintage yet cool, round is a never-out-of-style frame style. They give you space for wide lenses (comfort first) while complementing your personality in a queer and quirky way. A lot of customers at our stores ask which face shape do round frames suit the most. While they're a quirky choice for all, they are perfect for square face shapes in particular. While thin rimmed round eyewear from the 80s and 90s were always in trend, this year they are also popular in acetate material tortoiseshell print or transparent frames.
Crystal clear frames - See through it
Though they were already very popular during the previous year, this season they are everywhere! And we don't just mean regular transparent glasses. Our new collection for 2021 includes crystal frames in different translucent hues. These translucent frames with slight hints help to amp up your fashion statement, but they also don't hide your face. With added glamour of subtle pastel colours like blue, green, peach, and beige, the millennium dusted pink nude has reigned supreme throughout the year and is here to stay for the 2021 eyewear trends for women. Clear glasses are also transformed into designer ones with innovations like transparent upper rims and metal lower rims or transparent frame front and metal temples.
Geometric glasses - Edgy and funky fashion
Looking for a style that is far from ordinary? Going with geometric frames is an excellent way to accentuate your facial features. From sharp hexagon glasses, octagon, or square to unique geometrical shapes, these geometric frames can add the right amount of funk for a cool and casual outfit. If you have a round or square shaped face, a sleek metal-rimmed geometric pair of glasses will work to add angles and define your face. Thick rimmed geometric frames mix elements of both round and rectangular shaped glasses and hence they fit just any face shape.
Cat-eye glasses - For them sassy ladies
Another go-to if you are obsessed with retro looks, cat-eye helps express your charm. This winged-eyeliner like frames for prescription glasses will help uplift your face and flaunt your sumptuousness. Whatever mood you find yourself in - the bossy babe or the naughty brat, cat-eye frames are just here to help you do everything in style. While these retro bold glasses are a popular choice for women's glasses, men can also find a terrific variety of bold and aesthetic frames for their power eyewear.
Thin rim glasses - Shine in gold
There is nothing more elegant than a sleek pair of thin rim glasses in classy colours like gold, silver, and rose-gold. While they are extremely comfortable due to the lightweight and adjustable nose pads, the shining metal adds a character to your look while also not being too much 'in your face'. Pair them with basic colours or a crisp white shirt for an effortlessly elegant office wear look.
Tortoiseshell glasses - Rise above basic
Tortoiseshell glasses are the top trend of the season. Round, rectangular, wayfarer, aviator or browline, there's not one style that can't be found in a tortoiseshell print. If you are bored of plain basic black, brown, gunmetal, grey and maroon colours, interesting patterns and colours of tortoiseshell print can be added to your wardrobe for a good change. With subtle patches of contrasting colour on a lighter background, the tortoiseshell prints are softer on your face and add radiance to your complexion.
Aviator glasses - Super Cool & Super Wide Vision Field
The big lenses finished with the concave is the coolest look of the fashion eyeglasses frame. Usually paired with thin metal and doubled-bridge design, Aviator frames are the best styler that is suitable to match either clear prescription lenses or the tinted lenses. They accentuate your features while giving you a large and wide pair of new eyes. And if you have a square face with defined and strong jawlines and cheekbones, you'll have some class sent your way.
Top Designer Brands - Available with Free Lens Coatings
Top designer brands featuring their authentic design and the exclusive detailing remake the prescription or power glasses as the must-have fashion collection. Specscart UK's decent selections, from Tom Archer and Marc Fabien's young designs, Ted Baker's unordinary finish, Hackett's Classic British Style, Salvatore Ferragamo's luxury detailing, to Calvin Klein's avant-garde attitude, each brand recreates the fashion glasses with the most detailed definition.
Every frame that you purchase from Specscart comes with free protective coatings:
Anti-UV - to reflect back the ultraviolet radiations from your glasses, just like a pair of good quality sunglasses will do.
Anti-glare - to prevent reflection of light falling on your lenses. This makes your eyes more visible and reduces eye strain.
Anti-scratch - so the lenses can be smooth for a longer time, offering you a clear vision.
Impact-resistant - so your glasses can be saved from any breakage when you get clumsy.
All these coatings together offer you the best vision experience for all purposes.
Looking for a new style for yourself? While you've been shopping for new clothes and accessories - don't forget to complete your styling with the top-trendy frames. Explore your favourite designs online at Specscart UK and get ready for the new dress codes. Huge lines of
designer prescription glasses for men
and
designer prescription glasses for women
are available at Specscart.
What to consider when buying eyewear online?
If you are using frames to treat any of your eyesight related issues pertaining to nearsightedness, farsightedness, presbyopia, astigmatism or diplopia, then surely must have been aware of the prescription that carries a lot of details.
Undergo Eye test
Well, the first and the foremost step to consider while buying glasses is to undergo a
comprehensive eyesight test
, if you have not been to an optometrist for more than a year. The optometrist will conduct an eye test and will hand over the prescription to you, based on which you can select the right kind of lenses.
While an elaborate eye check-up by a professional optometrist can cost you a fortune, Specscart offers it for free. You can walk in our store to avail a
free eye test in Manchester
. The second branch of Specscart is located in Bury where you can leverage a free eye test by specialised and modern optometric equipment.
Also, when you are on the quest 'free eye test near me' you can check if you are eligible for a
free NHS eye test
. The National Health Service of the UK funds medical and health care facilities for the citizens of the state.
Hesitant about online shopping? Try at Home for free!
It has become so common to buy prescription glasses online because you get more choice and can relax at home while you look for the best frames for yourself. They have become an accessory for your daily activities, whether it's a work meeting, date night, or eating out. We have a FREE
Try at Home Glasses
service, so you can try 4 pairs of your favourite frames without leaving the sofa. Try them out, show them to your friends and family and pick the one(s) you like. Shipping is free both ways! To make things even better, there's also our 30 day free returns offer. We have 100s of designs, with a choice of colours, materials and shape to suit your taste. If you want top-quality UK
glasses and lenses
, you can find them here on Specscart!
Understanding your prescription
There are a few terms that are mentioned in your prescription that may appear alien to you. Check this brief glasses glossary for some optical industry jargon that might help you when you go for your next eye test.
OD, OS and OU:
These are Latin words. OD means oculus dexter i.e. right eye and OS means oculus sinister i.e. left eye. OU stands for oculus uterque which means both eyes.
PD (PUPILLARY DISTANCE):
Pupillary distance is the distance measured between the centers of the pupils. This is required to measure the focus point in the lenses. The average PD for the adult is around 54 to 77 mm and for children, it is between 43 to 58 mm. It is measured in millimetres. When you are looking to buy glasses, pupillary distance is required to get the right fit of lenses.
SPHERE (SPH):
Sphere refers to the strength of power which is measured in diopters (D). It is required to correct myopia, hypermetropia and presbyopia and is denoted by negative (-) and positive (+) signs. A plus sign is added to signify power that is required to treat farsightedness and presbyopia. On the other hand, a negative sign is mentioned before the power lenses that correct nearsightedness.
ADD:
It describes more than one power in a single lens as in case of bifocal and varifocal lenses. Add is written to suggest the power of the upper and bottom part of the prescription glasses.
CYLINDER (CYL):
A cylinder denotes the power for correcting astigmatism and is not present in every prescription.
AXIS:
It is used to state the orientation of the astigmatism degree and can be between 0 to 180. This degree of curve states the position where astigmatism is present in the eyes.
Questions on your mind - Prescription Glasses and Non-Prescription Glasses FAQ's
Q1 . Do I need prescription glasses?
A.
You will know if you need prescription glasses if you have had an eye test and an optician has recommended you to get one. If you find far-off or close-by things difficult to read, then having a comprehensive eye test will give you the correct advise of wearing the right prescription glasses. You can have a
free eye test
at one of our stores
-
https://specscart.co.uk/eye-test-studio
Q 2. Can I just buy non-prescription glasses or plain glasses ?
A.
Eyeglasses are a fashion accessory and you can buy any of the Specscart frames with clear
anti-glare lenses
or
x-blue lenses
for fashion or digital protection. Choose Non-prescriptive option when you're selecting your frames.
Q 3. How long will it take for my prescription glasses to be made?
A.
Majority of the single vision glasses Are
dispatched in 24hours and Varifocals
in 7-10 working days. However, It can take longer with complex prescriptions and lens combinations. For specific dispatch information please
click here
.
Q 4. Do you put anti-glare on prescription glasses and non prescription glasses?
A.
All glasses sold at Specscart come with Free anti-glare, anti-scratch and anti-UV coatings as standard. We believe that these necessities should be complimentary.
Q 5. I don't have my eye test prescription, How do I order prescription glasses?
A.
Don't worry, If you don't have your eye test prescription in hand - you can still place the order, just select the send prescription later option. You can send us the prescription later once you get your eyes tested by clicking a photo and sending through email. Alternatively, if you had an eye test in the past and don't have your prescription, We will ring your opticians on your authorisation and take the prescription from them.
Q 6. Can I return my prescription glasses, if I am not happy with them?
A.
We have a 30 days
returns policy
, If you're not happy with the glasses - we will send you a free pre-paid returns label to send the package back. Once the glasses are received back with all the contents, a full refund will be made on your account.
Q 7. Can I try glasses before buying them?
A.
Yes, Specscart offers a free trial at home service. You can order up to
4 frames to try at home for 7 days
free of charge, shipping is also pre-paid both ways.
Learn More
Q 8. Can I just order a frame/ frames only?
A.
Unfortunately, you can't order frames without any lenses. Although, every pair of glasses you buy on Specscart comes with the basic non-prescription lenses at no extra cost. What's more, these glasses have a free Anti-glare, Anti-UV, Scratch resistant, and Impact resistant coating as well.
Q 9. How do I know whether I'm having complex powers? (And what are surfaced lenses?)
A.
To know whether you have complex powers, you will need to note the CYL powers on your prescription. If these are stronger than +2.00 or -2.00, then you more likely have complex powers. In this case, you are welcome to contact us and confirm before placing your order.
If you do have complex powers, we will be making the corresponding lenses from scratch for you. These lenses are what we call 'surfaced'. Once you place your order for them, it can take around 5 to 8 working days to turnaround your glasses, though we normally fulfil single vision orders within a working day.
Q 10. How to choose the lenses' package? And will my order still be processed if I choose the wrong package?
A.
When it comes to lenses, Specscart has three packages with different indexes according to your prescription. You can choose them based on your vision-correction requirement and preferences (whether prescription or non-prescription). The three packages are:
The three packages are:
1:
Basic Lenses 1.5 index (Prescription 0‐3)
2:
Thin Lenses 1.6 index (Prescription 3-6)
3:
Ultra-Thin Lenses 1.67 index (Prescription 6-9)
So, whenever your prescription changes it is crucial to upgrade your lenses and therefore, the package too. Do note that we won't be able to go ahead and process your order if your prescription asks for a higher index package but you have paid for lenses according to a lower index package i.e., a wrong package.
Q 11. What would happen if I put the wrong shipping address?
A.
In case you put the wrong shipping address, you can get in touch with us to correct your address - as long as it's before the dispatch of the parcel.
Although, if the glasses get delivered to the wrong address, you will have to get the parcel re-dispatched after correcting your shipping address. For this, you will be required to pay the re-
dispatch
fee of £4.9.
Q 12. What shipping service are you using? When can I expect the parcel to reach after it is dispatched? Do I need to be present to sign for the delivery
A.
We use Royal Mail 1st Class as our service to ship products in the UK. For international deliveries, we dispatch the order by DHL Tracked Priority.
For deliveries in the UK, you can expect the parcel within the next 24 hours. International deliveries may take anywhere between 7-10 days from the date of dispatch depending on your country.
Also, it is essential for you to be present to receive the delivery and sign. If you aren't available at your shipping address, we'll leave a collection card which you can use to collect your parcel from your local sorting/post office. If the parcel is not collected and gets returned to us then we will have to charge you to repost it.
Q 13. How to upgrade to special delivery? Will I have the option to upgrade to special delivery during the checkout?
A.
You can upgrade to special delivery by letting us know by emailing to
[email protected]
or call at 0161 312 5767 once you have placed your order. There's no option available for this during checkout.
Q 14. If I have both reading and distance powers, can I choose to either go for reading or distance glasses during checkout?
A.
During your checkout, you won't have to choose whether to go for distance or reading lenses if you have both prescriptions. We will further reach you on email to confirm your preferable vision type once receiving your order. So please make sure to check incoming emails from
[email protected]
or
[email protected]
after placing your order.
Q 15. Why is my order on hold?
A.
Your order might be on hold because of missing prescription or the inappropriate choice of lenses package. Another reason we might have put your order on hold could be lack of response from your side after our repeated attempts to contact you through email. Our emails might have reached your junk/spam folder. Do make sure to check any email coming from
[email protected]
/
[email protected]
to find our emails in case you missed them.
Q 16. Can I order lenses only?
A.
Yes. You can order lenses only if you wish to use your old frames with the lenses to make yourself a hunky-dory pair of eyeglasses. For this, you can use our reglaze service by ordering your
lenses
and then sending us your old frames for your eyeglasses.
Q 17. I've bought glasses from you before. Will I be able to replace the lenses after my new eye test? And what will be the charge?
A.
Yes, you can use the
Reglaze glasses
service to get your lenses replaced after the new eye-test. Order a new pair of lenses with a different package and we'll use them in the frames you bought. The cost of reglazing starts from £25. For further details regarding our reglazing service, please check out
here