Free protective coatings with every frame
Anti-UV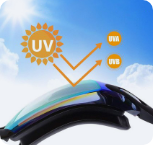 Anti-UV coating
It empowers the lenses to block incoming UVA and UVB rays from the sun to offer crucial outdoor protection
Anti-Glare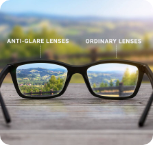 Anti-Glare
A hard, thin filter used to cut down the reflection of light, allowing it to pass through
Impact Resistance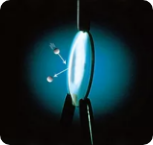 Impact Resistance
The strong material strengthens your lenses, helping prevent physical damages
Anti-Scratch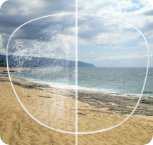 Anti-Scratch
A protective layer that helps prevent scratches, making lenses more durable and safer
1000+ Designer Prescription Glasses and Non-Prescription Glasses at Specscart® UK
Prescription glasses and Non-prescription glasses are the new cool, you can have any design you want and just add your lens type when ordering eyeglasses. Yep it really is that simple. Specscart offers you the easy solution to buy prescription or non-prescription glasses of your choice. You can browse the huge ranges of selections of stylish glasses prescribed at your own comfort, whether it be at your home or working place. Specscart UK aims to revolutionise the eyewear with rich variations of designs that offer the best matches for your face shape, skin tone, hair colour, or just your personal preferences of styles.
Specscart offers glasses with prescription and non-prescription of brands including Tom Archer, Marc Fabien,
Ted Baker, Calvin Klein, Hackett and Salvatore Ferragamo,
which gives you the authentic designs that re-defines the new fashion of designer prescription glasses. Specscart's young designs and rich colour palette of frames make the glasses the must-have fast fashion and twisted the power glasses as the refined accessory which you can order online. While we have different cloth and shoes to match our daily styles - it should be the same for our eyeglasses. And a pair of glasses is what showcases the most of your personality. So why not choose from one of Specscart's finely-made fashion glasses, and shout out loud for your unique?
Buying Stylish glasses in Prescription and Non-Prescription
Buy stylish designer prescription spectacles or non-prescription spectacles with
next day glasses
delivery is our aim to satisfy those urgent needs for trendy glasses with a prescription. Why wait or spend time going to find a shop on the high street, only to get disappointed when you run out of time or the shop does not have the eyeglasses' designs you like. Specscart is a modern glasses prescription shop, that has 100s of styles for you to choose from. You can choose from designer and stylish unique frames to create beautiful prescription eyewear that suits you. With so many people wanting stylish power glasses to match their daily events or outfits, it's easy to see why people have several pairs of eyeglasses instead of just one pair.
The home-made fashion glasses of Specscart's own brand, such as Tom Archer and Marc Fabien, are exquisitely made with premium material and designs yet with the right prices - which now makes it possible for you to have various pairs of trendy glasses! The rich textures of glasses pair with multiple shapes in
round
,
rectangular
,
cat-eyes
,
wayfarer
etc, create the new attitude of the fashion glasses. The smart fusion of materials remakes the classic eyewear designs with the trendy finish. And without the hassle of visiting opticians - Specscart provides you with the most convenient and comfortable prescription
eyewear shop
that allows you to browse all the newest collections and
try at home for free.
It has become so popular to buying prescription glasses online because you get more choice and can relax at home while you browse in your own time. Prescription eyeglasses and Non-Prescription glasses have become an accessory to your daily activities, including matching colours with your dress up. Men and women are loving their new easy way to buy prescription glasses and that's not all. We have a FREE
Try at Home Glasses
service, so you can try 4 pairs of your favourite frames without leaving the sofa. Nobody can ignore the enhancement eyeglasses create when added to your daily dress up for your day or evening out. Specscart only offers top quality UK high standard fashion prescription glasses to protect your vision and you get a 30-day money-back guarantee. Why not have a look to find the perfect modern glasses frames for you and treat yourself right now. We have 100s of designs, with a choice of colours and materials to suit your taste. If you want top-quality UK
glasses lenses
and cool fashionable frames, you found them here on Specscart!
Indulge in high street fashion frames glasses at accessible prices
Your fashion glasses frames speak a lot about your personality. In the present day scenario, frames are one of the best ways to make yourself count. They can take you to the "safe haven" of fashion and can even land you to the wrong fashion streets.
Uproar fashion with cool prescription glasses
Ever thought of crashing the party in style? Or thought of looking elegant, magnificent, and a classic in your office meeting? Or even why to wait for a special occasion when you can have a geek chic look every day and that too without burning a hole in your pocket.
Wondering how fashion with clear lenses will come to you?
At Specscart keeping in mind how hard you earn money and also how much you want to be the "Eye-Puller"! We have brought the best of both world i.e- Fashionable glasses and at an amazing accessible price for all. There are frames with the glasses that are handmade to let you have a clear vision. And of course, your designer frames will be always talking of fashion and represent your personality to its best.
Say goodbye to an old-fashion glasses prescription
Specscart- your one-stop fashionable prescription eyewear partner will make it happen. There are high-street trendy frames glasses that will let you have a vogue appeal. No need to apply so many brains while thinking -Which frame will suit all my dresses or denim? Just focus on the present and have a look focused on today as the prices at Specscart will leave you shocked. And you will crave for buying more and more trendy glasses to match your everyday looks, the special party looks, and sometimes the serious looks and it will be so much!
Dazzle Now - Buy Modern Prescription or Power Glasses
So now we get to the point - the rich variations of the trendy prescription glasses shouldn't just be the medical instrument. Nowadays, prescription glasses or power glasses have developed fashion interpretations with different shapes to choose from:
Round Glasses - The Classic Remakes
Round glasses
are of the simplest curve that are beloved by all. The perfect round-shaped face front creates the vintage aesthetic that adds different accents to the fashion glasses. Vintage yet cool, round is a never-out-of-style frame for prescription glasses. They give you space for wide lenses (comfort first) while complementing your personality in a queer and quirky way. Whether you are a Potterhead or admire Gandhi, the round frame will help you create an incredible story of your own.
While these frames look peppy on most face shapes, they look terrific on faces with a square or rectangle shape. So, make room for surprising subtle and softening looks with the round designer frames that we have for you. Choose to try from our extensive collection right away!
Wayfarer Glasses - The Smart Game-Changer
The neutral finish creates the classics of the eyewear design. The perfect square shape paired with rounded edges features wayfarer glasses as the timeless styling that everyone should have. Prefer a laidback and comfortable look? These glasses of the
Wayfarer
The rich colour palette nowadays adds fresh looks of wayfarer glasses that match all men's and women's daily style. And obviously, it's the must-buy glasses' design that meets all purposes..
Whether you are out for a date, an office meeting, or enjoying a casual day out with friends, this type of frame for prescription or power glasses will make sure you look great in those pictures you take on the go.
Aviator Glasses - Super Cool & Super Wide Vision Field
The big lenses finished with the concave is the coolest look of the fashion eyeglasses frame. Usually paired with thin metal and doubled-bridge design, Aviator frames are the best styler that is suitable to match either clear prescription lenses or the tinted lenses. They accentuate your features while giving you a large and wide pair of new eyes.
Aviators
suit people with weaker prescriptions (thin lenses) or single vision prescriptions pretty well. And if you have a square face with defined and strong jawlines and cheekbones, you'll have some class sent your way. Iconic and timeless, Aviators are the apt frames for prescription glasses if you need a chic and smart look. While these are frames of the past, they are in this day and age, a fashion-forward style that you must try, especially if you are someone with a bold personality.
Rectangular Glasses - The Simplest is the Most
Being a classic shape, this frame for prescription or power glasses is well-suited for old-fashioned people. That doesn't mean, the newer generations can't don the cool look they spare. Crafted with multiple materials or colours nowadays, the
rectangular glasses
are now twisted with the modern taste that fashion-lovers can't miss. They look full of vim and vigour if you have a round, oval, or heart-shaped face. The frame sports edged corners which feature the simplest finish of rectangular glasses that are essential for the subtle fashion.
Cat-Eye Glasses - Specially for Female
Another go-to if you are obsessed with retro looks, cat-eye helps express your charm. This winged-eyeliner like frames for prescription glasses will help uplift your face and flaunt your sumptuousness. The emphasis on the wings is what speaks out loud for women's unique elegance. Yet, men can also find a terrific variety of bold and aesthetic frames for their power glasses. Just a pair of
cat-eye glasses
is enough to showcase the avant-garde taste of styling. Bold, feminine, and fashion are the features of cat-eye glasses that attract all eyes. They are a must-try if you have a creative or artistic personality. We know you will love donning cat-eye glasses, while they project your flattering personality.
Colour Is The Finishing Touch On Everything - On Eyeglasses As Well
Life is certainly like a box of crayons, but which crayon would you pick if you must? Your personality, complexion, eye-colour, and hair colour have a big role to play in deciding the apt colour for your fashion eyewear game. And if you don't wish to think much, get the all-rounder clear frame glasses which match almost every complexion and face shape. Yet, if you do want to go through the fun of deciding the right and peppy colour that suits you, keep reading.
Blue:
Our extravagant collection of matchless blue frames does the job of grabbing people's attention towards you. The colour will suit you well if you have a cool skin tone along with brown, hazel, or amber coloured eyes because of its contrasting features. You can also choose from our assortment of clear lens glasses with blue temples for a different look.
Black:
Black is the jack of all trades, for it never gets out of style. If black is a colour you love enough to enjoy your prescription glasses or sunnies, know that it's a timeless crayon. Being the jack that it is, it will look amazing on you whatsoever.
Gunmetal and Grey:
Well suited with business attire, both gunmetal and grey are classic colours apt for all conservative occasions. Being quite versatile colours, they go well with neutral skin tones, black/grey eyes, and black hair colour.
Gold:
If your personality speaks of warmth, attention, and respect, gold might be the colour that will project you best. Gold frames will help bring a striking effect if worn on green eyes and warm skin tones.
Purple:
A colour suiting cool undertones and green eyes more, purple is a staggering colour that is bound to grab eyes. Choose large frames like the aviators to accentuate your features and personality.
Brown:
Complement your earthy nature and plain-speaking spirits with frames of the colour brown. Get it with frames like aviators, wayfarer, and cat-eye to help portray its unspoken charm.
Green:
A fascinating colour that green is, you might end up colouring your hair for the contrast to feel its quirky vibe. Don't worry if you don't want to captivate, choose our jade green clear frame glasses to rock your look anyways.
Red:
Expressing a bold and lively personality, red coloured frames will help you stick out a mile. To portray a subtle look, even with this sizzling colour, you can opt for clear glasses mixed with the red hue as well.
White:
To show-off, your angelic side, opt for white, the pure colour that speaks of simplicity. Choose frolic frame types like Cat-eye and round to flaunt a striking look. White frames are apt if you don't enjoy clear fashion glasses and the excitement peppy colours bring with them.
Silver:
A colour that looks as fresh as ever, silver frames can help you shine if you have cool undertones and dark eyes. When made with large sized lenses, it will help accentuate your facial traits and express the spark in you.
Couldn't find the 'perfect' colour? How about trying clear prescription glasses?
Let Clear Frame Glasses Accentuate Your Charm
Minimal clear glasses are new in trend no matter how much a melange of colours captivates and delights. More so because not only do they help highlight the features of your face but add a hipster spell to your personality. Plus, clear frame glasses are all-rounders as they complement all complexions and face shapes alike.
Clear prescription glasses blend great with light-coloured clothing and accessories of say, white or pale silver colours. If you wish to sport makeup along, make sure it is light as well. That's to ensure you don't lose the attention deserved by your face's features and these minimally creative frames.
What's better? Specscart offers you clear frame glasses in various tints like jade green, nude pink, and purple as you must never come across as boring. You can also find clear glasses that show some colours with the help of their temples. You'll find clear fashion glasses with milky tortoise, blush pink, blue, red, black, and grey (gunmetal) temples on our clear frames section. You can project slightly quirky vibes with mixed clear frames that incorporate a colour at the front. We bring you colours like the golden-brown amber, blue, black, red, and grey colours to sport to pull eyes modestly. After all, why should your clear prescription glasses feel uninspiring and lifeless? Time to leave others gobsmacked! Choose your favourite pairs of clear glasses for a free home trial right away!
No need to snag a pair when you can have many trendy fashion glasses
The running fashion has so much to do with the trendy glasses frames. You will agree with me as glasses are becoming a must-have for all the fashion lover's wardrobe. There are so many colours that are trending, so many trendy frames, and so many occasions where you need to accessorise so that the looks highlight your individuality, have looks that show confidence, your boldness and a style that can tote up to a dazzling diva or a galvanizing lad.
Wearing a single frame when you can manage to have many is very boring! So catch us online or have a stroll to our stores to have the right frame for you at the finest price.
For all those occasions you have the prime cuts of frames at Specscart- be it
● The bold cat-eye look
● Ravishing round glasses
● Wonderful wayfarer
●
Nerdy Rectangular frames
● Decent rimless….. And many more
There are so many options to choose from so that you yourself can become the trend-setter.
Thinking which trendy fashion prescription glasses or plain frames will suit you?
Your heart might pop-out on many frames but there are many factors to consider before buying your frame-buddy. So read
our blog
on
how to choose a frame according to your face shape
so that you can walk the aisle with a thumping chest and confident eyes.
Buying Prescription Glasses Online of Top Designer Brands - Available with Free Lenses & Coatings
Top designer brands featuring the authentic design and the exclusive detailing remake the prescription or power glasses as the must-have fashion collection. Specscart UK's decent selections, from Tom Archer and Marc Fabien's young designs, Ted Baker's unordinary finish, Hackett's Classic British Style, Salvatore Ferragamo's luxury detailing, to Calvin Klein's avant-garde attitude, each brand recreates the fashion glasses with the most detailed definition. And all orders come with free clear lenses and fully-loaded coatings, which offer you the best vision experience for all purposes.
Looking for a new style for yourself? While you've been shopping for new cloth and accessories - don't forget to complete your styling with the top-trendy frames glasses. Explore your favourite designs online at specscart uk and get ready for the new dress codes. The huge lines of
designer prescription glasses for men
and
designer prescription glasses for women
are available at Specscart. Wait for what? Don't miss out the chances to polish your everyday style with the top-ranked fashion prescription glasses designer.
What to consider when buying prescription glasses online?
If you are using prescription glasses to treat any of your eyesight related issues pertaining to nearsightedness, farsightedness, presbyopia, astigmatism or diplopia, then surely must have been aware of the prescription that carries a lot of details.
Undergo Eye test
Well, the first and foremost step to consider while buying prescription glasses is to undergo a
comprehensive eyesight test
, if you have an old prescription or you have not been to an optometrist for more than a year. The optometrist will conduct an eye test and will hand over the prescription to you. Based on which you can select the right kind of lenses.
Understanding your prescription
There are a few terms that are mentioned in your prescription that may appear alien to you such as :
OD, OS and OU
: These are Latin words. OD means oculus dexter i.e. right eye and OS means oculus sinister i.e. left eye. OU stands for oculus uterque which means both eyes.
PD (PUPILLARY DISTANCE)
: Pupillary distance is the distance measured between the centers of the pupils. This is required to measure the focus point in the lenses. The average PD for the adult is around 54 to 77 mm and for children, it is between 43 to 58 mm. It is measured in millimetres.
SPHERE (SPH)
: Sphere refers to the strength of power which is measured in diopters (D). It is required to correct myopia, hypermetropia and presbyopia and is denoted by negative (-) and positive (+) sign. A plus sign is added to signify power that is required to treat farsightedness and presbyopia. On the other hand, a negative sign is mentioned before the power lenses that correct nearsightedness.
ADD
: It describes more than one power in a single lens as in case of
bifocal and varifocal lenses
. Add is written to suggest the power of the upper and bottom part of the prescription glasses.
CYLINDER (CYL)
: A cylinder denotes the power for correcting astigmatism and is not present in every prescription.
AXIS
: It is used to state the orientation of the astigmatism degree and can be between 0 to 180. This degree of curve states the position where astigmatism is present in the eyes.
PRISM
: Glasses with prescription of Prism are meant to correct the problem of Diplopia where the image of objects overlaps. It is depicted with a small triangle shape or written as 'p.d.'
Type of lenses
Once you are able to understand the prescription, the next thing to select is the right
type of lenses
for your glasses. The lenses can be of the following types:
● Single vision lens which has only one power in the entire lens and can correct any one of the vision disorders.
● Bifocal lens that has two powers i.e. negative power in the upper part and positive power in the lower part of the lens.
● Varifocal lenses consist of more than two power zones in the one single lens and are better than bifocals. It can cure farsightedness, nearsightedness as well as intermediate vision correction.
Coatings of the lenses
As per your requirement and as the Optometrist suggests, the advanced coatings on the lenses include anti-UV, anti-glare and anti-blue light. These coatings are meant to protect eyes from harmful glares, UV rays, and blue light. Besides, there are photochromic lenses which change colour of the lens from transparent to dark hues on the exposure of UV rays. The presence of anti-scratch coating saves the life of lenses by preventing the occurrence of scratches on the surface of the lenses.
Questions on your mind - Prescription Glasses and Non-Prescription Glasses FAQ's
Q1 . Do I need prescription glasses?
A.
You will know if you need prescription glasses if you have had an eye test and an optician has recommended you to get one. If you find far-off or close-by things difficult to read, then having a comprehensive eye test will give you the correct advise of wearing the right prescription glasses. You can have a
free eye test
at one of our stores
-
https://specscart.co.uk/eye-test-studio
Q 2. Can I just buy non-prescription glasses or plain glasses ?
A.
Eyeglasses are a fashion accessory and you can buy any of the Specscart frames with clear
anti-glare lenses
or
x-blue lenses
for fashion or digital protection. Choose Non-prescriptive option when you're selecting your frames.
Q 3. How long will it take for my prescription glasses to be made?
A.
Majority of the single vision glasses Are
dispatched in 24hours and Varifocals
in 7-10 working days. However, It can take longer with complex prescriptions and lens combinations. For specific dispatch information please
click here
.
Q 4. Do you put anti-glare on prescription glasses and non prescription glasses?
A.
All glasses sold at Specscart come with Free anti-glare, anti-scratch and anti-UV coatings as standard. We believe that these necessities should be complimentary.
Q 5. I don't have my eye test prescription, How do I order prescription glasses?
A.
Don't worry, If you don't have your eye test prescription in hand - you can still place the order, just select the send prescription later option. You can send us the prescription later once you get your eyes tested by clicking a photo and sending through email. Alternatively, if you had an eye test in the past and don't have your prescription, We will ring your opticians on your authorisation and take the prescription from them.
Q 6. Can I return my prescription glasses, if I am not happy with them?
A.
We have a 30 days
returns policy
, If you're not happy with the glasses - we will send you a free pre-paid returns label to send the package back. Once the glasses are received back with all the contents, a full refund will be made on your account.
Q 7. Can I try glasses before buying them?
A.
Yes, Specscart offers a free trial at home service. You can order up to
4 frames to try at home for 7 days
free of charge, shipping is also pre-paid both ways.
Learn More
Q 8. Can I just order a frame/ frames only?
A.
Unfortunately, you can't order frames without any lenses. Although, every pair of glasses you buy on Specscart comes with the basic non-prescription lenses at no extra cost. What's more, these glasses have a free Anti-glare, Anti-UV, Scratch resistant, and Impact resistant coating as well.
Q 9. How do I know whether I'm having complex powers? (And what are surfaced lenses?)
A.
To know whether you have complex powers, you will need to note the CYL powers on your prescription. If these are stronger than +2.00 or -2.00, then you more likely have complex powers. In this case, you are welcome to contact us and confirm before placing your order.
If you do have complex powers, we will be making the corresponding lenses from scratch for you. These lenses are what we call 'surfaced'. Once you place your order for them, it can take around 5 to 8 working days to turnaround your glasses, though we normally fulfil single vision orders within a working day.
Q 10. How to choose the lenses' package? And will my order still be processed if I choose the wrong package?
A.
When it comes to lenses, Specscart has three packages with different indexes according to your prescription. You can choose them based on your vision-correction requirement and preferences (whether prescription or non-prescription). The three packages are:
The three packages are:
1:
Basic Lenses 1.5 index (Prescription 0‐3)
2:
Thin Lenses 1.6 index (Prescription 3-6)
3:
Ultra-Thin Lenses 1.67 index (Prescription 6-9)
So, whenever your prescription changes it is crucial to upgrade your lenses and therefore, the package too. Do note that we won't be able to go ahead and process your order if your prescription asks for a higher index package but you have paid for lenses according to a lower index package i.e., a wrong package.
Q 11. What would happen if I put the wrong shipping address?
A.
In case you put the wrong shipping address, you can get in touch with us to correct your address - as long as it's before the dispatch of the parcel.
Although, if the glasses get delivered to the wrong address, you will have to get the parcel re-dispatched after correcting your shipping address. For this, you will be required to pay the re-
dispatch
fee of £4.9.
Q 12. What shipping service are you using? When can I expect the parcel to reach after it is dispatched? Do I need to be present to sign for the delivery
A.
We use Royal Mail 1st Class as our service to ship products in the UK. For international deliveries, we dispatch the order by DHL Tracked Priority.
For deliveries in the UK, you can expect the parcel within the next 24 hours. International deliveries may take anywhere between 7-10 days from the date of dispatch depending on your country.
Also, it is essential for you to be present to receive the delivery and sign. If you aren't available at your shipping address, we'll leave a collection card which you can use to collect your parcel from your local sorting/post office. If the parcel is not collected and gets returned to us then we will have to charge you to repost it.
Q 13. How to upgrade to special delivery? Will I have the option to upgrade to special delivery during the checkout?
A.
You can upgrade to special delivery by letting us know by emailing to
[email protected]
or call at 0161 312 5767 once you have placed your order. There's no option available for this during checkout.
Q 14. If I have both reading and distance powers, can I choose to either go for reading or distance glasses during checkout?
A.
During your checkout, you won't have to choose whether to go for distance or reading lenses if you have both prescriptions. We will further reach you on email to confirm your preferable vision type once receiving your order. So please make sure to check incoming emails from
[email protected]
or
[email protected]
after placing your order.
Q 15. Why is my order on hold?
A.
Your order might be on hold because of missing prescription or the inappropriate choice of lenses package. Another reason we might have put your order on hold could be lack of response from your side after our repeated attempts to contact you through email. Our emails might have reached your junk/spam folder. Do make sure to check any email coming from
[email protected]
/
[email protected]
to find our emails in case you missed them.
Q 16. Can I order lenses only?
A.
Yes. You can order lenses only if you wish to use your old frames with the lenses to make yourself a hunky-dory pair of eyeglasses. For this, you can use our reglaze service by ordering your
lenses
and then sending us your old frames for your eyeglasses.
Q 17. I've bought glasses from you before. Will I be able to replace the lenses after my new eye test? And what will be the charge?
A.
Yes, you can use the
Reglaze glasses
service to get your lenses replaced after the new eye-test. Order a new pair of lenses with a different package and we'll use them in the frames you bought. The cost of reglazing starts from £25. For further details regarding our reglazing service, please check out
here