Prescription Sunglasses
An Epoch‐Maker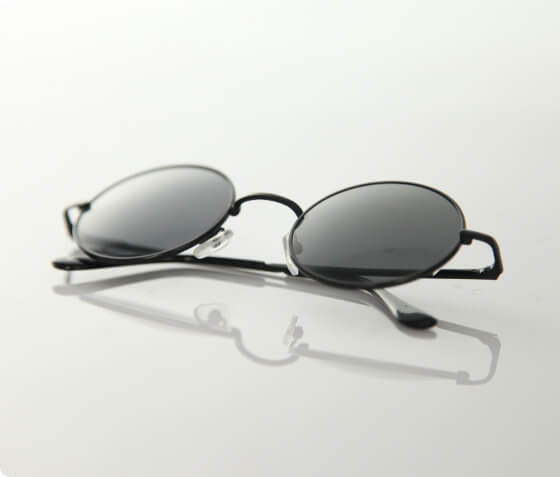 Prescription Sunglasses
Tired about the beach trips that were ruined by the contact lenses? You mustn't want to recall the irritating feeling when the sand got into your eyes. No worries. We've got the solution for you – the prescription sunglasses. The trendy shades loaded with prescriptions care your stylish look while giving you the sharp vision. Moreover, their tint and anti‐glare coatings further protect your eyes from the sunlight and give you the most cheerful seaside moments. Not sure about the idea of prescription sunglasses? Here are reasons why you should consider them:

Why are prescription sunglasses the best pick?

Why are prescription sunglasses the best pick?

Why are prescription sunglasses the best pick?
Convenience
Prescription sunglasses have become the quintessential accessory, due to their super comfy and the convenience. They are the smart choice that reduces the hassle of shifting between the prescription glasses and sunnies. You can't love the summer time even more when you've got these shades.
Multi‐use
Now your bad eyesight can't stop you from outdoor activities anymore. Whether it be cycling, swimming, cricket, boating, kayaking, or any other sports, you can truly enjoy the moments with the prescriptive shades. They are also the must‐have for the driving purposes that reduce the glare and reflections.
Fashion‐sensed
The prescription sunglasses do more jobs than correcting your eyesight. Their rich variations of designs provide the super desired look to pair the summer style.
Acts as a shield
Prescription sunglasses also act as the barrier that blocks the dust, insects, and harmful things from getting into your eyes. You can 100% enjoy your summer trips when freed from any eye irritation.
Protect the harms from sunlight
The shades can cover your eyes from the harmful rays and avoid eye‐edging, cataract, and red‐eye etc. Therefore, the shades are more recommended than the contacts as they can reduce the possible eye disease caused by the over‐exposure under the sunlight.
Shop Men
Shop Women
How to buy prescription sunglasses online
01 Choose your favourite styles.
02 Click on 'Buy With Prescription' button.
03 Select your vision type. You can go for single vision, varifocal or just the non‐prescriptive lenses based on your needs.
04 Upload your prescription and place the order and expect the bag of love arrive at your doorstep next day!