Free Shipping & 24 Hr Dispatch. Even On Weekends!
Transitions Glasses
Transitions glasses are smart glasses that immediately change from clear to dark tints when exposed to sunlight.
The Photochromic Light Adaptive Lenses
The Photochromic Light Adaptive Lenses
Presbyopia won't slow you down anymore! Our prescription night driving glasses offer a seamless solution for those struggling with near-vision challenges while on the road. Embrace unparalleled clarity and comfort, empowering you to master any driving situation with finesse and flair.
They're completely clear inside.
They have the fastest speed in changing from clear to tint and back
They're suitable for all kinds of frames and prescriptions.
Light Up Your Style
Transform your everyday look with 7 dazzling colours.
Available in:

Transitions® Signature® GEN8™
Amber

Amethyst

Brown

Sapphire

Grey

Emerald

Green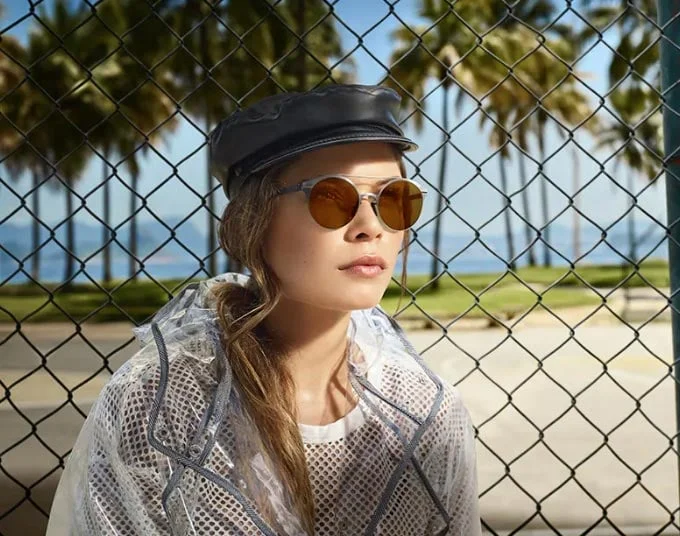 Benefits of

Transitions® Signature® GEN8™

Darkens outdoorin seconds


Returns to clear faster than ever
See the Transition® Photochromic Lenses in Action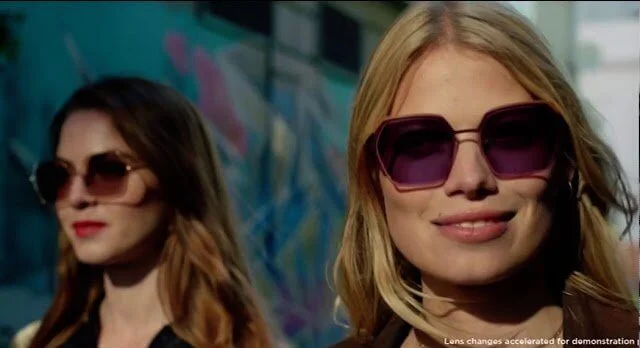 Due to the specific composition of the lenses they absorb more light when exposed to UV rays - making the lenses darker.
The higher the intensity of UV rays and brightness the darker will be the transitions lens.
As soon as you come inside the lenses will start getting clearer - Transitions are known for their rapid fade-back speed from dark to clear indoors.
How Do Transition® Photochromic Lenses work ?
Transitions are pre-loaded with blue light protection and thus, feature all pros from the blue lenses with additional advantage of changing into tints from clear. Transitions lenses block 100% UVA and UVB.
Enhance Vision
Clarity
Reduce Eye
Strain
Suitable for
all frames
Prevents dry
eyes
Xtra Protection Assured
Level up your photochromic game with phenomenal protection and safety and choose our XTRACTIVE lenses. Specially designed for individuals who are highly light sensitive or exposed to frequent bright light, this new generation lens range does not hesitate to go the 'extra' mile to provide the best protection against bright light and additional darkness.
100 percent blockage of UVA and UVB rays
Only photochromic lenses to reach Level 3 of darkness when it is hot - the same level as sunglasses
Up to 35 % Faster Fadeback than normal transitions
Darkest photochromic lenses in the car for the safest driving possible
So, grab your XTRACTIVE lenses and delve into a world of photochromic frames finessed to perfection!
Light Up Your Style
Transform your everyday look with 3 dazzling colours.
Available in:

Transitions®XTRActive®
Brown

Grey

Green

Benefits of

Transitions®XTRActive®

The Darkest in hotTemperatures

Clear with a hint of protective tint indoors

Transitions®XTRActive®
V/S
Transitions® Signature® GEN8™
Transitions are getting to new heights with the introduction of new and advanced versions. Signature GEN 8 or XTRACTIVE - have a look at the differences!
Indoor Clarity
Hint of protective tint
Filters out 2x more
blue-violet light
Fully clear
Filters out 1.4x more
blue-violet light
Outdoor Darkness
Darkest
Filters out 8x more
blue-violet light
Dark
Filters out 8x more
blue-violet light
In the Car
Polarization
Lens Type
Single Vision,
Progressive
Single Vision,
Progressive
UV Light Protection
How To Buy these lenses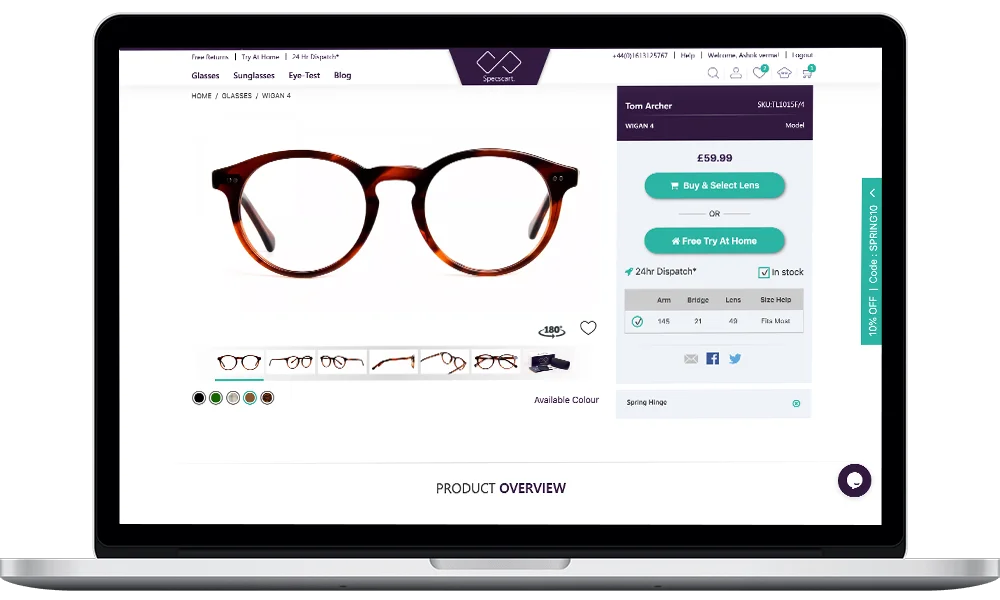 01
Select the Glasses of your choice. Then click 'Buy & Select Lenses'.
02
Select your Vision Type : Choose from Single Vision, Variofcal or Non-Prescriptive.
03
Lens Coating - Choose "Light-Adaptive" in the Lens coating option. Your Glasses will now come with Transitions Lenses.
FAQs On Transitions Lenses
My eyesight is fine, do I still need Transitions Lenses?
Glasses with Transitions lenses can act as sunglasses outdoors while providing the additional protection against the UV rays indoors & outdoors - Whether you have prescription or not. They're cool as well!
Do Transitions have UV Protection Coating?
Yes, all Transitions lenses have a UV protection coating that blocks 100% UVA and UVB light.
How much do Transitions lenses cost?
You can add Transitions lenses to any of your favourite frames for an additional £100 £60.
Can I choose Transitions lenses with all Specscart Glasses?
Yes, all the frames can be customised with Transitions lenses. They're suitable for all vision types - Single Vision, Varifocals and Non-Prescriptive.
What is the difference between Transitions sunglasses and Transitions glasses?
Transitions sunglasses and glasses are the same thing. It's the Transitions lenses that change a frame from clear glasses into sunglasses after reacting to UV light. People use these two terms to refer to glasses with Transitions lenses.
Do Transitions lenses turn dark while driving?
There are 2 different kinds of Transitions - we use Transitions Signature Lenses which are the most renowned lenses in the UK. Transitions Signature Lenses react to UV light and turn dark to become sunglasses. However, this does not happen while driving as your car's windshield blocks most of the UV light coming from the sun. If you want your Transitions to turn dark in the car then we can use Transitions XTRActive on special requests - these lenses react to ambient lighting instead of UV rays.
What is difference between reaction and transition lenses? What are transition lenses?
Photochromic/reactions are the type of lenses that change colour from dark to light and vice-versa. Transitions® is a branded patented product of these photochromic lenses. Transitions Opticals was the first company to manufacture photochromic lenses and obtain patents for their fastest formula.
How do I care for these lenses?
You can clean Transitions just like other lenses – with a lens spray and microfibre cloth. All Specscart frames come with a free cleaning kit which you can use to clean your lenses.
Is Transitions photo-chromatic a coating?
No! The technology is a part of the lenses – the composition is such that they absorb more light when exposed to UV rays, making them darker.
Do I need anti-blue light or anti-UV coatingI have transition lenses?
Transition lenses are already loaded with blue light protection, so you don't need to purchase any additional coating. They also block 100% of UVA and UVB rays.
How do transition lenses or transition glawork?
Light Adaptive lenses are made out of photochromic dyes that turn dark just when exposed to UV rays. When the light source is removed, they fade back to clear lenses.
Are transition lenses worth it?
Transition lenses are effective against harsh sunlight, and both UVA and UVB rays. They block these rays to give you a clear and comfortable vision. Also, the lenses with dark or gradual dark look fashionable all the time. They work as both sunglasses and regular prescription glasses and hence are very cost-effective.
What are photochromic lenses?
Transition lenses are also called photochromic lenses. Photo means light and chrome means colour. Photochromic lenses change the shade when exposed to light. They turn dark when under sunlight and fade back to clear in normal light or dim light.
What do photochromic lenses do?
When exposed to harsh sunlight, the photochromic dyes activate and turn a darker shade covering the clear lenses completely. These dark shades block glares from the sun and the bright light. They also block UV rays effectively. Photochromic lenses also turn moderately dark when exposed to blue lights from computers and other digital devices.
Are photochromic lenses UV protected?
Yes. Photochromic lenses turn dark shade when exposed to bright sunlight. UV rays contained in the sunlight are blocked by the dark shade and cannot enter your eyes. Wearing these glasses will effectively block UV rays from entering your eyes and harming your eyesight.