Free Shipping & 24 Hr Dispatch. Even On Weekends!
Buy 2 Get 50% Off on 2nd Frame *T&C Apply
Anti-UV
Anti-Glare
Impact Resistance
Anti-Scratch
Loading Products...
Black Round Sunglasses: A Wardrobe Essential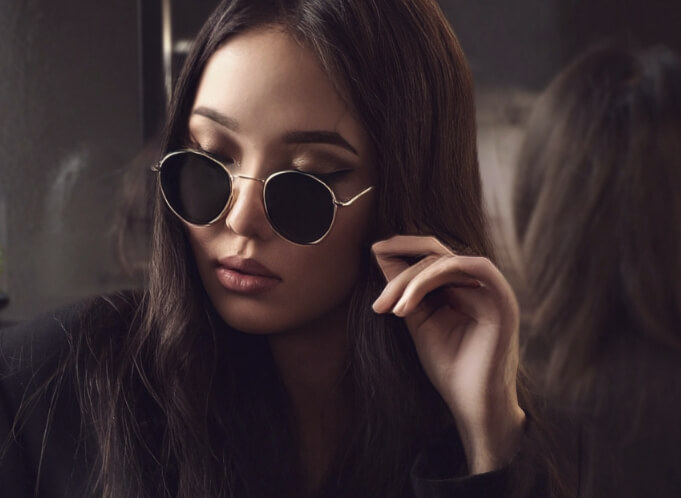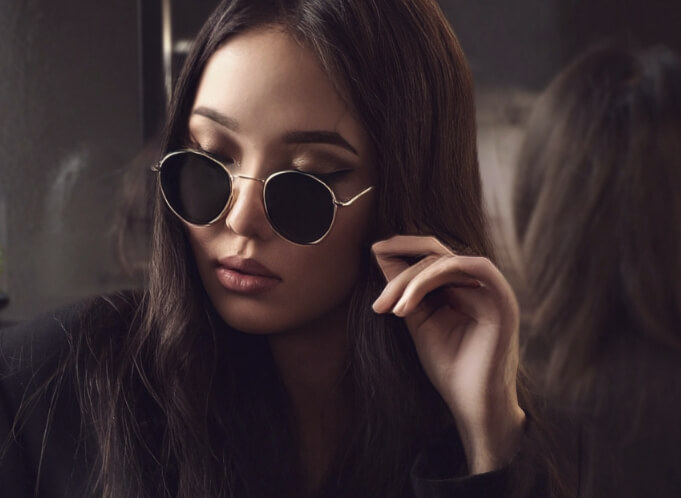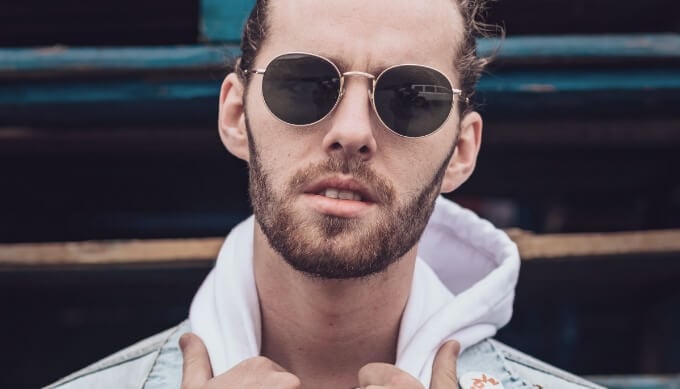 Black sunnies for Spring-Summer could never go wrong! Daily essential pick, our black round sunglasses are the only accessory you need for your face. Smooth edges and circular shape, a perfect pair for angular facial features, these circle glasses men are never out of trend.
Round frame Sunglasses for Men and Women
Soft and neutral curves to fit every style flawlessly, these round frames for men and women suit perfectly for both formal and informal occasions. This upclass collection is imparting the classic look for the old soul in you.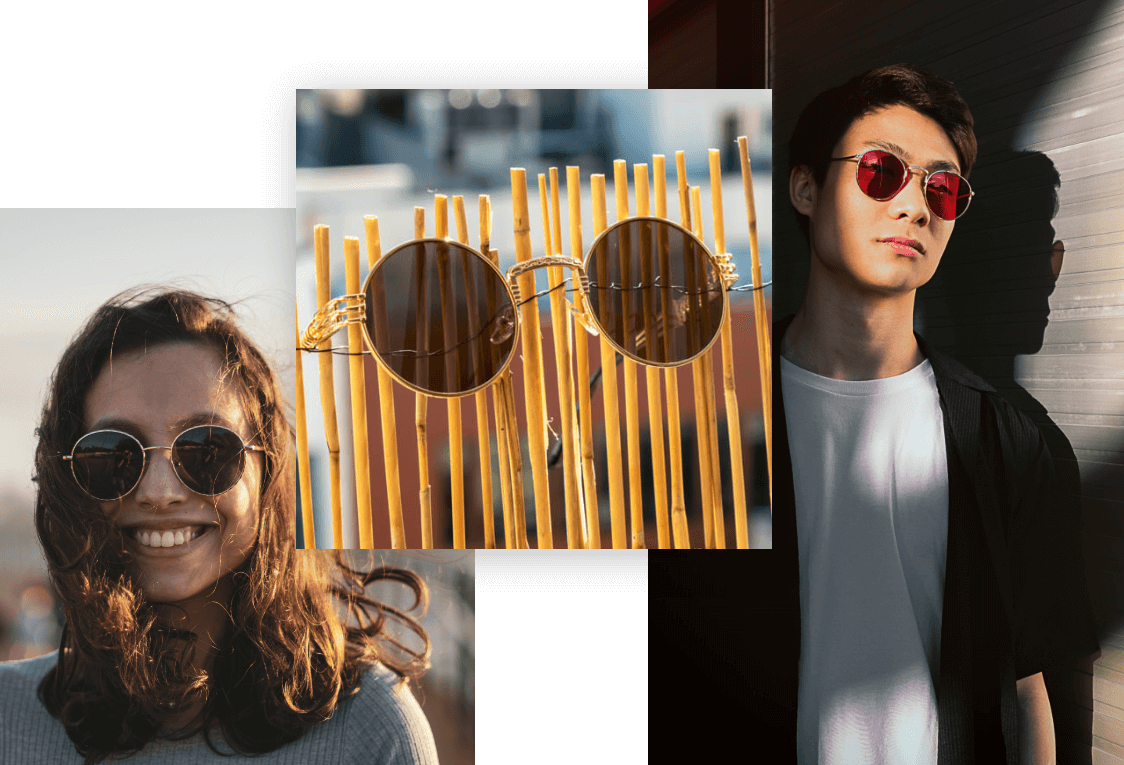 Buy Round Sunglasses Women
Looking for something that speaks your style at the best, these round sunglasses women have it all covered. Pairing them with your summer dress, or accessories with a street style fit, from every angle these small round sunglasses are in for every treat.
Buy Round Sunglasses Men
This upclass collection is imparting the classic look for the old soul in you. Sunglasses for round face and angular face, are ready to complement every feature of you.
Buy Circle Sunglasses For All Your Summer Essential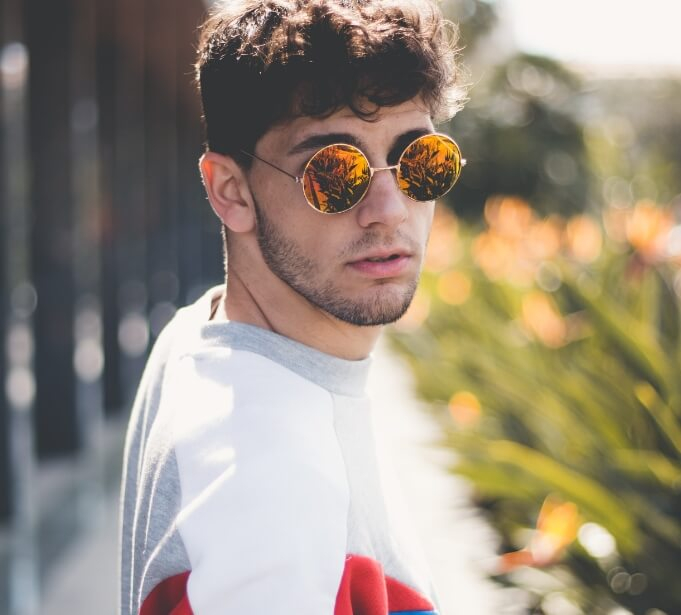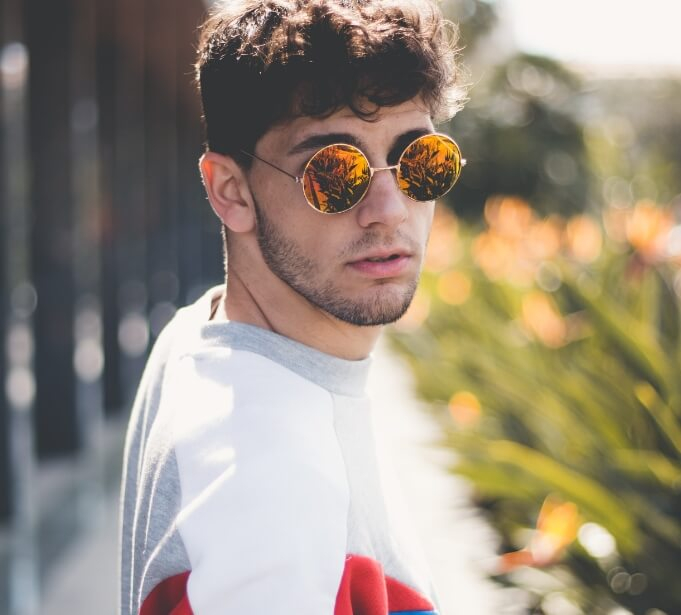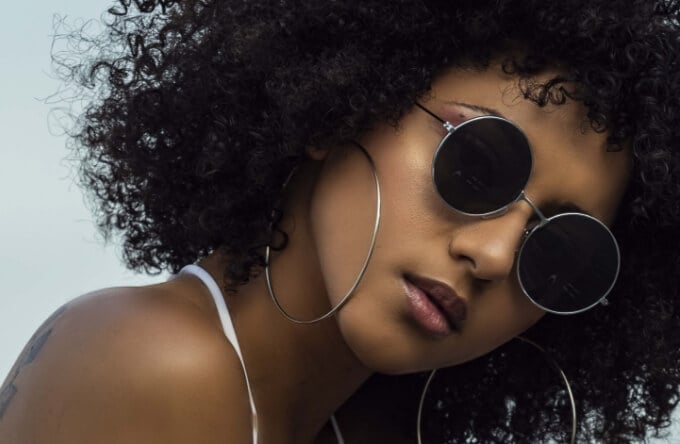 An avant-garde look to elevate your overall personality, these circle sunglasses are rebellious, along with reflecting a hipster aesthetic. Our extensive collection of round sunglasses will never fail to awestruck you and will set you apart from the rest of the crowd. From your workplace essential to your summer sidekick, these circle sunglasses men will become your travel staple.
Trending Styles for Round Sunglasses
There are several sunglasses styles that one could explore if you are looking for some variety in the shape.
Oversized- Your dream to be that one geeky mysterious chic just got a green signal. Oversized round sunglasses have been the favourite pick of every retro sucker. Something to be paired over the denim on denim style.
Aviator- From the war essential to a modern-day accessory, aviator glasses have never failed to charm with their iconic look. Making its way through the finest going from the well-known teardrop shape to square aviators and even round aviator sunglasses. Even round sunglasses women gained prominence within the few years after the war.
Rimless rounds- Have you ever considered how perfect it would be to have rimless rounds with you? Reviving the Y2K and reliving the afternoon bike rides with your favourite lollies is exactly what these black round sunglasses bring in.
Cat-eye- These feline picks never fail to amaze especially when we are talking about cat-eye sunglasses. Upset style with black round sunglasses makes it a pick to be admired the most.
Finest of the materials
While making sunglasses for round face, we make sure to use one of the fittest and eco-friendly materials such as:
Acetate- Right from nature, these acetate round sunglasses are also known as natural plastic promoting the environmental benefits and recycling options.
Wood- Direct from nature, wooden circle sunglasses speak of the finest and rich style among all.
Titanium- One of the environmentally beneficial metals, these metals have been extremely durable and strong making it the best of the choice for small round sunglasses.
How to style your round sunglasses?
The best part about circle sunglasses is that they are super easy to be carried with every outfit, but to make it easier for you, we have a few suggestions here:
The round sunglasses women will shine the best when paired with a summer dress on your tropical vacation. It could be best when you carry black round sunglasses along with a summer dress.
Looking forward to your date night? Pairing these small round sunglasses with a high neck top and straight pants, a pair right made in the heaven of styles.
First impression at its best, round sunglasses men will be a charmer when paired with a formal suit on your first day at work. Even round sunglasses women will have a lasting impact right on the very first day.
FAQs About Round Sunglasses
Which face shapes match well with round sunglasses?
Oval, square, heart-shaped faces are the ones that round sunglasses can complement the best.
Are round sunglasses still in trend?
Yes. Sporting the modern-retro appeal, these retro round sunglasses are still used in this day and age to spruce up one's look. Even celebrities like Beyonce and Robert Downey Jr. love to flaunt their round pairs from time to time.
What to do if I have a prescription?
If you have a prescription and don't want the hassle of switching between your prescription pair and your sunglasses, you can get your round sunglasses made with prescription lenses. You can choose to opt for
Transitions
as well.
Are these round sunglasses available for home trial?
No. Specscart currently has no service to provide sunglasses for home trials.
How long will it take you to dispatch my round sunglasses?
Not much. We dispatch each order within 24 hours of receiving it. Although, if you have a complex prescription, we might need about 7-10 days to make your round sunglasses with proper lenses from scratch for you.
Which sunglasses suit the round face?
Round faces have more soft features and smooth curves, and to enhance such features, it is recommended to switch to something with more sides and angles such as square and rectangular sunglasses.
Cat-eye sunglasses
will also complement the best.