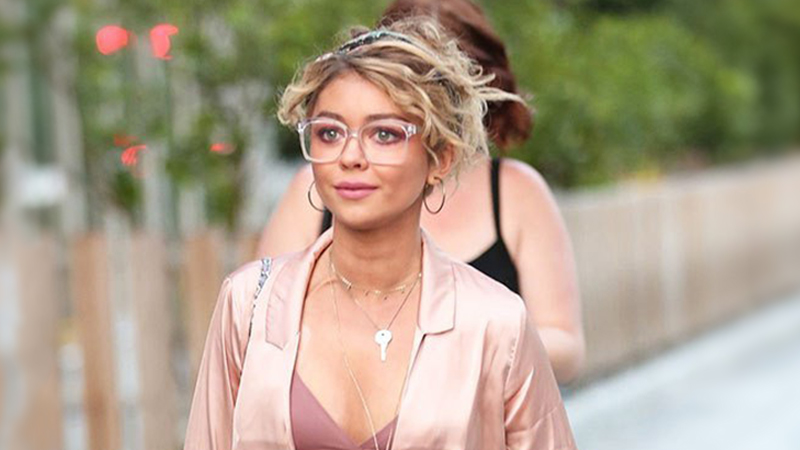 Clear frame glasses: The fun and funky eyewear trend
There was a time when I thought that the transparent fashion trend was for Instagram only. There was no way I could see this trend taking over the streets of the UK. But then came transparent glasses and I changed my mind.
While sheer t-shirts are not for all, everyone can rock a pair of clear glasses. In fact, I love them as they give me an instant fun and cool look without spending hours in the morning picking out an outfit.
It's not a secret that clear glasses fashion is dominating the scene right now. I know that black frames are timeless and everything but this trend right here is how you stand out. It lets people know that you don't simply look 'good' in glasses, you 'slay' in them.
Clear Frame Glasses: The Practical Eyewear Trend
Clear eyeglass frames have been around for years, but are especially hot and happening now. Celebrities with the likes of Gigi Hadid, Sarah Hyland and Tom Hanks have been papped donning these discreetly stylish frames.
The USP of these glasses is that they look good on almost everyone. They make the perfect accessory for any hair colour, skin tone or age. Also, since the frames are transparent, they won't look too distracting but highlight your eyes and cheekbones.
Their ability to transition from 'staying at home glasses' to 'Saturday night out'' is what makes them so lovable.
How to Style Clear Frame Glasses?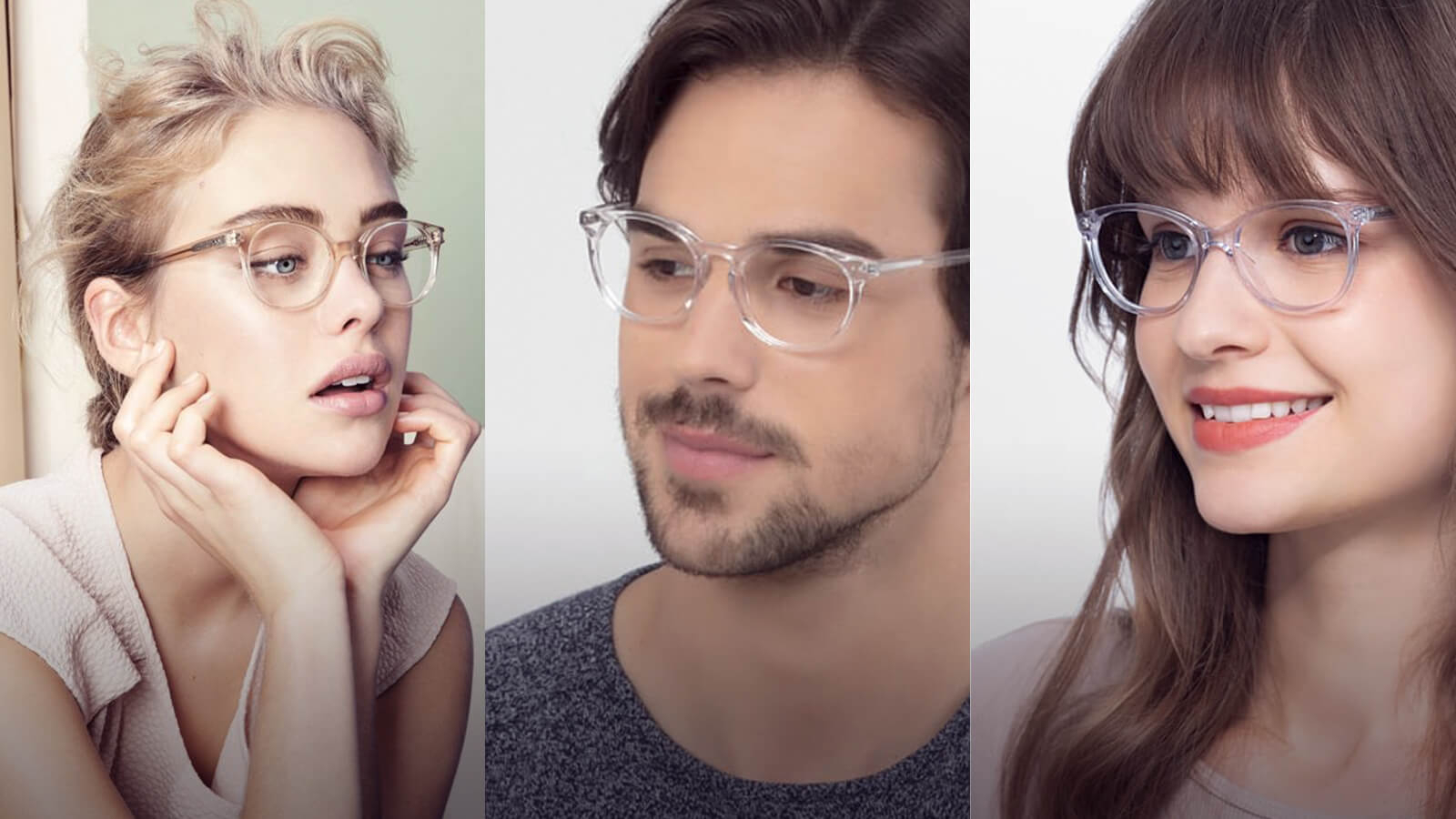 Pulling off this chic yet comfortable style statement is so much easier than you think. If you are ready to dip a toe into the clear eyewear trend 2021, I've compiled 4 style tips to help you look your best.
Pick the right frame shape
Just like any other eyewear style, transparent glasses also come in different shapes and designs. You can pick just any style that you like as long as it complements your face shape.
Once you know what your face shape is, you can proceed with shopping for the most flattering transparent frame. Angular face shapes look best against clear round glasses frames with softer edges.
On the flip side, faces that are round or curvy appear more balanced with square or rectangular frames.
Also, when you check out our collection of clear glasses frames for women and men, you will find that every frame is not the same. While some are white and see-through others have accent colours to give you a pop of colour. Use the 3D virtual mirror to find out what you like best.
While I've said that clear frame glasses go with every outfit, they are best paired with light-coloured outfits.
Since the look of these frames is so subtle, dark colours can take away their shine and won't make them stand out. Since you've invested in this chic fashion accessory, you would want people to notice it and praise how good they look on you.
But if you wear dark colours, your clear frames won't live their best life. Wearing lighter shades will bring all eyes to your new specs.
Transparent glasses are all about simplicity and subtleness. Heavy makeup won't look good with these frames. If you want to add to the style of your see-through glasses, opt for nude eyeshadow and light eyeliner tones.
Keeping makeup to a minimum won't overshadow your clean look while still giving a nice pop of colour to your frame.
How you choose to style clear glasses for men or women depends on the occasion as well. If you are a student, you may choose white clear round glasses frames to let them flow seamlessly with anything you wear.
But, if you are hosting a dinner party at your house, you may go for warmer tones in clear frames to appear more friendly and generous. However, styling transparent frames is not a hassle as they will make the right fashion statement with their understated style appeal.
Keep in mind the frame size
As transparent frames don't distract from your facial features, the frame is often big. As these glasses are wearable on different face shapes and sizes, we don't pay attention to the size of the frame.
But, there is some rule to hit the right size in eyewear. For example, your clear frame should not hide your brows as it will make you look beat or tired. And if you are buying them as prescription glasses, you would want to make sure that they are comfortable and just the right size.
Frequently Asked Questions About Clear Frame Glasses
1. Do clear glasses frames turn yellow?
If your frame is 3 or 4 years old, it may change colour. This is more common in cases of acetate frames. The daily wear and tear, sweat and cosmetics can make this happen. But, if you clean your frames daily, you may not have to deal with this problem. The situation varies from person to person.
2. How to clean transparent/clear frame glasses?
You may use an ultrasonic cleaner to remove the components of cosmetics or sweat from your frame. This is not a huge investment if you are aiming to keep your transparent frame shiny and clean for the longest period of time.
3. Who do clear glasses look good on?
Clear glasses look good on almost all face shapes and skin tones. The unobtrusive appeal of these glasses makes them a universal eyewear style that works with just about everything. But to get the best results, make sure that your transparent frame is flattering to your face shape.
Many celebrities are rocking this sheer trend and it looks amazing on them. Try out clear frame glasses to update your look in 2021. If you buy glasses online from us, you will get a huge variety of frame styles and colours. And the prices are highly affordable so they won't burn a hole in your pocket.
Our Latest Stories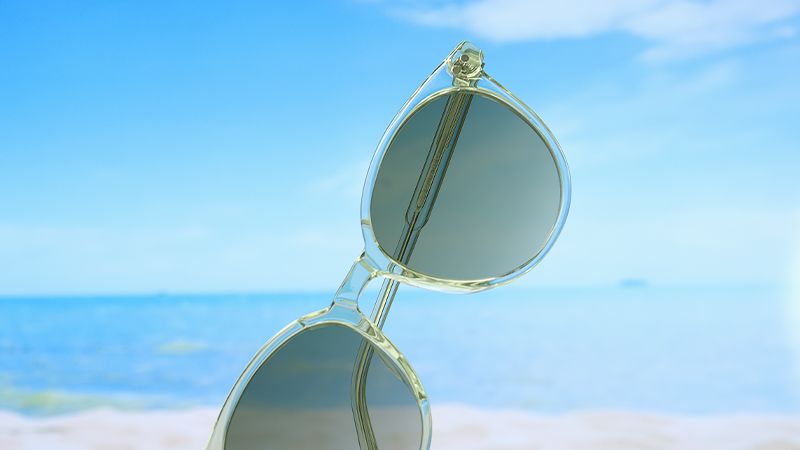 H
Halina Tseng
Published on May 26, 2022, 8:10 am
Make Waves with our Beach Sunglasses!
Beaches and sunglasses go hand-in-hand: they help you see better and block glare, while making you look cool! Should you go for polarised sunglasses? Read on!
Learn More
24Hr Dispatch Via Specscart Rocket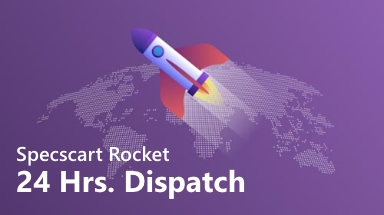 Surprisingly fast delivery for every last minute occasion. Glasses at your doorstep With a hell-for-leather chase!
Buy Now
Read More
---
Hello,
fellow reader!
An exciting offer is on the way to your inbox!
You like to read stuff, and we love that about you.
Enter your email-ID below and we will send you an exclusive offer!