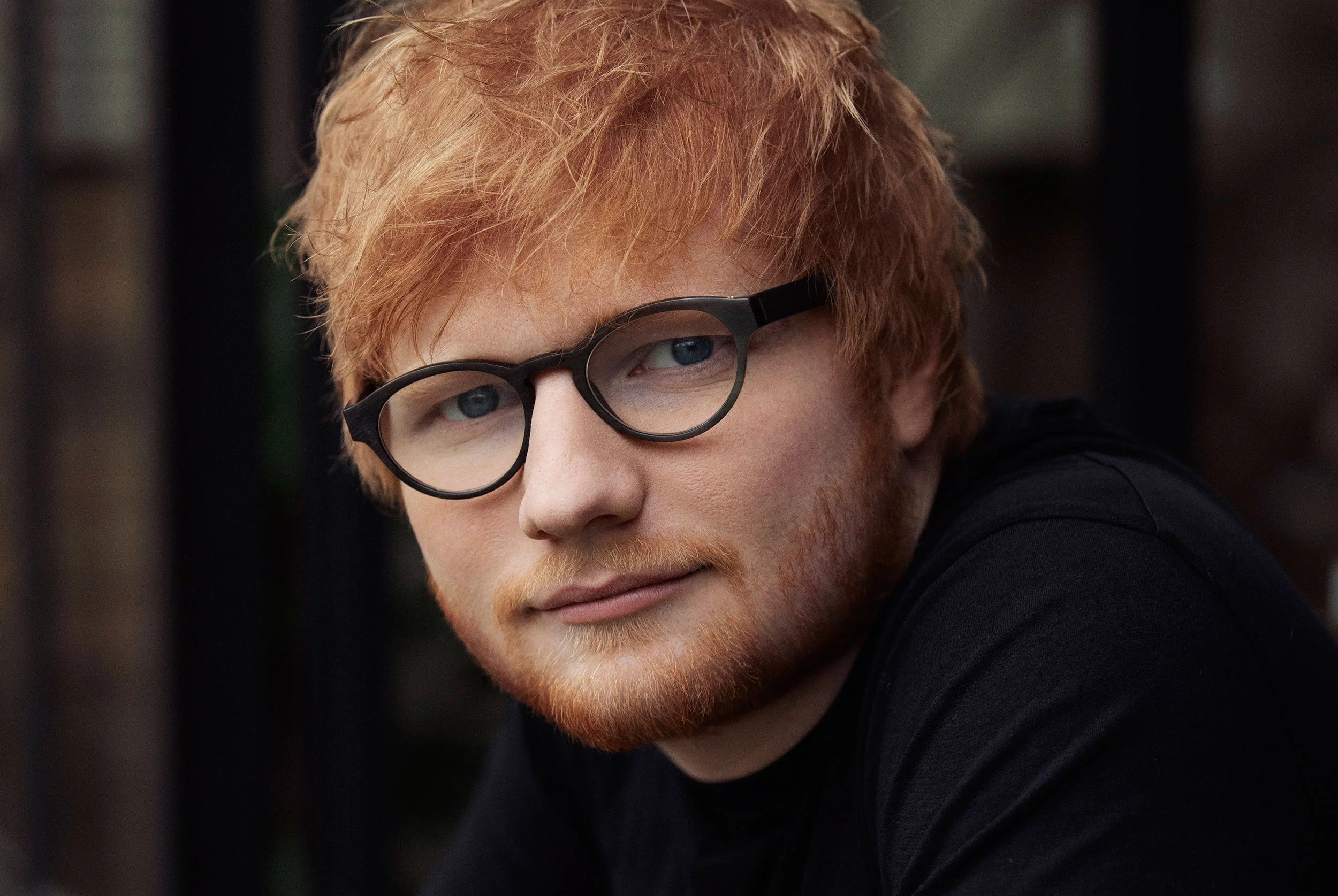 Ed Sheeran glasses: Get the Look to upgrade your Wardrobe
It's very likely that with Ed Sheeran glasses, you might develop a good singing skill. Maybe! Maybe not, but you might look like a creative genius for sure. Ed Sheeran is now taking a break from music for a while and investing in beer making. Yes! Beer business around the world has received a new competition now and it's none other than Sheeran himself. This 29-year-old musical artist is making his brand of beer for the pub he built after his wife. He built the pub in 2017 and married his then-girlfriend Cherry Lancaster Seaborn and tied the knot in January 2018. Apart from his new profession of beer making, Ed Sheeran is known for his amazing songwriting and singing skills.
Edward Sheeran is a famous English singer, songwriter, record producer and actor. Sheeran was a gifted musician, a child prodigy that started singing at the age of 4. In 2011, he independently released his EP, No. 5 Collaborations Project which made him quite a hit and signed him with Asylum Records. He released his debut album, "Plus" in September 2011 which got his praise from music critics and ranked top on the UK charts. The hit single "The A-team" was the song that changed everything in the album.
He went on to win the Brits Awards for Best British Male Solo Artist and British Breakthrough Act in 2012. He went to work with and mainly produce for other musical artists like One Direction and Taylor Swift. After three years, he released his second album "multiply" in 2014 which turned out to be the best-selling album worldwide. The second album received phenomenal recognition such as Grammy Nomination and Brit Awards.
In March, the third album, "divide" was introduced which also became the best-selling album worldwide in 2017. The songs helped him break numerous records and top the charts like never before. He was named the Global Recording Artist of the Year after his massive success in not just the UK, but worldwide.
After enjoying 2 years of success, he came up with his fourth studio album "No.6 Collaborations Project" which again debuted at number one spot in the UK single charts. Ed Sheeran became the nation's sweetheart with his sweet and melodious voice and brilliant songwriting skills. He's got 150 million records sold worldwide, making him the World best-selling Music artist. He's seen in movies as well, like the famous cameo on Games of Thrones and Yesterday. Words feel short to describe his musical skill and accomplishment, he's larger than just numbers and album sales. He's a great human being with a heartwarming personality which is generally showcased in his lyrics.
His dressing style is not something you call fashion goals, as he keeps it casual and less fashionista. He's dressing style pretty down to earth, mostly in jeans and checked shirts. However he loves his glasses, and needless to say, he looks adorably nerdy in his glasses. Ed Sheeran glasses are going to make you look smart and intellectual. Here's how to get the look of geek chic range Ed Sheeran glasses.
Chic in Geek: Black Round glasses
These black round glasses are the most classic and overly known as Ed Sheeran glasses. This tightly fit small size black frames glasses are the most versatile of them all. You must be acknowledged about the godfather of all glasses in colour, no one can ever top its classy design. It works great with every outfit you select for the day or year, no, seriously, they fall stunningly on every colour. You are most likely to see Ed Sheeran in these black frames because his style is mostly very laid back and casuals which set ideally with black glasses.
Get them here.
Little Cool and Bit Neutral: Grey Glasses
These grey glasses on Ed Sheeran look quite chic with his suit choice, grey colour is a very underrated colour in accessories. The amount of balance, neutrality and coolness that adheres to your looks is undeniably adored by many. Here's Ed Sheeran glasses in grey texture has perfectly to gain the smart casual look which looks organised and effortless from looking.
These grey glasses from Specscart are more than just a moody colour, they give colour and shimmer to your face. The acetate texture in grey accompanied with colourful temples brings more elegance to your look. It's an effortless style statement that works on your casual outfit to festive look and everywhere else in between.
Get them here.
The Antisocial Look: Big Black Sunglasses
This iconic look of Ed Sheeran sunglasses is from his music video with American Rapper, Travis Scott from the track Antisocial. If you still haven't checked out the music video yet, hurry up and listen to it, it's a banger. Can we talk about the cute look on Ed Sheeran here, it's perfectly over the top and stunning.
Get the look with our chic looking big black sunglasses Bella. It's one hell of a gem, a classic of classics. Constructed in thick and dark deep black texture with UV protection, polarised lens and anti-reflective coating that makes it more worth the investment. A bold black sunglasses is a must for everyone while they are stepping out of the house on any occasion. It's also beautified with a little bit of golden touch at the temple that makes it glow from far away. A pure treasure to the eyes!
Get them here.
The Professional 9 to 5 Look: Silver Aviators
We are not saying everyone wears this epic of eyewear when they are working 9 to 5 but it's what according to Ed Sheeran himself. Though, we completely dig the style and exquisite designing of these aviators glasses. It's chic and elegantly created in shining silver and available in thin wireframes which gives a nice touch to your professional outfit. If you are looking for adding a stylish touch to your office outfit, then nothing's better than these sophisticated aviators.
Get them here.
Iconic 90's Mullet Look: Wrap around Sunglasses
This another vintage look comes from his Music videos where he's claiming that he's about to bring back the iconic 90's style with the mullets and aviator sunglasses. He's not wrong, he looks pretty retro with the whole ensemble. If you want the endearing vintage look, then the wrap-around sunglasses in aviator frames are the best kind.
It's bold and brown, too chic to avoid. The beautiful brown tint accompanied with thin metallic frames offers the minimalist design yet powerful. Great for summer when everyone's obsessed with the generic style, you can bring back the 90's nostalgia and keep it cool with these sunglasses.
Get them here.
We can't deny the lavish look Ed Sheeran has been serving in his glasses. If you adored the look, then get yourself replicated and make your wardrobe popping with geek chic and sophistication.
Our Latest Stories
Specscart Blog
Want the latest update on designer eyewear, shades or glasses? Our blogs give exceptional insights into the latest eye care measures and eyewear trends, fashion and style hitting the streets of United Kingdoms. From finding an optician or optometry near you to the latest designer glasses or sunglasses for the summer and spring fashion, you'll learn something useful every day. We publish regular informative measures on eye care, the latest design in eyeglasses and sunnies, celebrity specs and fashionable choices you can make in your lifestyle to up your fashion game. Read on to find information about various glasses types, eye condition and fashion trends in a fun and simple way that you would fancy with a cuppa tea.
10% OFF
USE CODE
READER10
COPY CODE
Hello, fellow reader!
You like to read stuff, and we love that about you!
Here's an exclusive 10% coupon for our Blog readers
Stay Updated
Sign Up for the latest trends and exclusive offers!