A new dawn is on the horizon. Oh, how fast time flies! It feels like yesterday when I was celebrating my birthday in the Specscart office in March. Now, 2024 is just around the corner, and we are eagerly waiting for the mesmerising 'White Christmas' of Manchester.
Well, New Year calls for many things - celebrations, resolutions, and of course, a fashion upgrade. The Specscart team is all about trends and owning 'AFrameforEveryGame.' So, after careful consideration and a thorough analysis of both clothing and eyewear trends in the hottest luxury runway shows, our style experts have curated a list of the trendiest women's glasses for the upcoming year.
Top 4 Trendiest Women's Glasses 2024
Alt-Bride Means All-white Glasses
If you are a fan of all things white and bridal, then you are in for a treat. According to our style experts, the 'alt-bride' trend is going to peak next season. So, you can expect to see elegant and unconventional white dresses in various levels of transparency in 2024, especially in the Spring season.
Various designers, such as Prada and Victoria Beckham have been pioneering the alt-bride trend, which includes changing the perspective regarding bridal outfits. So, naked wedding dresses, white pantsuits, and even bridal swimwear are about to become a 'thing,' not just as unconventional wedding outfits but also as casual attire.
Indeed, incorporating the 'alt-bride' fashion trend in your life in all its glory can be tough. But, we have a solution. You can focus on all-white accessories, as they are an easy, realistic and practical approach to this innovative and high-style trend. So, wait no more, grab those white glasses in unique and feminine silhouettes, and rock them with a sheer or naked dress.
If you are looking to stay on top of the women's glasses trends and are intrigued by the 'alt-bride' wave, our HATFIELD 4 has got your back! With a feminine cat eye eyeglasses silhouette, and a gorgeous white hue reminiscent of all things bridal, these monocles will help you add your own twist to the upcoming 'alt-bride' trend.
Embrace the 'Polly Pocket' Look with Saturated Spectacles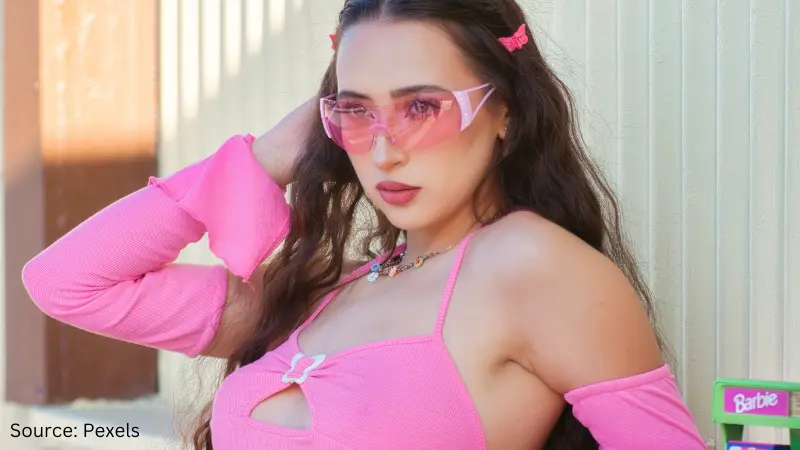 The year 2023 was all about the 'Barbie-fever' and 'Barbie-core,' and of course, we were in for it. But, trust us, it is Polly Pocket's time to shine this coming year. Recently, Robbie Brenner - who runs Mattel Films confirmed that a Polly Pocket live-action movie is on the cards and that the script is done and 'great!' So, we can, undoubtedly, expect Polly Pocketcore to be a thing in 2024.
But, what is the Polly Pocketcore aesthetic all about? Well, it includes Y2K everything - plastic shoes, platform heels, funky pants, mini bags, and of course, candy colours. Even luxury fashion houses like Prada and Gucci have taken on the Polly Pocketcore (at least a bit of it) by incorporating a rainbow of colours, such as purple, hot pink, bright aqua, green, etc, along with puffy shapes in their latest designs.
Well, along with the doll-esque outfits, the Polly-verse is incomplete without accessories. So, the second women's eyewear trend to look out for is funky acetate frames in saturated colours. When you put on funky pants, vibrant tops, and plastic-y platform heels, do not forget to don a pair of Y2K-inspired eyewear in saturated colours.
When it comes to fashion, why should women have all the fun? Check out our latest blog on the trendiest eyewear trends for men in 2024!
Our NAOMI 2 exemplifies the Polly Pocket-core perfectly. These frames come in a cat-eye shape - the all-time favourite of women (wink, wink!). Besides, the acetate material and gorgeously saturated pink colour combine to exude a doll-esque aesthetic. All of these elements are bound to teleport you to the Polly-verse effortlessly and provide the perfect dose of trendy women's glasses 2024!
Metallic Glasses
Metallics are timeless, but they have gained novel expressions in recent times. Moreover, various pop culture moments, such as Beyonce's Renaissance Tour, which was our pick for the hottest celebrity eyewear moments, the upcoming Paris Olympics 2024, etc, have made metallics one of the most anticipated fashion trends. From the liquid gold gowns of Ralph Lauren's Spring 2024 Fashion Show to the metallic handbags of Brandon Maxwell, the glitzy metallic trend is here to stay.
It is a way for designers to depict that gold can be incorporated into our wardrobes beyond jewellery. And, taking this sentiment forward, you can infuse your own twist to the metallic fashion trend by opting for crisp and sleek metal glasses. Of course, it is quite understandable if shimmery, shiny and bold metallic outfits intimidate you. Pulling off such looks in daily wear is not easy. But, you can easily hop onto the trend by opting for metal glasses - which are bound to be the biggest eyewear trend for women.
If you want to wear the trendiest glasses for women in 2024 while dabbling into the metallic glasses fiesta, our KEMPSTON 2 has got your back. With a sleek hexagonal silhouette and a shiny champagne gold hue, these frames will help you grab the limelight.
Voluminous Butterfly Glasses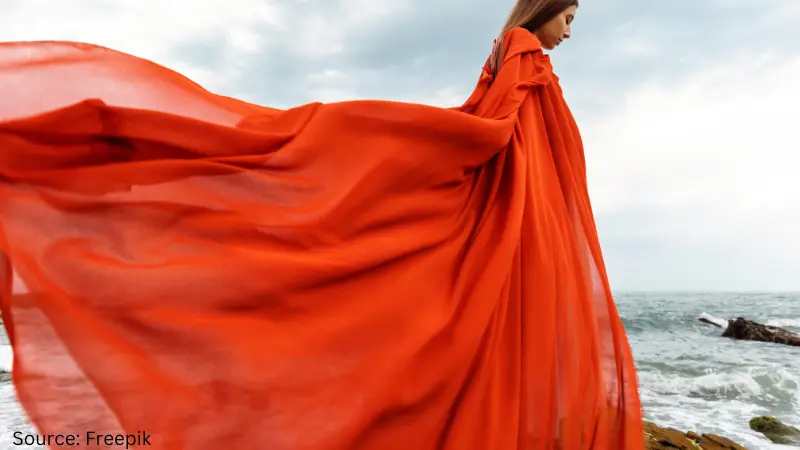 Last but not least, voluminous butterfly glasses are absolutely going to be a thing in the coming year. As digital fashion takes over the world, we can observe a phenomenal surge in unique cloth materials and designs. Various high-fashion designers, such as Glenn Martens, Iris van Herpenn, etc, have strived to turn fabrics into a 'piece of art' by crushing, twisting, and moulding them into wonderful and evocative volumes and sculptures.
So, it is quite obvious that such influences will seep into the world of eyewear trends next year. Thus, we can expect exaggerated and spunky butterfly glasses with unique accents to be everywhere on the streets next season.
If you have been sleeping on butterfly glasses, the time has never been better to get a pair. They are one of the trendiest eyeglasses for next year and an excellent and practical way to hop onto the 'voluminous silhouette' fashion trend. And yes, butterfly glasses are different from cat-eye spectacles.
Stay on Top of Trends with Women's Glasses That Stand Out
So, there it was, our two cents on the top 4 trendiest women's eyeglasses for 2024. The predictions are based on a thorough analysis of the style elements of luxury fashion houses. And, the best part is that by combining high fashion trends with accessories like women's glasses, you get a more practical and realistic version of these voguish aspects.
At Specscart, we strive to ensure that all your eye care needs are met with fun, fashion, and functionality. Our latest collection of women's spectacles includes a range of super-stylish and high-fashion silhouettes so that your New Year 2024 resolution of looking and feeling fantastic is fulfilled.