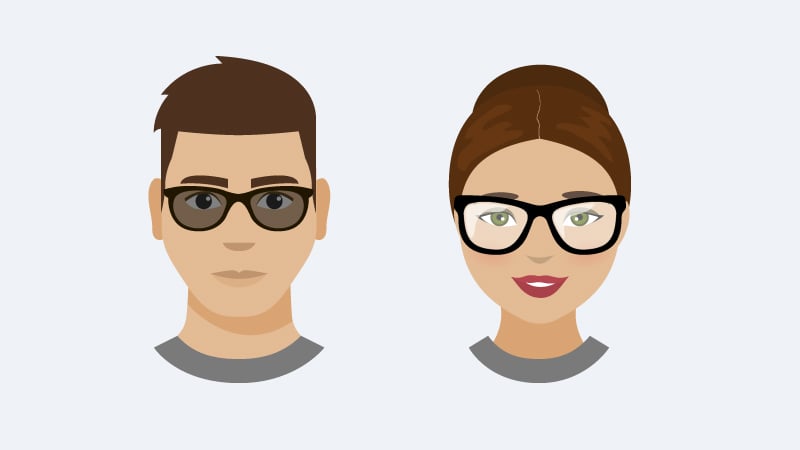 Match Made in Heaven - Frames for Round Face Shapes
When I am in the store, the most common question that I get from customers is whether a particular frame will suit their face shape. I always tell them that choosing a style is a subjective and personal choice, and nothing should discourage them from choosing their favourite style. There are just some guides and techniques to find frames that compliment your face structure and bring out your best facial features. Think of it as a bespoke tailored suit! That is why I explain what kind of frames will look the best on them, and let them make the final choice according to their preference.
Let's try that out here too for round face types! But first, let us see if you really have a round face shape. Here are a few pointers.
A Good Look in the Mirror - How to Find If You Have a Round Face Shape
Knowing what face shape we have can be tricky, because they are a mix of different elements of face types. No one has a perfectly round or square face shape (unless you're Spongebob).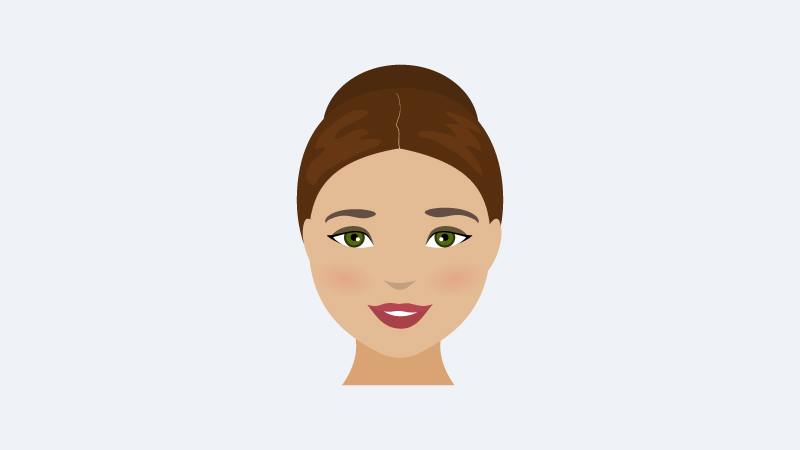 Full cheeks and wide cheekbones
Rounded jaw
Almost the same width when you go from forehead to chin
Roughly similar face length and width; not a long face
If your facial features match most of the above, then you have a round face shape. The best frames for you would be with sharp angles that give a great contrast to your face. These angular frames will balance out your features and have a flattering effect.
Here's a roundup of a few of the best glasses for a round face shape. Remember, they all come with free shipping, free protective coatings, and even free home trials!
Rectangular and Square Frames
Rectangular Frames help to add angles that accentuate your features —their shape and width work to lengthen your face, making it appear longer and thinner. Like rectangular frames, square glasses add balance and angles to the soft features of a round face. They also help your face appear longer and thinner. These are a perfect fit for many round faces.
1. Chester 1
If you like to keep things simple, Chester is your pick. Its standout feature is the flat top bar, which makes it look more distinguished. That is why Chester looks best with formal wear. Wear it with a crisp shirt and pants to the office to make a great impression. If you want to experiment just a bit, you can try its cousins in blue or brown.
2. Read 3
Read has the more common curved top bar but is wider at the top - similar to 'wayfarer' styles. It is available in 8 colours - so you can easily find a shade depending on your mood and personality. Apart from the classic and safe black, there's the cool, transparent grey. And if you want to go for a pop of colour, there are bright shades like coral orange and dusty blue.
Aviator Frames
Typical aviators glasses online with the classic teardrop shape aren't usually suggested for round faces, whether as glasses or sunglasses. But modern aviators come with slight changes in shape that make them more suitable, whether it is in the lens shape or top bar. Apart from metal frames, there are trendy options in acetate as well.
1. Tottington 1
Another clean, distinct, straight top bar frame. We believe Tottington is era-defining. It has aviator-like vibes, but is less bravado and more cool and trendy. Its shape makes it suitable for round face shapes. It is great for an everyday look, simply wear it with a tee and denims for a casual look. But that doesn't mean you can't wear it with a suit! Tottington is a versatile pair that adds a distinctive look whatever you pair it with.
2. Deansgate 2
Deansgate has been crafted particularly for round and oval face shapes. Its slightly square lens shapes are perfect for people with soft features. But its highlight is the curved nose bridge. These frames bring attention to your look without being too loud. They are a powerful accessory to have! I recommend wearing them with blue shirts or suits for the maximum effect.
Geometric Frames
Another style that seems to have been made especially for round face shapes - there's no dearth of angles! The most popular among this type are hexagon shaped frames. Along with transparent frames, they are one of the latest glasses trends.
1. Newton 1
Newton is one of our bestselling geometric frames, even sold with tints for a sunglasses effect. Hexagon glasses still aren't too mainstream, so they will help you stand out from the crowd.
2. Gosforth 2
Geometric frames with a twist! These gleaming gold glasses feature a half-rim style which look sophisticated yet eccentric. This is the perfect style for work from home and virtual meetings!
Cat-Eye Frames
While I believe most of our frames are gender-neutral, Cat-eye glasses are without a doubt more popular among women. And for ladies with fuller cheeks and soft features, the sharp upsweeps add that edge. There are many styles within the cat-eye shape as well, so go for typical, retro ones.
1. Belph 8
Belph is a cross between the cat-eye and 'wayfarer' style. If you are looking for a pair for office, I recommend going for black, crystal clear or crystal grey. But if you are looking for a casual look or your work allows more casual outfits, go for the pastel ones. My absolute favourite is Belph in nude pink - why not get some head-turner frames while you are at it!
2. Belby 2
Cat eyes plus red tortoiseshell print - can't get sassier than this! While Belby's lenses are slightly rounded, its upsweep and cat eye tips near the arms add a great contour for round face shapes. It's a pretty style-heavy frame, so you can wear it at parties or on vacations!
As you have seen, there's absolutely no dearth of styles when it comes to frames for round faces. They will compliment your features well and make sure you are ready for any look. And these are just the tip of the iceberg. If you are interested in more styles, check out these glasses for round face. Happy shopping!
Our Latest Stories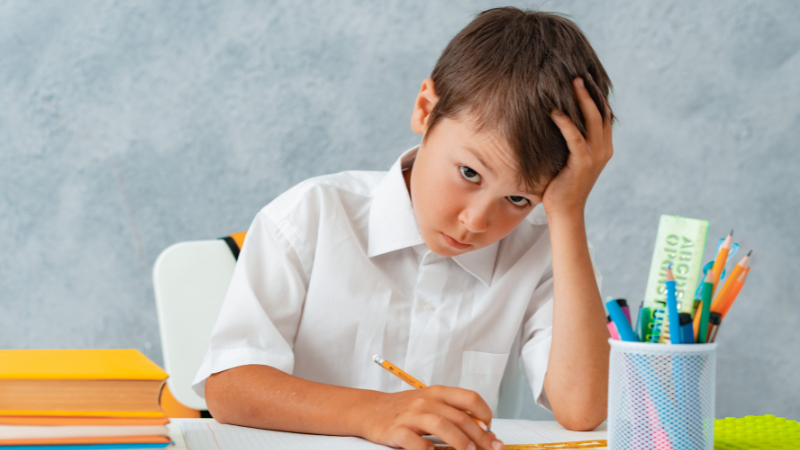 24Hr Dispatch Via Specscart Rocket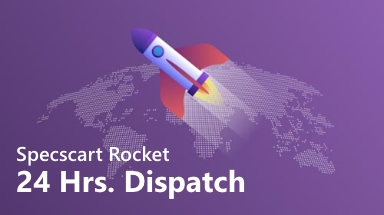 Surprisingly fast delivery for every last minute occasion. Glasses at your doorstep With a hell-for-leather chase!
Buy Now
Read More
---
Hello,
fellow reader!
An exciting offer is on the way to your inbox!
You like to read stuff, and we love that about you.
Enter your email-ID below and we will send you an exclusive offer!