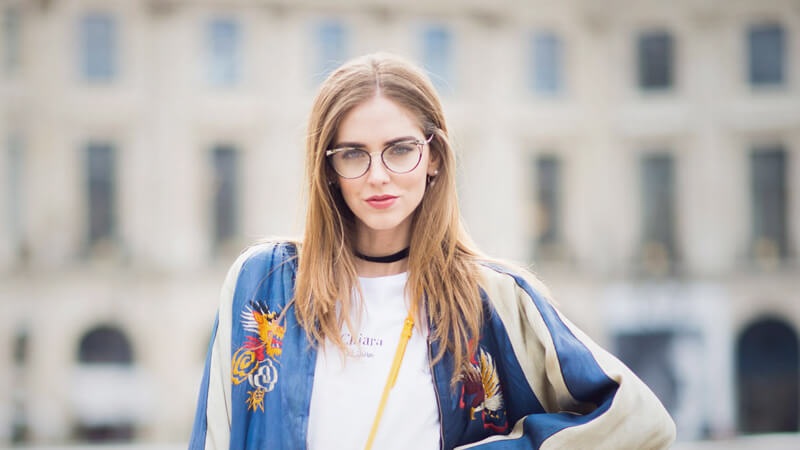 How to style cat-eye glasses for different occasions?
When it comes to dressing up, I like to put a lot of thought into the kind of event I am off to. My only nightmare is to walk into a party only to find that everyone else has dressed differently than me.
And since I wear glasses, I have one more thing to take care of. I have to find the right outfit and then select glasses to go with it. Sounds fun, right? But time has taught me the art of styling (or so I believe).
While most women know what to wear to different events, not many of us understand which frames work on which occasion. Since cat-eye glasses are a staple in every woman's wardrobe, I thought why not start with this popular style?
Here are the many ways your cat-eye frames work in different events.
How to Style Cat Eye Glasses for Every Occasion?
The classic eyewear style has come a long way since your granny's glasses. Today, you can find cat-eye glasses frames in both subtle and striking features.
If you are looking to add a vintage flare to your look, here are the different ways to style cat-eye glasses for different occasions.
Cat-eye Glasses for Cocktail Parties
Cocktail parties are fancy dressy events. It could be a social affair or just a couple of friends gathered around for some drinks and appetizers. Your dressy casuals in dark hues work wonders at these parties.
1. Cheshire 1
Sticking to a little black dress is the way to do the evening right. Pick a knee-length dress and complete your look with a solid accessory. This chic 50s style cat-eye glasses rame has a way of adding to your look without reducing its sophistication.
Even if the party is taking place after your office hours, Cheshire has the power to go with a sleek blazer and tailored trousers for easy styling.
2. Disley 2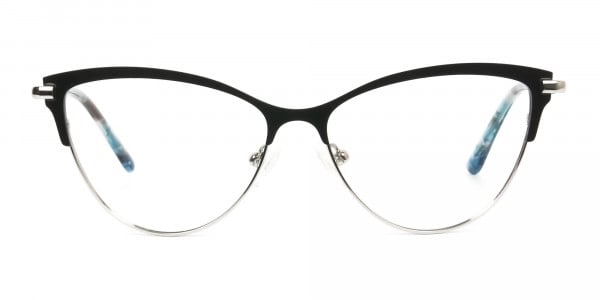 If you are going for something chic but elegant, go for a body-hugging dress with a decent hemline that doesn't show too much skin. Add this diva to your outfit and keep the rest of your look streamlined. Skip crystal earrings or shimmery clutch to get more attention on your sexy yet elegant frame. Carry a chain purse so your hands are free to hold the drinks.
Cat-eye Glasses for Weddings
At a wedding, you want to look fun, striking but still appropriate. However, you might not want to dress in something too flashy as you may steal the shine of the newlyweds. Try outfits in soft cotton to be more comfortable in the humid weather.
1. Cliffored 7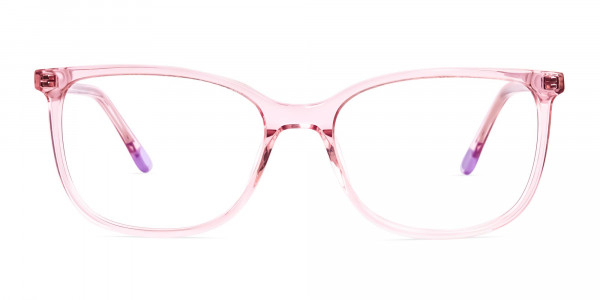 The subtleness of Clifford is exactly what you need this season. The soft appeal of this frame will match with your below-the-knee dresses and gowns. For a daytime ceremony, stick to light colours and fabrics and complete your elegant look with this soft pink crystal frame.
Pro tip: Skip those strappy stilettos and go for formal flats or wedges if the wedding is taking place on an open field. It's hard to walk on grass with pointy heels on (speaking from experience).
2. Belby 3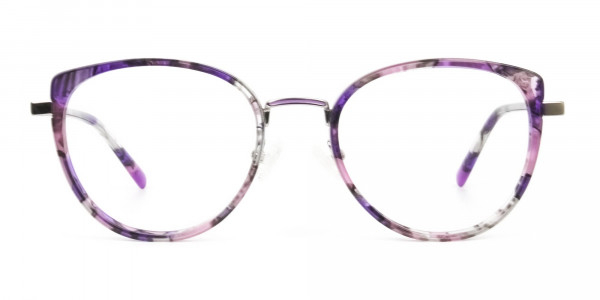 An evening wedding ceremony gives you the freedom to experiment with different hues. Going for a coordinating pantsuit in lilac to keep things a little formal? Choose Delby to look eye-catching but less obvious (or it will hurt the bride's feelings). I tell you, this finishing touch may even get you the title of the best-dressed guest.
Even if you are the bride, there's no reason why you can't wear specs at your own wedding. We have a huge collection of designer glasses frames online that are just perfect for your special day.
Cat-eye Glasses for a Dinner Party
Different types of dinner parties need different styles and attire. With the right outfit and accessory, you can be the life of the party.
1. Pendle 3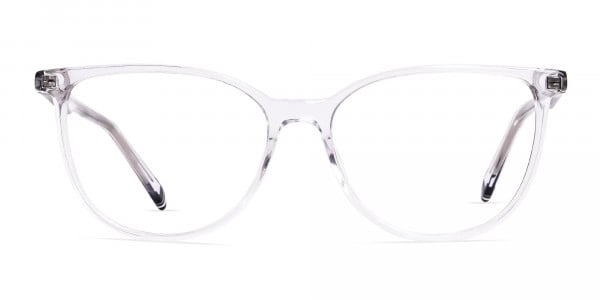 You don't have to overdo things to catch attention. Sometimes, subtleness is damn sexy. For a posh dinner party, pick up a jumpsuit in your favourite nude colour and glam it up with this transparent frame.
For an uber classy appeal, start with a satin top and wide-legged pants in a solid colour. To make sure that your aura doesn't intimidate people, add a softer appeal with these see-through cat-eye glasses. Pendle also makes the perfect frame for your clear prescription glasses.
2. Belby 1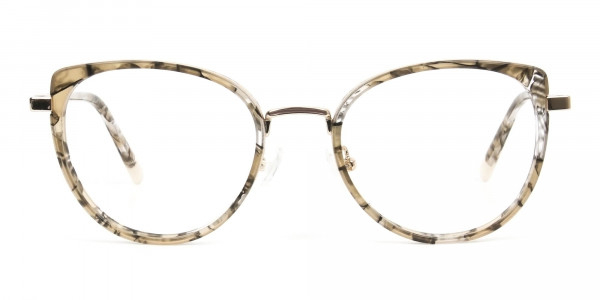 For a super cosy and warm look, especially when you are the hostess of the dinner party, this welcoming frame looks just perfect. Keep things sophisticated with a short white dress, metallic stilettos and this tortoiseshell cat-eye frame. Keep your jewellery to the minimum and go easy on the makeup.
Cat-eye Glasses for an Interview
Glasses have a way of making you appear more intellectual and smart - some qualities that get you your dream job. No wonder why most people wear glasses to interviews.
1. Clifford 1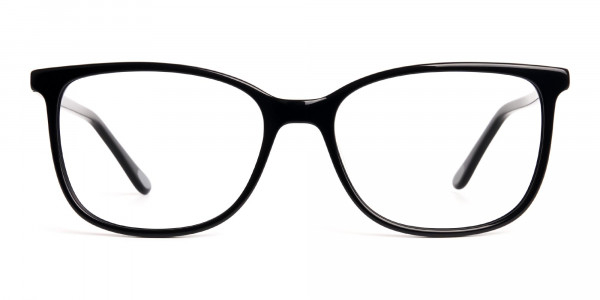 Who said that you only need to wear rectangular specs to score a job interview? Clifford here can get the job done better than any other conventional frame. With its modest cat-eye shape and classic black colour, you'll look polished yet chic and ladylike. Pair it up with a tailored suit and pumps and you are ready to make a good first impression.
2. Withington 1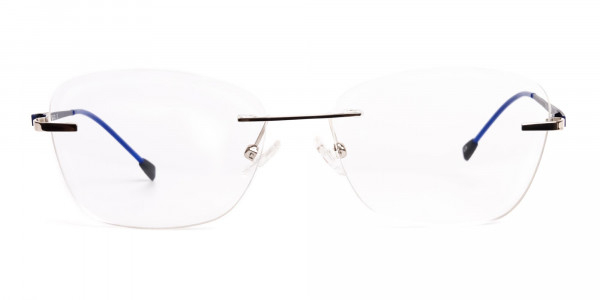 Rimless is the perfect style for a more mature and serious look. While the frameless silhouette keeps attention on your facial expressions and gestures, the temple arms painted in a soothing blue hue adds a refreshing touch to your outfit. Stay away from jangly jewellery and take this small cat-eye glasses frame for a ride because sometimes, less is more.
Cat-eye Glasses for a Romantic Date
Whether going for lunch or grabbing dinner with someone special, dressing up for a date has another level of adrenaline rush. Underdressing for the special day may make the other person feel like you are not into it. At the same time, overdressing will make you come off too strong or eager. And you certainly don't want to scare the guy away, do you?
1. Disley 3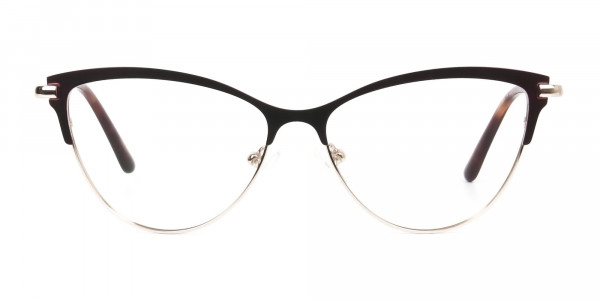 For a sassy look, take a pair of blue bell-bottom jeans with a nice tucked in white shirt. Add elements of elegance with a pair of high heels and this fiercer cat-eye frame. The bold shape gives you confidence while the metallic finish lets you flaunt your soft side. And if your eyes are your best feature, this frame will bring out their beauty like nothing else.
2. Cheshire 6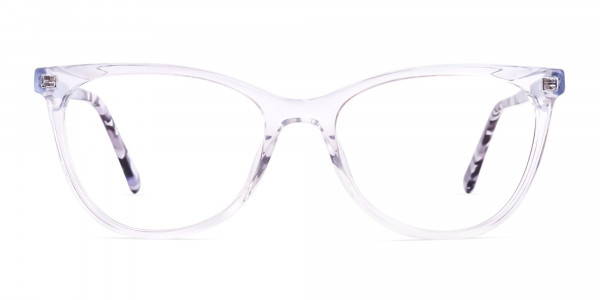 This sheer number is perfect when you want an effortlessly put-together look. Whether you wear a dark suit or a floral pleated skirt, the glossier finish of this frame will hold his attention. From all your candlelight dinners to sassy bar meetups, this transparent beauty will work like a charm.
Cat-eye Glasses for a Casual Day Out
Casual styling gives you the liberty of dressing up whatever you feel like. Want to be a tomboy? Be a tomboy. Whether you want to keep things simple or turn the streets into a runway show, you can do anything you want as long as you dress for it.
1. Bacup 1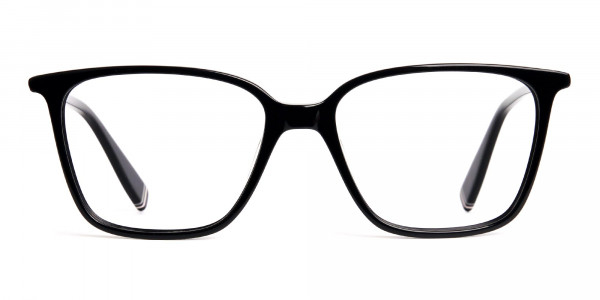 A fresh spin on a classic frame design, Bacup makes for the perfect piece of everyday accessory. From your oversized t-shirts to denim midi dresses, this bold cat-eye frame will make you stick out a mile. Keep your outfit simple with a basic white t-shirt and bold pants and let this beauty talk.
2. Pendle 6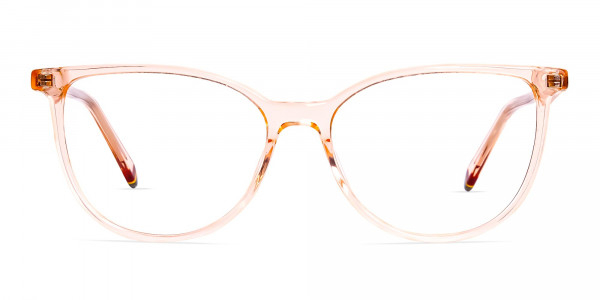 Leave your shoulders bare in a nice cold shoulder shirt and pair it with statement denim. Add a retro touch with this soft translucent vintage-inspired cat-eye glasses frame in coral orange. The colour suits all complexions and brightens up your face in an instant.
Take the 90s look even further and don some 90's inspired style pieces such as choker or scrunchies. If you are running errands in the day, a pair of sneakers will complete your look. To look nighttime glam, ditch your dress shoes for stilettos.
Browse through our cat-eye glasses collection to get more frame recommendations. We have the most affordable and stylish online glasses in the UK in the iconic cat-eye shape.
Our Latest Stories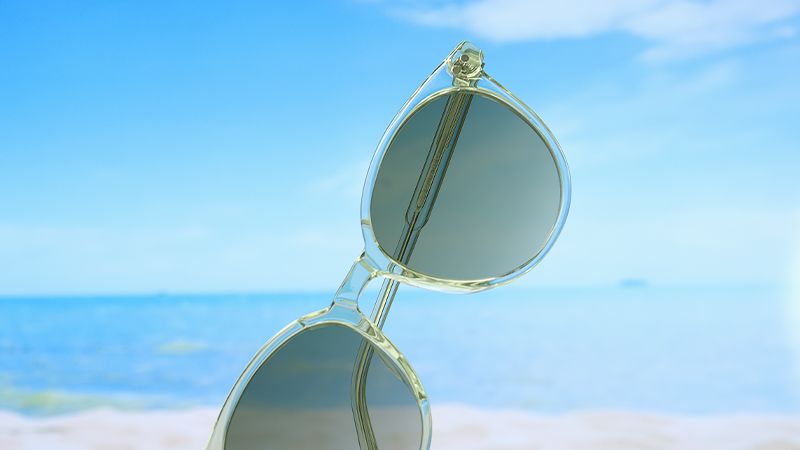 H
Halina Tseng
Published on May 26, 2022, 8:10 am
Make Waves with our Beach Sunglasses!
Beaches and sunglasses go hand-in-hand: they help you see better and block glare, while making you look cool! Should you go for polarised sunglasses? Read on!
Learn More
24Hr Dispatch Via Specscart Rocket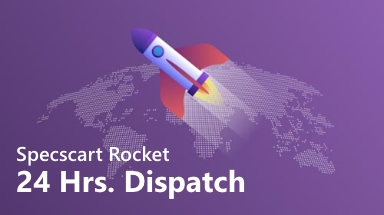 Surprisingly fast delivery for every last minute occasion. Glasses at your doorstep With a hell-for-leather chase!
Buy Now
Read More
---
Hello,
fellow reader!
An exciting offer is on the way to your inbox!
You like to read stuff, and we love that about you.
Enter your email-ID below and we will send you an exclusive offer!