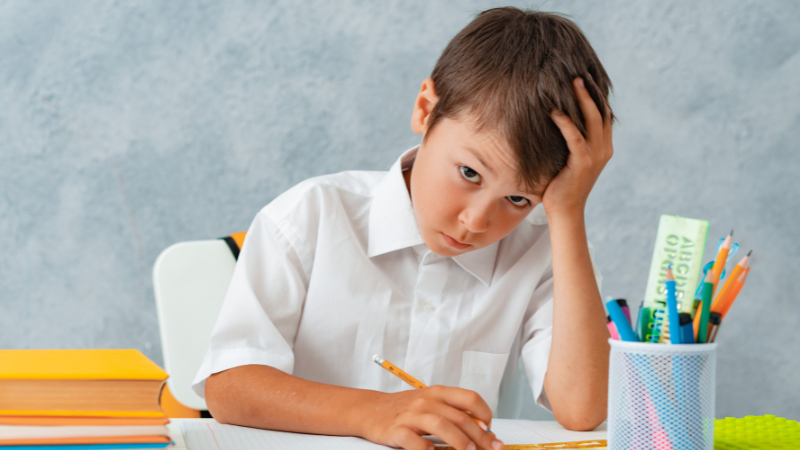 Irlen Syndrome: Symptoms, Diagnosis, And Treatment
Have you heard about Irlen Syndrome? According to Irlen UK, 14% of people may be affected by this condition. Well, that is a significant number. So here we are to inform you about all that you need to know about Irlen Syndrome. From symptoms to diagnosis, to treatment, we have covered it all. Read on!
What Is Irlen Syndrome?
Also known as Meares-Irlen Syndrome, or Scotopic Sensitivity Syndrome, Irlen Syndrome is a perceptual processing disorder. Compared to various other learning and processing difficulties, Meares Irlen Syndrome was discovered at a relatively later stage. It was in the 1980s when Helen Irlen - an American psychologist - discovered this syndrome and labelled it Scotopic Sensitivity Syndrome.
It needs to be noted that Irlen Syndrome is not an optical problem as it has to do with the way the brain interprets light signals and thus is a problem related to the brain's ability to process visual information.
There are various factors responsible for causing this condition, ranging from genetics to inflammatory processes, to head injuries. Meares-Irlen Syndrome can affect various aspects of an individual, including their behaviour, concentration, and ability to sit still, among others.
But then what are the signs of Irlen Syndrome that can help us detect it? It is the symptoms that we will discuss next.
Irlen Syndrome Symptoms
Listed below are some of the common symptoms of Irlen Syndrome.
Light Sensitivity
Light sensitivity is one of the most common Meares-Irlen Syndrome Symptoms. This sensitivity is especially to sunlight and fluorescent light. However, individuals suffering from Meares-Irlen Syndrome can also experience light sensitivity to various night lights and also to glare from headlights or streetlights.
Along with light sensitivity, various physical symptoms also might follow including feeling tired, anxious, and irritated. It can also cause problems such as headaches, restlessness, and mood changes.
Problems With Reading
Apart from the various optical conditions that are known to cause reading problems, Irlen syndrome, which is not an optical condition, can also result in inconvenience during reading.
From poor comprehension to misreading texts, from difficulties faced in dim light conditions to reading slowly or hesitantly, these are some of the common reading problems that an individual suffering from Scotopic Sensitivity Syndrome might encounter. Such patients can also have issues with writing.
Attention And Concentration Problems
While reading and doing academic tasks, problems with attention and concentration are another common symptom associated with Irlen Syndrome.
Depth Perception
One of the Irlen Syndrome symptoms is the inability to gauge the depth correctly. This can lead to difficulty in judging distances while driving, difficulty catching a moving ball, and issues faced during various other situations that require one to perceive the depth properly.
Other Discomfort
Some other common complaints of those suffering from Irlen Syndrome include headaches, nausea, eyes hurting or becoming watery, and strain or fatigue due to computer usage.
Irlen Syndrome Diagnosis
One of the most popular ways to diagnose Meares-Irlen Syndrome is the Irlen Syndrome test. In this process, a reading strategy questionnaire is administered to those undergoing this test to detect whether Irlen Syndrome is the cause of reading difficulties.
After the Irlen Syndrome test, which is a kind of prescreening, individuals identified as being at risk will undergo a formal Irlen screening. This is performed by a certified Irlen screener. Irlen screening is a comprehensive method that can reliably identify the condition. Apart from identification, Irlen Syndrome screening can also assess the severity level and determine what should be the appropriate intermediary intervention.
Irlen Syndrome Treatment
Meares-Irlen Syndrome is treated by application of the science of colour. Each colour that we see has different wavelengths. This means that light waves of varying wavelengths are processed by our brains. In Irlen Syndrome treatment, colours of specific wavelengths that cause irritation to the brain are filtered out to correct the visual processing deficit.
The method used to treat Irlen Syndrome is known as the Irlen method. In this method, coloured overlays and filters are used to filter out the wavelengths of light that distort the ability of the brain to process visual information.
Using tinted Irlen lenses can be very helpful for those suffering from Irlen Syndrome. For example, if a patient uses these coloured overlays while reading, brightness and distortion issues can be eliminated. It is to be noted that not everybody will require the same coloured overlays. Hence, it becomes necessary to visit a certified Irlen Screener to find out the colour of Irlen lenses that will be right for you.
Our Latest Stories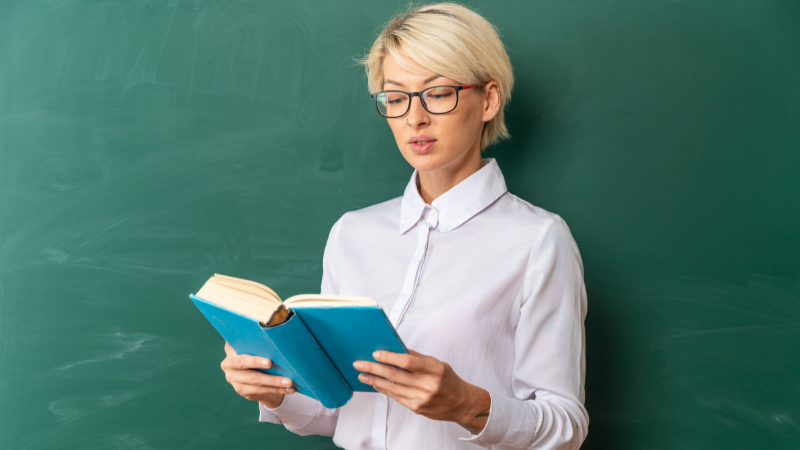 Halina Tseng
Published on July 29, 2022, 7:02 am
Best Hairstyles For Glasses Wearers
People above 50s look great in their salt and pepper hairstyle. When they do hairstyles with glasses, they look even more classy. Read to know more!
Learn More
24Hr Dispatch Via Specscart Rocket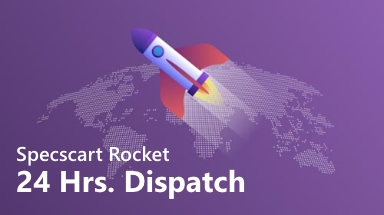 Surprisingly fast delivery for every last minute occasion. Glasses at your doorstep With a hell-for-leather chase!
Buy Now
Read More
---
Hello,
fellow reader!
An exciting offer is on the way to your inbox!
You like to read stuff, and we love that about you.
Enter your email-ID below and we will send you an exclusive offer!