At last, our wait for the third store is over. 5th March 2022 will remain an auspicious day for Specscart as our third store at Urmston was launched with grand success. It was a memorable day for the Specscart family. The journey of the first store in a small area of a mall to launching our third store has been a remarkable journey.
A warm store welcome
The store launch was a grand success for our entire Specscart family. People were trying their glasses in our store from the eyewear shelves, and there were happy faces all over. And we never let our customers go empty-handed. We'll always remember the first pair of frames sold at the store!
People of almost every age group came to visit our store at Urmston. There were surprises for guests visiting our store in Urmston. The store is designed with all the natural amenities and has separate sections for all glasses for the guests to find their favourites easily.
Our store managers were very kind and attended all our visitors with equal respect and gave time to each guest visiting the store. It has made us achieve good reviews for our store and our Specscart family.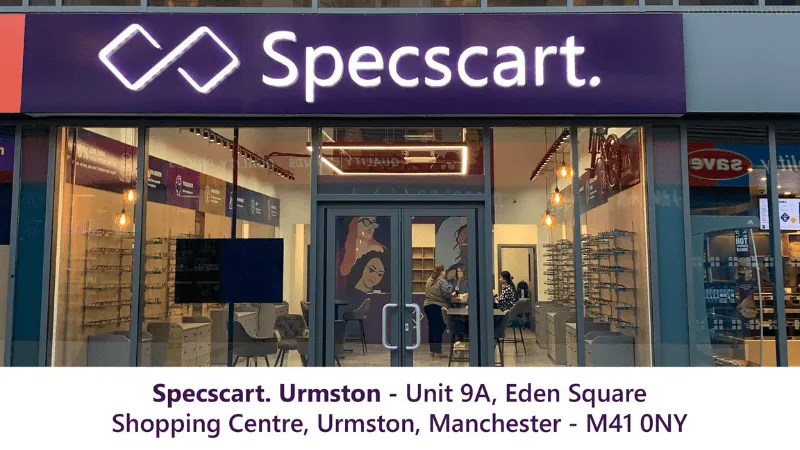 Customer visit feeling
The store had just opened, and we could see our first customer coming to our store. It was a very emotional and happy moment, and words will fall short for our feelings. The person came and visited several sections of eyeglasses at our store. We do not let our customers go empty-handed or dissatisfied, and we had kept our promise to have a frame in their bags on visiting the store.
Our customer was delighted to have the favourite frames in the bag with satisfaction. The first visitor always has a special place for any company, and we specscart have a special feeling for all our customers. The visitors were kind and cooperative with our managers while buying the frames.
After the first customer had visited our store, several other customers came to the store and went home with their bags loaded. They were pleased with the glasses they brought from our store at Urmston. We will also continue with the free eye test feature at this new store, where you will find the best optician in Urmston. Some had ordered glasses with and without prescription will be delivered within 24 hours to their given address. The bright and happy faces made the day more memorable for our Specscart family.
Specscart's Promise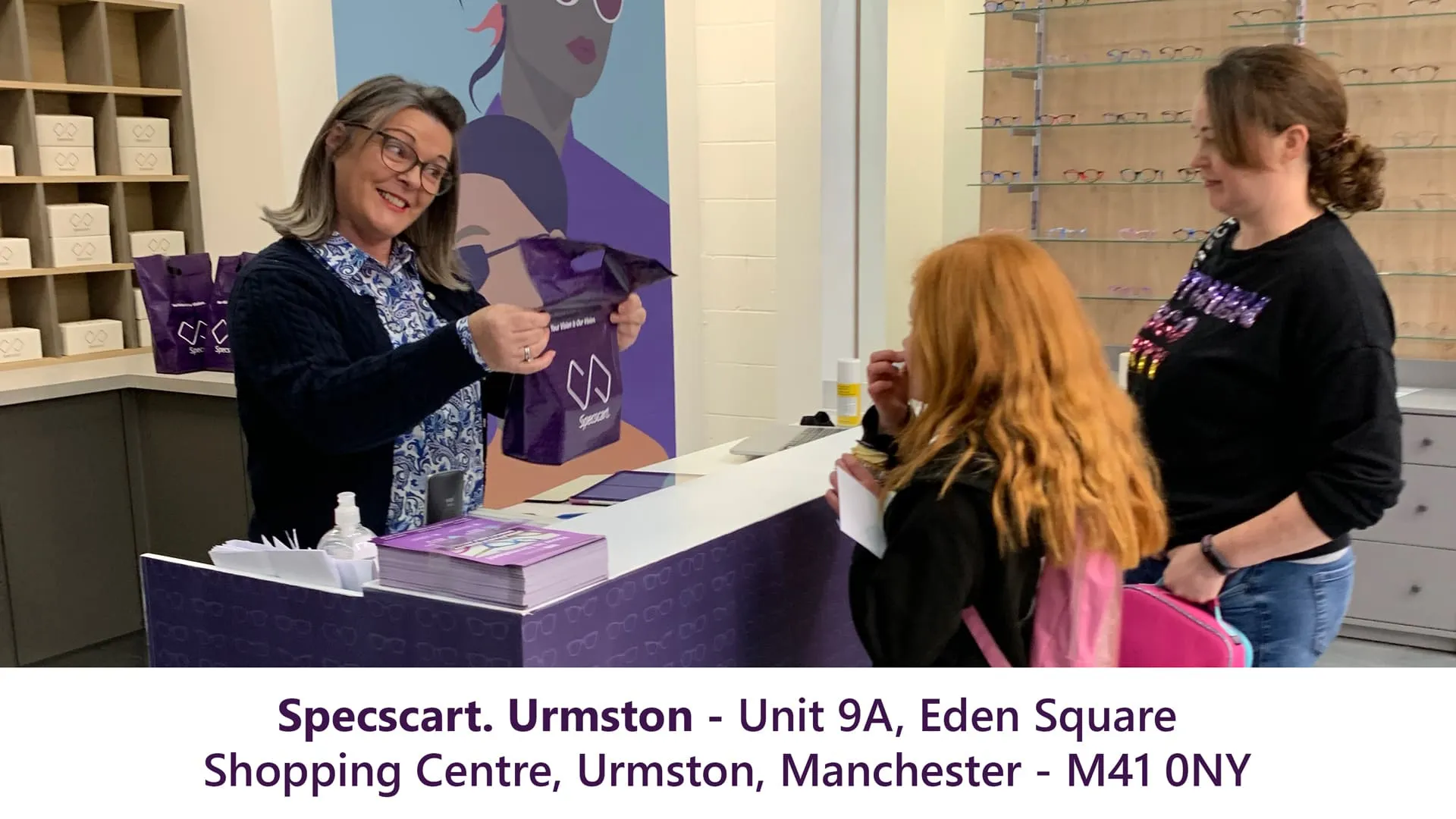 Specscart provides its customers with glasses within their budget. We do not charge anything for eye tests, even private ones. We provide free coatings with every pair of eyeglasses and free shipping to those who want them delivered at home. As per our tagline, A Frame for Every Game, we have a collection of frames that fits every mood and occasion at a pocket-friendly rate and will have more customers at our store.
We had promised to all the people of Urmston that there would be surprises while visiting our store for the first time, and we had kept our promise. There were surprises for every customer visiting and buying glasses from our store. The different section has helped our customers to distinguish between the styles and pairs of eyewear.
Specscart believes in moving forward and learning new things at every step. The third store at Urmston has given us strength and has boosted our confidence for our next store. Do support us the way you all have till, and we promise to keep revolutionising the eyewear industry. We promise to have more than one frame in your wardrobe, like your outfits. We welcome all to visit our stores and get frames for every game.