Well, summer has moved in, and the sun is shining at its peak. Along with cool baggy jeans, light-shaded tees, and colourful hats, sunglasses are also very much prominent over the streets.
But why do sunglasses witness a drastic increase in their public appearance all of a sudden during this time of the year? This has always baffled us. It is very simple - the sun shines all year round, making sunglasses an all-season accessory.
By not making sunglasses an integral part of your outdoor style game, you are missing out not only on some solid style points but also on much-needed UV protection for your eyes. Sunglasses combine function and style to give you a cool outlook and keep the harmful UV rays at bay.
Men's Sunglasses Trends 2023
We are almost halfway through 2022 and can already spot some styles that are going to be trendsetters in the near future. Well, many ongoing trends will carry on - with little variations - into 2023 and we are definitely going to witness the revival of some trending shades for men from the recent past.
Here goes the list of men's sunglasses trends 2023 to keep you ready beforehand for a wardrobe upgrade and avoid last-minute panic. These suave-like styles are bound to bring about a refined modernistic appeal.
Ultra-classic Aviators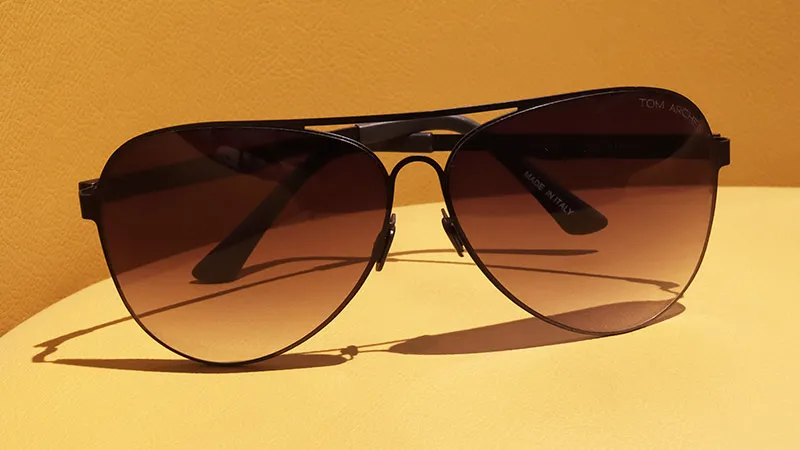 When the talk is about men's sunglasses trends, we just cannot miss out on the aviators - thanks to their timeless appeal. Ever since they became popular, aviator sunglasses have never left the fashion scene.
The offbeat teardrop structure places aviators right at the top of the list of classic sunglasses. Although the teardrop structure has seen modifications with the evolution of trends in the fashion space, the classic appeal remains preserved.
2023 is going to be about aviators with metal accents and the double-bar bridge will be trendier than ever. We are also expecting the futuristic oversized aviators to be one of the coolest trending sunglasses for men in 2023 as fashion enthusiasts have developed a penchant for funky sunglasses.
Aviator sunglasses are a style that transcends just the beach. For whatever occasion you need your sunglasses, the variety that aviators possess will never disappoint.
Round Sunglasses: Turning Back The Clock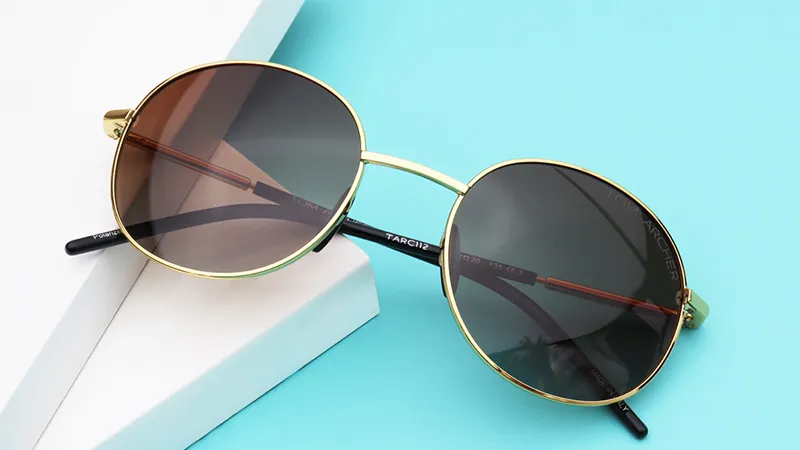 The retro-leaning round sunglasses have come full circle and are all set to drive the sunglasses' style game in 2023. From the thick chunkier acetate frames to the Lennon-like smaller wire-framed styles, round sunglasses - like always - will raise the bar higher in the upcoming year for other styles to follow suit
The soft curves of rounder frames serve as a great enhancement of angular facial features, making these pairs an ideal pick for those with square or rectangular face shapes. For an added bit of contrast, the tortoiseshell frames will set the tone for something exceptional.
Mountains or beaches, a poolside party or a weekend getaway to the countryside, you have the round sunglasses to give you company.
Geometric Frames: Sides And Angles Executed Perfectly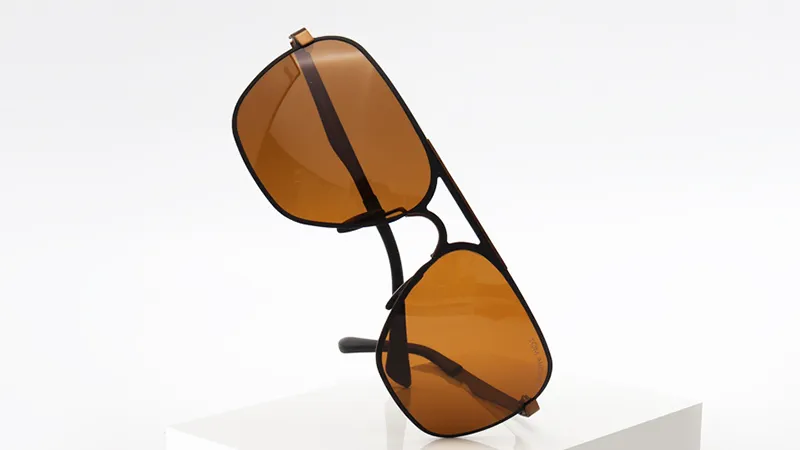 The list of sunglasses trends 2023 for men gets even more stylish with the inclusion of the offbeat geometric styles. Who doesn't like to stand apart? Geometric sunglasses will certainly help.
The most fascinating thing about these pairs is their bold and vibrant shapes. Symmetrical or asymmetrical sides, sharp or curved angles, what only matters is the way the sides and angles blend to produce sunnies that are purely magical.
What does geometric sunglasses have in store for you in 2023? The streets are going to be flooded with geometric aviators - the influential aviators doing what it does best. The sleek metal frame variants will make room for more elegance, with the half-rim styles being an absolute craze.
Talking about shapes, the conventional hexagon and octogon will certainly be one of the most sought-after stylistic preferences, with unconventional ones too getting into the groove. Regardless of the style you prefer to go with, it needs to be noted that geometric sunglasses accentuate all face shapes.
Going Big With Oversized Frames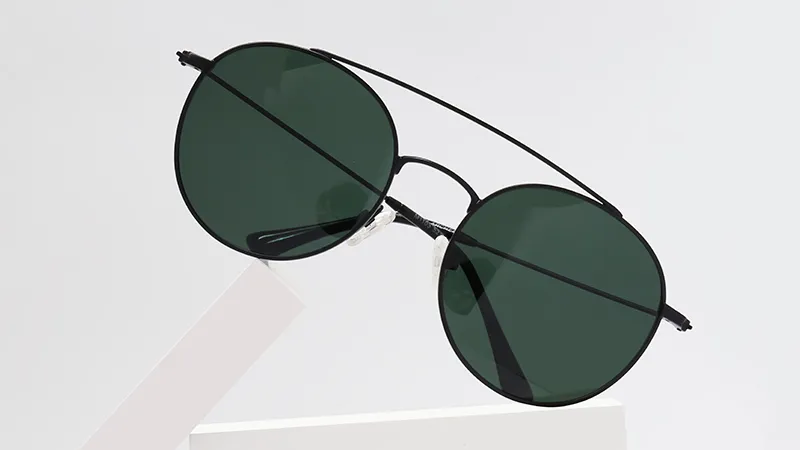 Apart from the nostalgic touch of the 60s, oversized sunglasses bring unparalleled enthusiasm and fun into your physical appearance. And all this with a fine touch of class!
Your search for a perfect pair of cool sunglasses for men ends at oversized sunglasses. 2023 is going to see the revival of funky sunglasses to the fullest, and the major portion of credit needs to go to oversized sunglasses here.
To keep things easygoing, oversized sunglasses in acetate frames are a game-changer in their own way. To take the playful route, lively frames in colours such as yellow, green, red, or even dual-tone frames can help big time.
Wait, you even have a classic option here! We are talking about the metallic oversized frames for a vintage appeal full of elegance.
Wayfarers: Inside The Box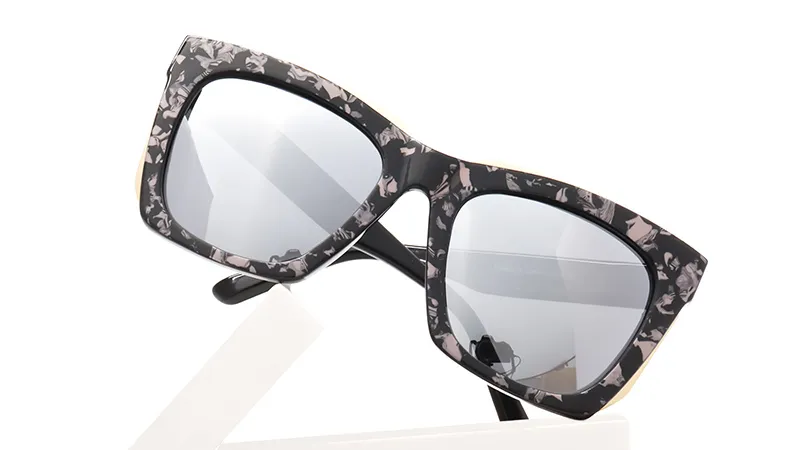 On tracing the popularity of the wayfarer sunglasses, we can definitely talk about how it became a go-to sunglasses style for people all across the globe after Tom Cruise styled them to perfection in The Risky Business. However, wayfarers were destined for big things, and a glimpse is enough for anyone to make this out.
In 2023, we are going to see more D-shaped wayfarers apart from the iconic square frames. The retro-inspired heavy browlines are also making a serious comeback. If you are still looking for that pair of sunglasses that will go well with everything that you own, wayfarers are here to your rescue.
Just like any other style, even the wayfarers have evolved. The conventional box-like structure with sharp edges is a definite classic, with softer structures like round wayfarers too making a solid style statement.
Coming to the frame materials, chunky acetate or sleek metal frames - both will find a place in the trending charts of best sunglasses for men in 2023.
We have listed down the styles of sunglasses for men that are set to rock and roll in 2023. However, the bottom line remains that sunglasses are not just a summer accessory, but a daily essential that you must have by your side whenever you encounter sunny conditions