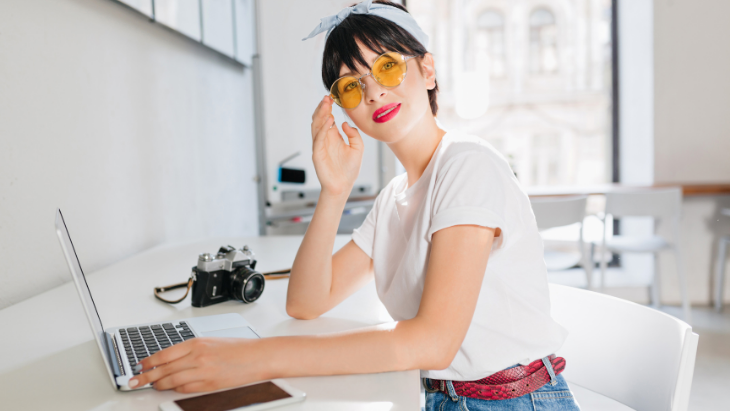 Tinted glasses for indoor use: What should you know?
Wearing tinted glasses indoors? You must be trying to look like a rockstar, right? This is what someone would think if you wear tinted glasses inside.
But I understand, you're not trying to be a rockstar. You only want to protect your eyes from bright fluorescent lights or glare from digital screens. And if you have light-sensitive eyes, then you have a valid reason to wear tinted glasses indoors.
Tinted glasses look unquestionably stylish. But recently, people have started wearing these glasses for indoor use. So, what's the deal? Let's find out.
Are tinted glasses good for light sensitivity?
Sure style is a major factor why most people tend to buy tinted glasses but are there health benefits to it?
If you have migraines or any other chronic condition and can't bear bright lights, then the tinted lens could work as a therapy for your eyes. In fact, FL-41 tint has been shown to increase the blinking frequency and provide protection from bright sources.
This tint is rusty-rose in colour and blocks blue wavelengths that are responsible for most eye problems. It reduces migraines or vision discomforts triggered by bright artificial lights.
However, there's a vast variety of eyewear designed to block blue light and help during screen time. These include blue-blocking glasses, computer and gaming glasses. Not only do these glasses reduce eye strain but they also improve sleep.
It's important to note that not all screen glasses have amber or yellow tint. Some have clear lenses but are able to ease the eye strain in a more effective way.
If you don't have any underlying eye condition or light-sensitive eyes, then the choice of the lens colour comes down to your personal preference.
Does wearing tinted glasses indoors has any side effects?
There are no side effects of using tinted glasses all day. However, there's an adjustment period that some people will go through, especially the ones who've never worn prescription glasses or any other kind of eyewear.
Tinted eyewear can affect how some people perceive colours which is more common in those with existing eye disorders or colour issues. Moreover, since these glasses block certain wavelengths, it helps in increasing contrast and elevates the quality of your vision. This gives you a sharp vision and allows you to see the little details.
While most people adjust to these lenses from the get-go, some have to deal with certain issues which go away on their own within a few days.
Tips for using tinted glasses indoors
Getting the lens tint of your choice is now easier than ever. For most people, tinted lenses are as much of a fashion statement as a necessary function in their glasses to see better.
But no matter whether you're wearing tinted glasses indoors because it looks stylish or your poor vision demands it, there are a few tips that'll help along the way. Here's a roundup of a few things that you must consider before buying tinted eyewear for indoor use.
Get an eye test
The best way to determine the most suitable lens tint for yourself is to get an eye test first. The optician will examine your eyes and suggest you the best lens tint that'll help your vision in the best possible way.
This becomes even more crucial if you have an existing eye disease or disorder. NHS offers eye tests for free to people younger than 19 or older than 60. We also give a free eye test to everyone in the UK at our local stores in Walkden and Bury. You can either book the appointment online or call us at the store.
Lighter tints work better
Lenses with dark tints pose a significant threat to your vision. When you wear them regularly, your eyes become used to the darker view which makes lights seem even brighter and painful. As a result, your eyes actually become sensitive to light. This is why you must avoid using dark lens tints indoors.
When you're indoors, your eyes need protection from blue light emitted by computer screens and fluorescent or bright LED bulbs. So, choose tints that filter out blue waves and reduce eye strain.
Don't forget an anti-reflective coating
As tinted lenses dim your vision by blocking most of the light, having an anti-reflective coating on the surface will let more amount of good light reach your eyes. When the light levels are sufficient, it would put less strain on your eyes and give you a comfortable vision.
Also, an AR coating will reduce reflections on the lenses and make your tinted glasses look even more stylish. So, never forget to get an anti-reflective filter when buying tinted eyewear.
Avoid polarised lenses
If your eyes can't stand glare, then having polarisation filters on the lenses might seem like a good idea. However, it can increase the darkness of your lenses and vision problems when worn indoors.
Your vision will turn dark and you'll struggle to read or use your smartphone indoors. So, make sure that tinted glasses for indoor use have no polarisation filter on the lenses.
Put your health first
Although tinted glasses look super stylish, you must put your eye health first before selecting a tint. For this, you have to get an eye test first and get suggestions from your optician.
When choosing lens tints, make sure you consult a good optician. Tell them about your lifestyle and any vision problems you're having so they can pick out the best lens tints for you.
All in all, it's completely safe to use tinted glasses whether at home or office. They are stylish and protect your eyes from bright disturbing lights.
Our Latest Stories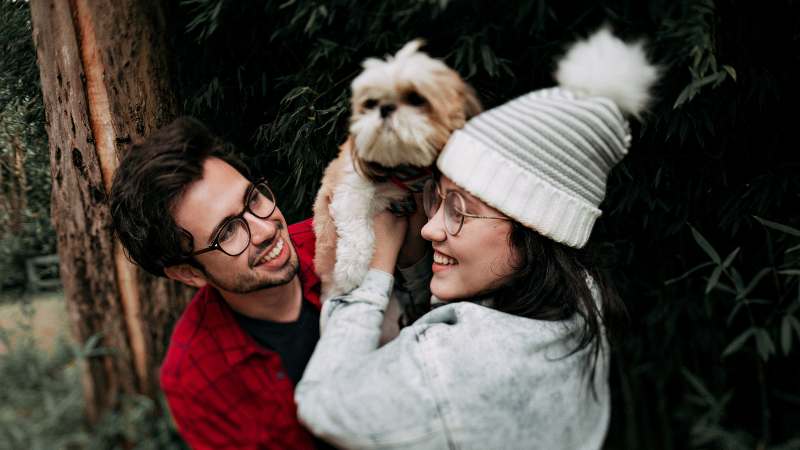 24Hr Dispatch Via Specscart Rocket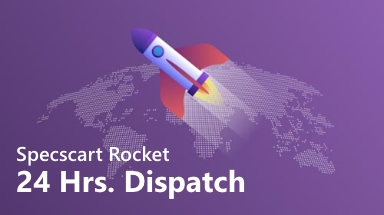 Surprisingly fast delivery for every last minute occasion. Glasses at your doorstep With a hell-for-leather chase!
Buy Now
Read More
---
Hello,
fellow reader!
An exciting offer is on the way to your inbox!
You like to read stuff, and we love that about you.
Enter your email-ID below and we will send you an exclusive offer!