Outdoor enthusiasts and athletes rely on high-quality sports glasses with their eyes closed. These accessories not only offer crystal clear vision but also provide maximised protection from undefined injuries.
Though slaying in your sports glasses and winning trophies sound like a great idea, taking proper care and restoring them in their original form is extremely important. After covering every detail on 'What are sports glasses?', here, we will discuss the nitty gritty ways to keep your sports glasses intact and in the best of shape. Let's delve deeper for more insights on the given topic.
Make Sure to Wash Your Hands Before Touching Your Glasses
This is the first and most important tip that you need to keep in mind while looking after your sports glasses. Since our hands contain oil and dirt, they might get transferred to the glasses and spoil the aesthetic beauty. All you need to do is wash your hands with warm water and gentle soap and that's it- you can continue cleaning your eyeglasses once your palms are dirt-free.
Use Cleaning Agents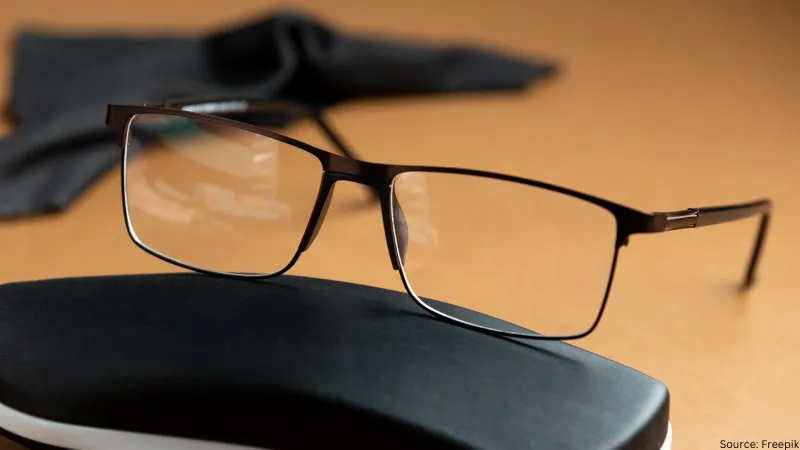 We provide freebies like a microfibre cloth and cleaning solution with every pair of glasses that we deliver. These are exclusively customised cleaning sprays that remove the presence of dust, dirt and debris from your glasses. However, if you are not equipped with these necessities when required, there are a few other ways to the rescue. You can clean your glasses using a gentle dishwashing liquid and rubbing alcohol.
On the other hand, make sure to avoid agents that can pose harmful threats to your lovely pairs. Some of the examples typically include ammonia, bleaching agents and multi-surface cleaners for bathrooms, windows and counters.
In order to clean your eyeglasses, all you need to do is use lukewarm water along with a microfibre cloth. Use gentle motions and leave them to dry for quite a few minutes. Your glasses will look as fresh as a new set of glasses.
Store Your Sports Glasses Properly
Storing your glasses while you are not donning them is another crucial factor that you can't choose to overlook. Keep them inside their designated cases and that's all! Make sure to carry these boxes and microfibre cloth wherever you go. Since your sports glasses are exposed to frequent wear and tear, paying extra attention to their optimum maintenance is extremely important.
Don't Rely on Old Rags and Everyday Materials
Rags and eyeglasses don't really go hand-in-hand. Be it a new rag or an old one, you must avoid them every time. Their abrasive nature often leads to noticeable damages like marks and scratches on your frames and lenses. Also, everyday materials like articles of clothing, napkins, facial tissues and body or hand towels are not the best cleaning kits for your sports eyewear. Handle your pairs with care, after all, they need the same kind of love from you too.
No Need to Buff Scratches
Last but not least, you don't need to buff scratches and cause more harm to your functional and stylish sports glasses. After a certain point in time, every piece of eyewear will get exposed to dust and debris, it's given. If you are one of the most active sports people who use their glasses almost every day, you are bound to develop scratches. Unnecessarily buffing them will only pave the way toward major threats.
In such cases, visiting an optometrist and getting your glasses fixed is always the best decision. Replacing lenses is way more costly than repairing your lenses. After prolonged use, let the experts handle your sports glasses with utmost professionalism.
These are some of the tips and tricks that you can choose to follow while retaining your sports glasses in their original form. Get your hands on the best sports pairs that are well-designed to meet your needs and requirements. Focus on your game and your glasses will help you concentrate better. But, make sure to revert back to the same kind of care and love, because they deserve it too.