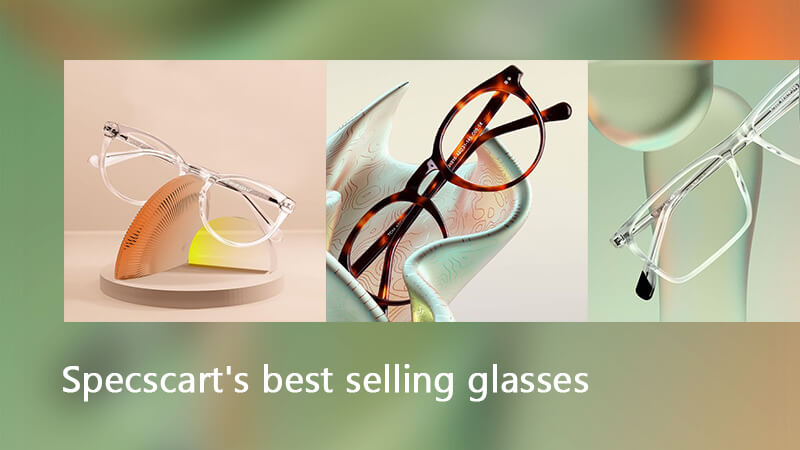 10 Best-Selling Glasses - Picked By Our Customers
Okay, enough of me showing you a few frames that I think you would like and then you choose from them. Let's turn the table for a moment. How about instead of me giving you the options, you choose from what your fellow shoppers are going for? Sounds more fun (and convincing) right?
I can understand just how hard selecting a pair of glasses can be. So I thought telling you about our most popular frames will narrow your options. Well, I am not going to show you all the frames as there are just so many! So let's just do it 10 at a time.
Best Selling Glasses - Top Picks by Our Customers
Let's make your glasses hunt a little easier. All the frames that you'll see in this blog are our top-selling products that our customers can't seem to get enough of.
Even if you are not aiming for vision correction, these glasses are loaded with advanced coatings to protect your eye health. And the fashion vibe goes without saying.
I hope that you've spotted your next pair of glasses here. And with the prices that we offer these designer glasses at, you might end up buying two pairs for the price of one.
Worry not if this list wasn't up to your taste. As I said, there are so many glasses in our top picks that you'll be spoilt for choice. Check out our most popular glasses and spot your faves there.
Our Latest Stories
Specscart Blog
Want the latest update on designer eyewear, shades or glasses? Our blogs give exceptional insights into the latest eye care measures and eyewear trends, fashion and style hitting the streets of United Kingdoms. From finding an optician or optometry near you to the latest designer glasses or sunglasses for the summer and spring fashion, you'll learn something useful every day. We publish regular informative measures on eye care, the latest design in eyeglasses and sunnies, celebrity specs and fashionable choices you can make in your lifestyle to up your fashion game. Read on to find information about various glasses types, eye condition and fashion trends in a fun and simple way that you would fancy with a cuppa tea.
Hello,
fellow reader!
An exciting offer is on the way to your inbox!
You like to read stuff, and we love that about you.
Enter your email-ID below and we will send you an exclusive offer!