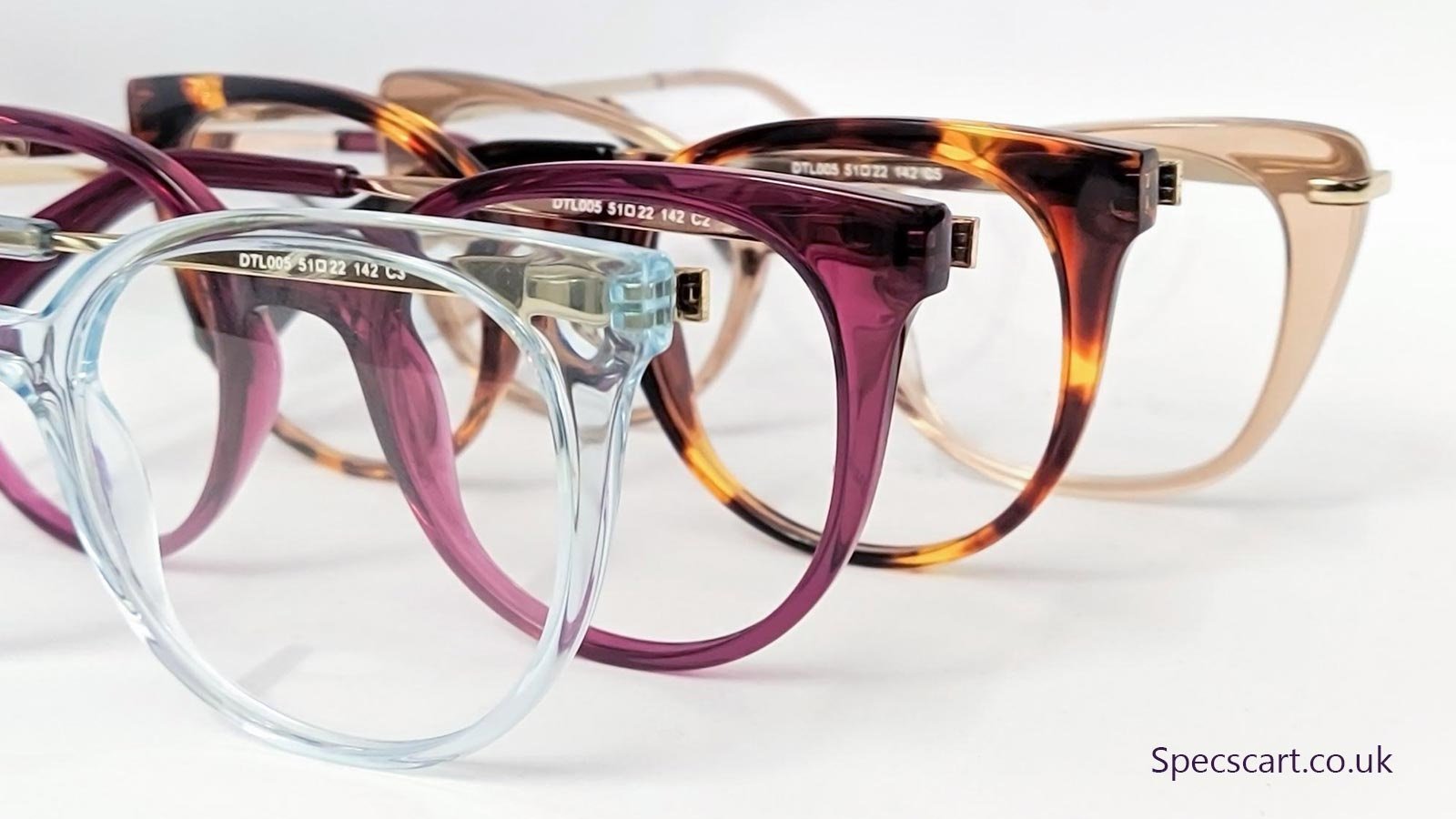 10 Tantalising Types of Glasses That Can Pull Eyes For You!
Choosing from different types of glasses is a fun adventure. How you lose yourself in the variety, colours and styles is something that's ethereal and each one of us should experience. But do you even know the plethora of types of glasses that exist? No? We'll tell you. After all, it's not just about the vision that you can stay sane with limited types of optical glasses to choose from. It's also about you stepping up in your fashion game. And that, with designer eyewear and different types of glasses frames to put on along with your outfits.
Here are the 10 Hunky-dory types of glasses you must try!
Wayfarers:
It was in the 1960s that the Wayfarers started gaining popularity and are trending even today. The reason being their classic trapezoidal shape that keeps your looks subtle while sprucing them up a bit. While wayfarers started off as conservative style for men, they have also transformed into one of the types of glasses frames for women. The introduction of variants that are flamboyant and look expensive is becoming the norm gradually and people are cherishing Wayfarers as an evergreen trend.
Find them here.
Cat-eye
If you have ever looked at the cat-eye types of eyeglasses frames, you would have guessed this already. Cat-eyes were the very first types of spectacles that were made as an approach to making eyewear fashionable. The feminine frame with its unswept outer edges creates an iconic appeal that encouraged the women of the 1950s to feel charming with their glasses on. Prior to this, the stigma around glasses and their unfashionable appeal made it impossible for women especially to be able to don them out in the public. The person behind this delightful addition to types of glasses frames was the New York artist and socialite, Altina Schinasi.
Here's one you'll love
Rectangular
Types of eyeglasses frames that are rectangular in shape have developed a bad reputation lately. That of being boring and conventional. What people ignore is their classic appeal and the versatility. And now with so much advancement in the fashion eyewear industry, rectangular frames are far from boring. There are different coloured patterns like the Havana tortoiseshell and Marble. Plus, frames that are dual tone or coloured crystal. To add to that, they can be of the full-rim, half-rim, or rimless type as well.
Find them here.
Round
We know you were a fan of Harry Potter and Hogwarts. Or maybe still are. But now you'll become a fan of his round glasses as well. And it's not just him, Johnny Depp, Gigi Hadid, and numerous celebrities also flaunt them. Why shouldn' they? The vintage classic has had unusually amazing remakes that makes them fun to don. They look cool, classic, charming, and at the same time extremely comfortable. It's one of the best types of glasses frames you can wear while complementing your high-street fashion looks.
Try these all-rounders, they are one of our best picks.
Aviators
Elvis Presley and Tom Cruise did make aviators so famous, but do you know the history behind them? Also known as pilot glasses, aviators were the types of spectacle originally made for pilots who used them to protect their eyes while flying. Yet, as you know the unspoken charm of these glasses, people (non-pilots) couldn't help but make them their own. What adds to their unparalleled class, is the top bar over the bridge that is rarely found in other different types of glasses frames.
Find them here.
Browline
While browline seems so new of a style it isn't really. Born in the 1940s, browlines, or Clubmasters as some like to call them have been style staples since decades now. For the uninitiated, browlines are called so because the upper front of the style is thicker and makes people notice your actual browlines. They are great types of glasses frames if you are someone who likes to look classy while turning heads along. That's what makes them a timeless choice.
Here, try this new entrant of our collection.
Geometric
If changing your look and sticking out a mile is what you want, geometrical types of glasses frames are the ultimate hunk for you. With shapes like an octagon, they will give you chiselled looks and flaunt your soft edges with their hard ones if you have a round or oval face shape. No wonder, you'll catch people struck in awe while you carry fashion the subtle way on your twinkling eyes with these types of spectacles
Find them here.
Full-rim
Now here's a catch! Full-rimmed glasses aren't any separate types of glasses. If an eyeglass is full-rimmed, what it means is that your lenses are covered on all sides by eye wires. These wires can be made up of metal or acetate. Just so you know, each of those types you read about above, all of them are found in full-rim type. With that out of the way, let's tell you what's so special about them.
Find them here.
What's unique about them is their full-bodied look and sturdy nature. While with a full bodied look, people can't help but notice your beautiful eyes as it attracts attention towards them. Coming to their being sturdy, well who doesn't like strong hunks? The point is you don't have to be worrying about any accidental drops, their breakage and the resulting loss of money that comes while repairing frames.
Rimless
The super sleek looking rimless eyeglasses do not have any frame around their lenses. Brought into being around the 1880s, they are one of the oldest types of eyeglasses frames ever designed. While they were born for the necessity of balancing the weight of glasses made in metal, they are now famous as no less than a fashion element. That's because they portray a snazzy and sophisticated appeal that's quite loved by many people.
Here's one you will find classy.
Half-rim
As it might be obvious from the name, half-rim glasses are a melange of full-rim and rimless glasses. These are best for people who want to express their individuality both ways - the bold and the sophisticated. What's more, just like full-rim glasses they are also available in different types of frames for glasses. Yep, all from 1st to 8th of this list.
Find them here.
We can imagine that gleaming smile you have after reading all these different types of glasses frames names. Why shouldn't you be happy with such a glorious assortment of glasses to choose from? And yeah, don't forget, you can always get these glasses to try at home for free. Not a couple of frames for 1-2 days only, you can choose up to four frames for a whole week. So, buckle up, there's loads of adventure ahead! Start-off on choosing your favourite frames today!
Our Latest Stories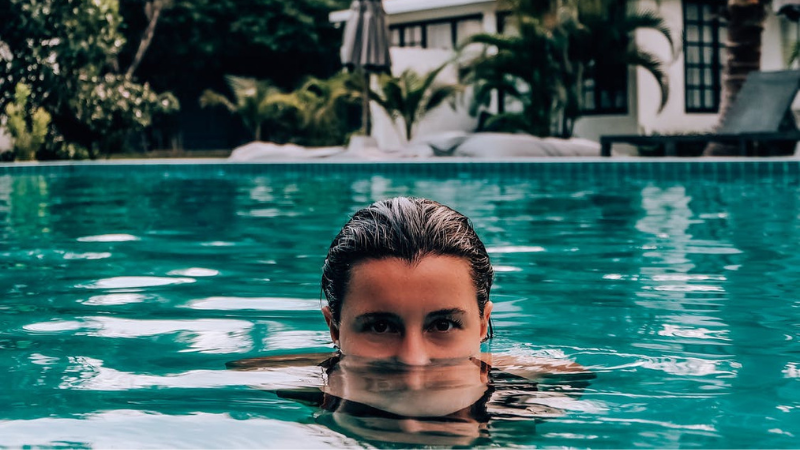 24Hr Dispatch Via Specscart Rocket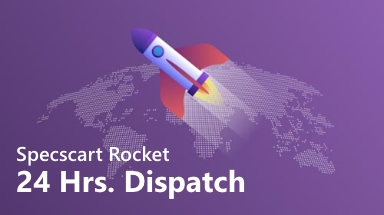 Surprisingly fast delivery for every last minute occasion. Glasses at your doorstep With a hell-for-leather chase!
Buy Now
Read More
---
Hello,
fellow reader!
An exciting offer is on the way to your inbox!
You like to read stuff, and we love that about you.
Enter your email-ID below and we will send you an exclusive offer!