From being a mere vision necessity, eyeglasses these days are considered excellent statement-making pieces that turn heads. While glasses for styling purposes were a remote idea initially, these beauties are now ruling the fashion world in so many ways.
Whether you are looking for prescription glasses or stylish pairs, we have different styles, colours and designs to offer. Slip into these spec-tacular accessories and choose to look honest, trustworthy, sophisticated and intelligent.
Also, eyeglasses are incredible cues that speak volumes about your personality. Are you approachable, fashion-enthusiast, nerdy, minimalist or confident? Let's explore this blog to know more on the given topic- you are definitely in for a treat!
Bold Coloured Glasses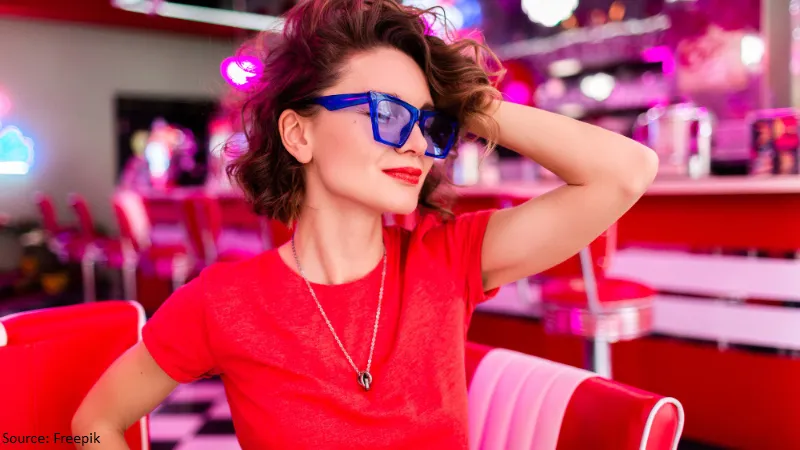 Do you like to sport glasses with bright and bold colours? Looking forward to buying shades like vibrant green, red, magenta or yellow? Well, you are one of the open-minded people who likes to be 'seen' and recognised among a huge crowd.
Honestly, bright glasses don't really mean that you want to be the centre of attraction or you are an extrovert. But, it allows you to embrace the flair of fearless fashion along with the vibrant art that comes with it.
Tortoiseshell Glasses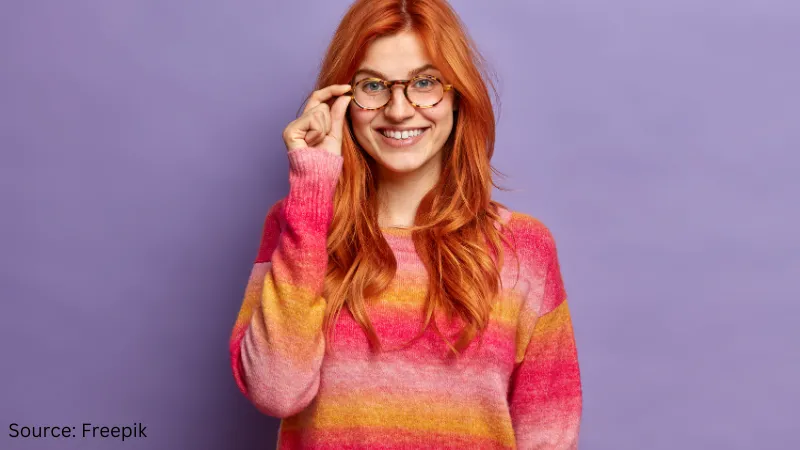 Tortoiseshell glasses are equipped with flattering patterns and combinations of multiple colours. Available in different sizes and shapes, these gorgeous pairs scream wit, intelligence and deep thoughts. Pair them with quirky outfits and let your cheeky side steal the show in no time. Creative, catchy, deep thinker- tortoiseshell glasses are meant to position you out of the box.
Cateye Glasses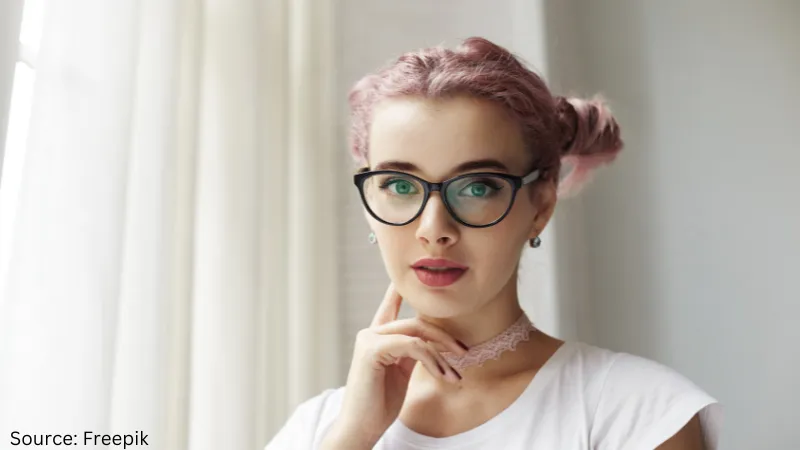 Made popular by iconic Audrey Hepburn, cat-eye glasses are no less than an absolute catch. Satisfy your love for vintage glasses by investing in these pairs with upswept edges. Don them every time to get ready for an event and look playful, nostalgic, whimsical and charming- let others drool over your stunning appearance.
What are you waiting for? Explore our collection of cat-eye frames and we are sure these glasses will cross your mind. The colours and elegance incorporated in these pairs are to die for not even kidding. Add some sharpness to your round face and evolve as the ultimate showstopper that you already are.
Geometric Glasses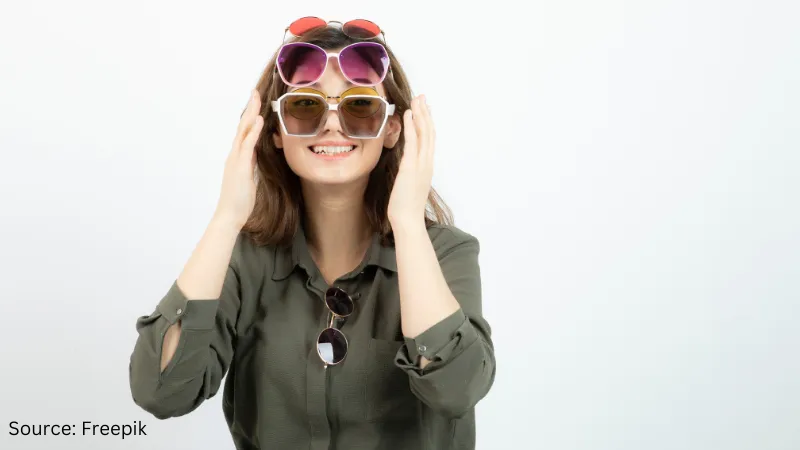 Extremely loved by the glass wearers, geometric frames are eye-catching and playful. Look analytical and steal the thunder with these quirky pairs that are made with high-quality materials and are affordable. Looking for a unique shape which isn't kooky, bright or thick? Geometric glasses are everything you are looking for. Let all the stare be right on you.
Pastel Coloured Glasses
To be honest, glasses with pastel colours are way too adorable- they are so hard to resist. Suitable for different complexions, these cute pairs are available in different hues. Doll yourself up with pastel-coloured pairs and reflect a sense of playfulness immediately. Sometimes, we forget to appreciate the little things in our life. Take a sip from your coffee mug while admiring nature and looking absolutely pretty in these darling eyeglasses. You will feel beautiful inside out, that's it.
Clear Glasses
Transparent glasses or clear glasses are versatile, universally flattering and incredibly chic. You can either choose to keep these pairs colourless or add a touch of translucent hint. Thanks to clear eyewear accessories, embracing thicker frames and not overloading your facial features with opaque lines and colours is easier now. Whether you are about to present your idea in the office meeting, hop on a brunch date or randomly meet a friend, these glasses are ideal for every situation.
How to Select the Right Pair of Eyeglasses for Your Face?
Now that you know what your glasses speak about your personality, knowing how to select the best frames is important as well. The moment you find the perfect pairs for your eyes, personality and style, you can opt for a free try glasses at home service and try out the frames from the comfort of your home. Free shipping both ways, we promise to cut the cost and make your purchase an affordable one.
Also, your face shape matters a lot when choosing eyeglasses for yourself. Round faces look good when complemented with square glasses and vice versa. You can head to our face shape guide, thus figuring out your facial structure. Don't forget to explore the Find Fit page- it will guide you to handpick the best-fitting glasses that are meant only for you.
.
For a visual representation on how to measure your face shape, you can check out our video here: