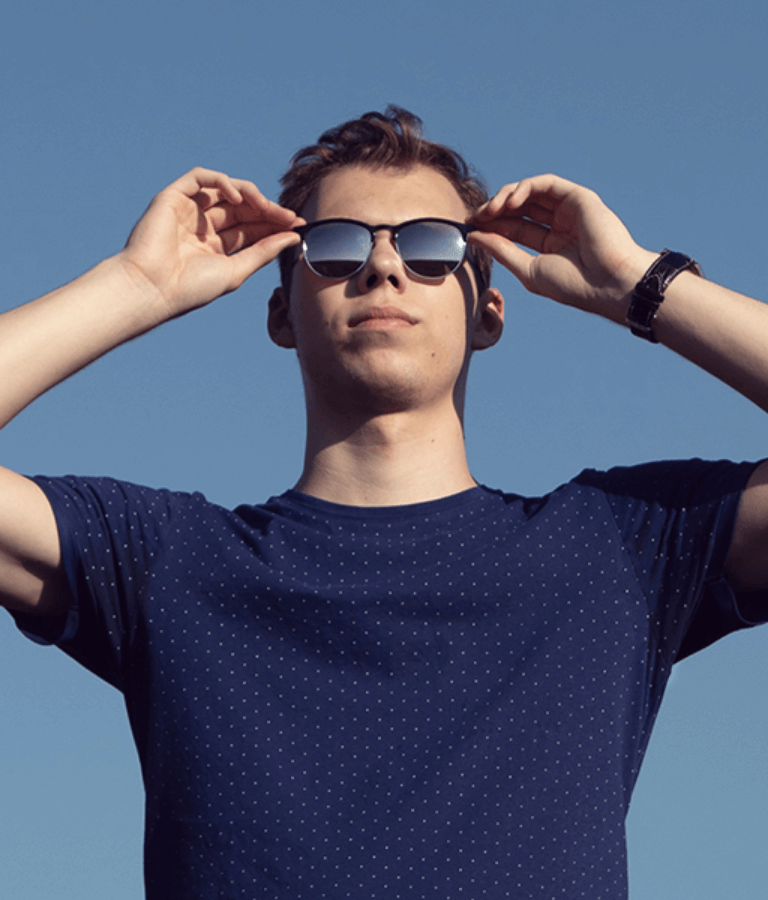 Free Fully Loaded Lenses

Anti-UV

Anti-Glare

Scratch Resistant

Impact Resistant

All inclusive
Brow Bar Sunglasses
Innovative & Ultra-modern Sunglasses

Free Fully Loaded Lenses

Anti-UV

Anti-Glare

Scratch Resistant

Impact Resistant

All inclusive
Brow Bar Sunglasses - Hot Summer Trend Alert
Brow bar sunglasses are everything you would want in a pair of sunglasses: sophisticated design and modernistic appeal. Brow bar sunglasses are not only for the summer season. It's something for the future. Brow-bar sunglasses are impossible to neglect and easy to appreciate. These chunky creations and funky articulations kick-start your style for the season and get ready for new trends.
No! These brow bar sunglasses are not at all the same as you see in conventional sunglasses. It is a pure unique creation of its own. As we all know summer is all about sunnies and the lazy pool days. However, making a powerful stylish look in the summer wardrobe makes your look more vibrant and appealing. With the help of a brow bar sunglasses, add prescription or keep it simple to challenge the heat in style.
---
Brow-Bar Sunglasses - Raise the Bar for Iconic Looks
What makes over the top fashion in sunglasses a blazing trend?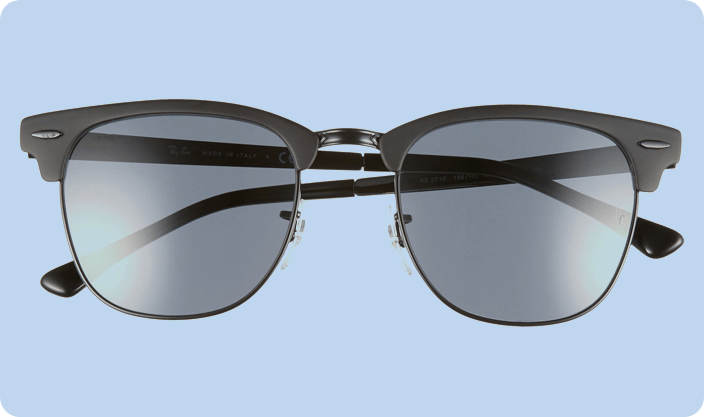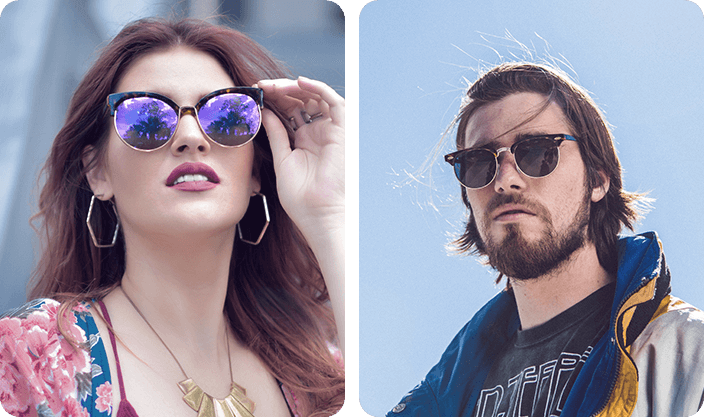 Our brow-bar sunglasses are new, refreshing and aesthetic that wins your heart at a glance. We are so used to seeing the same heavier acetate or thin metals on sunglasses. It's getting a bit boring and exaggerated. Hence we are evolving towards a difference in design, a pattern new and attention-grabbing enough. Nothing fits the definition better here other than the classic brow bar sunglasses. The brow-bar frame creates a funky appearance that blends a vintagey and futuristic appeal all together.
Whether you are looking for flat brow bar sunglasses or double brow bar sunglasses or other kinds. It is all created in beautiful texture that complements seasons and occasions. The elite part of these sunglasses are the top bar that leaves your nose alone It plays the eyebrow game little better than you. Hence it is impossible to ignore their presence and simply fall in love at a first sight (Yes! It exists). The look on your face changes into someone who's poised, confident and composed.
Brow-Bar Sunglasses for women: More than an accessory
A confident attitude to carry around with elegance.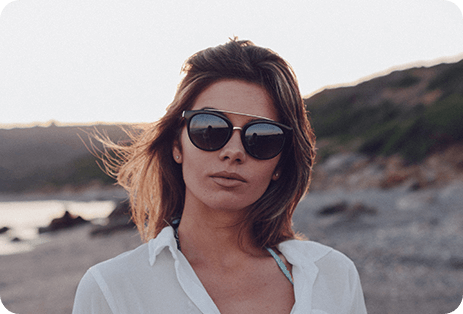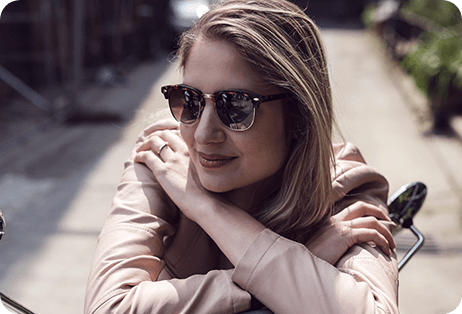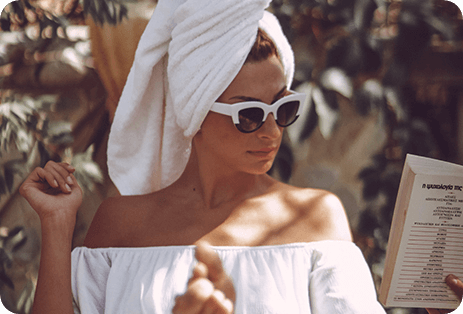 You can never imagine what brow-bar sunglasses women do to each other. It opens a door to a fashionable look that radiates confidence and charm. It's the attitude that matters. Brow-bar sunglasses are perfect for any outfit. Whether you're going for a date or a quick shopping trip. Stylish brow-bar sunglasses can suit any dressing style. In fact, wearing them with any type of denim gives a bold look. That looks sexy as hell. Casual wear, beachwear? Sunglasses are better. With so many styles to choose from, you'll be ruined for sure.
Round brow-bar sunglasses are the hottest trends in women's fashion, round glasses are intended for an independent and working woman. Cat-eye browline glasses are always women's first choice. You can choose sunglasses with prescription lenses or just non-prescribed ones if you are looking for a style enhancement.
In a list of fashion sunglasses for women, the single browline style is a must. Brow-bar sunglasses have become a symbol of wearing trendy frames with prescription lenses with light-transition lenses. They make you look cute and attractive. The brow-bar sunglasses for women can be the perfect combination of any vibrant outfit. They necessarily are fashion sunglasses for women and can be evaluated as a statement part.
---
Brow-Bar Sunglasses for Men : An essence of futuristic spirit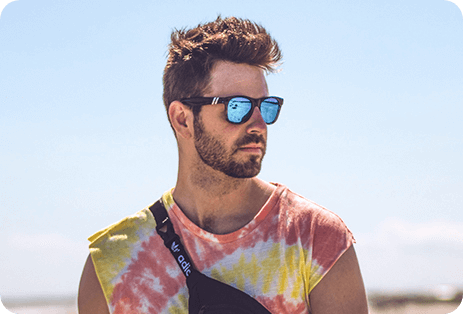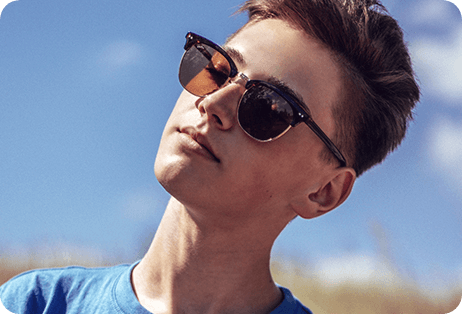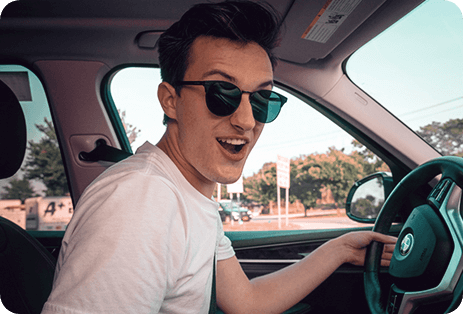 Whether these brow-bar sunglasses make you look like a detective or a CEO of a conglomerate, don't forget to thank us. When it comes to men fashion, we get that you have limited options. Some may look tacky while others blend stunningly to offer the gentlemen look. You want to find a balance. A pair of accessories, strong enough to make you look chic effortlessly. Nothing is better than a pair of sunglasses but you know very well that others go after the same thing. What choices can enhance your look and make you noticeable? A better pair of sunglasses.
Introducing Brow-bar sunglasses men, designed for men with the idea of looking masculine, adorable, dominant or a total cutie. Brow-bar sunglasses have got the variety for your every mood, occasion and formals/informal. These sunglasses with a single or double brow-bar feature a high, straight or thick brow bar line, polarized lenses, and eye-catching style. Double or thick brow-bar sunglasses frames are the cool glasses you need for your smart-office closets. Go for brow bar prescription sunglasses to garner vision and UV protection.
What to look for in Sunglasses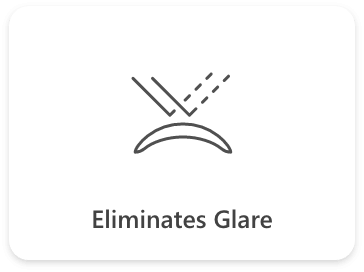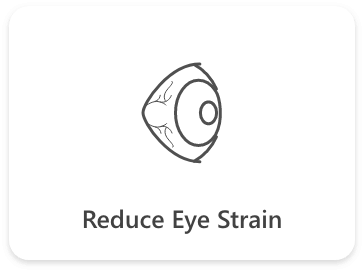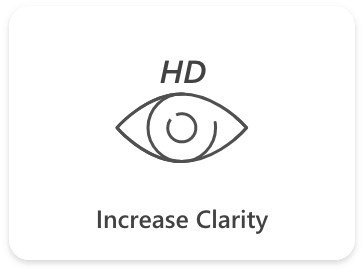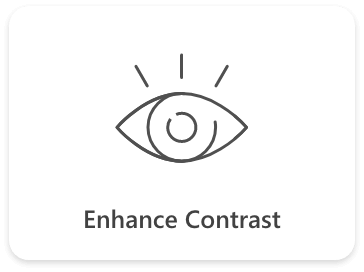 We get it, summer in, sunglasses out. However, don't forget to make your sunglasses worth the adventure. We are all here for a powerful statement our sunglasses offer but the visual quality is simply irresistible. These sunglasses lenses are fully polarised that removes unwanted glare. Glares in the summer are mostly emitted from horizontal areas like water bodies or glass. With the equipped polarised lenses, the elimination of glare offers a visually sharp and clear image.
With a robust anti-reflective coating, all the rays from the sun are successfully blocked out. It reduces the reflection from the front and back of the sunglasses. Activities like rowing or driving are impossible with rays following on your eyes but luckily this summer, you'll be alright. The anti-reflective coating on the sunglasses improves vision and reduces eye strain.
With 400 UV protection and X-PRO filter, the sunglasses are all about your vision. UV rays are not just unwanted but also harmful hence with our lenses, you'll be able to seal your eyes this time. The X-PRO filter blocks out the harmful blue light rays which ultimately lead you towards improving visual clarity and protection.
Strong tints offered with polarised lenses are a match made heaven for higher contrast. With different shades/tints option, style the look and enhance the visual by bringing back the vibrancy. Paint this summer with your shade, let it be all about the lazy pool days, sunny beach days and barbeque in the backyard, step in with your assets.
---
Why Choose Specscart?
Specscart's Store
---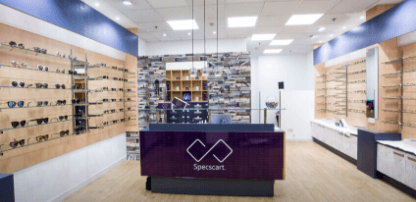 Store - 79, Walkden Town Center Manchester - M28 3ZD
Call - 0161-3125767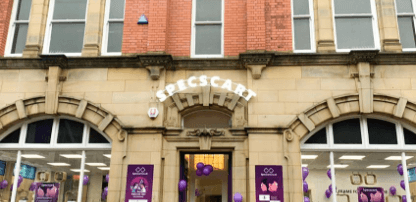 10 Union Street Bury Greater Manchester - BL9 0NY
Call - 0161-3125763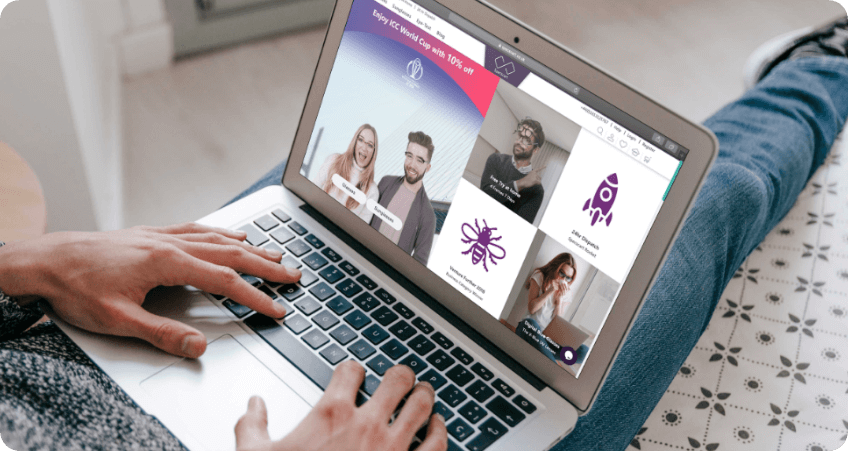 Customers have the privilege to make someone's dream come true. One such dream is Specscart, a belief of changing the eyewear market into more consumer-centric. It is where people get eyeglasses they want without any numerical or scientific term involved. Your looks are surprisingly one of the most impressionable characteristics to others. The way you carry yourself makes you look appealing. Specscart breaks the norms of a strict and confusing eyewear market with its lovable service that makes you want to own thousands of pairs. Just like your shoes and bags, glasses are a fast fashion accessory, changed with time and occasion. We want to make fashion reach out to you by breaking the scientific wall between us.
We offer eyeglasses and sunglasses of all kinds, from classics to the new trendsetter. Everywhere you look, you are ready to fall in love and take a frame home with you. Materials and design speak for itself and millions of colours in frames allow you to be painted in every shade.
From brow-bar sunglasses to prescription glasses, we've got the style you're chasing after. The best part about our sunglasses lenses is that they are fully freely coated with essential filters. A coating like anti-glare, anti-scratch, anti- UV and Impact resistance is already loaded so that you don't struggle with extra payment. All our sunglasses are decked with polarised lenses to diminish the glare, coated with anti-reflective and UV 400 X-PRO. You take care of the fashion and we assure you with the protection from sun exposure.
Specscart, we garner free shipping across the globe. So that you don't have to check the shipping charges while making a fashionable choice. With our 24-hours dispatch service, sunglasses/eyeglasses are delivered to your home the very day or the next day. Terms and conditions apply. Wear them this summer or all the summer as the sun is going nowhere. With our 30 days return policy, give them back if you are not completely satisfied.
So, there's a very high possibility you'll have your sunglasses in your hand by tomorrow. You don't need to wait to try your preferred frames. If you want guaranteed delivery by tomorrow, you can pick an exclusive delivery option by emailing your request to [email protected]
Gift yourself, your friends & family a dashing pair of SPECSCART sunglasses right away!