Free Shipping & 24 Hr Dispatch. Even On Weekends!
Loading Products...
Let's walk you through the ladies' cateye sunglasses we have in store for you- these epitome of chic frames are nothing but 'purr-fect'.
Unlock a portal to retro charm and vintage glamour- adorn your eyes with sunglasses that mesmerise! Keep sun rays at bay- get your hands on our exclusive collection and step into a world where rebellion meets sophistication. Cateye sunglasses frames command attention, they whisper secrets of your fearless and bold spirit; inspiration- Audrey Hepburn (of course). It's time to grab the flirtatious charm of these sunnies and celebrate your individuality. Equipped with a nod and wink, these stylish cateye shades reflect your unabashed confidence. Dare to be different- be the savage soul in a world of conformity.
Tom archer
Freya 3
Stay ahead of fashion trends with the Freya-3. These thick-framed cat-eyes are made to be your go-to style companion!
View
Tom archer
Nicole 3
Polish your eyewear wardrobe and infuse it with an upswept twist with these uber-cool cat-eye sunnies!
View
Tom archer
Millie 2
Make way for Millie 2! These pastel pink cat-eyes are made for those who prioritise both style and comfort!
View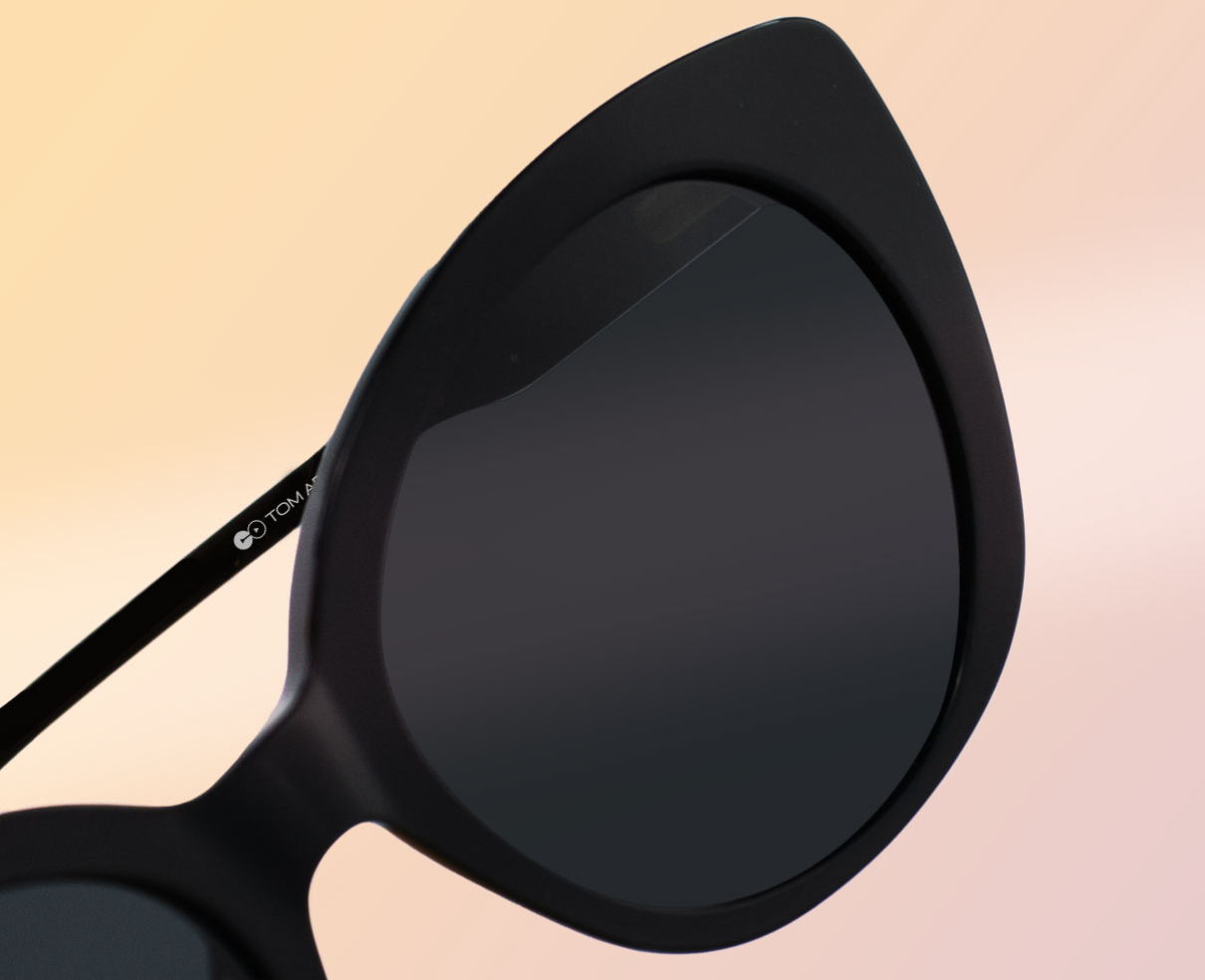 Black Sunnies to the Rescue
Channel Your Inner Beauty
To the fashion-forward crowd having a solid inclination toward dark shades- we have classic black designer cateye sunglasses ready for you. Sunglasses with a fierce attitude and alluring curves- these trendy pieces are here to exude charm.
Pink Shades
Fierce Precision and Refined Elegance
Much more than just a fashion accessory, these pink cateye shades are bold, striking yet subtle. Look through these pink shades and witness a world painted in boldness, where limitations crumble and extraordinary thrives. Embrace endless possibilities with these  jaw-dropping pairs. Let's break the stereotype, pink is just not confined to 'being cute and feminine'.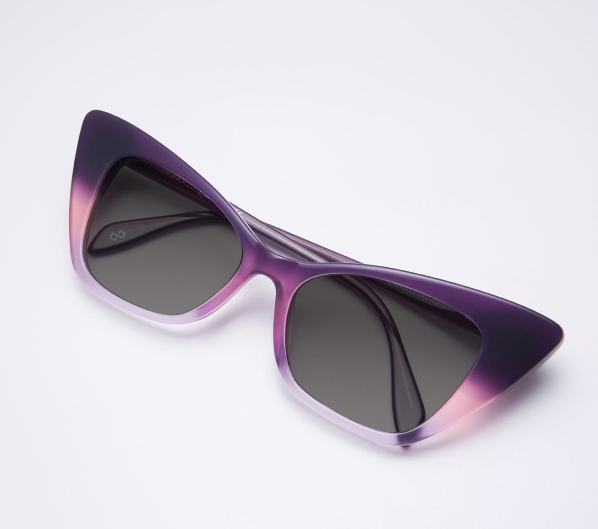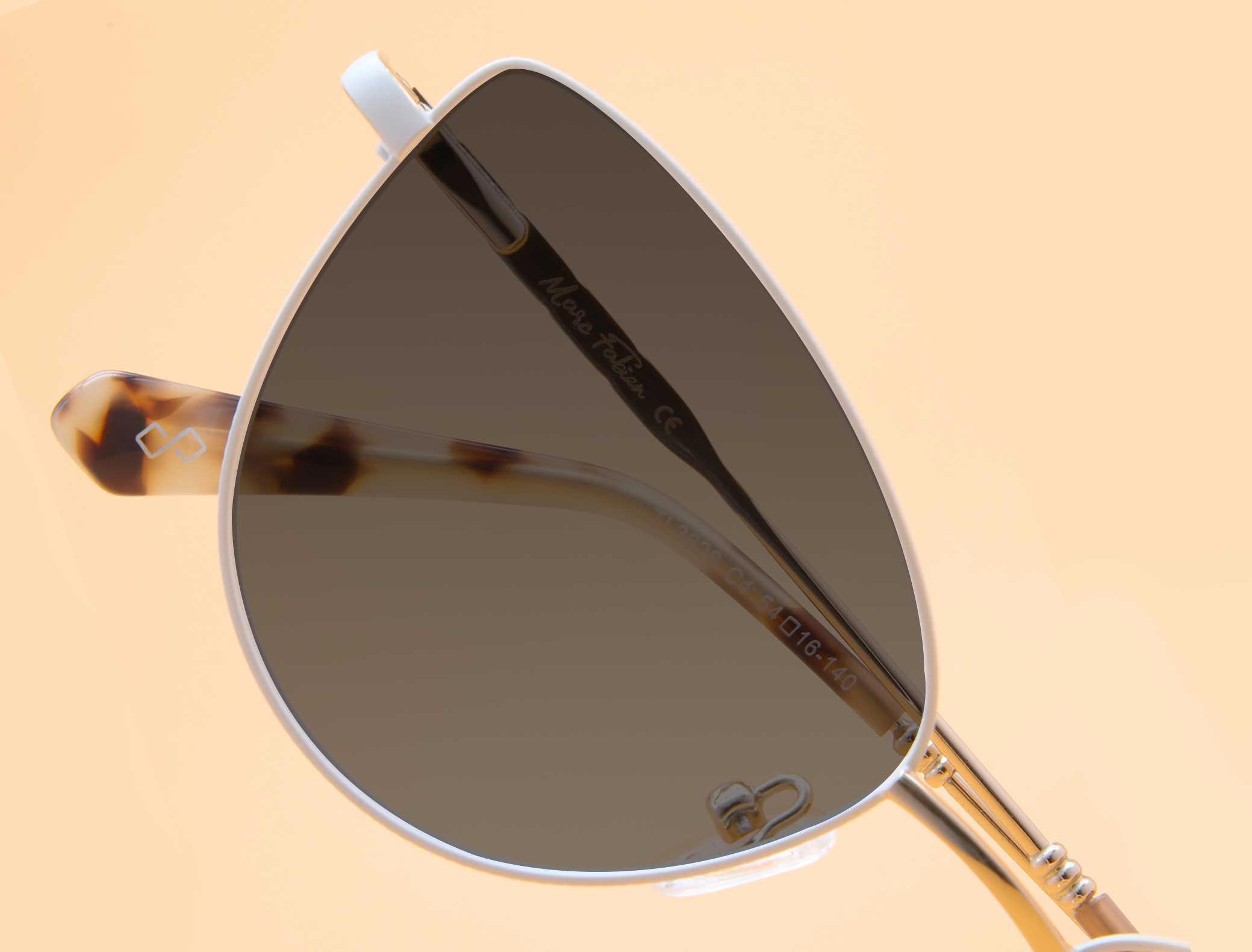 White Cateye Sunglasses
Purr-fect Blend of Function and Fashion
Step into the realm of ethereal beauty with our mesmerising white colour cat-eye sunglasses. As you adorn your eyes with their enchanting grace, feel the irresistible urge to levitate above the ordinary and redefine your own sense of style. Sleek, elegant and polished, our white cateye sunglasses are potent enough to unleash your inner (cat)titude!
Blue Sunglasses
The New Cool
Shades of serenity, our blue cat-eye sunglasses are all about exploring the world with top-notch style. Make a cool statement with these elegant shades and grab the essence of blue-tinted bliss. Meet your mates or go for a brunch date- get hold of these elegant pairs and show-off your knack toward fashion.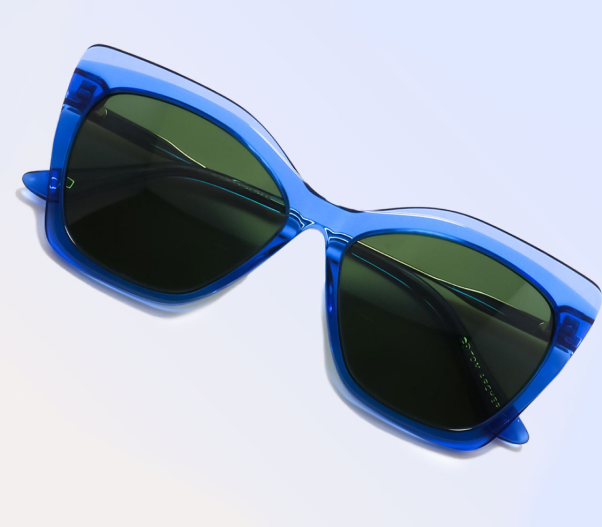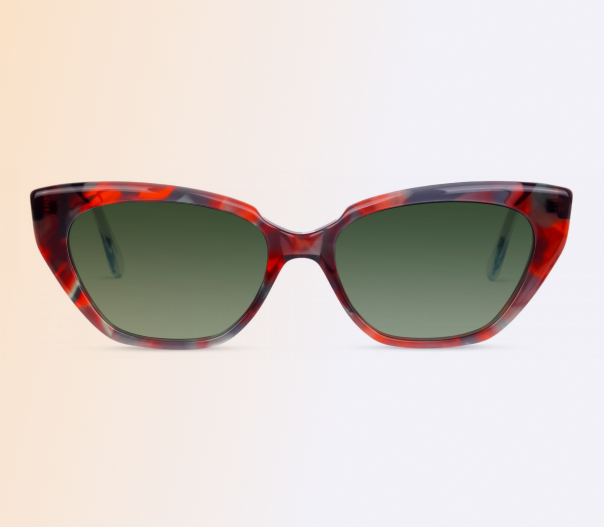 Red Cateye Sunnies
Embrace the Extraordinary
Ladies' red cateye sunglasses bestow you with an audacious statement- the passionate allure of these frames ignite a flame of sophistication and power wherever you go. Own the space and conquer the world- the diva inside you needs to be 'seen'.Bold, daring, striking- red sunglasses are a real sight to behold. Reflect your grace without saying a word, let these sunnies do the talking.
Shop for Various Designs and Tints with Us
Elevate your style game by shopping with us- infuse oversized, tortoise and round-shaped cat-eye sunglasses in your wardrobe. Our sunglasses are not only limited to black, red, pink and white. You can own the room with our evergreen tortoiseshell sunglasses (just like Kate Moss) and many more. Just pave your way toward our exclusive collection and choose the one that steals your heart. Look chic with the best picks- tap into the world where attitude meets fashion. Since these glasses are complemented with upswept edges, they fit best on round and oval face shapes.
Gone are the days when you had to burn the pockets,
Available in green, brown, red, orange, purple, blue, pink, yellow and grey tints, these sunnies can be customised according to your preferences. Take your style to new heights with these absolute trendsetting sunglasses- we, your friendly neighbours, are right here for you.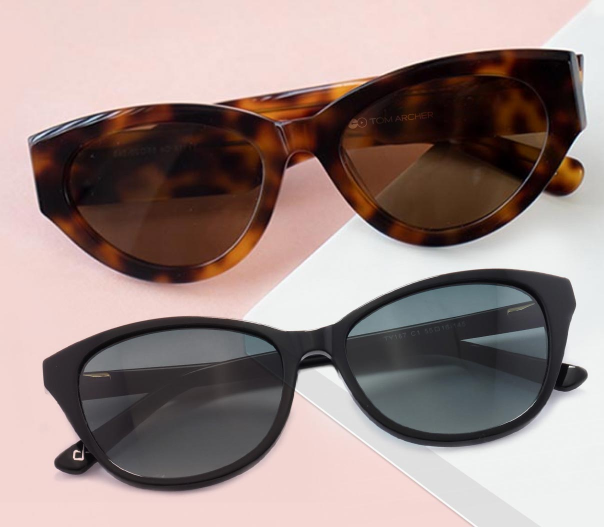 FAQs About Cateye Sunglasses
Who should wear cateye sunglasses?
Ladies with round and oval faces can opt for cateye sunglasses. Their angular and bold lines add edges to the face shape.
Do cateye glasses look good on everyone?
Yes, cateye glasses look good on almost everyone. You can have a balanced look with these cateye sunglasses.
What are the benefits of cateye glasses?
Cateye glasses and sunglasses protect you from the harmful effects of sun rays. You can boost your style statement with these frames on.
What does red coloured sunglasses mean?
Red coloured sunglasses help your eyes to deal with the contrast. By covering your eyes with these sunglasses, you can now hit the street with utmost comfort. Apart from that, these sunglasses tend to improve clarity and visibility while driving. If you are into watersports or winter sports, buying a red eyewear with proper tints is a must.
How do I choose a cat's eye?
You can choose cateye glasses based on your face shape. Since these glasses have sharp edges, people with round and oval-shaped faces can don these sunnies.
Should round faces wear cat-eye glasses?
Yes, people with round faces can always wear cat-eye glasses and sunglasses. 
What is the difference between butterfly and cat-eye glasses?
The difference is quite clear between these two glasses- one looks like butterfly wings and the other one looks like a cat's eye.