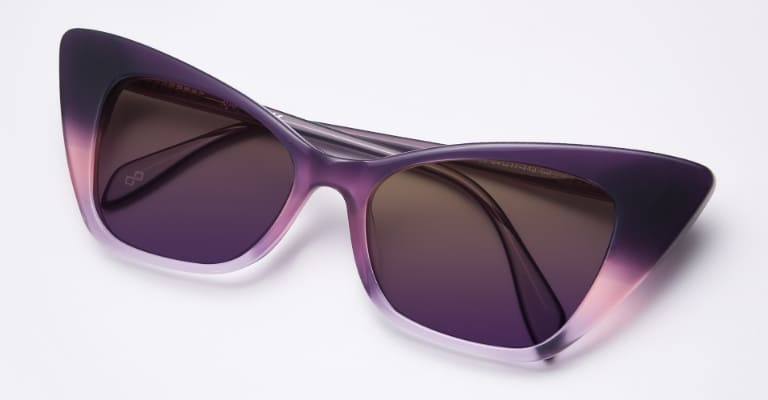 Cat-Eye Sunglasses
Shade this summer with chic cat-eye sunglasses
Cat-Eye Sunglasses – Evergreen Eye-conic style
Shielding your eyes in style just got more simple, thanks to the classic cat-eye sunglasses. The unique angular structure radiates boldness, with the upswept ends bringing in an unparalleled sharpness, which is akin to that of a cat.
Black Cat-Eye Sunglasses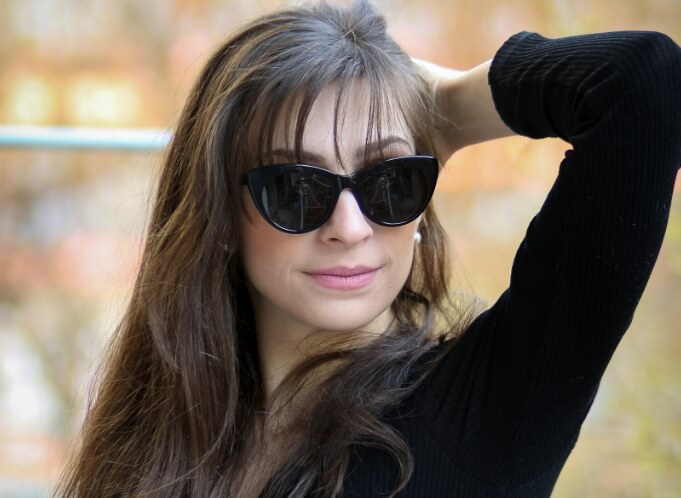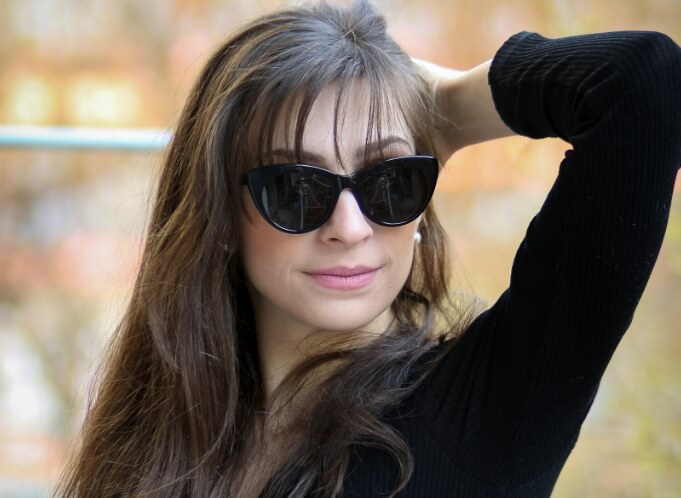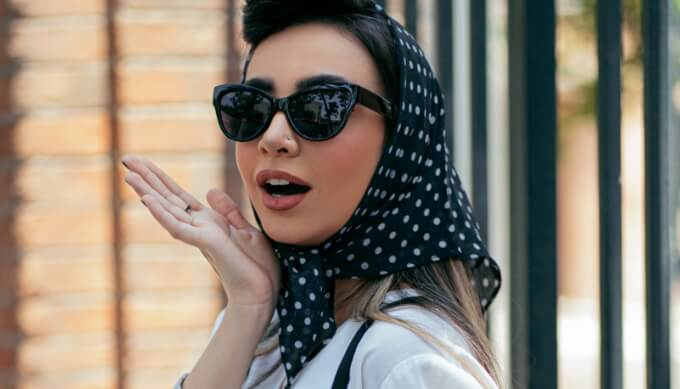 The style quotient of cat-eye sunglasses enter an altogether different league when complimented with black. Basic but solid, black has an invincible aura that just can't go unnoticed. No matter the occasion, black cat-eye sunglasses just can't cease to unfurl their magic.
Cat-Eye Sunglasses For Women
Unarguably, the ladies' favourite, the cat-eye style executes glamour to perfection. Along with warmth and tenderness, cat-eye sunglasses for women also exhibit a striking confidence, a crucial attribute associated with femininity.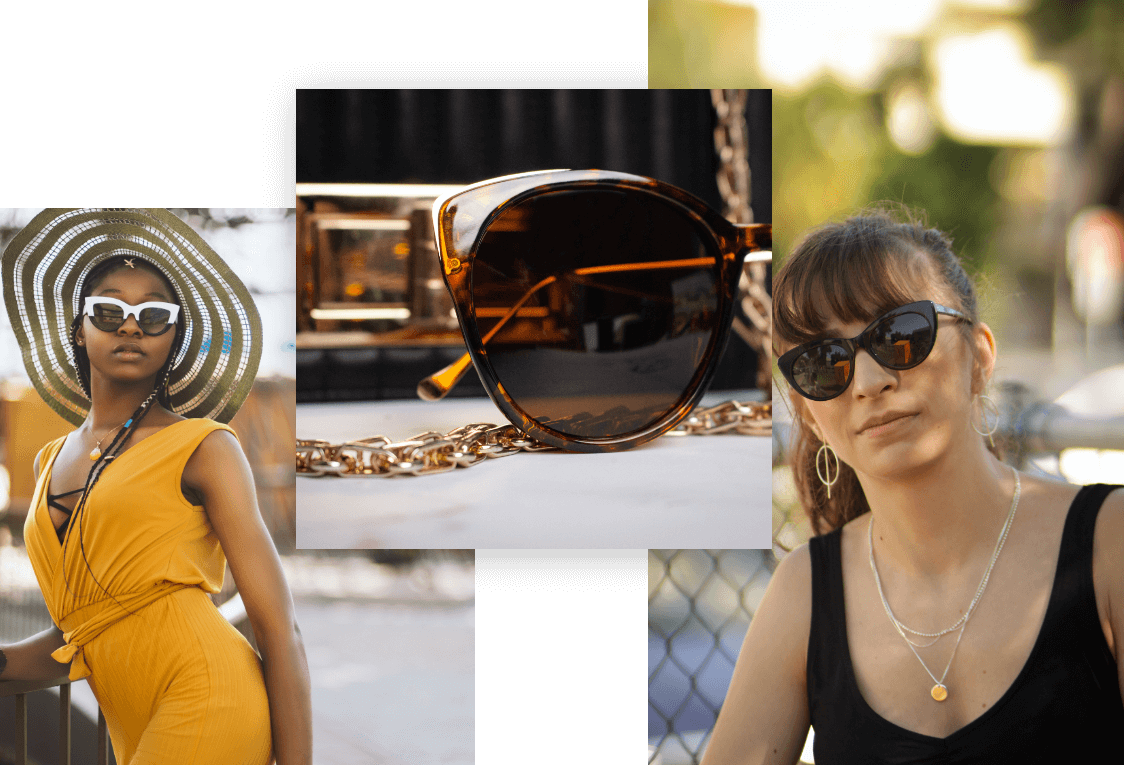 Designer Cat-Eye Sunglasses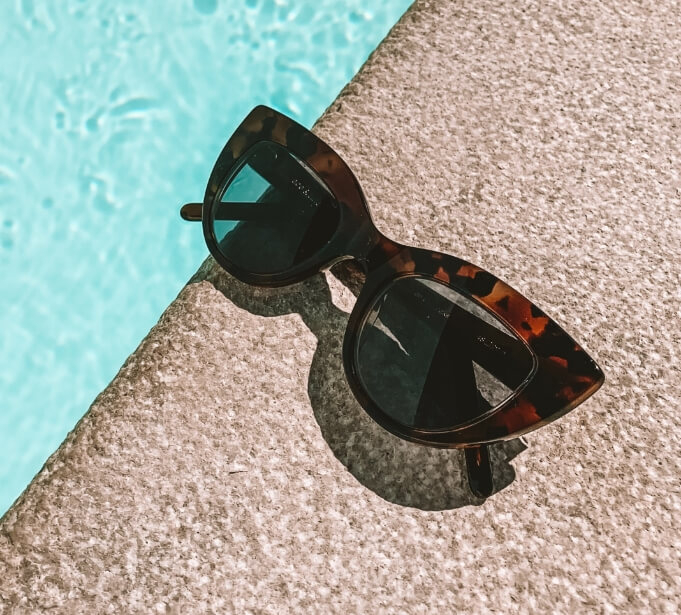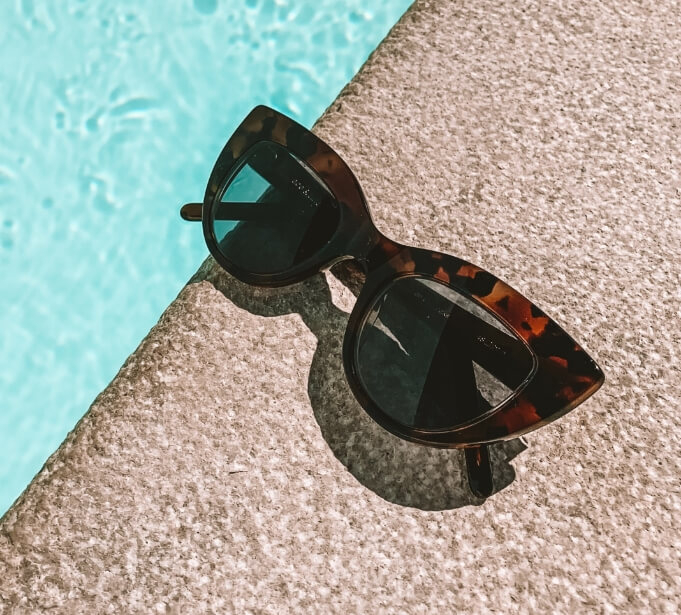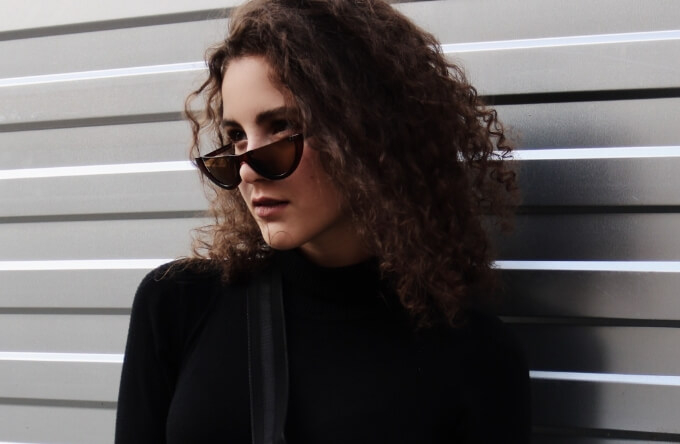 A piece of art! Crafted eloquently, designer cat-eye sunglasses take care of the fine details, making these pairs all the more fashionable. Oozing with creativity, these pairs adopt a quirky design and can be rightly classified as a people pleaser.
White Cat-Eye Sunglasses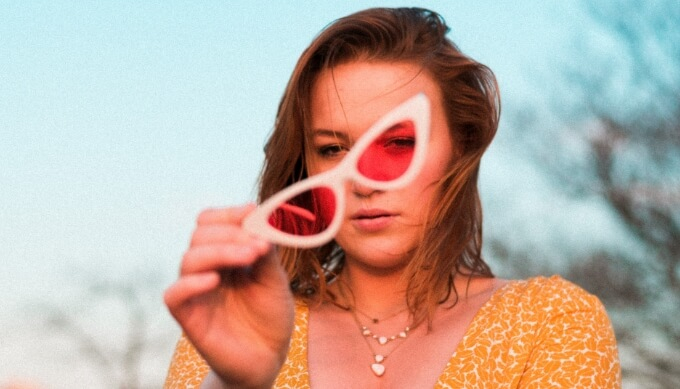 When out in the sun, along with an UV protection, you also have the magic of serene white by your side. Adding to all this, there is the ever vibrant cat-eye style to keep your style game on point. A complete package!
Oversized Cat-Eye Sunglasses
Fun and playful, funky and crisp, oversized cat-eye sunglasses make looking good effortless. Although no restrictions here, these are ideal for those breezy and sunny beach vibes. Put them on for that cheeky yet elegant outlook.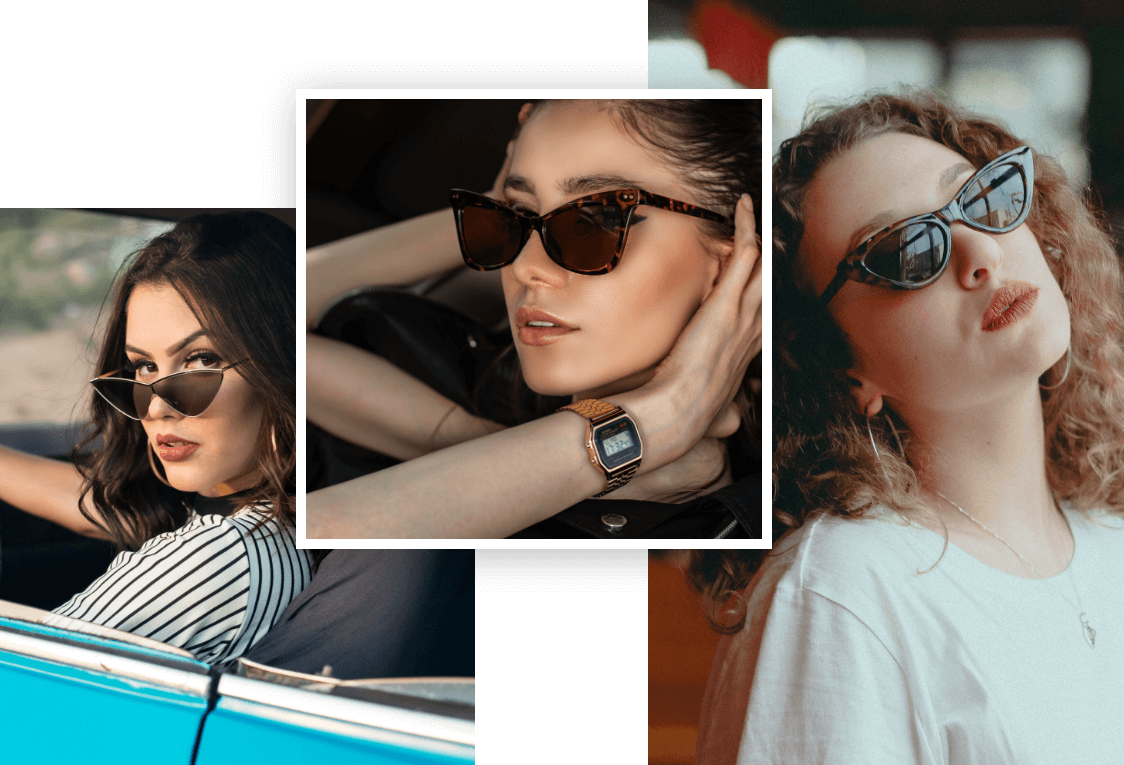 Premium Materials
High Quality materials like acetate, titanium and stainless steel
Lightweight
You'll hardly know you're wearing sunglasses
Free Protective Lenses
Made in the UK
Made with love and care at our Manchester workshop
Tom Archer
FERNHILL 4-S
£69.99
Premium Materials
High Quality materials like acetate, titanium and stainless steel
Lightweight
You'll hardly know you're wearing sunglasses
Free Protective Lenses
Made in the UK
Made with love and care at our Manchester workshop
Tom Archer
DOVILE RF4
£49.99
Premium Materials
High Quality materials like acetate, titanium and stainless steel
Lightweight
You'll hardly know you're wearing sunglasses
Free Protective Lenses
Made in the UK
Made with love and care at our Manchester workshop
Tom Archer
BELPH 2-S
£49.99
Premium Materials
High Quality materials like acetate, titanium and stainless steel
Lightweight
You'll hardly know you're wearing sunglasses
Free Protective Lenses
Made in the UK
Made with love and care at our Manchester workshop
Tom Archer
EYERONICA ES1
£39.99
Premium Materials
High Quality materials like acetate, titanium and stainless steel
Lightweight
You'll hardly know you're wearing sunglasses
Free Protective Lenses
Made in the UK
Made with love and care at our Manchester workshop
Tom Archer
EYERONICA DB1
£49.99
Premium Materials
High Quality materials like acetate, titanium and stainless steel
Lightweight
You'll hardly know you're wearing sunglasses
Free Protective Lenses
Made in the UK
Made with love and care at our Manchester workshop
Tom Archer
BELLA BE1
£49.99