Free Protective Coatings With Every Frame

Anti-UV

Anti-Glare

Impact Resistance

Anti-Scratch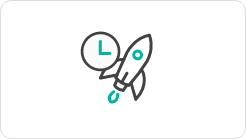 24H Dispatch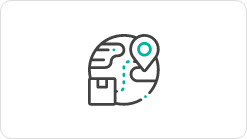 Free Worldwide Shipping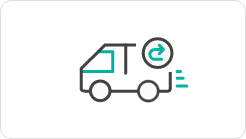 30 Days Free Returns
Free Home Trial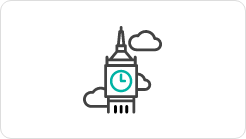 Made In UK
Loading Products...
Cat Eye Glasses Frames
Whether it's round and tapered at top edges, or sleek and angular, cat eyes glasses have always been iconic. With oval lenses and upswept outer edges, stylish cat eyeglasses are best known for accentuating the overall look of the face, combined with a glam look. While it especially complements the round face shape, it suits anyone who is looking for a vintage look. If you are looking to up your fashion game and look chic, then cat eye glasses frames are the perfect eyewear accessory for you. Cat eye glasses have always been a super chic and quirky style for women, right from the time they began to grace faces in the 50s to today.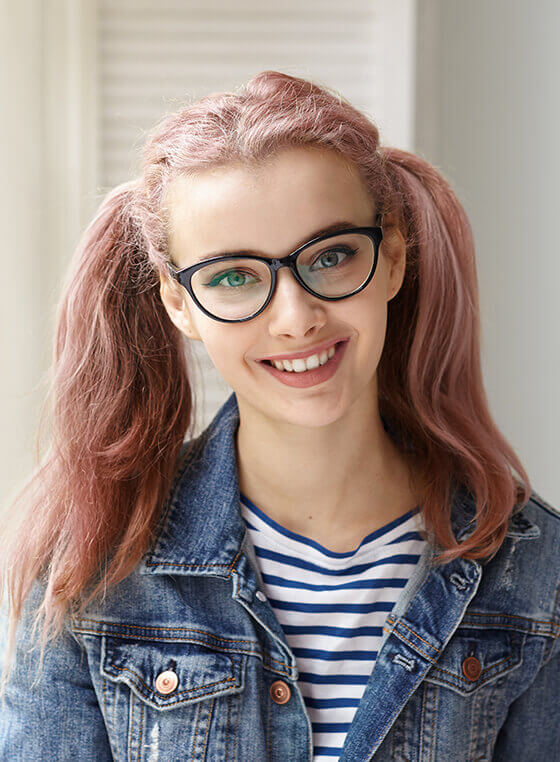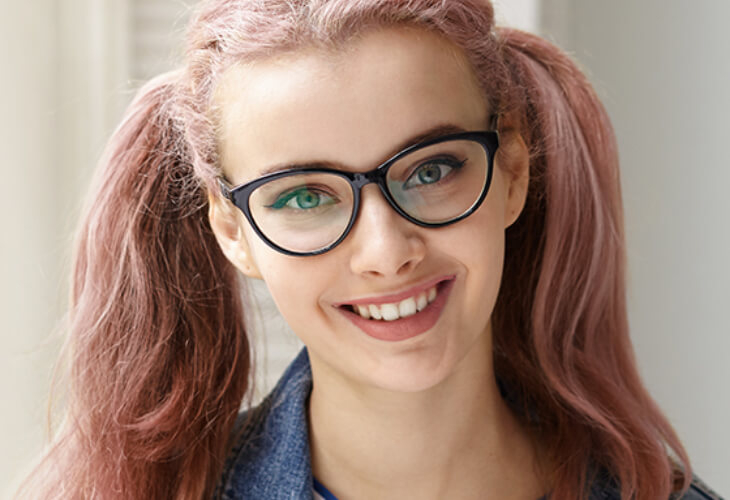 What Makes Cat Eye Prescription Glasses Purr-fect?
Cat-eye eyeglasses are perfect when you want to change your look to something bolder and more sassy. Because, why not! These glasses have a personality of their own - full of life and spirited. Simply speaking, there is always a cat-eye frame out there that will suit you, in terms of fashion and style. Whether it is plain acetate or tortoise, metal or transparent, a cat eye frame is quite versatile. Clear cat eye glasses are especially trending right now. Let's see what else it offers you.
Highlight your
features
Cat-eye frames complement your eyes and cheekbones, flattering your facial features. If you want to turn attention to your eyes, you know which frames to pick! Cat-eye designer eyeglasses will be your go‐to choice for looking chic, when you're at your 9 to 5 job, and beyond that.
Suit all face
shape
While cat-eyeglasses frames suit round faces the most, their variants make sure you can get a pair whatever your face shape. The cateye family is actually pretty big! If you have a square face shape, you can simply go for roundish lenses in stylish cat eyeglasses. For narrow faces, the vintage cat eye glasses frames with angular lines work best.
Perfect mix of vintage aesthetic
If you hadn't heard, the 50s are back in style, with the cat-eye prescription glasses trend ruling the roost. To make the look peppier, you can find slim cat-eye spectacles. Trendsetters like Bella Hadid can be spotted wearing slim vintage cat eye glasses often.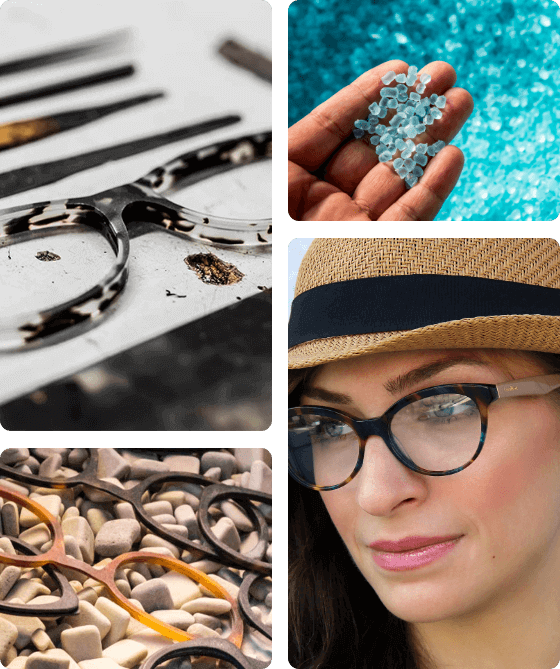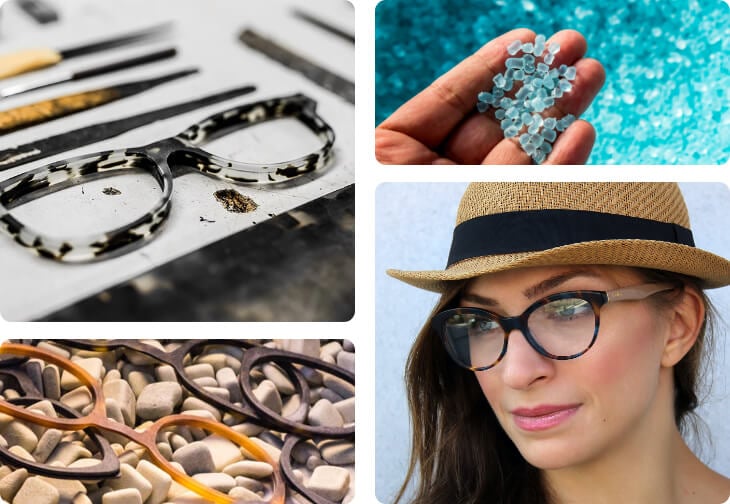 Cat-Eye Glasses Acetate
Crafted from the timeless Italian Acetate, these frames represent the old‐time glamour associated with the 60s. The material also allows it to be constructed in an array of finishes and shapes – from a roundish cat‐eye to a proper feline shape. Also play with the colours while you're at it!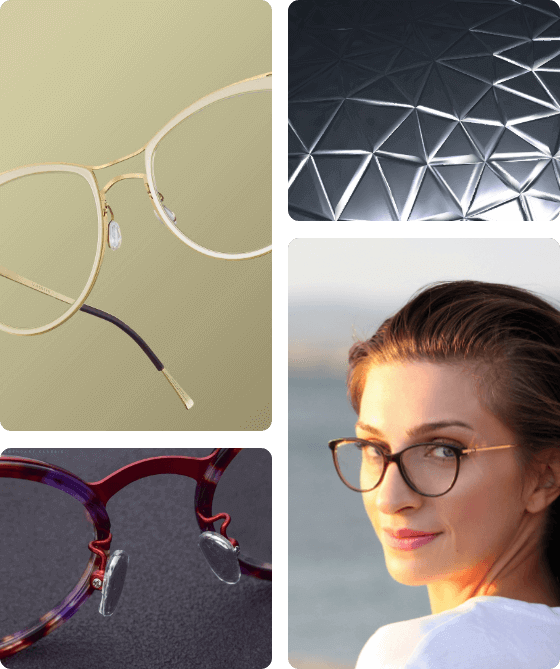 Cat-Eye Glasses Mixed Material
Cat-eye glasses in mixed material add a touch more distinction to the face. They provide charm and elegance to your outfit like few other frames would. These designer cat eye glasses frames are perfect for professional wear.
How To Rock This Vintage Style!
The reason cat-eye glasses frames have remained popular till now lies in its versatility and elegance. Similar to winged eyeliner, cat-eye glasses complement your cheekbones, and elongate the eyes to give the face a flattering shape. So, if you're a sucker for the bohemian trend then start by looking for cat eye glasses online based on the colour that accentuates your hair color. Next, choose the specific shape. As a tip, choose one which is in contrast to your face shape. Lastly, wear your new glasses with aplomb!
Cat Eye Prescription Glasses
Cat eye frames are popular as both prescription and non-prescription glasses. They help you see better, while looking great! Cat eye reading glasses are mostly crafted with titanium, which is quite strong and durable. Non-prescription cat eye glasses are usually made with acetate for casual use. The safest but boldest choice is black cat eye glasses, which offer a very retro appeal. These are just guidelines, you should go for whichever cat eye frame you feel comfortable in.