Free Shipping & 24 Hr Dispatch. Even On Weekends!
Corporate Eye Test at Workplace
Irregular eye test is the most avoidable, yet common reason behind vision problems. To eliminate this issue and help the community and country, Specscart came up with a unique corporate eye test solution. Our team of optometrists will conduct comprehensive eye exams for your employees at your workplace. This helps an employee for not having time or taking a day‐off for an eye‐checkup and It makes sure that every individual gets their vision corrected. Corporate eye test at work is a rewarding benefit for employees. Regular eye checkups not only keep eyes healthy but also can catch early stage health issues such as diabetes, glaucoma etc. Specscart is on its Mission 2020 to create awareness at workplaces for eye‐care & healthy eyesight in the UK.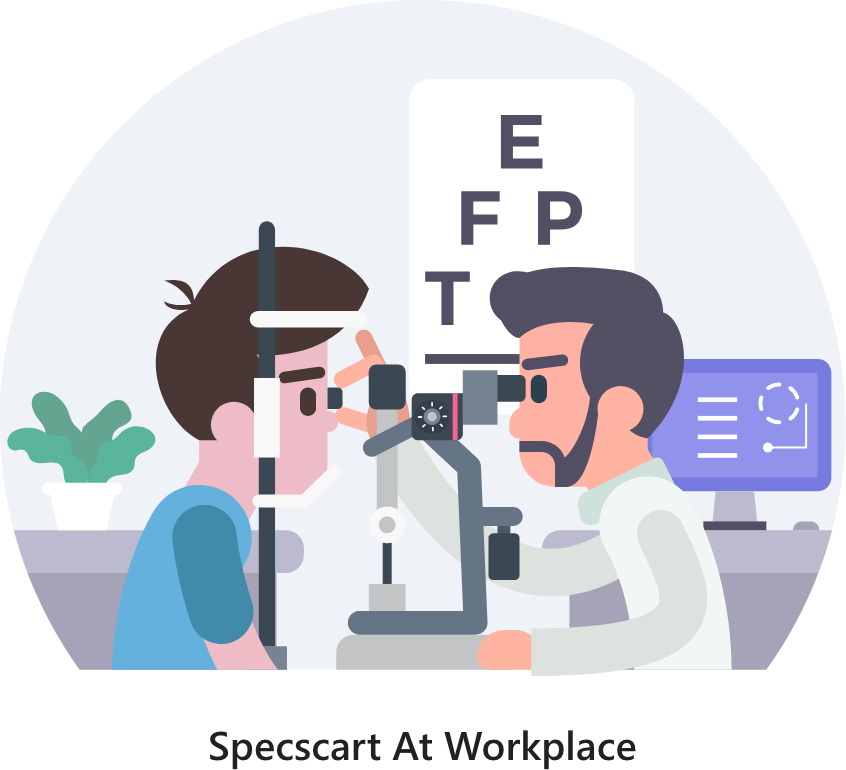 How This Works
1 Fill in the form below or email at [email protected]
2 We will discuss your requirements and schedule an appointment.
2 Our Optometrists will visit your site with Industry leading equipments to conduct comprehensive eye‐exams on site or in our Mobile Van.
4 Our team will give a lecture on eye care and blue light protection against digital devices.
5 Glasses can also be dispensed with Specscart Mobile in 24hrs if required.
Please Enter your details below and we will contact you shortly.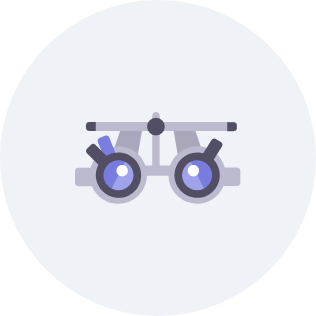 COMPREHENSIVE
EYE‐EXAMS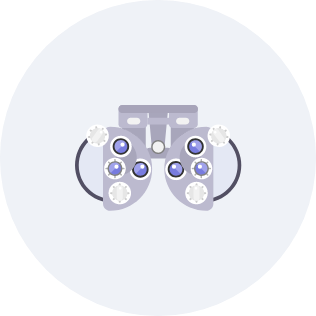 LEADING
TECHNOLOGY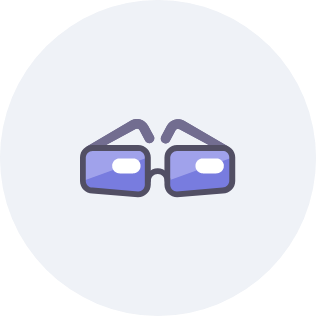 DIGITAL
PROTECTION
Specscart is setting new standards for advanced eye care with leading technology and clinical excellence. Specscart corporate eye test at work ‐ is also aiming to bring down eye care problems caused due to working at Digital Screen Equiments or DSE. Constant working on computer screens or tablets can cause fatigue, eye strain and back ache which is quite normal in today's work environment. We've developed advanced lenses to help protect against Digital and UV lights.
Benefits to the Company
Benefits to the Employee
It's Free‐The Amount paid against the service will be exempt from the tax payable.
Better Employee Health & Safety.
Following Gov.uk guidelines for DSE devices at work.
Increased Employee Confidence.
Studies show that millennials do not have regular eye tests.
An eye test can catch other potential health issues such as diabetes, glaucoma, migraines etc.
Ease and assurance for being looked after.
---