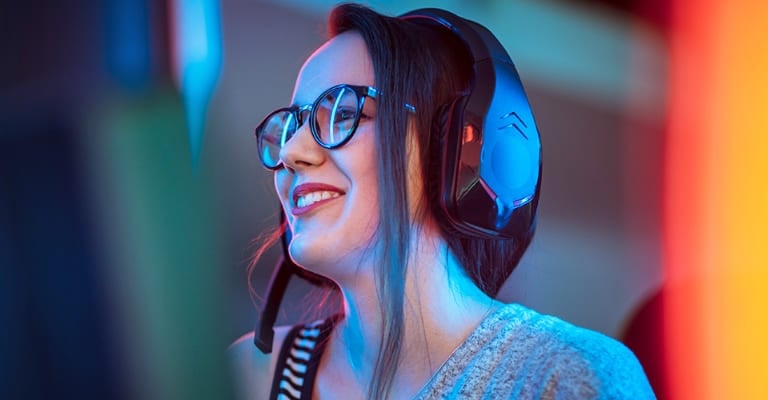 GAMING GLASSES
Ready for the battle against
ill-effects of prolonged gaming?
Free Protective Coatings With Every Frame

Anti-UV

Anti-Glare

Impact Resistance

Anti-Scratch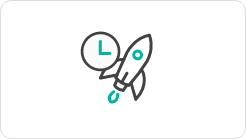 24H Dispatch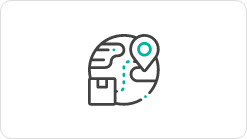 Free Worldwide Shipping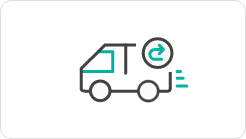 30 Days Free Returns
Free Home Trial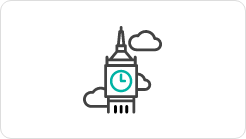 Made In UK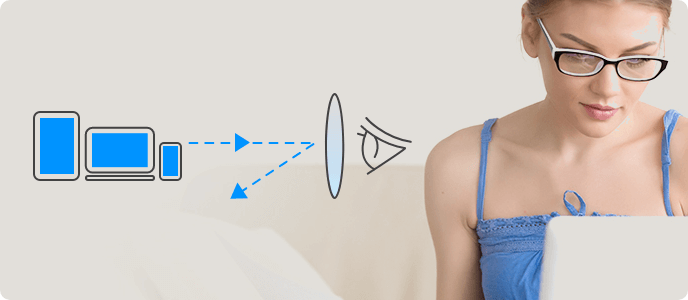 Protect your eyes with digital blue light
protection coating to fight the harmful rays
Shop Men
Shop Women

Same Day Dispatch | Next Day Delivery
Free Shipping Across the Globe!
Superfast delivery right at your doorstep
Shop Men
Shop Women
GAMING GLASSES - X-BLUE LENSES FOR PEAK PERFORMANCE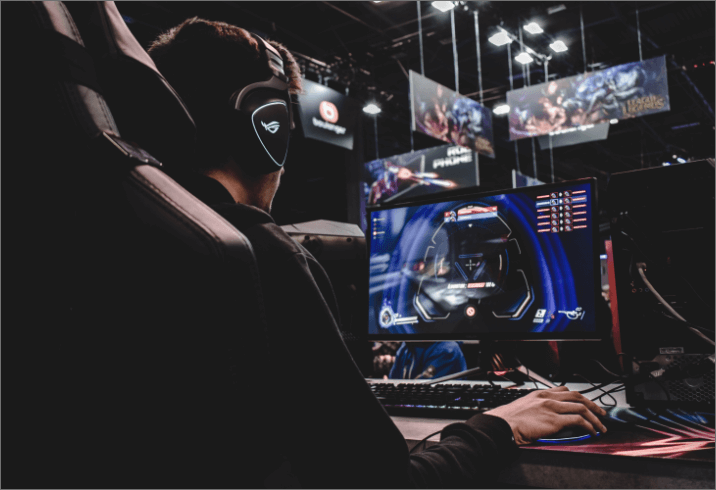 You know the importance of gaming glasses if you are a gamer, whether by passion or by profession. You understand the eyestrain, headache, blurred vision and dry eyes that come with long hours of gaming. We understand it too. That's why we are introducing gaming glasses with X- blue UV lenses that not only help you feel better but also sleep better and play better. So, why compromise with your gaming experience when you can make it better along with your health?
---
COMPUTER GAMING GLASSES FOR BLOCKING BLUE LIGHT

While gaming your eyes are subjected to harmful blue light that leads to strains and headaches. Gaming glasses protect you against this light while improving your performance.
---
Why blue light protection is the weapon you need?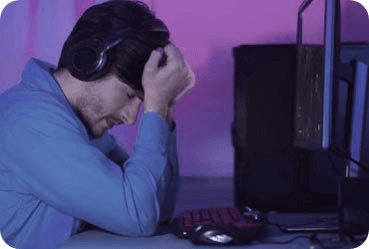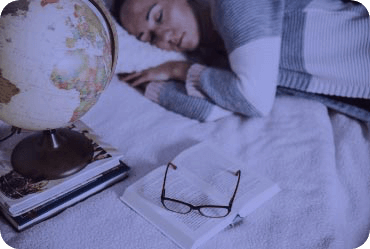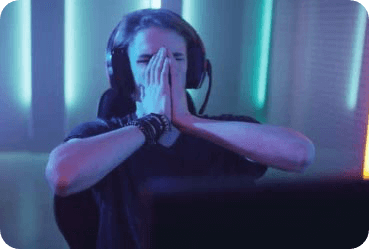 Eyestrains, poor sleep, etc. take away the fun of gaming.
X-blue UV lenses prevent these issues.
They help you level up in your game.
---
Standard Lens Vs X-Blue Lens (Gaming Lens)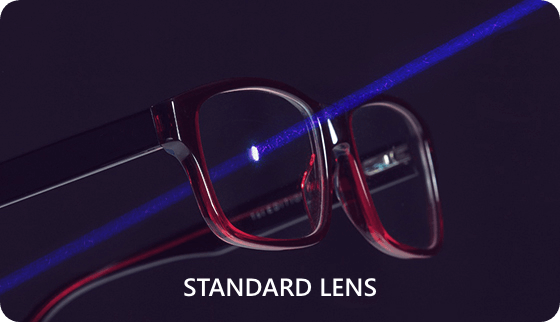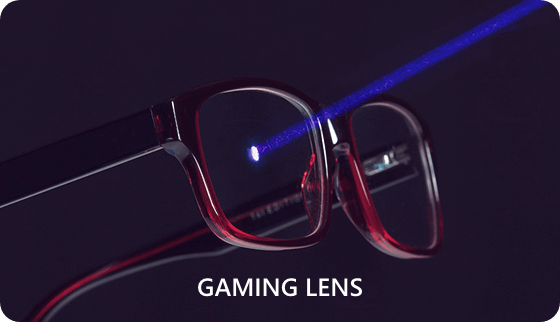 Standard lenses even with their anti-glare and anti-UV coatings aren't able to block 100% blue light. The technology used in gaming glasses i.e., X-blue lenses, is for gamers to help them amp up their performance while protecting their eyes.
---
Rewards from X-Blue Lenses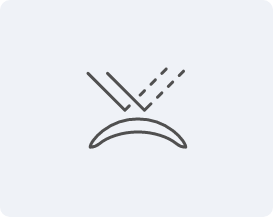 Block Blue Light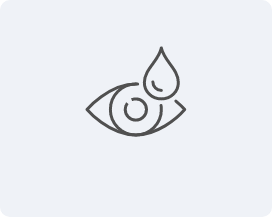 Prevent Dry Eyes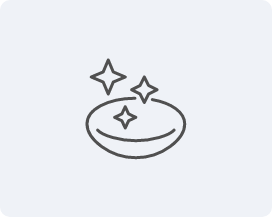 Minimize Glare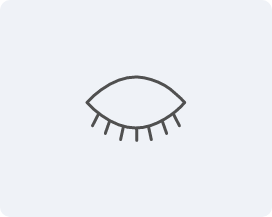 Sleep Better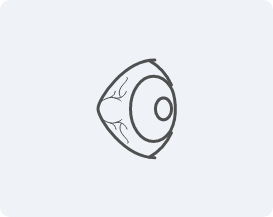 Reduce Eye Strain
Digital Devices emit harmful blue light that results in eyestrains and dry-eyes. Digital blue light filter glasses act as a barrier against these harmful rays to protect our eyes
---
Glasses for gaming in style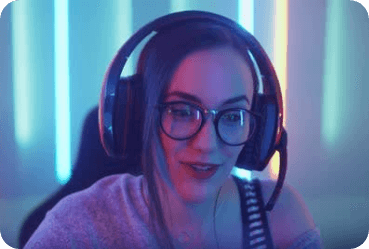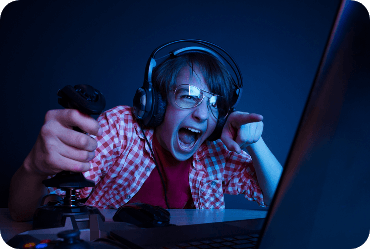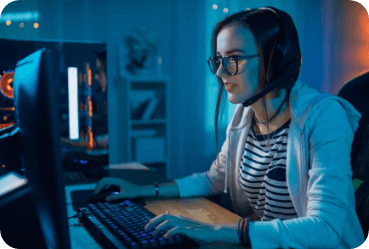 Want to flaunt your skills with glasses for gaming in style? Nothing appeals more than comfort and quality in style. At Specscart, you can use the blue light protection coating to make any of your favourite styles of frames into gaming glasses. So, find what suits your face shape, your complexion, and your gaming attire to get yourself a brand new avatar. And show off your gaming expertise with gaming glasses in style!
---
How to buy gaming glasses?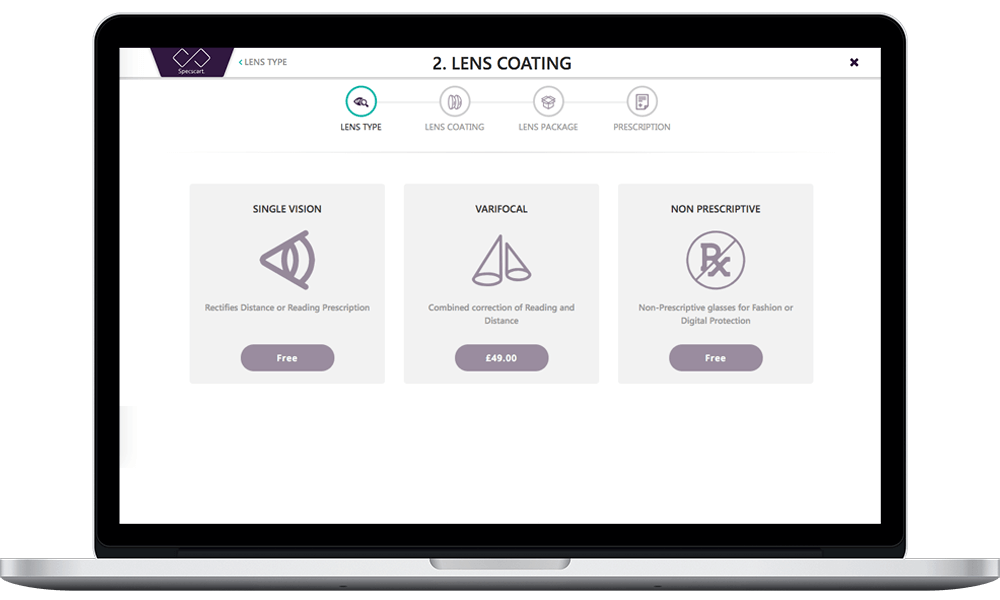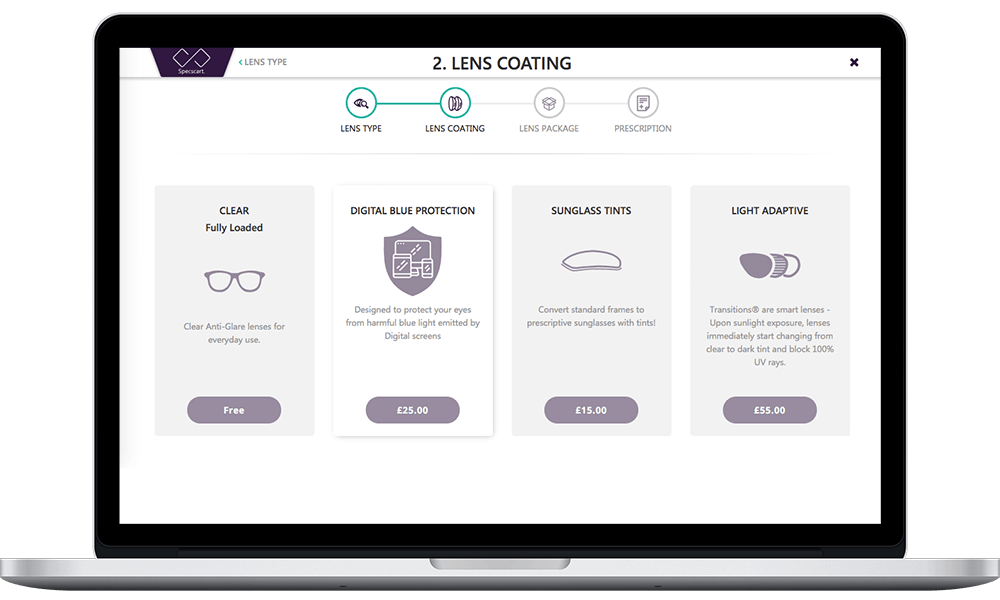 01
Select the Glasses of your choice. Then click 'Buy & Select Lenses'.
02
Select your Vision Type : Choose from Single Vision, Variofcal or Non-Prescriptive.
03
Lens Coating - Choose "Digital Blue Protection" in the Lens coating option. Your Glasses will now come with X-Blue Lenses.