Free Shipping & 24 Hr Dispatch. Even On Weekends!
Oval Glasses
Curves that define your eyes, style and expressions
Buy 2 Get 50% Off on 2nd Frame *T&C Apply
Anti-UV
Anti-Glare
Impact Resistance
Anti-Scratch
Loading Products...
Oval Frame Glasses - Let softer edges sharpen your looks
What is common between Megan Fox, Zoe Saldana, Julia Roberts and Kylie Minogue? It is not just their celebrity status or their attractive looks. Not even their designer outfits or beautifully toned bodies. The common thing between all of them is that they all wear eyeglasses. And that too oval glasses. Not only female but their male counterparts like George Clooney, Brad Pitt, and Johnny Depp have also been seen sporting the oval frames.
Oval frames are high in demand due to the softness and elongated shape. The oval frame glasses vary from small to highly oversize. The oval glasses are a hot favourite of not just celebrities and public figures but also many people across the globe like them. Not only the size, but even the frames have also seen variations. Gone are the days of boring glasses frames that used to hurt your looks. Instead, attractive oval frames rules the map. Double bridge, browline, flatter top or flatter bottom, oversized, etc. are some of the distinguishing variants of oval glasses. Moreover, there are designer frames with extremely thin to thick frames, multiple colours, broad frame line, pattern, texture, and even bejewelled detailing on the frame, which makes it more appealing.
Shop Men
Shop Women
How to carry oval prescription glasses
Because of the rounded quality of its overall design, this style complements square and triangle facial shapes beautifully. The oval frames' gentle contours serve to balance out severe face features and slanted jawlines. Opt for oval models with intricate wingtips if you have a square or triangle face to help balance your jawline.
Oval prescription glasses with a deep lens base are the most appealing for heart faces, since they balance and accentuate your features. Oval frame glasses will create a high-fashion look that will help you stand out in the crowd if you have a round face and prefer to make a statement with your eyewear selections.
Since the oval frame is soft and round, it can cover the flaws of sharp and pointed features of the face. Thus, people with square, triangle, heart and diamond face shapes can opt them. The soft roundness of the oval frame glasses tends to juxtapose the hard, angular jawline and the pointed, sharp features. People with the broad square forehead, pointed cheeks, angular chin, and sharp jawline can benefit from oval glasses, since it adds softness.
Shop Men
Shop Women
Best Glasses For Oval Face Shape
Although this section is about oval glasses, let us focus on oval face shapes as well, because many people wonder what glasses look best on oval face shapes. Your face is unique and deserving of all the attention it can get. Eyewear can help to highlight your face's greatest features. But how do you choose the ideal pair of glasses? Knowing your face shape and how to choose the trendy glasses to complement it can be really beneficial. If you have an oval face, glasses frames will most likely fit your style, regardless of the frame you choose: most experts agree that most glasses frames will fit your style. Here are 2 perfect glasses shapes for both men and women.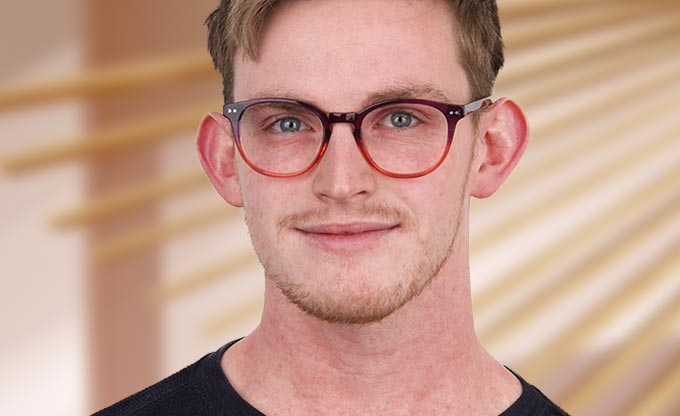 Glasses for oval face - Men
Geometric glasses - For a professional, serious, and scholarly aesthetic, the geometric glass style is a classic. Rectangular glasses can add serious style, presenting an atmosphere of studiousness and confidence while also balancing nicely with a well-styled professional ensemble. Aviator glasses are still a popular eyewear style in 2023, and they are completely on-trend. Retro metal aviator glasses, in particular, are now a modern and desirable aesthetic. Aviator glasses suit most face forms, but they look best on those with an oval face type. Get them today!
Shop Men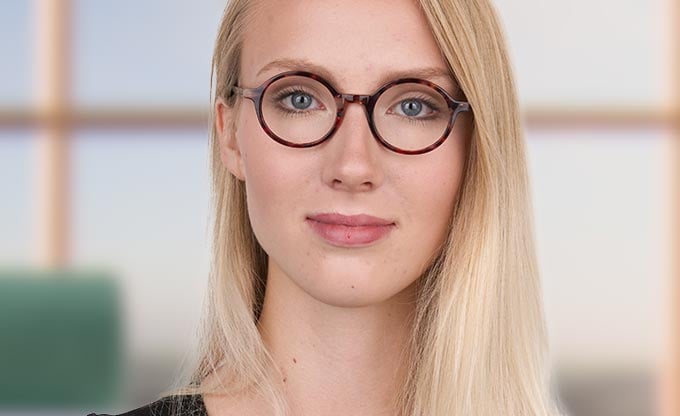 Glasses for oval face - Women
Cat-eye frames are some of the greatest glasses for women with oval faces. This look is spontaneous, whimsical, and playful. And whether you're wearing your nicest blazer and trousers to work or a new pair of skinny jeans and a denim jacket for a night out, cat-eye glasses will give you that extra bit of confidence you need. With all of its angles, square frames are also some of the best glasses for oval features. Square spectacles are the way to go if you want to stand out or show folks you mean business. If you have an oval face, square spectacles will add contour to your features.
Shop Women
Variants of the oval frame glasses for men and women
Although, the basic shape of the oval glasses is curved which resembles an egg. These timeless oval-shaped frames can enhance the persona and may exude professional smartness or enigmatic charm. The shape of the oval frames has also seen several improvements and enhancements. Men's oval glasses have grown from being completely curved, to the inclusion of slight pointers, sharpness and angles on the sides, which display little masculine features. For instance, people with triangle face shape may select oval glasses which have rounded bottom but flattened on top. On the other hand, oval glasses for women have not changed much in shape. Rather there is addition of more detailing, thickness, broadness, etc. that showcase creativity and high fashion-styling.
Also, the asymmetrical shape of lenses has been doing the rounds and found favour by many. This includes a difference in the top and bottom curves of the frames. Whereby, the upper portion of the frame is larger than the bottom part and vice versa. This is done to meet any of the two purposes. Either to match with the face shape or for adding more style and attractiveness to the frame.
Needless to mention, the style of the rim also play a great role in giving altogether a unique appearance to the user. Where a full rim may give the hint of intellectual, introvert or maybe nerdiness. On the other hand, the half-rim may express charm and playful persona. While the full-rim may appear more professional, serious and expressive.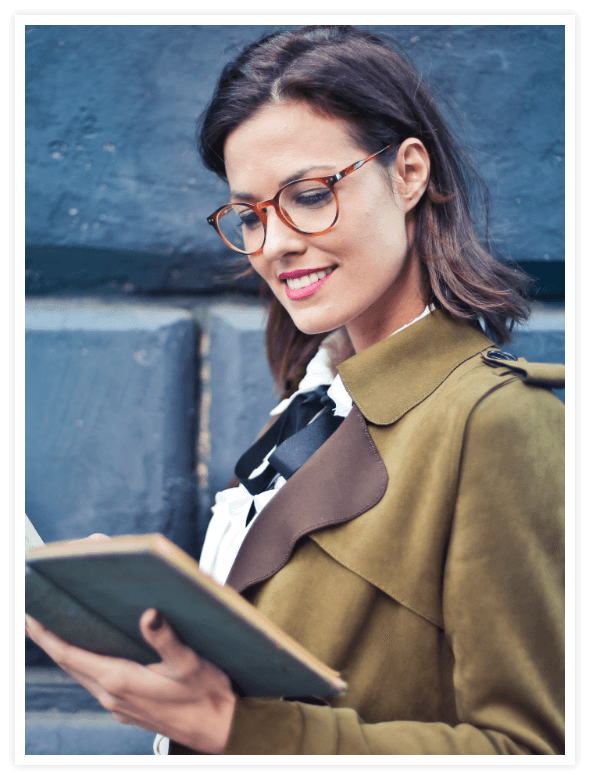 Oval Prescription and reading glasses
Oval prescription glasses are used where the person is experiencing either nearsightedness or farsightedness and require corrective glasses to get clear vision. Oval prescription frames also includes oval reading glasses that are crafted according to the prescription issued after a comprehensive eye test. While selecting frames, always present the correct and latest prescription to get the corresponding lenses.
Shop Men
Shop Women
Select the right oval glasses
As variants of oval glasses lenses are available, thus, you need to be a little careful when selecting the right shape of eyeglasses. Look for the best material of the frame, the thickness of the lens, prescriptions, besides being suitable not only to your face shape but also the eyes colour, hairstyle, skin tone, hair colour, and your overall persona. Of course, detailing, branded designer glasses, bejewelled, colours, rim-style, texture, and size play a key role in determining the glasses. Take some time, try glasses at home and finalise the frame after you are fully satisfied. Else, you may also take expert advice from your friends, or the assistance at the store. Get your favourite oval shaped glasses online and enjoy the next day delivery.
FAQ's
Who should wear oval glasses?
Almost anybody can don oval glasses and benefit from their softer edges. Especially, if you have angled jawlines, pointed cheeks, and edges. That means faces with a square or triangle shape will look more appealing than others with them. Go through our
blog
to know more.
Are oval glasses in style?
Yes. Celebrities like Megan Fox, Zoe Saldana, and Kylie Minogue have made this quite evident. The best way to know how stylish they will look on you is to get them for yourself.
Are these available for home trial?
Yes. Oval glasses st Specscart are available for a free home trial. You can choose up to 4 frames for 7 days to see how they look on you. Don't worry. Shipping of the trial package is free on both sides.
Where to buy oval glasses?
If you wish to buy some high-class glasses with free protective coatings like anti-glare, anti-UV and scratch-resistant ones, Specscart is the best place to buy them.
Is the shipping of oval glasses done free of cost?
Yes. At Specscart all orders are shipped free of any charge.
How much time will it take you to dispatch my order?
It will take us less than 24 hours to dispatch your order once it's received. Although, if you have a complex prescription or choice of coatings, we may take about 5-10 days to make you the best pair ever from scratch.
What glasses suit oval face?
Oval faces are characterised by balanced and soft, rounded proportions. They usually have high cheekbones and a wide forehead. If you have an oval face shape,
oversized glasses
will suit your features. You can go for the following frame shapes -
Oval glasses - Although going for a contrasting shape is usually the safest choice, people with oval face shapes can sport circular glasses with ease, particularly if they are slightly big.
Aviator Glasses - The teardrop shape of classic aviator style glasses compliment oval faces perfectly.
Cateye Glasses - If you are looking for an edgy and fashionable style, go for cat eye glasses. The sharp upsweeps will add contrast to your face contour.
Can an oval face wear round glasses?
Yes! People with oval faces have well balanced proportions, so most frame shapes suit them. You can go for oversized oval glasses for an oval face shape. Apart from that, square, aviator and cat eye glasses are perfect.