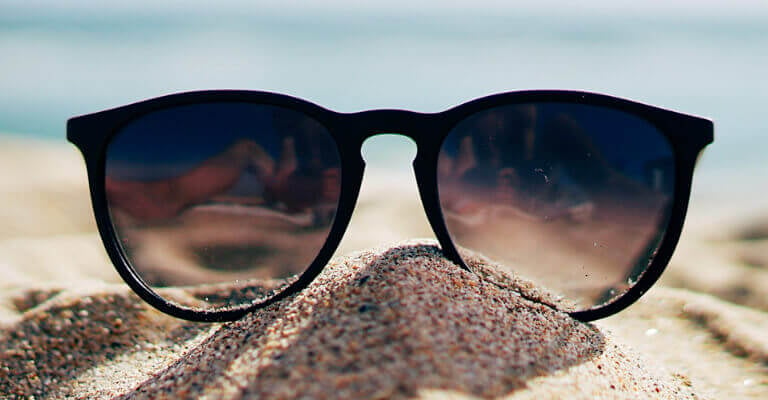 Oversized Sunglasses
A modern take on Sunglasses
Free Protective Coatings With Every Frame

Anti-UV

Anti-Glare

Impact Resistance

Anti-Scratch
Fashion is a popular aesthetic expression at a particular time, especially in sunglasses. If you want a glamorous look, you can think of no better than oversized sunglasses. Though sunglasses might be a small accessory, they can make or break your overall look. And, it will change your look from zero to a hundred in an instant. Frames that are wider than the face add more balance to you. So, it's time to say goodbye to microscopic sunglasses and need to know the latest trend for oversized sunglasses
Oversized Sunglasses for a celebrity look
Oversized sunglasses are one of the coolest trends today. They give you an enigmatic, celebrity look. You can choose a pair of stylish oversized sunglasses for the most appealing breakout look of all. Oversized sunglasses as the name suggests it's largeframed eyeglasses, and people wear them as a fashion statement.

These sunglasses are more significant than the traditional ones. They attract even more attention and give you a sassy and modern glamorous look. Oversized sunglasses have many benefits, but the primary benefit they give is more protection from harmful UV rays because these sunglasses cover most of your face. You will get a wide range of styles in oversized sunglasses that will surprise your style statement.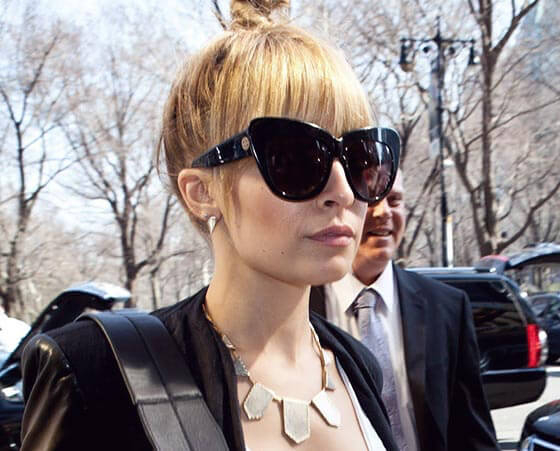 Cat-Eye Oversized Sunglasses
Cat-eye oversized sunglasses make a statement; this peculiar style speaks for itself. Cat-eye sunglasses are a must-have in women's eyewear collection. These oversized sunglasses design can complement your outfit and excellent style accessory.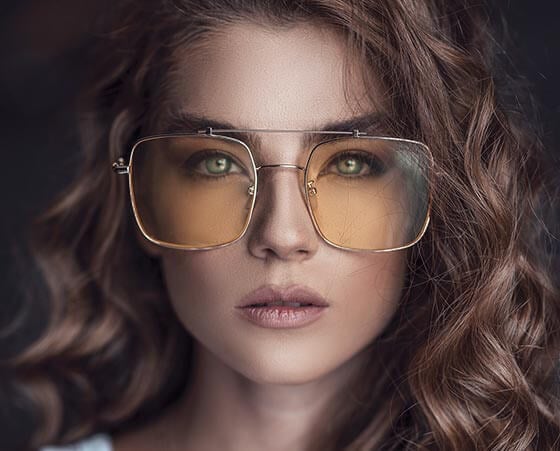 Oversized Square Sunglasses
These oversized squared shaped sunglasses are a touch more refined than the traditional sunglasses. These sunglasses are goto eyewear.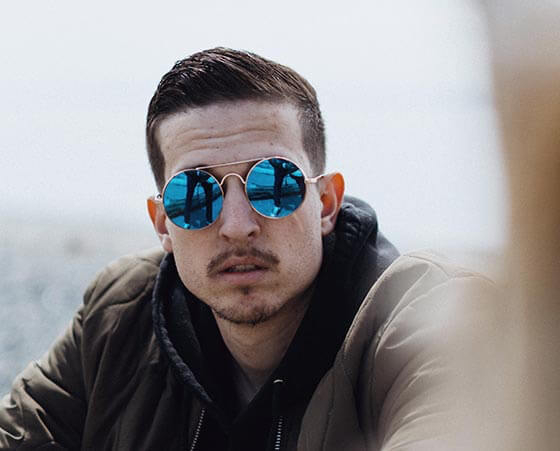 Round Oversized Sunglasses
Oversized round sunglasses give you a vintage and retroinspired look. It is a full-circle 70's accessory, and these designer oversized round frames make you stand out of the crowd. These round sunglasses are perfect for medium to narrow shaped faces.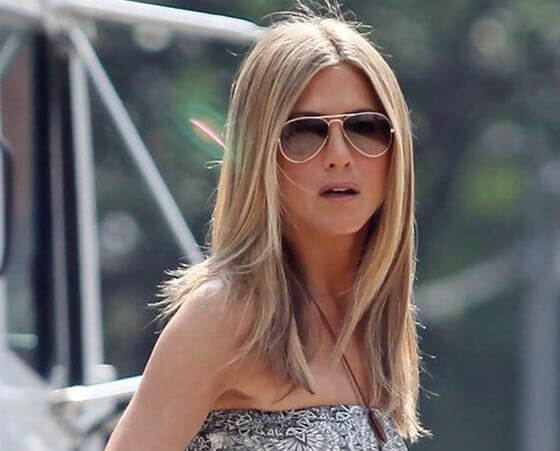 Oversized Aviators Sunglasses
Aviators never go out of fashion. Oversized aviator sunglasses give you a groovy and trendy look. These sunglasses suit both men and women with their classic and sporty look. These oversized aviators are perfect for adding a fresh look to simple outfits.
Let's discuss the best sunglasses for your face shapes
People who have a round face can choose rectangular and square frame glasses and can make it appear longer and thinner. Women and men go for light-weighted aviators with oversized lenses. You need to select oversized sunglasses according to your face shape.
Heart-Shaped Face Shape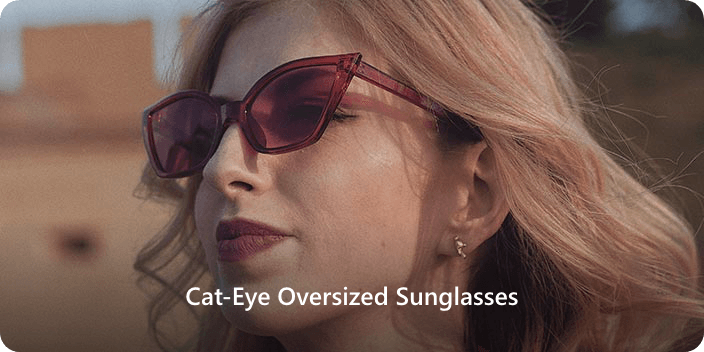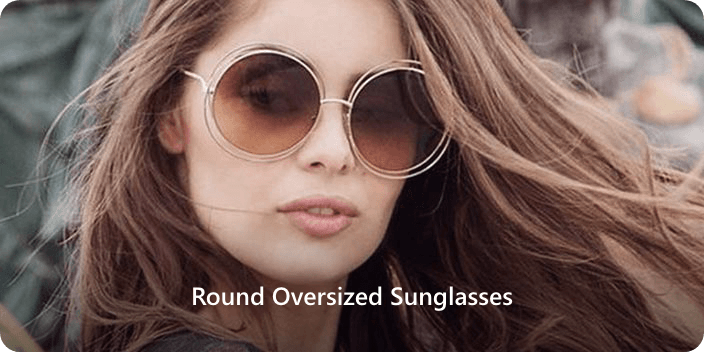 The one with a broad forehead, cheekbones, and narrow chin can opt for cat-eye or round oversized sunglasses. These sunglasses will elongate and highlight your face shape.
Oval Face Shape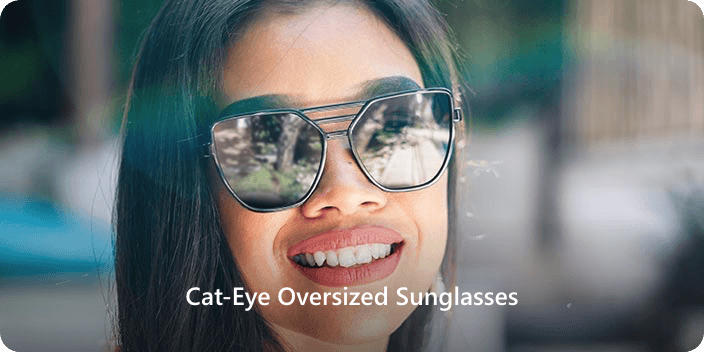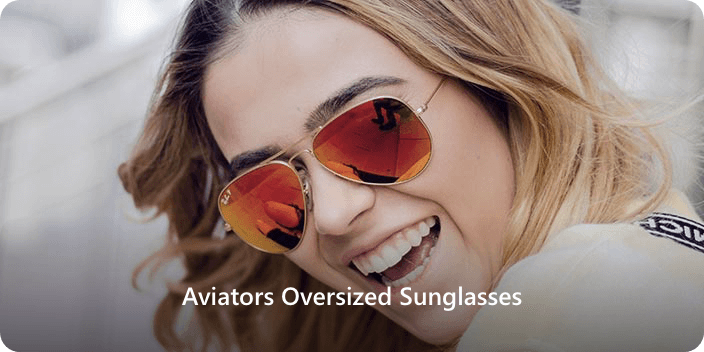 Oval face shape is one of the best face shapes. The one with the balanced forehead, sharp cheekbones, and narrow chin can choose any oversized shape sunglasses. Any oversized sunglasses such as cat-eye, aviators, or square can match an ovalshaped face.
Square Face Shape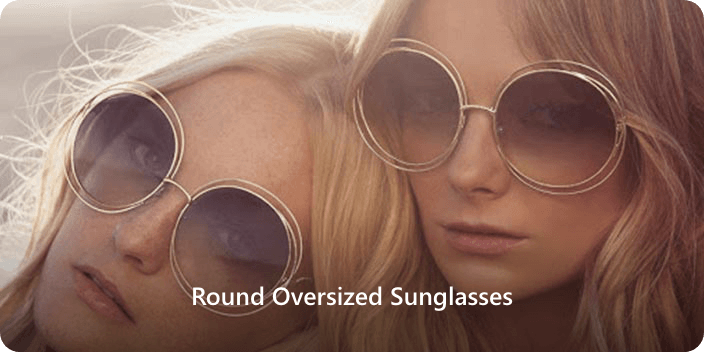 The one with a broad forehead, wide cheekbones, equal jawline can choose round or oval cat-eye oversized sunglasses. They will add charm to your face and do justice to your face shape.
Round Face Shape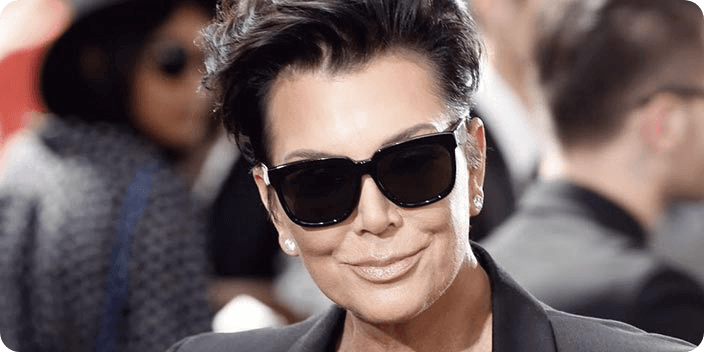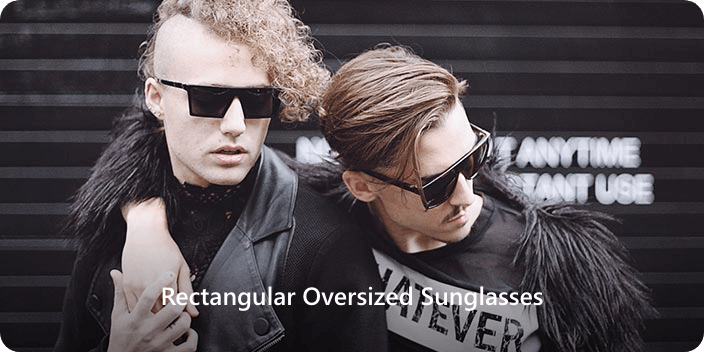 The one with full cheekbones, narrow forehead, and jawline can choose wide, rectangular and wayfarer frames. Don't ever pick round sunglasses frames; it will make your face look fuller.
Benefits of Oversized Sunglasses
Do you know the benefits of oversized sunglasses? With oversized sunglasses, you can enjoy your no-makeup or less makeup look. Now have an alternative, you don't need to put on makeup everyday. It will cover your blemishes on your face, especially near your eyes.
Other benefits associated with oversized sunglasses are here.
They can hide the chubby cheeks and dark and fluffy eyes.
They can give more protection from harmful UV rays.
They cover more areas of your skin on the face.
It will add a gleam to your face and make you look beautiful.
It looks fantastic and should be considered one of the seven deadly fashion sins.
How to pick the best pair of Oversized Sunglasses designs for you
Oversized sunglasses are available in all styles, shapes, and sizes. It will be difficult for you to choose the best one for your face.
So, here are some allimportant factors consider before buying your perfect oversized sunglasses.
It should not touch your cheeks if they feel it means they are too big for your face.
Try not to buy frames that dominate your face.
It should not hide your eyebrows, go for that size that lets your eyes peek out.
It should be arm positioning; most of the men with prominent features face this issue.
It should be comfortable on your face.
And, also do a smile test before buying while smiling your oversized sunglasses fit on your face.
Live in your Specscart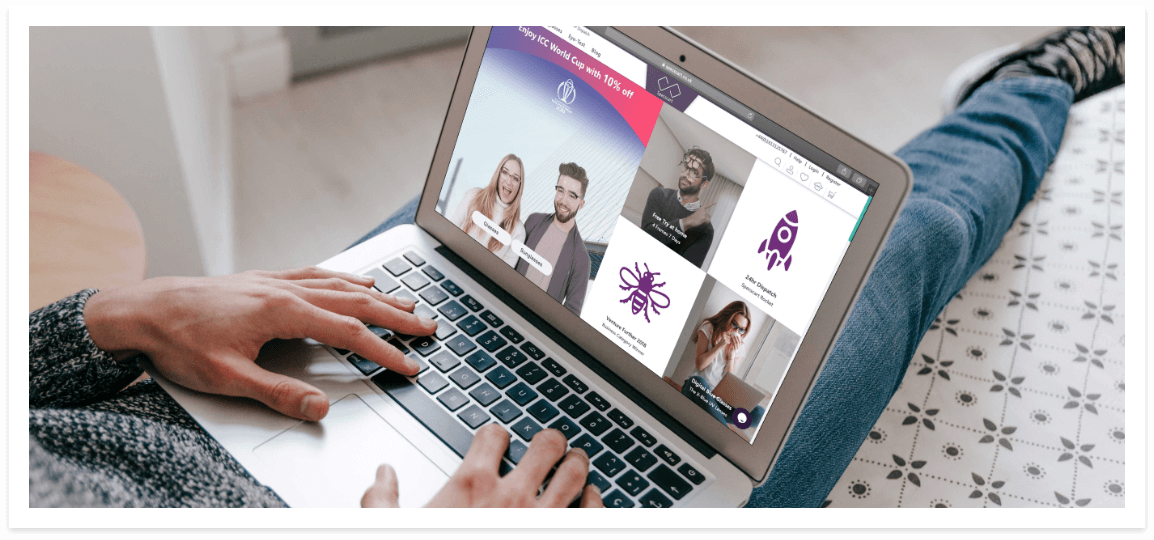 Specscart offers authentic designer sunglasses in all the styles, colors, shapes, and sizes. You can find all the classic, retro, vintage styles or vogue statement-making oversized sunglasses with trendsetting designs. With our latest trend, you can add a classy and modish style to your look. From full-rim to cat-eye and geometric frames, explore embellished and tortoiseshell finishes and different colors and sizes.
You can also check out the largest selection of affordable oversized sunglasses, including prescription sunglasses and sunglasses for men and women. Specscart will help you select the right frame, style, lenses for your needs-polarized, UV protection, light transition, digital X-blue lenses, and more. All your sunglasses at Specscart come with UV coating and polarised filters without any cost. And your sunglasses deliver to you the next day. Now, don't wait to try your perfect pair of sunglasses.
Find the perfect pair of oversized sunglasses to match your style with our incredible collection of designer frames.
Low Cost Sunglasses, High Street Styles
Add some flair to your style
Make a statement this season in a pair of statement sunglasses
Explore different shapes
From round to square oversized sunglasses, we've something for everyone
Must-have accessory
Apart from being stylish, oversized sunglasses are also very functional
Premium Materials
High Quality materials like acetate, titanium and stainless steel
Lightweight
You'll hardly know you're wearing sunglasses
Free Protective Lenses
Made in the UK
Made with love and care at our Manchester workshop
Tom Archer
READ 1-S
£49.99
Premium Materials
High Quality materials like acetate, titanium and stainless steel
Lightweight
You'll hardly know you're wearing sunglasses
Free Protective Lenses
Made in the UK
Made with love and care at our Manchester workshop
Tom Archer
NEWTON 2-S
£59.99
Premium Materials
High Quality materials like acetate, titanium and stainless steel
Lightweight
You'll hardly know you're wearing sunglasses
Free Protective Lenses
Made in the UK
Made with love and care at our Manchester workshop
Tom Archer
BRAMPTON 3-S
£74.99