Rectangular Glasses
Retro minimalism at its best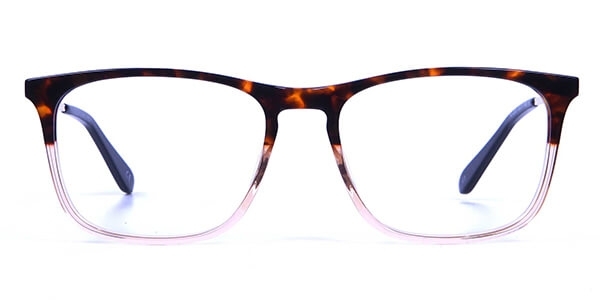 When it comes to eyewear, the most versatile and evergreen style for men and women is rectangular prescription glasses. Typically wider than they're tall, they add polished professionalism to your look. But since they're so versatile, they can transform from subtle elegance to geek chic with the use of colourful materials and design patterns. It's a go-to style for women who want to try something clean and simple for their office look. The rectangular shape particularly suits round and oval face shapes. It adds sharpness and highlights your cheekbones, add new defined lines to the look.
Rectangular glasses
in acetate
The most popular style has been classic black glasses. But with high quality acetate getting popular, you'll find rectangular glasses in a variety of fashionable colours and prints. Dual tone rectangular prescription glasses are an extremely popular style, because of the way they add a dose of fun and edginess while retaining the clean and simple look.
Rectangular glasses
in mixed material
Why choose between metal and acetate, when you can get both? Mixed material rectangular glasses are a fusion of these two high quality materials – it's where finesse meets edginess. While all mixed material frames are different, the frame front is typically acetate, providing a cool and casual look, completed by sleek metal temples and nose bridges.
Rectangular glasses
in titanium/metal
Metal glasses are perfect for those who prefer a clean, sleek look. They are ideal for corporate meetings and events. You can always stand out with this minimal look by getting a gleaming metal model in gold or silver!