Free Shipping & 24 Hr Dispatch. Even On Weekends!
High-performance sports glasses frames with impact-resistant lenses at pocket-friendly prices.
Whether you are a professional sportsperson or you play sports just for fun, sports eyewear must be a part of your safety gear. Our Actics collection features sports glasses frames in sturdy TR90 material with impact-resistant polycarbonate lenses. From women's sports glasses to men's sports glasses, from prescription sports glasses to sports goggles, from running glasses to polarised fishing glasses, Actics has them all. Actics is where quality meets style, resulting in a sports spectacles collection that will never disappoint.
Actics
MAGUIRE 3
Black glasses that slay- Maguire 3 is all about bringing out the performer in you.
View
Bike around town in comfort!
Actics cycling glasses are made of premium acetate material which is durable and super strong. They feature a wraparound style which fits you snugly and doesn't come off easily.
Actics
TURNER 2
Brag your choice of glasses by infusing Turner 2 in your existing collection.
View
Actics
HAALAND 4
Win the trophy and millions of hearts with Haaland 4- never miss a chance to sport them.
View
Actics Cycling Glasses
Make sure you zip through town in glasses that have great looks and the perfect fit.
Shop Cycling Glasses
Improve your performance on the field with impact resistant frames and lenses - complete with anti-UV and anti-scratch coatings.
Actics Gym Glasses
Workout styles that work out the best for you.
Shop Gym Glasses
These gym glasses stay in place ensuring a comfortable workout experience.
Follow the ball perfectly with curved frames and arms that provide a secure fit. Anti-glare and anti-UV coatings help on a bright sunny day.
Actics Running Glasses
Grippy running glasses perfect for all kinds of running — from jogging to a snack run.
Shop Running Glasses
Great for casual runners who are looking for the basics - comfortable fit, scratch and impact resistant, plus a sporty design.
See the tennis ball well while also protecting your eyes. The frames are lightweight, yet durable TR90. They wrap around your face for a contoured fit.
Actics Glasses Series
Performance glasses and goggles for all kinds of adventures. From riding to racing, from planks to pilates.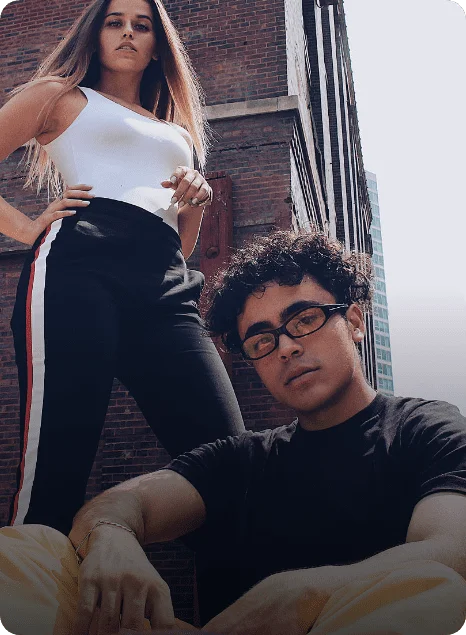 Actics Lifestyle Series
Who says going grocery shopping isn't a sport? Explore our range of comfortable Actics lifestyle glasses for an active lifestyle.
Shop Now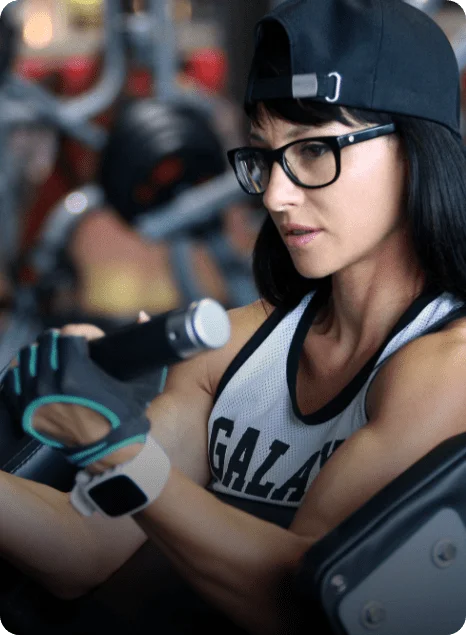 Actics Workout Series
If you have different shoes and outfits for the gym, why not glasses? From yoga to pilates, these glasses cover everything.
Shop Now
Actics Games Series
Whether indoor or outdoor, glasses for games should be a mix of comfort, strength, flexibility — and style.
Shop Now
Tinted Sports Glasses
From running to football, check out the most popular sports glasses online.
Most Popular Sports Glasses
Performance Sunglasses and Goggles for Bike, Run, Snow & Adventure.
Buy prescription sports glasses online: Perfect vision for a perfect performance!
If you are someone who requires eyesight correction, remember not to step out in the playground with your normal pair of optical glasses. Instead, make a switch to prescription sports glasses for a safe sporting experience with perfect vision. Our prescription sports glasses collection ranges from prescription running glasses to prescription glasses for mountain biking, to prescription basketball goggles, and a lot more. Select the type of prescription lenses that you require and submit your prescription in a hassle-free process. You can even mail your prescription later to us.
Shop for sports prescription goggles online: Combines eyesight correction with UV protection.
Are you gearing up for an upcoming marathon? Remember to put on your sports eyewear during your practice runs or on the final day. If you are looking for the best running glasses online, Actics running glasses collection will never disappoint. Our sports glasses frames are made up of TR90 material that has a high strength suitable for the dynamic movements involved in running and other sports as well. TR90 also has brilliant flexibility imparting a perfect fit to your running glasses. In case you require eyesight correction, you should check out the prescription running glasses collection.
Your search for the best mountain biking glasses comes to an end at Specscart.
Are you into biking and looking for a pair of sports eyewear ideal for the rough trails of the mountains? Specscart's mountain biking glasses collection is where you need to look. Fine-tuned for the rough and tough nature of the mountains, these mountain biking glasses can be a game changer as they can uplift your performance by imparting safety and clear vision. If you are looking for prescription glasses online for mountain biking, we have them too.
Buy polarised fishing glasses for that perfect fishing outing.
In our sports goggles collection, you will also find polarised fishing glasses perfectly suited for the activity of fishing. During fishing, you are not only exposed to the harmful UV rays of the sun but also glare, which is a common occurrence in outdoor sunny conditions. Polarised fishing glasses are ideal here as you are assured of the dual function of UV protection and glare elimination from these pairs. So to maximise your catch and also enjoy the lakeside scenic beauty to the fullest, a pair of polarised fishing glasses is your ideal companion.
Uplift your game with Actics basketball goggles
Actics features some of the best sports goggles out there. Whenever you step outdoors to play basketball, you must put on a pair of basketball goggles to keep your eyes protected from harmful UV rays. When you are playing indoors, you will need basketball glasses not only for perfect vision but also as safety equipment.
Looking for prescription golf glasses online? Explore Specscart's range!
Unless you don't have a clear vision, you will not be able to perform at your peak while playing golf. This is where golf glasses come to your rescue. Browse through our collection to find the best golf glasses for yourself. For those in need of eyesight correction, you need to go with prescription golf glasses by opting for prescription lenses and sharing your prescription requirement with us.
FAQs About Sports Glasses
What glasses do you wear for sports?
For sports, it's important to wear sports-specific glasses like wraparound sunglasses for cycling and protective eyewear for racquet sports to enhance performance and safety.
What features should I look for in sports glasses?
The prime feature of sports glasses is their material. Sports glasses are made of TR90 material that are unbreakable glasses. They do not cause you any harm even in case of an impact.
Are there different types of sports glasses for different sports?
Yes, there are different types of sports glasses designed for various sports to provide specific protection and visual needs. However, most features remain the same for all major sports if you exclude sports like skiing or scuba diving.
Do sports glasses come with anti-scratch coatings?
Yes, they do. You also get anti-UV, anti-glare, and impact-resistant coatings on our glasses for free. It protects you from harmful UV rays and glare which is quite common while playing outdoor sports and impact-resistant coatings add extra strength to the lenses which makes them a perfect option for sports glasses.
Can I use my sports glasses for everyday wear, or are they specifically for sports activities?
It completely depends on your personal preference. If you like them, why not? Sports glasses are quite comfortable and you can wear them every day.
Are sports glasses worth it?
Yes, sports glasses are worth it as they offer specialised features and protection designed for specific sports, improving performance and reducing the risk of eye injuries.
What is the difference between regular glasses and sports glasses?
Sports glasses are designed with specific features like impact resistance, wraparound frames, and secure fits to provide protection, durability, and performance enhancements tailored to sports activities. Regular glasses, on the other hand, are primarily for vision correction and fashion purposes.
What colour glasses are for sports?
The choice of glasses colour for sports often depends on personal preference and the specific sport. However, for general sports use, neutral or grey-tinted lenses are versatile and reduce glare without significantly altering colour perception.
Why are sports glasses curved?
Sports glasses are curved to provide a wraparound design, which improves peripheral vision, reduces glare, and offers better protection against wind, dust, and impact during sports activities.
Can you get sports glasses on prescription?
Yes, you can. Sports prescription glasses ensure clear vision while enjoying your favourite sports activities. These prescription sports glasses are tailored to your vision needs and provide the same sports-specific features and protection.
How long does it take to get sports glasses?
Specscart offers free 24-hour dispatch on sports classes. However, it may take 7-10 working days if you have a complex prescription with your sports glasses.
Do professional athletes wear glasses?
Yes, some professional athletes wear glasses or sports eyewear with prescription lenses to correct vision issues while competing, to ensure optimal performance and safety.