Free Protective Coatings With Every Frame

Anti-UV

Anti-Glare

Impact Resistance

Anti-Scratch
Designer Square Glasses Frames
Square frame glasses are a modern classic. While round frames are the original frame shape right from the start, square glasses were made popular in the 1950s. Back then big square glasses were popular with thick, chunky frames. Celebrities like Buddy Holly and Michael Caine made them especially popular. The bold and masculine style was a favourite among most people. Even now, this style is the most common for men, almost like black derby shoes when it comes to footwear. But there's a lot more variety now. Apart from oversized square glasses, you will find this shape in different colours and materials like sleek metal frames and clear glasses frames, etc.
Over time, big square glasses came to be associated with studious and nerdy vibes. But with different variations, they are again a style statement now. It is a geek chic choice which people wear even without a prescription. What's more, they are quite popular among women as well. If you are looking to get new glasses, square shape glasses will be a safe and trending choice!
Square Glasses Frames For Men
Over the past couple of years, the thick and chunky plastic frames which dominated the larger segment of men's eyewear have paved the way for more stylish and bold looking square frame eyeglasses. Now, you can change up your eyewear as often as you change your clothes without the need of spending a fortune on it. Feeling like sporting classics? Then the clear square frame glasses are there. Wish to edge out and opt for something classic? You can go for retro square glasses. Whatever you feel like, the square glasses men's collection has all styles available.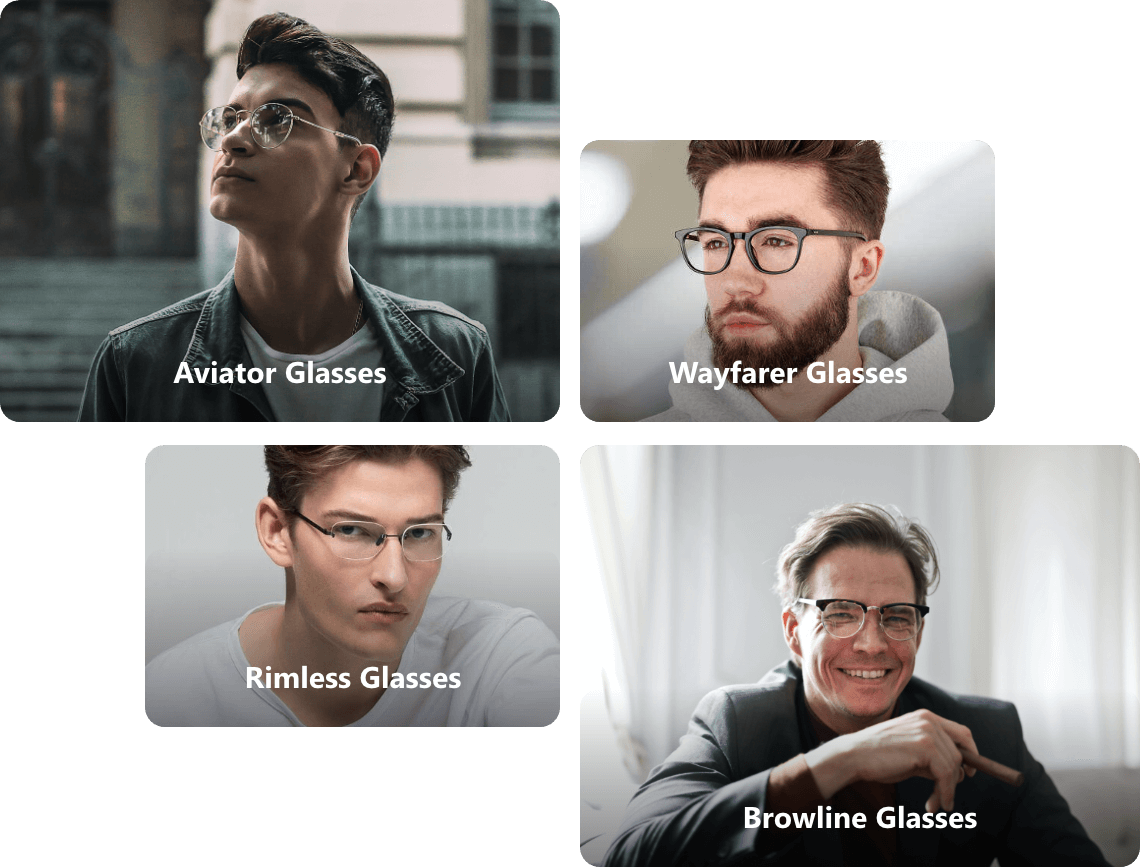 Square Glasses Frames For Women
There's no other fashion staple that can reinvent your look like a great pair of square glasses frames perfectly complementing your face. From reimagined shapes, slimmed-down metals to colorful eyewear, it has become effortless to find a style that will completely transform your look this season. Featuring a perfect combination of bold, shine, and crisp layers; we have rounded up a list that will surely make you fall in love with the latest square glasses for women.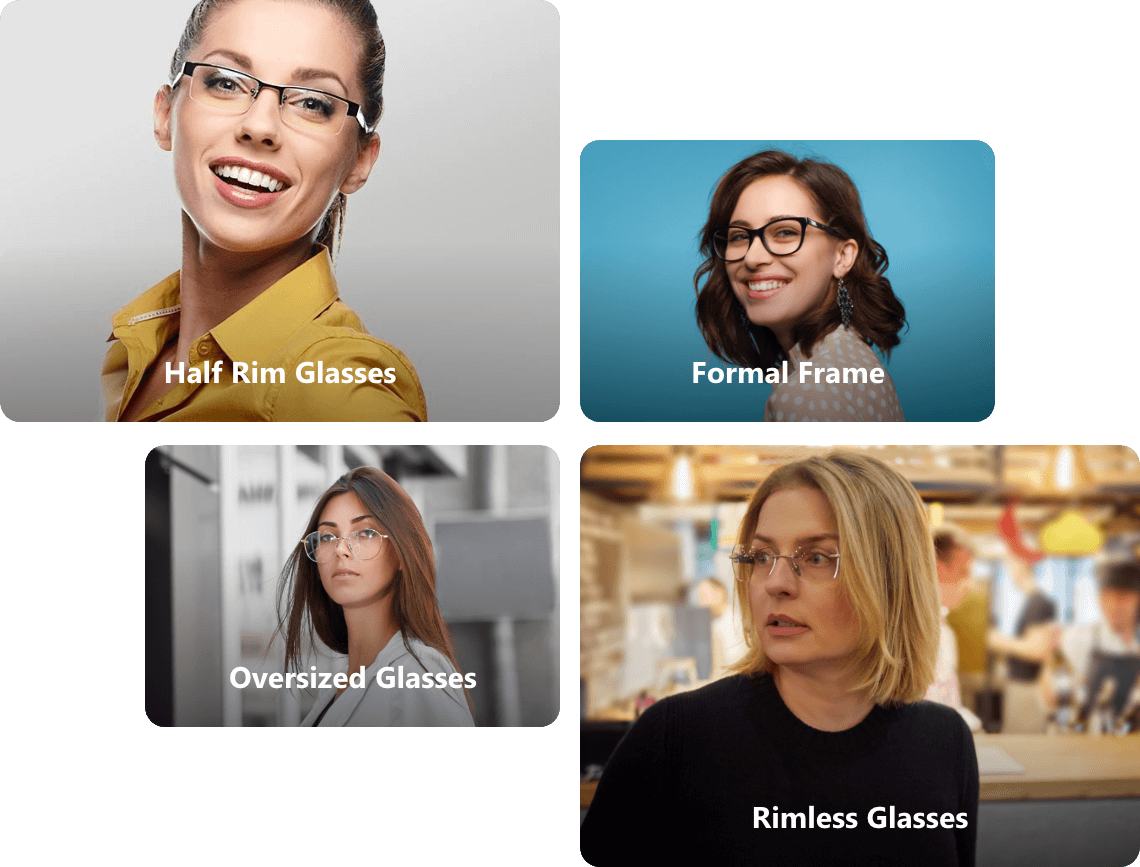 Big and Small Square Glasses Frames
These fashionable go to square glasses will surely give a much-needed upgrade to your wardrobe. From lightweight and slick to artful choices in striking hues, these new designs will surely allow you to get a perfect blend between changing your mood and style. The large square glasses offer fashion alchemy for reality check through the elements of different colours and designs, and we are confident you will love them. Small square glasses on the other hand are perfect for people with heart and oval face shapes.
Square Prescription Glasses Frames
No trend round-up is complete without these gorgeous accessories to pop the proverbial cherry on top of that new season cake. Worry not if square shaped glasses are shifting your thoughts, we also offer square prescription glasses online to shield your eyes. Leave the technicalities to us while walking through the website and we will make sure you get the right frame to get you all fashion-forward.
Will Square Glasses Work For Me?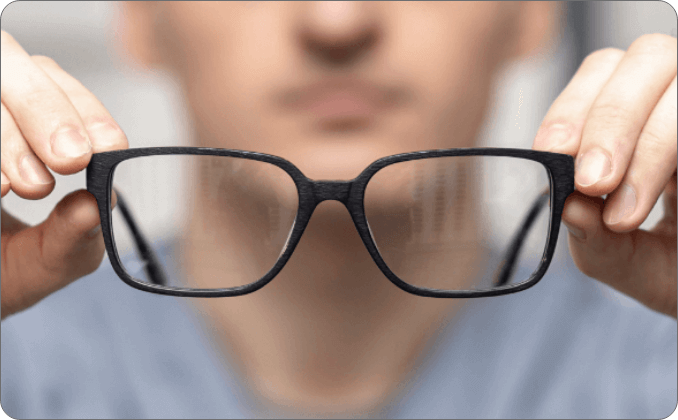 Why not, whether you are choosing the frame for your square reading glasses or for your square prescription glasses, they are bound to help you stand out with the hunky-dory features. And anyways, the only way to know if they work on you or not is by trying them yourself. That can be easily done with our try at home service. Even David Bekham flaunts the square prescription glasses he owns, so why not you?
Square Reading Glasses Frames
As we have already seen, square prescription glasses are ruling the roost. Among them, square reading glasses are getting increasingly popular. Instead of ready readers, all frames on our website are available for distance and near-vision glasses. You can fill in your accurate prescription for better visual clarity. Sleek metal frames are the most popular among square reading glasses.
70% Less than High Street + Extra 10% Off
All our glasses are made from premium acetate, metal, TR90 or wooden materials. These high quality glasses are available at around 70% less cost than high street labels. On top of that we are also offering an extra 10% discount with a special coupon code. With collections starting at £29.99, these are some of the most affordable square glasses you can find in the UK.