Square Glasses
A chic city break


Myriad versions of square glasses
Square glasses frames… What's cooking with them? After a long winter, the summer is welcomed like a lost friend, but little do you know about the status quo, we are ramping things a notch further with innovative square frame eyeglasses for men and women. These square glasses frame stylishly draw out the 'feel-good factor' on the streets and emphasize moving fashion-forward with bold integrity.
The chic and conventionally designed frames deliver witty and insightful looks while embracing your face. Both striking and rebellious, the square glasses frames are for all, who love fashionable freedom. Available in different colors, you can sport square prescription glasses with anything to get an effortless season update. You don't need to be a fashion-savvy season hunter to notice the conventional wisdom of the past coming back with these square-shaped glasses. The glasses are already hitting on the high street and have made a stunning comeback. Square frame eyeglasses are a powerful-thing to hone this summer, their perfectly forged design coupled with an intrepid urban and retro look; makes it the choice of glasses to render a subtle look this season. It's time for you to step away for the same frames and cover-ups. Your wardrobe needs an entirely different affairs look. The square glasses are available for both men and women to help toughen up their look and improve their fashion quotient effortlessly.
Square Glasses Frames For Men
Over the past couple of years, the thick and chunky plastic frames which dominated the larger segment of men's eyewear have paved the way for more stylish and bold looking square frame eyeglasses. Now, you can change up your eyewear as often as you change your clothes without the need of spending a fortune on it. Feeling like sporting classics? Then the tortoiseshell square-shaped glasses are there. Wish to edge out and opt for something retro and round? Then there are various square shapes glasses available ranging from rimless, full rim and half rim. Whatever you feel like, the square glasses men's collection has all available.
Square Glasses Frames For Women
There's no other fashion staple that can reinvent your look like a great pair of square glasses frames perfectly complementing your face. From reimagined shapes, slimmed-down metals to colorful eyewear, it has become effortless to find a style that will completely transform your look this season. Featuring a perfect combination of bold, shine, and crisp layers; we have rounded up a list that will surely make you fall in love with the latest square glasses for women.
Prescribed Square Glasses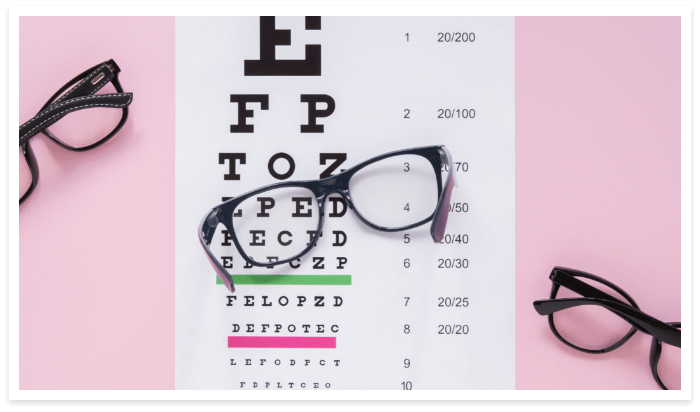 No trend round-up is complete without these gorgeous accessories to pop the proverbial cherry on top of that new-season cake. Worry not if square shaped glasses are shifting your thoughts, we also offer square prescription glasses online to shield your eyes. Leave the technicalities to us while walking through the website and we will make sure you get the right frame to get you all fashion-forward.
Shop Men
Shop Women
Will Square Glasses Work For Me?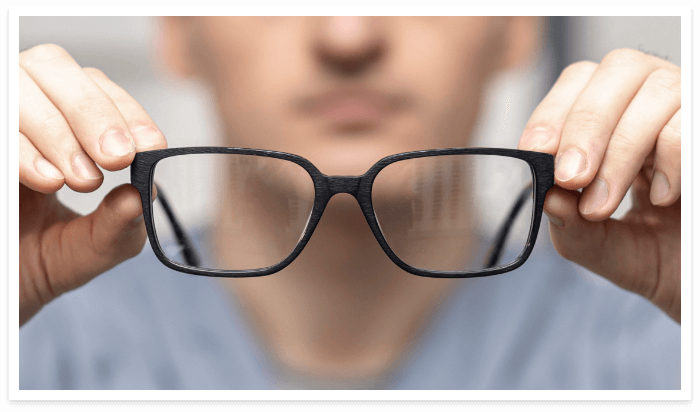 Why not, whether you are choosing the frame for your square reading glasses or for your square prescription glasses, they are bound to help you stand out with the hunky-dory features. And anyways, the only way to know if they work on you or not is by trying them yourself. That can be easily done with our try at home service. Even David Bekham flaunts the square prescription glasses he owns, so why not you?
Shop Men
Shop Women
Here's the crux
These fashionable go to square glasses will surely give a much-needed upgrade to your wardrobe. From lightweight and slick to artful choices in striking hues, these new designs will surely allow you to get a perfect blend between changing your mood and style. The square sunglasses offer fashion alchemy for reality check through the elements of different colors and designs, and we are confident you will love them. With a great square glasses womens collection, women are as happy as men who already had quite a variety in their square glasses mens collection. You can choose a bold color or go the simple way through the summer with strong and durable frames of these square glasses.