Free Shipping & 24 Hr Dispatch. Even On Weekends!
Loading Products...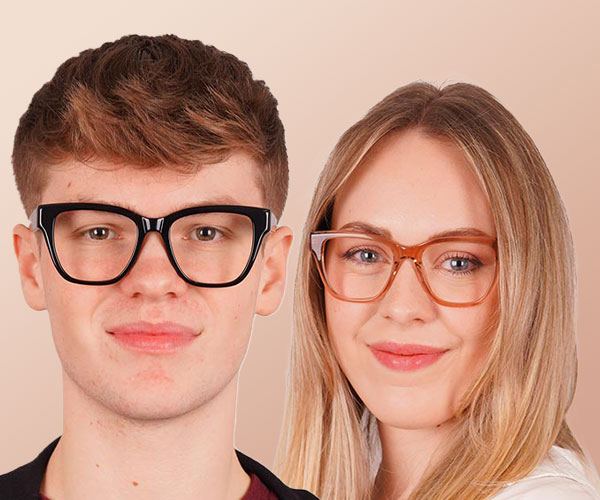 Tom archer
EXHALL 1
EXHALL is the synonym of class and coolness combined. Meeting or night out, rock all occasions with these premium glasses!
View
Buy Square Frame Glasses
Square frame glasses are one of the classy and iconic frames of the 1950s and 1980s. The oversized chics have grabbed all the attention. The elegant and smart pair of square glasses in various materials make the glasses more unique and something out of the box. Wooden glasses in square frames are very classy. The reading glasses wearers should try out these trendy glasses for an aesthetic look. One can buy the bold square frame glasses from our collection for a look transformation.
Buy Square frame Glasses for Men & Women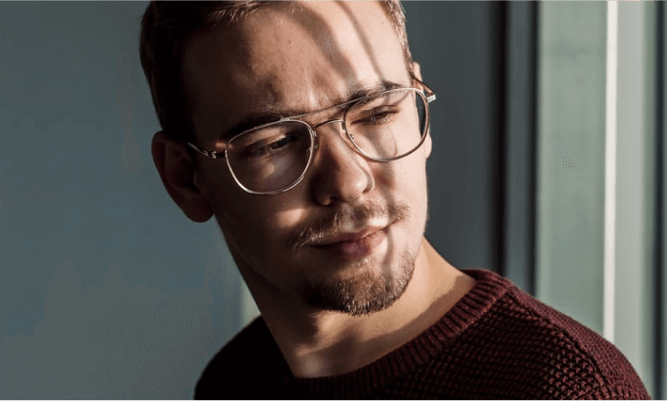 Buy Square Glasses for Men
Square frame glasses were mainly famous among men. Men looked smart and handsome with the square frame glasses. The most common, and the most demanded among all the square frame glasses are the black square glasses. The smart, bold, and handsome glasses are perfect to fit every face shape and size. Men can choose the desired size of the glasses according to their face shapes. Buy square glasses for men for a smart appeal both for work and other purposes.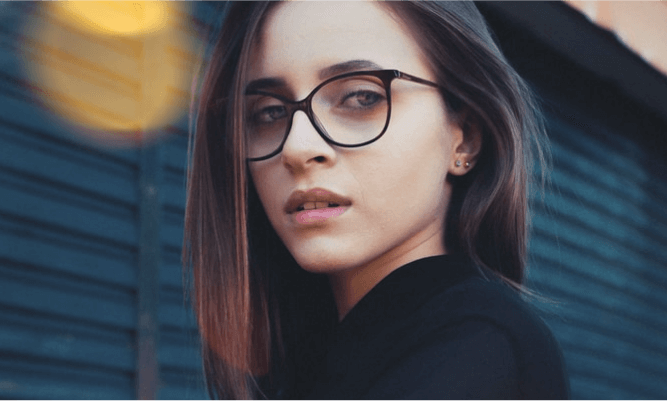 Buy Square Glasses for Women
Women have started wearing square glasses and are slaying with them. The classy and sassy square frames for women are extraordinary. Breaking the stereotype by styling with a pair of square glasses, they look stunning. Wearing the glasses in their work profession or pairing up with a work casual is a perfect match. Varifocal glasses wearers can opt for these frames as they are broad and ideal to have those lenses in frames. Buy square glasses for women for an elegant and gorgeous look.
Black Square Glasses
Black square glasses are one of the smartest frames that have been ever made. The thick and thin black square frames are very prominent and, an attention seeker and always get spotted with the outfits. We have a collection of square glasses in black and other colours. One can buy those glasses from our collection with various benefits and protective coatings.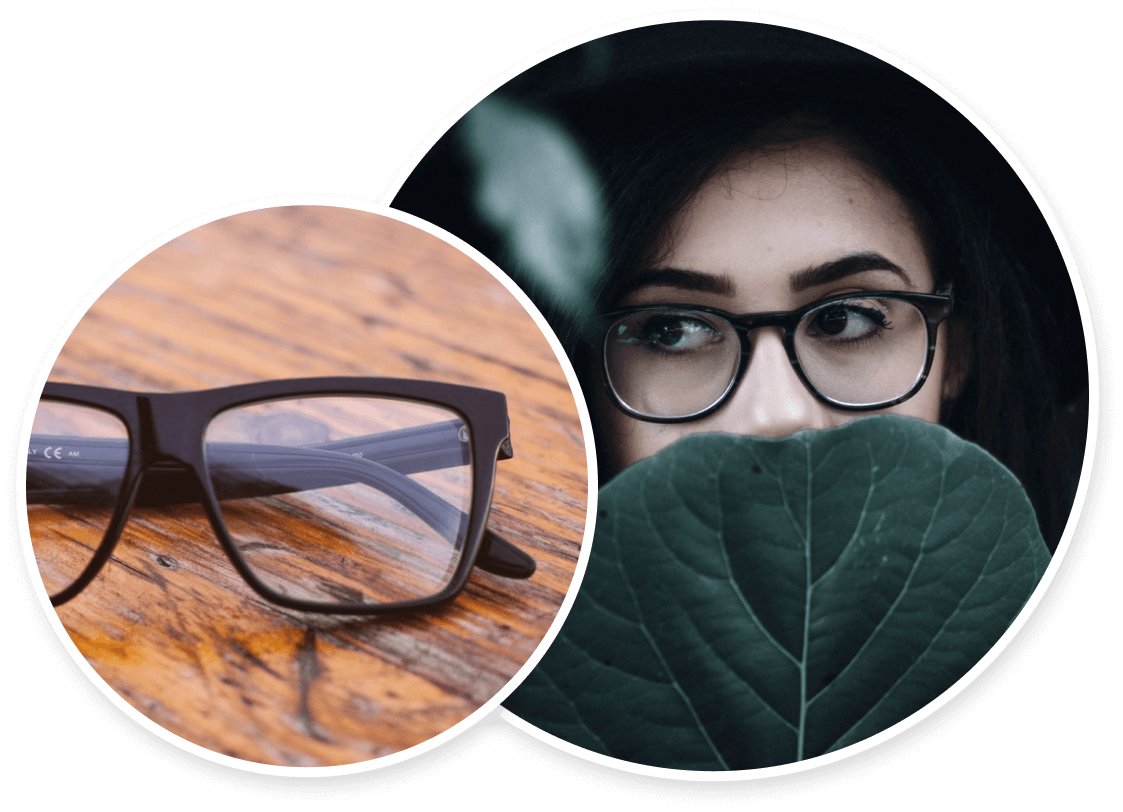 Types Of Square Frame Glasses
We provide a variety of square frame glasses for all so that one can experiment with style. From wooden frames, to metal frames, from soft colours to thick bold frames, we have a collection for all. We also provide square glasses for different age groups so that all can wear unique frames and styles accordingly. The bright and beautiful square frames have a funky and sassy appeal.
These fashionable go-to square glasses will surely give a much-needed upgrade to your wardrobe. From lightweight and slick to artful choices in striking hues, these new designs will surely allow you to get a perfect blend between changing your mood and style. The large square glasses offer fashion alchemy for reality check through the elements of different colours and designs, and we are confident you will love them. Small square glasses on the other hand are perfect for people with heart and oval face shapes.
Are Square Glasses Fit For Everyone?
Why not, whether you are choosing the frame for your square reading glasses or your square prescription glasses, they are bound to help you stand out with their hunky-dory features. And anyway, the only way to know if they work on you or not is by trying them yourself. That can be easily done with our try-at-home service. Even David Beckham flaunts the square prescription glasses he owns, so why not you?
Square Prescription Glasses Frames
No trend round-up is complete without these gorgeous accessories to pop the proverbial cherry on top of that new season cake. Worry not if square-shaped glasses are shifting your thoughts, as we also offer square prescription glasses online to shield your eyes. Leave the technicalities to us while walking through the website, and make sure you get the right frame to get you all fashion-forward.
Square Reading Glasses Frames
As we have already seen, square prescription glasses are ruling the roost. Among them, square reading glasses are getting increasingly popular. Instead of ready readers, all frames on our website are available for distance and near-vision glasses. You can fill in your accurate prescription for better visual clarity. Sleek metal frames are the most popular among square reading glasses.
Big Square Glasses
Wearing oversized glasses has been in fashion for a long time now. The large square glasses are an absolute eye-catcher. The smart square shaped glasses always look different from others, wherever you go. If you require square prescription glasses, you can always choose a sassy frame for your appeal.
Square Shape Glasses
One can buy different sizes of square-shaped glasses according to various shapes and sizes. There is a wide range of square shape glasses, from small square glasses to big square frame glasses; from ladies' square glasses to square blue light glasses, one can choose any according to their need.
Small Square Glasses
Small square glasses are a comeback of the 80s and 90s. In the 90s, people started wearing tiny glasses, including small square and circle glasses. The new trend of wearing small square glasses in the 21st century has grabbed everybody's attention. The square fashion glasses are a perfect fit for all purposes. Get one for yourself, and you can flaunt your glasses anywhere. One can also try the square circle glasses that are a little different from the usual square glasses but are great if one wants to go for some funky and sassy look.
Square Prescription Glasses
If you are trying glasses for the first time and it's a prescription one, nothing can be as good as a pair of square prescription glasses. The square eyeglasses will be a perfect treat for your eyes. Style a pair of square lens glasses or square-rimmed glasses and see the magic it creates. Get a pair for yourself soon!
Square Metal Frame Glasses
Metal frames are always elegant and are loved by all. Similarly, square metal frame glasses are a popular choice for all. Whether it is big square glasses or small square glasses, they have taken a special place in the hearts of people. Almost any face shape people can wear these frames. Square rimmed glasses are also a great choice for the ones who wants to opt for rimmed glasses.
FAQs About Square Glasses
Will square glasses suit my face shape?
If your face shape is oval or round, then the square glasses are definitely going to suit you. If not, don't worry, we have other styles that suit other face shapes like square, diamond, and heart. To know more about face shapes and styles related to them, read our guide here.
How much time will it take you to dispatch my glasses
We usually dispatch the orders within 24 hours of receiving it. However, if your glasses have to be made with lenses of complex powers it may take us more time. For example varifocals take us about 7 days.
Can I try these square glasses at home?
Yes. You can do so with our
free try at home service
. With this service, we give you the opportunity to try a maximum of 4 frames for 7 days at your home. Don't forget, shipping of these glasses on both sides is absolutely free of charge.
What to do if I want a faster delivery of my square glasses?
You can contact us by emailing to
[email protected]
or call at 0161 312 5767 once you have placed your order.
Will an anti-glare and anti-uv coatings cost me?
No. At Specscart, we believe that coatings to make your glasses anti-glare, anti-UV, and anti-scratch, impact resistance are a must-have for all. That's why, all our glasses come fully-loaded with these coatings free of charge.