Free Shipping & 24 Hr Dispatch. Even On Weekends!
Steps To Buy Tinted Glasses Online
See the world in style and colour by adding tint to your glasses. Choose from 9 stunning tint colours and show off some fashion. You just need to follow some simple steps.
Explaining Steps Below
1
Step 1: Choose your perfect pair of glasses & click on 'Buy & Select Lenses'.
2
Step 2: Choose your preferred lens option and click on 'Sunglasses Tint'.
3
Step 3: Choose from Dark or Graduated Tint, Select tint color & set opacity.
4
Step 4: Proceed to check-out.
Brown Tinted Glasses
Amber and brown tinted spectacles reduce glare and block blue light, brighten vision on cloudy days and increase contrast and visual acuity, especially against green and blue backgrounds such as grass and sky. Choose amber and brown tinted lenses for fishing, baseball, golf, hunting, cycling, and water sports. For all you light tinted glasses need they are a perfect pick to endure.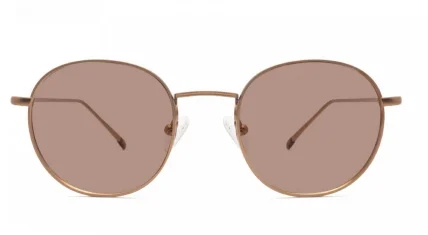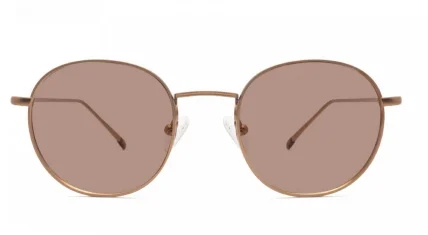 Tinted Prescription Glasses
You don't have to choose between good looks and good eyesight! While tinted glasses started as a style trend, they are also used for better eyesight. That is why you can choose any eyeglasses on our website and get them with prescription tints. While non-prescription tinted glasses are used mostly for fashion, blue light protection or in conditions like photo-sensitivity, tinted prescription glasses also add vision correction to the mix. You also won't have to switch between glasses and sunglasses when you are out in the sun!
FAQs About Tinted Glasses
What are tinted glasses used for?
Tinted glasses are the best example of fashion meets function. They are a very distinct style statement, helping you stand out from the crowd. They make your eyes look obscure, almost mysterious. In fact it is one of celebrities like Robert Downey Jr's favourite looks.On the other hand, tinted glasses also help people with light sensitivity (also called photosensitivity). Sharp lights can be disorienting for some people, even causing eye pain. Tinted glasses help filter some of that light out, providing relief to the eyes.
Can prescription glasses be tinted?
Yes! You can get both prescription and non-prescription glasses with a tint.
Why do celebrities wear tinted glasses?
Tinted glasses have a mysterious look similar to sunglasses, without totally hiding the eyes. Some also believe that these
stylish glasses
help hide wrinkles and dark circles near the eyes. Whatever the reason, it is surely an iconic look!
Do tinted glasses help with migraines?
Apart from light sensitivity, tinted glasses may also help against migraines, visual stress and vertigo.
Can I get tinted reading glasses?
Tinted reading glasses can help people with light sensitivity. Black text on bright white backgrounds can cause glare, which makes focusing on the page difficult - even for people without any such issue. That is why tinted glasses can improve the readability of text.
Do tinted glasses have UV protection? Do they block UV rays?
All our glasses - whether tinted or not - come with free anti-UV and anti-glare coatings. So when you buy tinted glasses from Specscart, you can rest assured about UV protection.
Do tinted glasses help with computer eye strain?
Since tinted glasses filter some light coming through the lens, they can help reduce eye strain. But to properly protect yourself against computer Vision Syndrome, getting Blue Light Glasses is a great idea.
Can I get tinted prescription glasses as well? Does that include tinted reader glasses?
Yes you can! Apart from single vision frames like tinted reading glasses, you can even opt for tinted varifocals.
---