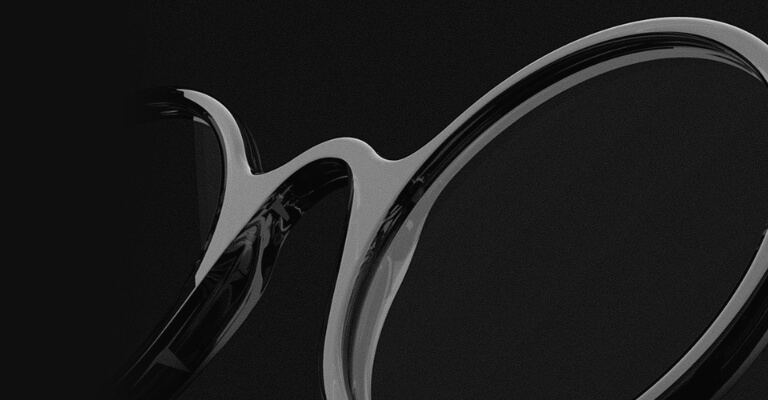 Black Glasses
The only black magic you need
Free Protective Coatings With Every Frame

Anti-UV

Anti-Glare

Impact Resistance

Anti-Scratch
Black Glasses Frames - the classic no-nonsense style
The trend trap you cannot escape from! These timeless beauties have sparked a sense of completeness in every style. Black glasses are not just some glasses in black, but a perfect accessory that enhances your personality in no time. These modern classics are the perfect pick for your 'party in an hour' situations. The styling equation with these black beauties and any other attire solves the dilemma you face before stepping out of the house. If your motto for dressing for the day is being basic yet stylish, then these black frame glasses are the most helpful accessory. You don't have to worry about styling your black eyewear the moment you put them on, it will immediately bring out the Anna Wintour in you! These Black glasses are extremely bold, and playful at the same time, and David Attenborough will be absolutely proud of your move of switching towards the acetate frames.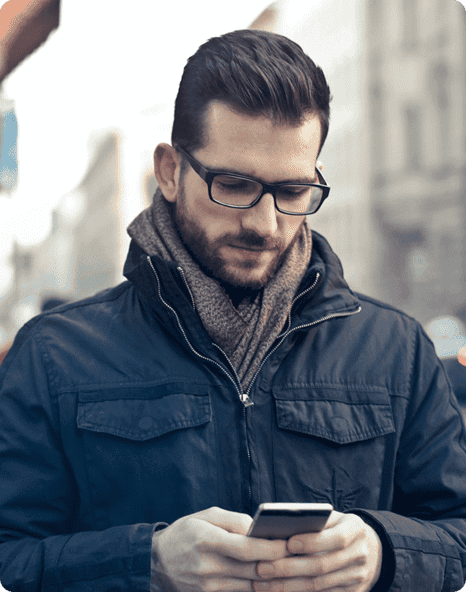 Black Glasses For Men
Let The Black Nerd Glasses Frames Define Your Professional Look
Your glasses must scream the statement you carry, and that's where you witness the versatility of black glasses. Our collection of black glasses for men is quite unique and goes along easily with every trend. You could go super simple and classic by styling them with a button-down shirt, blue jeans, and boots or with your daily work outfit. The styling options are endless, and one must have an eye to catch that spectacular look!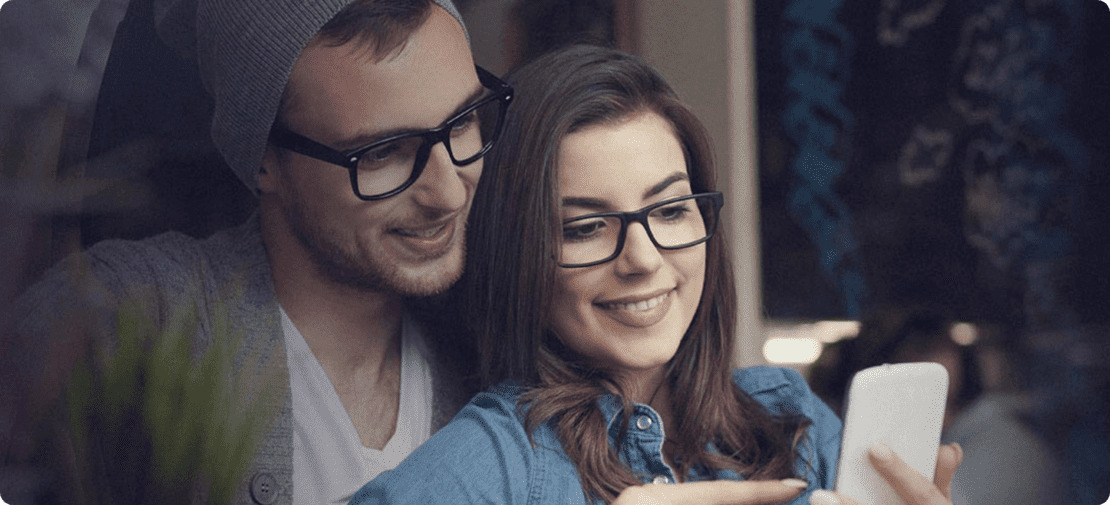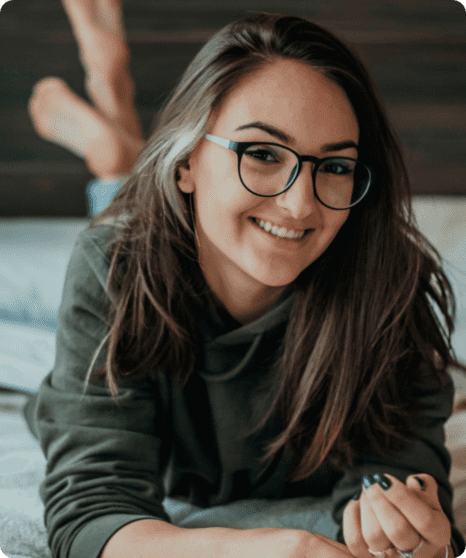 Black Glasses For Women
Black Glasses Frames In Hipster Shape For The Trendsetters
Orange might be the new black, but black remains the OG! They're the perfect fashion accessory, and you can wear them multiple ways. Black glasses for women can be placed beautifully over the head, letting the hair softly fall on your face; it already sounds mesmerising! Or you could just let them hang on your shirt; the style will be spontaneous yet catchy. Our favourite black glasses for women are the ones which have just a touch of bling, like silver rivets on the hinges.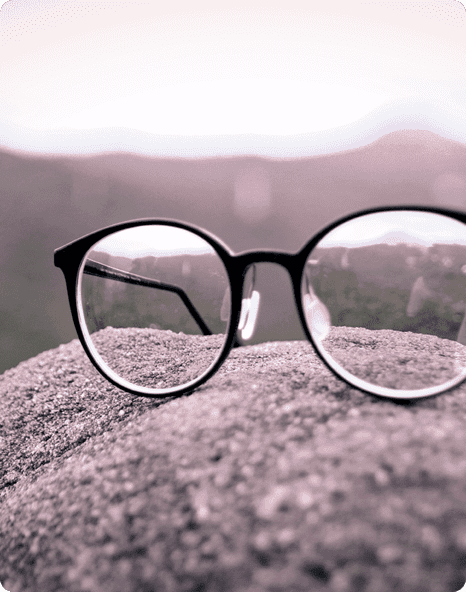 Black Round Glasses For Men & Women
Black Glasses In Retro To Groove With The Classic Jazz
Black round glasses for men and women provide a geek chic look that might make you popular by adding a charming vibe to your character. Black circle glasses are the vintage bandwagons that take you back to the times of the mighty Beatles, where you can vibe over the soundtrack of Eleanor Rigby.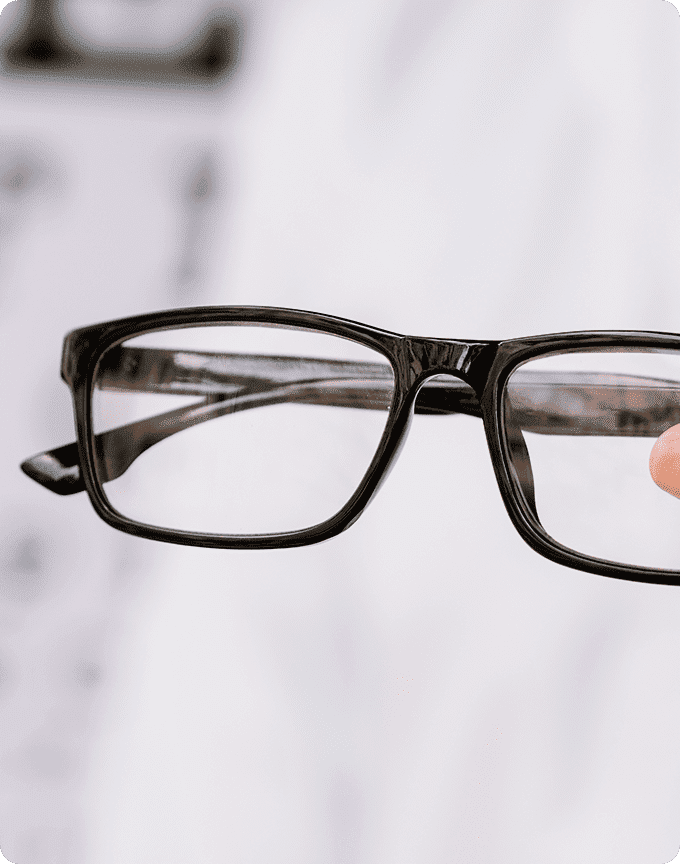 Black square glasses for men & women
Let The Hues Of Colour Flow Like Water On Black Glasses In Marble Texture
Black square glasses provide the most intrepid and striking look you could ever ask for. To awaken the old soul that you are; with a pinch of a modern pop star in you, these glasses embrace the vividness that you carry. Black square glasses for men and women are a perfect contrasting accessory of facial features for people with oval or round face shapes. Amplifying the complete look for a professional occasion, where you require to grab the maximum attention in the room. Black colour and square shape are the combinations made in heaven of perfect glasses ever existed.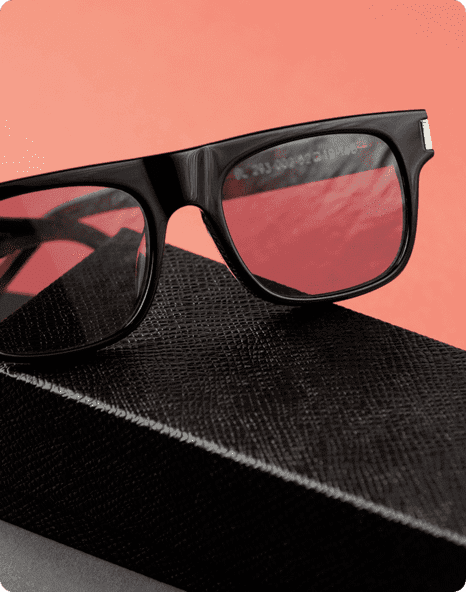 Thick Black Frame
Glasses
Spotty Black Frame Glasses Give The Vintage Impression
We all like the complement and attention we receive after we wear something super stylish and out of the box. The same goes with thick black frame glasses, it's quite a task to pull off the thick trend, but once you master the art there is no looking back. Once you wear them on, it gives a look as if you are in for some serious business. Conservative yet confident - that's what these glasses are. Trust us when we say that this is the only black magic you need in your life!
Black Prescription Glasses And Reading Glasses To Correct Vision Disorders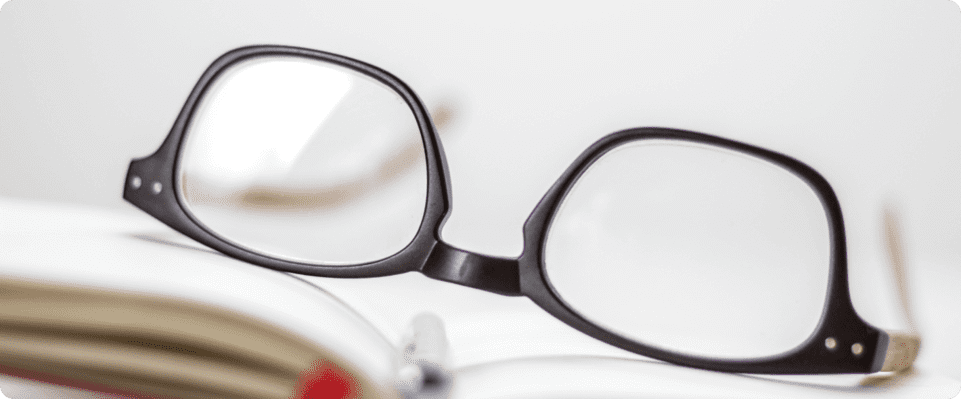 Black Prescription And Reading Glasses To Correct Vision Disorders
Those who suffer from refractive eyesight errors such as hypermetropia, myopia, presbyopia, can use black reading glasses or prescription frames throughout the day. Whether it is distance glasses or reading glasses, choose black eyewear to rock them 24x7. And when you choose to wear black frames every day, this timeless piece of eyewear accessory will look perfect with any outfit or occasion. Apart from prescription, there are anti-glare, anti-UV, anti-scratch and shock resistance properties available with the frame lens. Also, for the exclusive protection from computer and other digital screen glasses, there are blue light glasses that give 99.9% protection against harmful blue light rays. You can also get black reading glasses with blue light lenses to protect your eyes against digital blue light.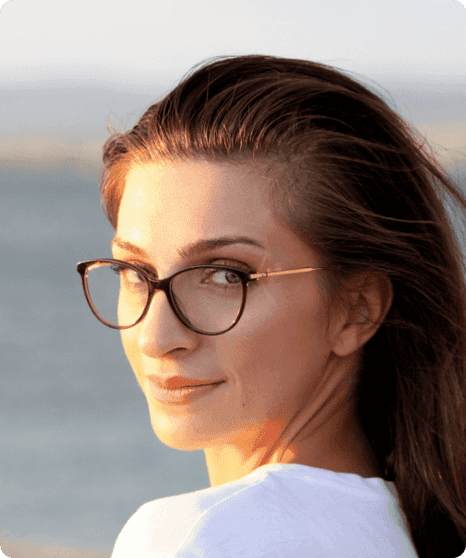 Black And Gold Glasses
Black eyeglasses that suit both men and women
Did you just read black and gold? Yes, this is exactly what you want on your next purchase. The harmonic amalgamation of black and gold is the perfect pick to satisfy your fashion needs. Anywhere and anytime, these black and gold glasses take you on a remarkable journey that you won't be able to resist. The charm and comfort that these glasses offer are ideal for all-day long-wearing. Crafted with absolute detail, this timeless combination is a steal for the ones who crave a superior fashion sense.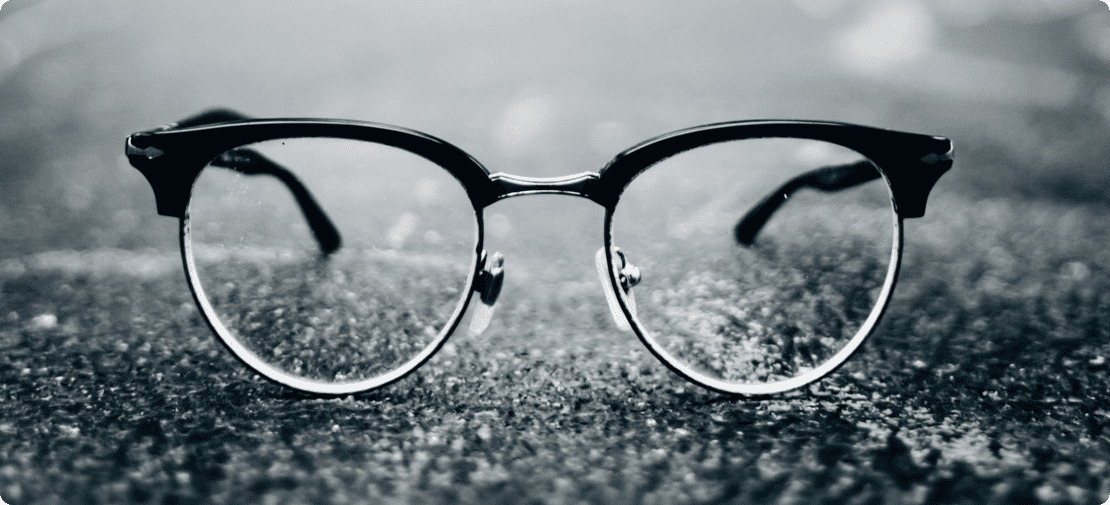 Try Glasses At Home Before Buying
Black Eyewear That You Can Try At Home
It is always better to try on glasses at home before you buy them. Just choose any four black rimmed glasses frames of your choice in different shapes, sizes, patterns, rim-styles and designs. Once received, you wear all of them for a week, with different dresses, hairstyles and occasions. Place the order once you are satisfied to add a black eyeglass in your collection of eyewear. And don't forget to let us know how many compliments you get by sporting those black wonders on your face.