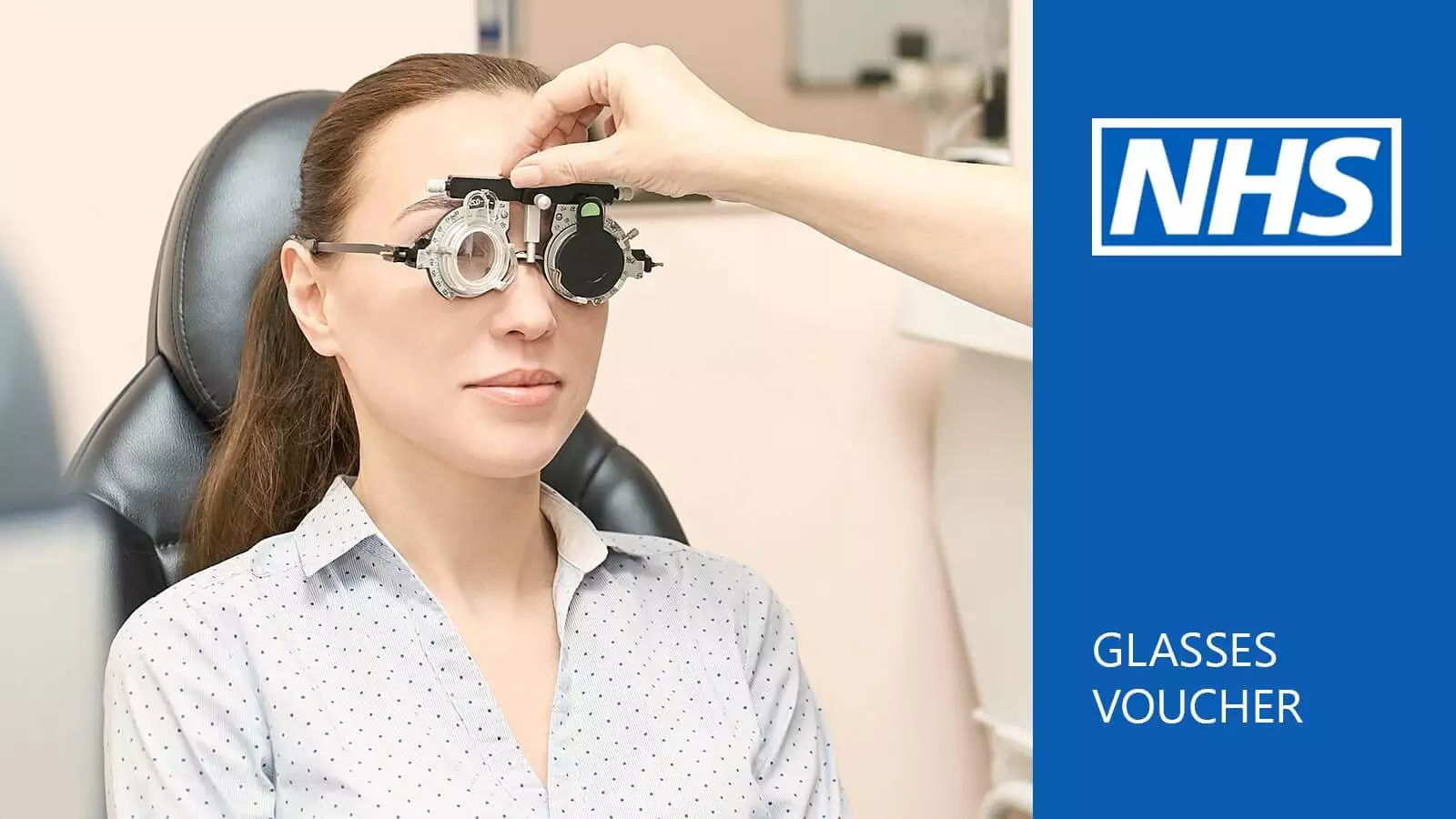 Is NHS Glasses Voucher Worthy and What's the Eligibility Criteria?
NHS services are accessible to any legal UK resident regardless of their nationality. People can get essential and non-essential healthcare facilities without payment. Few services which people need to pay for are eye tests and dental care. The NHS has made a few exceptions for people to get free NHS eye-test and dental check-ups.
According to the latest report from Statistics, 68% of the people in the United Kingdom wear glasses and we rank third among the European countries with more patients wearing spectacles. Younger people are more likely to wear glasses than older adults. Between 18% and 21% of 16 to 50-year-olds wear glasses compared to people over 50.
The NHS offers excellent support in those situations where it provides free eye tests for people and, besides, offers optical vouchers for glasses. Find out here how you can also get a free NHS funded eye test and what its eligibility criteria are.
What is the NHS optical voucher?
The National Health System of the United Kingdom offers a cut-off on the prices of the eyeglasses with vouchers. The NHS provides vouchers for free eye tests, and optical vouchers are something that comes in the addition of that. You get a reduced cost on your glasses, which you would typically pay for more. However, NHS vouchers are not for everyone to use, and you have to fulfill the required criteria for getting the benefits of discount eye health care.

Who is entitled to get an NHS voucher?
If you fall under the below-mentioned categories, only then you are entitled to get NHS vouchers.
You are a child under age 16.
You are aged between 16-18 and have a full-time education.
You are a senior citizen who is aged over 60.
You are a prisoner and are on leave.
You are registered partially or slightly blind.
You have a risk of Glaucoma that's been advised by an ophthalmologist.
You are identified as Diabetic or a person diagnosed with Glaucoma.
You are 40 or over and have any person from the family diagnosed with Glaucoma.
You have an NHS complex lens voucher given to you by your optician.
How often should I get an eye exam?
Income-based Criteria
You get Income Support.
You get a Jobseeker's Allowance.
You get an Income-related Employment and Support Allowance.
You get a guaranteed credit part of Pension Credit
You get a Universal Credit.
You have a certificate of HC2 under the NHS Low Income Scheme.
How much is NHS optical voucher worth?
The NHS optical voucher doesn't have one specific value for glasses and lenses. It varies depending on the strength of the prescription of your eyes. The value of the NHS voucher starts at £39.10 to £215.30. So, if your glasses fall under the given price range, then it's considered free. If it costs more than the given discount price on the vouchers, you will have to pay the additional expense. There are ten different types of optical voucher values provided by the NHS that range between £39.10 to £215.50, and you'll get a voucher-based on your eye prescription.
How expensive are eyeglasses in the U.K.?
Eyecare in the U.K. is relatively high as the average cost of an eye test costs around £21.31, and on top, you have to pay more for your prescription glasses. To ensure glasses durability, you have to add a few extras to secure it for a longer time like anti-scratch and impact resistance. Generally, glasses of big brands start from the range of £79 and £135 to £200 to £220. An essential pair of glasses without any extras added, costs at least £49 while a designer piece of eyewear costs more than £220.
What are the ten types of voucher value of NHS glasses

The different types of NHS vouchers have different values depending on the strength of your prescription. Your opticians will recommend which voucher to opt for based on the condition of your vision and prescription. Here are the listed vouchers for single vision and bifocal/varifocal glasses:
Single vision Vouchers:
Voucher A - £39.10
Voucher B - £59.30
Voucher C - £86.90
Voucher D - £196.00
Bifocal/ Varifocal Vouchers:
Voucher E - £67.50
Voucher F - £85.60
Voucher G - £111.20
Voucher H - £215.50
Hospital eye service vouchers
Voucher I - £200.80
Voucher J - £57.00 per lens
Complex vouchers
Single Vision - £14.60
Bifocal - £37.40
Prism
Single Vision - £12.60
Varifocals/Bifocals -£15.40
Tint
Single Vision - £4.40
Varifocals/Bifocals- £4.90

Can you get free NHS-funded glasses?
The NHS provides free eye tests and vouchers for glasses that help you in getting glasses at a discount if you fulfill its criteria. Unfortunately, it does not offer free glasses. However, if your glasses fall under the range of £39.10 to £215.30 and don't charge any additional fee, then you can consider it free. If not, then you have to pay additional charges.
How can I get my NHS voucher?
Once you know that you are eligible for an NHS voucher, book an eye test just to declare that you qualified for the free eye examination and hence NHS optical voucher. Once you do that, your optician will provide you with a yellow paper called GOS3 optical voucher where your prescription is mentioned. Make sure that the GOS3 has the optometrist name, ophthalmic list number, your prescription details, the optometrist's signature, and the date of the exam mentioned in the front section of the form. You can now use the GOS3 to any retail eyewear store that accepts NHS vouchers or any opticians.
How To Get Free Private Eye Exams?
Do you want a free eye exam even if you don't fulfil the NHS eligibility requirement for a free eye test? Don't worry; we got you covered. Specscart provides comprehensive free eye tests in Walkden and free eye tests in Bury to every person because we understand the high cost of eye tests in the market. You can also get NHS free eye tests and optical vouchers here, but even if you are not qualified for the NHS free service, you can always come to us. We also provide a great discount on millions of frames sorted in different colours, styles, designs, and materials for prescription and non-prescription lenses. Not only that, but all lenses are decked with free protective add-ons like anti-glare, anti-UV, anti-scratch, and impact resistance.
Home eye test facility is also provided by Specscart for all those people who can't visit the stores because of time or distance issues.
Our Latest Stories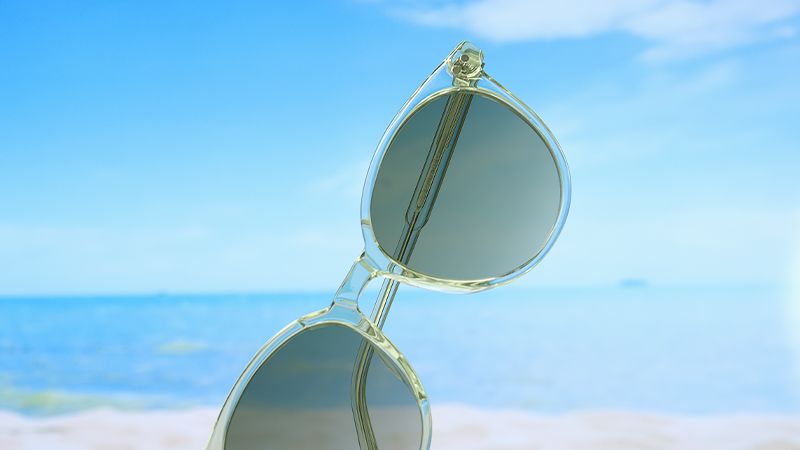 H
Halina Tseng
Published on May 26, 2022, 8:10 am
Make Waves with our Beach Sunglasses!
Beaches and sunglasses go hand-in-hand: they help you see better and block glare, while making you look cool! Should you go for polarised sunglasses? Read on!
Learn More
24Hr Dispatch Via Specscart Rocket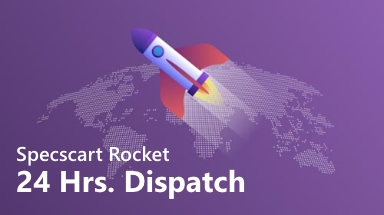 Surprisingly fast delivery for every last minute occasion. Glasses at your doorstep With a hell-for-leather chase!
Buy Now
Read More
---
Hello,
fellow reader!
An exciting offer is on the way to your inbox!
You like to read stuff, and we love that about you.
Enter your email-ID below and we will send you an exclusive offer!