Does adjusting to new glasses make your life tough?
So how are the new prescription glasses treating you? Happy with the clarity of vision? Or facing difficulty in adjusting to new glasses?
You are not the only one in this world who suffers from the drawbacks of adjusting to new glasses prescription. There is nothing wrong with you. Believe me. It is very normal and many people are out there who have gone through the reality of adjusting to new glasses symptoms.
This is neither a tough task nor does it require rocket science for adjusting glasses at home. All it requires is TIME and HABIT.
Yes, the only trick for adjusting glasses to fit your face as well as to the eyes is to give time and wear the glasses as much as possible. However, there can be numerous issues faced by eyeglasses user when they start with a fresh pair of glasses.
Issues faced when
adjusting to new glasses
Ill-fitting frames
The first and foremost issue when you put on new eyeglasses frames is the ill-fitting irrespective of whether you are a first-time user or an existing user. If the frame appears too tight or too loose, then you are going to feel burnt of the same. This happens generally when either you fail to select the right fitting glasses frame or you buy them in a haste without giving enough time to analyse. Moreover, buying from the online marketplace can lead to buying frames that are either oversized than your face shape or too small to fit. Understand one thing not all frames are of the same size, just like not all faces are the same. Therefore, the loose-fitting of the glasses frame tends to fall off again and again from your nose and temples areas. You will find yourself touching the sides of the temples or the bridge of the frame to put the glasses back on your face, most of the time. On the contrary, a tight-fitting eyeglasses frame will put pressure on your nose and temples while leaving a mark. The tight-fitting eyeglasses can cause pain in these areas as well.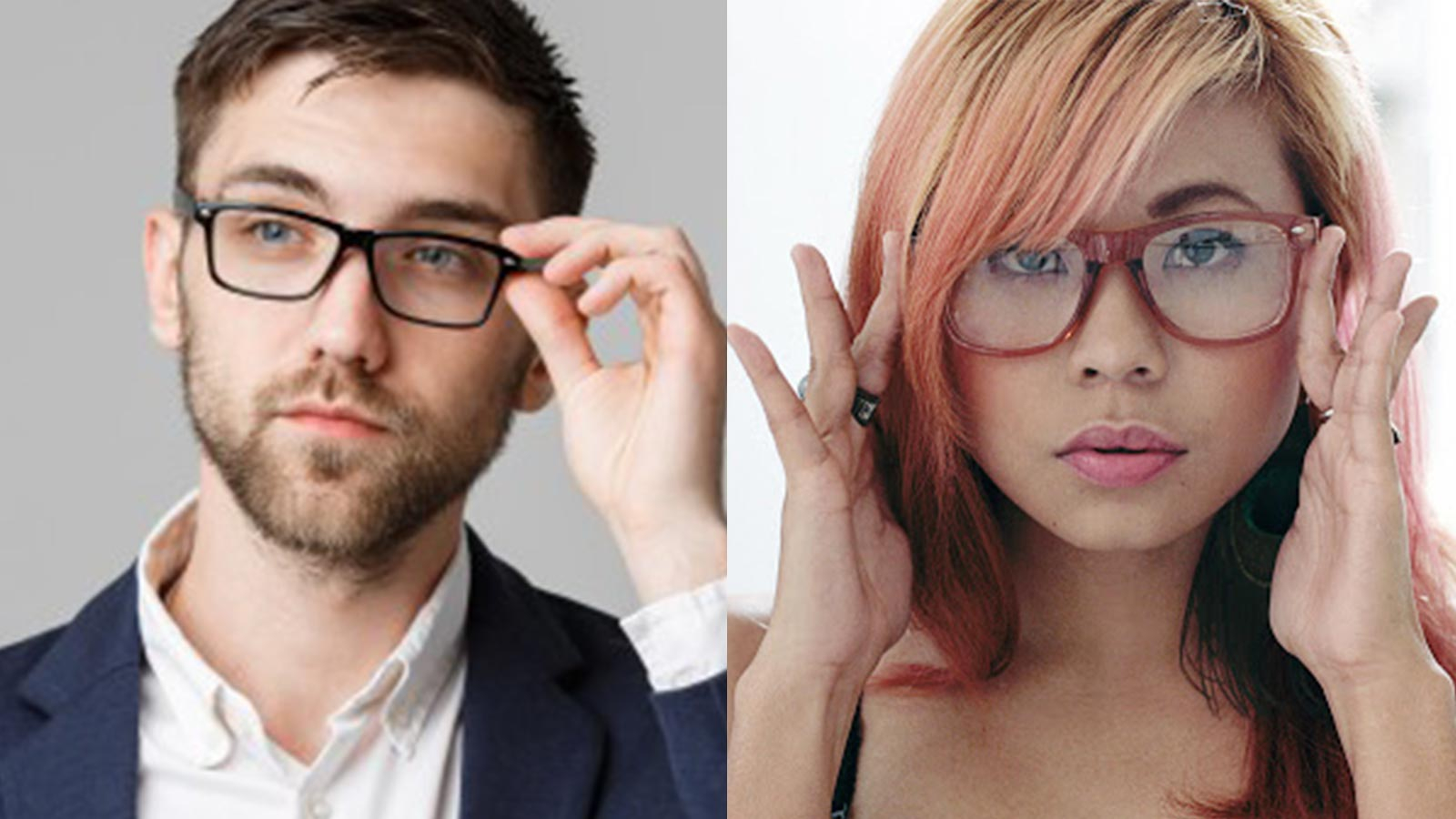 In both the conditions, whether you buy a loose-fitting or tight-fitting glasses frame, the problem in adjusting to new glasses will continue. Consider the fact that such eyeglasses frames are not meant to be crafted to fit your face shape and size. Therefore, the best solution is to replace the frames and choose another one that fits well on your face. You may go ahead buy online, but before placing the order, follow the practice of trying glasses at home. With the option to try glasses at home, you get the opportunity to try out multiple eyeglasses, before settling on the best one that suits you.
Eye strain
One of the major issues faced by people while adjusting glasses of plastic frames is eye strain. Often the new glasses bring with them the problem of stressing eyes. The first time user or an existing user who tries glasses with new prescription lenses in 90% of cases experience difficulty in adjusting to new glasses prescription. The reason being, our eyes become habitual to the previous prescription lenses and the focal point of the eyes is very much fixed on the lenses. With the new eyeglasses, there comes a new focal point on the glasses lens.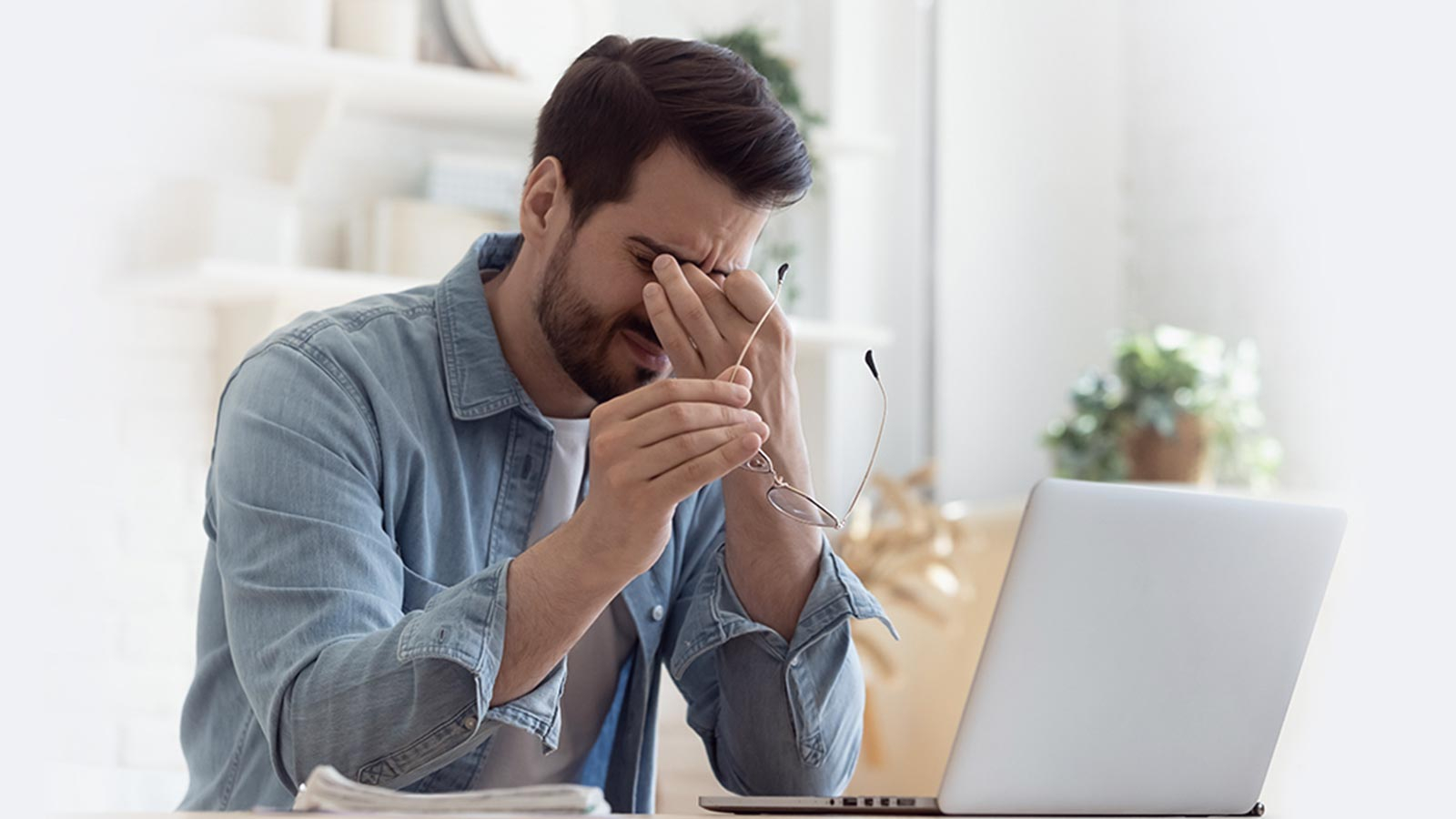 As a result, the eyes become stressed and the user may also feel pain in the eyes in extreme cases. The adjustment to new glasses, of course, takes some time. This is because the new glasses with or without the change in prescription stresses eyes as well as the delicate nerves and muscles. Therefore, eyes are pressured to focus on the object and feel pain or strain. In some cases, the user may feel red or teary eyes.
However, the condition is debatable in case of people using bifocal or varifocal glasses. The first time users of bifocal or varifocal glasses are surely going to find it difficult to adjust with the two or more prescriptions that a single lens carry.` Shifting eyes from one portion of the lens to the other and mastering the art of focusing is not an easy task initially.
However, as time passes by, with the regular use of bifocal or varifocal eyeglasses, the eyes learn how to focus and view from the different zones of these eyeglasses lenses. It may not be a matter of a couple of days. But with time, patience, practice and regular use of bifocal and varifocal eyeglasses, it is possible to adjust to the new glasses. From a couple of days to a couple of weeks is all that is required to get used to these prescription eyeglasses.
Headache
One of the major side effects of adjusting to new eyeglasses with a prescription is a headache. The first time users will find the occurrence of headache as a result of adjusting to new glasses symptoms. Sometimes this pain becomes unbearable and may trigger after some time of wearing prescription lenses. Not only the first time users, existing users who buy new glasses or glasses with altered prescription also sail in the same boat.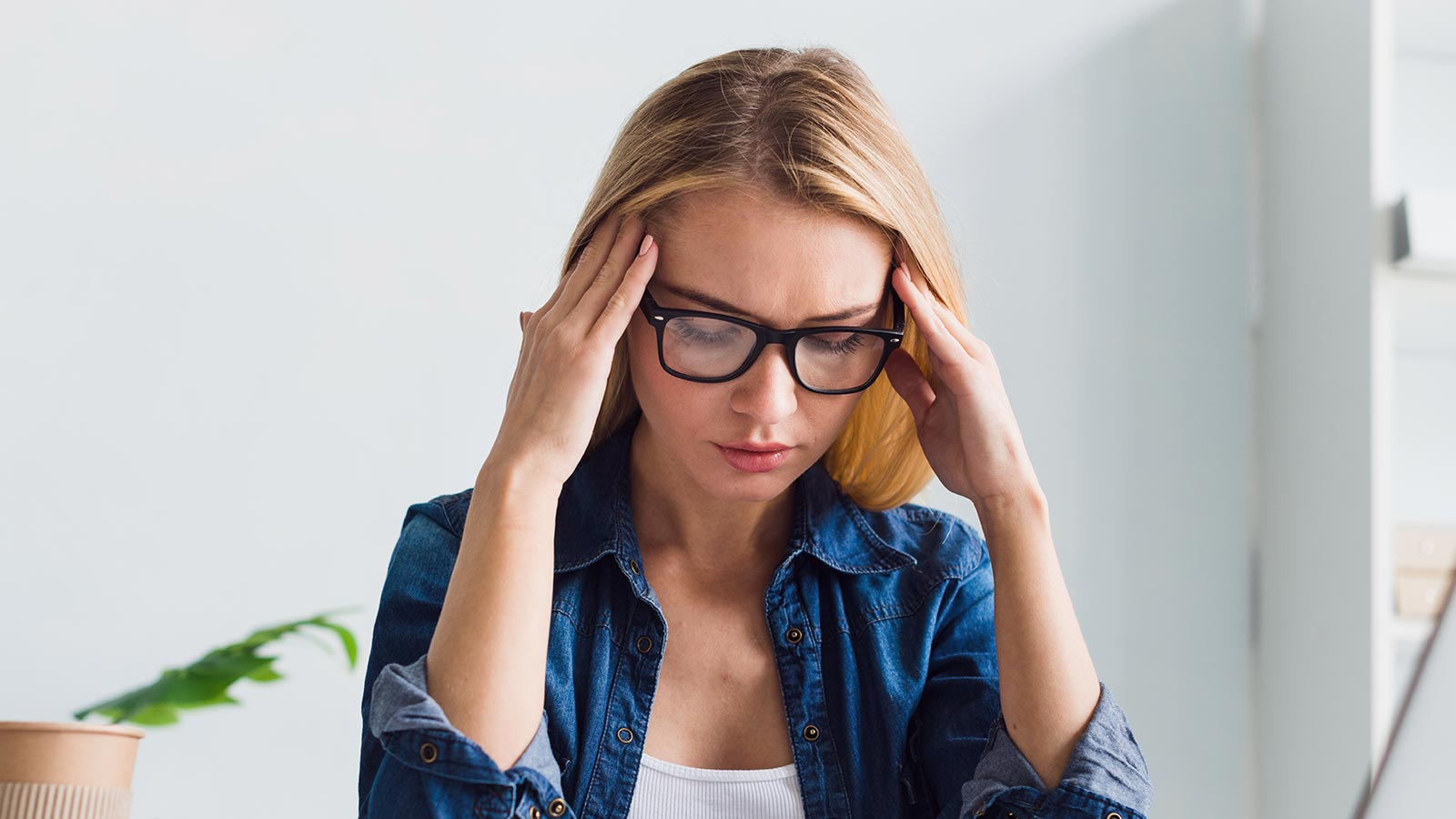 Needless to say, when you wear glasses for the first time or with enhanced prescription
Our brain easily responds to the previously used / old prescription eyeglasses. When the new prescription eyeglasses are put to use, the brain finds it difficult to respond to the new focal points of the case. This happens because the brain has already become programmed to follow the previous prescription glasses. With the new prescription, the brain finds it difficult to adjust at the beginning. This becomes the cause of a severe headache.
This can be overcome by wearing the eyeglasses regularly, be it single vision lense, bifocal or varifocal. Avoid going back to previous glasses or glasses with an old prescription.
Distorted vision
People who use bifocals and varifocals for the first time generally take some time in adjusting to a new eyeglasses prescription. This is because either they have never used eyeglasses or have used only a single vision lens in their glasses. The bifocal and varifocal glasses combine the benefits of both concave and convex lenses to correct myopia and hypermetropia in a single lens. The upper portion of these advanced glasses allows the user to view distant objects clearly, while the lower zone of the glasses let the user view close by objects. Thus, the user may feel difficulty in viewing from these double prescription glasses. It is very normal to experience distorted vision. Usually, the peripheral vision is affected along with difficulty in analysing depth perception. People may experience a little trouble while climbing the stairs, driving or walking on the footpath.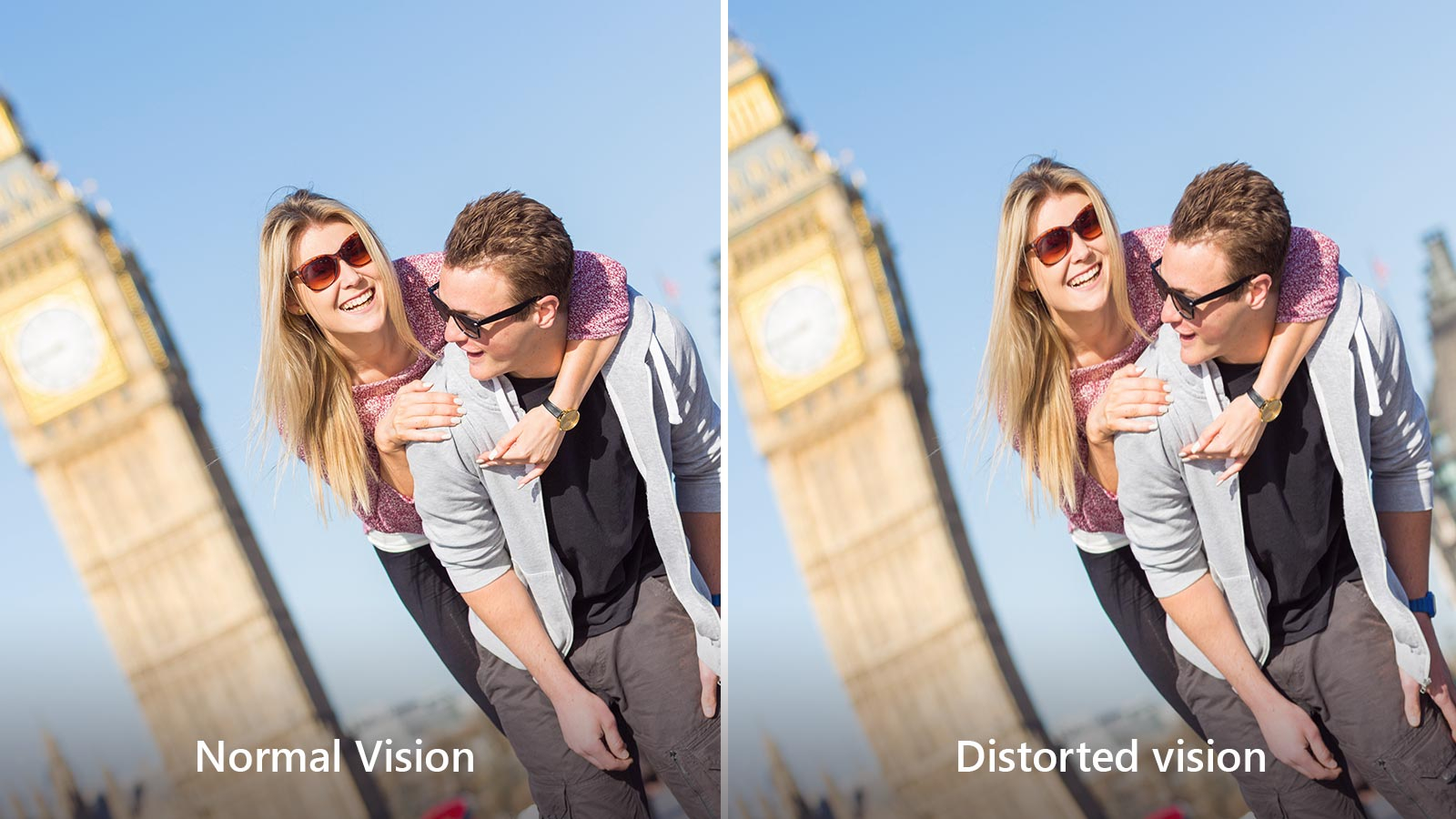 It may not be a matter of a couple of days. But with time, patience, practice and regular use of bifocal and varifocal eyeglasses, it is possible to adjust to the new glasses. From a couple of days to a couple of weeks is all that is required to get used to these prescription eyeglasses. However, it is very important to wear these prescription bifocal or varifocal glasses as much as possible. Do not even think of wearing old glasses again.
Problem with Astigmatism glasses
People with moderate to severe astigmatism definitely require some time for adjusting to glasses with astigmatism. It takes around three days to a couple of weeks to getting acquainted with the new glasses. The user may also experience a little pain in the eys or headache in the initial few days of using the eyeglasses.
Tips for adjusting to new glasses
The following tips and tricks could be of some help:
Time: Adjusting to new glasses requires some time and it is the only way to overcome the issues that are associated with the new prescription glasses. You need to give ample time to your brain as well as the eyes to focus and become habitual to the new glasses. With time, slowly and gradually, you will be able to adjust with the new glasses, including glasses that are bifocal, varifocal or meant to correct astigmatism. Also, if the new frame of the eyeglasses are making you a little uncomfortable whether it is for vision or for the right fit, with the passage of time you will get accustomed to them.
Regular use: Do not forget to put on your glasses whenever required. If you are reading, sewing etc. put on your glasses immediately, rather than stressing your eyes. Similarly, for distance view, wear your glasses as often as possible even if it is for every single hour of a day when you are awake. Wear your glasses, bifocals or varifocals and you feel see your eyes are adjusting to new glasses including adjusting to glasses with astigmatism.
Avoid previous glasses: Say no to old glasses. Your old glasses are something that you may pack and store forever. Do not ever think of wearing your old glasses, as simultaneously switching between new and old glasses will only worsen the condition. The best thing that you can do to your old glasses is to re-use the frame if they are in a fit condition by replacing them with the lenses.
Use advanced coating glasses: Digitally advanced glasses have become a necessity in today's world to protect eyes from blue light, glares, reflections and UV rays. For those who work on computers for extended hours or similar digital screen devices, it is highly recommended to use eyeglasses with blue light blocking features along with the anti-glare coating. If you love fishing, drive extensively, work outdoors or play outside, mountaineering or biking, whether you like beach time or simply relaxing on the hammock in the summer sun; remember your eyes need protection from harmful Ultraviolet rays and blinding glares. Therefore, use eyeglasses that have anti-glare and anti-UV protection. Alternatively, you can also opt for photochromic eyeglasses wherein the lens changes colour in the presence of UV rays.
Besides the above tips, there are small little steps that you can follow on a daily basis to keep your eye stress free. Worship the 20:20 rule i.e. take a 20-seconds break after every 20 minutes of viewing digital devices. Stare at the distant objects and rest your eyes. Do not use smartphones during this 20: 20 break. Avoid using phones before sleeping. Eat a healthy diet, drink enough water and exercise. Rest your eyes, like your body and brain, eyes too need to rest. Take care of your eyes and keep them healthy.
Our Latest Stories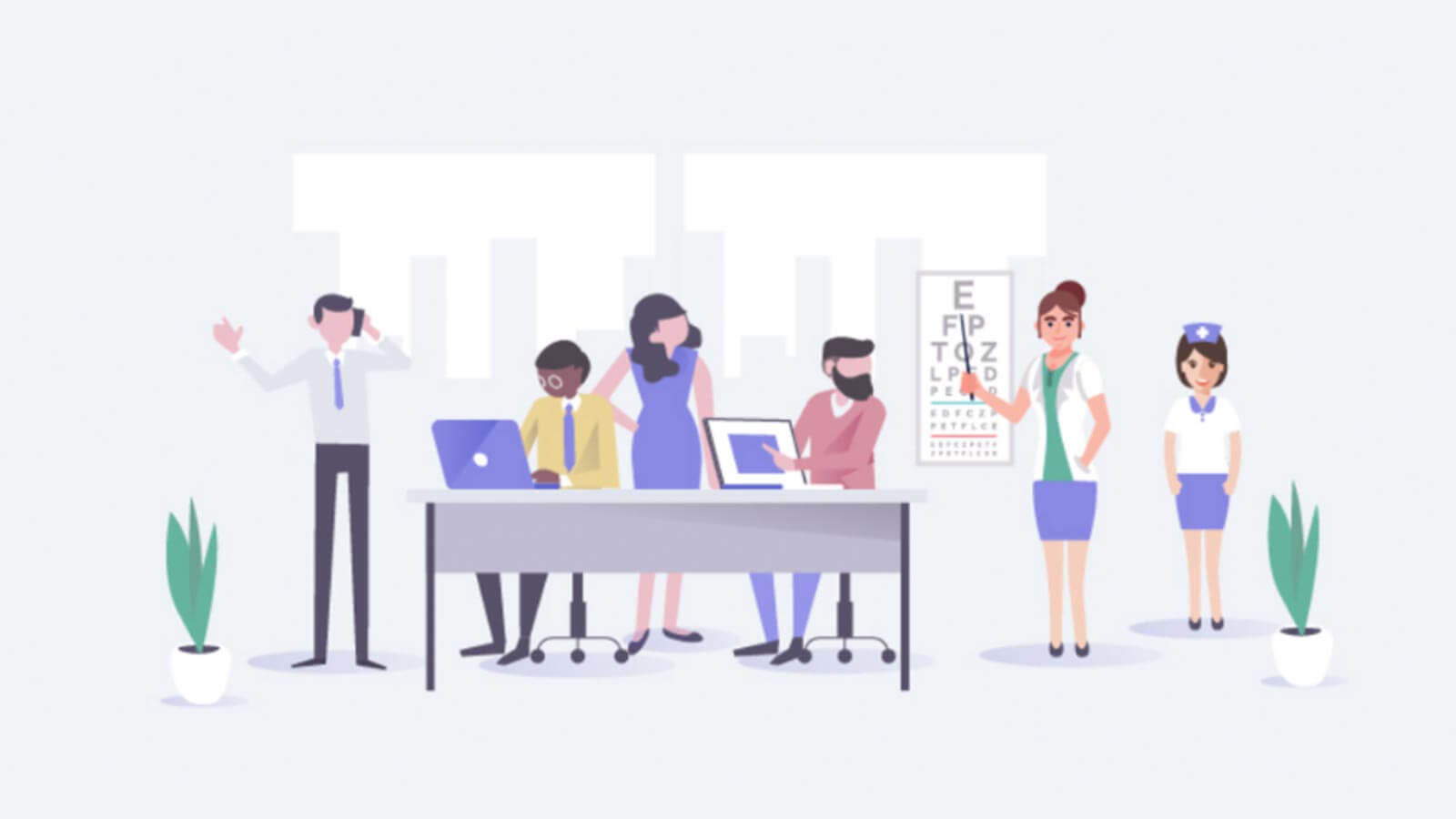 H
Halina Tseng
Published on April 9, 2020, 9:31 am
How much can I claim from my employer for glasses?
If you are an employee who is facing eye conditions that are painful or simply unbearable then you definitely need to consult an optician. However, if you are facing visual discomfort mainly due to your work then you are entitled to a free eye test by your employer. It's very common among employees to face visual problems that make them feel uneasy and disoriented with work. Maintaining a healthy workplace is the responsibility of the employer and in order to do that identifying the potential problems among your employees can help to escape various permanent damage. It's applicable for all the employers who are a DSE user.
Learn More
Specscart Blog
Want the latest update on designer eyewear, shades or glasses? Our blogs give exceptional insights into the latest eye care measures and eyewear trends, fashion and style hitting the streets of United Kingdoms. From finding an optician or optometry near you to the latest designer glasses or sunglasses for the summer and spring fashion, you'll learn something useful every day. We publish regular informative measures on eye care, the latest design in eyeglasses and sunnies, celebrity specs and fashionable choices you can make in your lifestyle to up your fashion game. Read on to find information about various glasses types, eye condition and fashion trends in a fun and simple way that you would fancy with a cuppa tea.